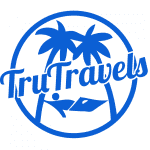 TruTravels
Headquarters in Kingston upon Thames, England
View all tours
Number of tours

34
Age Range

18-40
Number of reviews

9,058
Rating

4.7

/5
Response rate

96%
Response time

within 1 day
Sahir

Written on August 10th, 2022

It was a perfectly organized tour

Nicolas

Written on August 9th, 2022

The whole experience was very enjoyable and meeting new people was amazing while sailing Greece. The only thing that ruined it was the tour guide didn't seem to…

Read more

Written on August 7th, 2022

Luis was excellent ! He went above and beyond the given itinerary and threw in some of his own personalized activities. Highly recommended!

Written on August 6th, 2022

"I had a fantastic time on the Croatia tour. From start to finish it was a lot of fun with the perfect balance between relaxing (so you feel like you're having …

Read more

Greece Sailing - The Partying Traveler Exclusive

Written on August 4th, 2022

I have been on four TruTravels trips now and Luc was by far the best guide. He started the WhatsApp group and gave us so much helpful information before we even…

Read more

Written on August 4th, 2022

Lucas was a fantastic tour guide, he was extremely attentive and really caring to all. Lucas was able to find alternatives for individuals re. activities and fo…

Read more

Written on August 4th, 2022

My first experience of Vietnam was truly amazing and would highly recommend to anyone visiting Asia. My tour guide Lucas was fresh blood and absolutely amazing …

Read more

Written on August 4th, 2022

We started our tour in hoi chi minh and was met by our lovely tour guide Lucas, who was extremely welcoming. The 10 day trip was amazing from start to finish, f…

Read more

Written on August 4th, 2022

Die Reise, die Crew und die Mitreisenden waren super. Die Anzahl von Badestopps war eher durchschnittlich, wenige wurden direkt vom Boot gemacht. Das Essen und…

Read more

Monika

Written on August 4th, 2022

It was an amazing trip! We swam with mantas, with turtles, climbed volcanoes, snorkelled, sailed to Komodo Islands, saw glowing plankton, and many many more. Sh…

Read more
TruTravels Videos
Why TruTravels
By Travelers, For Travelers
TruTravels has been set up by travelers, for travelers. They know what backpackers want from traveling, and they understand what isn't so important. By taking part in a TruTravels tour, you will have all the hassles and common worries taken out of traveling to a new country - they will organise all the important things, so you can focus on enjoying yourself and having a good time.

Youthful And Fun Tours
TruTravels tours are designed to be laid back, youthful and fun, and this means that you will be traveling with others of a similar mindset. Seeing the main sights, as well as some of the backpacker favourites from off the beaten track, will mean you and your group get to experience things the way backpackers would - all with the convenience and safety or an organised group and group leader to show the way.

Specific Itineraries
TruTravels has been set up by travelers and backpackers - for travelers and backpackers. Their been-there, done-that approach means that you are getting the best information and the tours has been organised knowing what really takes place on the ground. By using their experience, TruTravels have managed to fit the best of the best into the time available, without compromising a sense of adventure or having to pay more than necessary.
TruTravels Benefits
Details Organised
By traveling with TruTravels, they organise all the important stuff, so that you can enjoy more of your holiday. With the local support once you get there, such as an airport pickup, taking care of all the small details, and the local advice and knowledge that will be available to you, you can enjoy more of your trip before, during, and after you've traveled with TruTravels. Even if you have onward travel arrangements to make, the crew and your group leader will be able to assist with that too.

Like Minded Travelers
Part of the TruTravels group will be other travelers in the same situation as yourself, so you will have friends from the day the tour starts. As well as the other travelers, the group leaders will become like friends also, with the TruTravels staff always happy to assist with any other travel questions you might have.

Shorter, Convenient Tours
By keeping the tours shorter, it means that you don't need to go on an unnecessarily long backpacker tour, but with all the convenience and safety of a group tour. Traveling to a foreign country where you may not speak the language or understand the local customs can sometimes be daunting, but TruTravels will allow you the space to explore, while traveling with others and giving you the information you need.
WHAT WE ARE DOING TO MAKE YOUR TRIP SAFE
PROVIDING HYGIENE KITS

We will be providing Hygiene kits for all our travellers upon arrival. Kits will include all the essentials such as face masks, hand sanitiser, antibacterial wipes & gloves. We want to give you all the essentials when you arrive so that your main focus can be on having the time of your life!
ENHANCED HYGIENE TRAINING - OUR TRAVEL NINJAS
Our Travel Ninjas (Guides) will have enhanced training in how to carry out their role using social distancing measures. Their ninja belts will be upgraded with some tools needed to take extra precautions against the spread of COVID-19 and they will go through an enhanced training period prior to running tours again. We are working to maximise our knowledge and make sure that we are ready to show you our amazing destinations safely.
ACTIVITIES
We're trying our best to keep itineraries the same as we know how amazing they are. Our Travel Ninjas will choose the best time to visit tourist hotspots so we can avoid large crowds and are safely able to social distance. If there are any changes to the itinerary, we will keep you updated and replace it with an activity of equal value - we'll only do this if we feel it is the safest thing to do.
SMALLER GROUPS
Our groups have always been a good size but to make sure we can make your trip as safe as possible and adhere to social distancing guidelines we have capped group sizes at 12 instead of the usual 18-20.
REVISED HEALTH & SAFETY GUIDELINES & PARTNERS
We've put in revised health and safety procedures that cover you from the moment you arrive to the moment leave. All of our procedures are based on the FCO (Foreign Commonwealth Office) & WHO (World Health Organisation) guidelines. We're dedicated to keeping you safe during your trip so as public health recommendations change, our policy will also evolve. We have been in close contact with all our hotel partners and are working with only partners who are taking the maximum amount of precautions when it comes to cleanliness and sanitation. All rooms will be deep cleaned before we check in.
MOVING TO PRIVATE TRANSPORT WHERE POSSIBLE (INSTEAD OF PUBLIC)
Where possible, we are moving as much of our transport away from public buses & trains to private minibuses so we can control the environment as much as possible. There may be occasions where it is safe to use ferries or buses and when we do this we will ensure health & safety standards are being met as well as all government guidelines.
UPGRADE TO YOUR OWN PRIVATE ROOM
We understand you might want to take the extra precaution of having your own room for the trip so we are opening up the option to book a private room for your whole tour where available. You can talk to our crew to see what the options are for upgrading to this.
Questions & Answers
What's the food like in Nepal?

Food in Nepal is reminiscent of Indian cuisine, full of aromatic herbs and spices, there are an endless amount of dishes which are bound to make your taste buds tingle. Again be aware that some of the dishes available will be quite spicy so be sure to confirm with your waiter how you want your meal prepared.

What's the food like in Cambodia?

The food in Cambodia is a rich blend of sweet and spice, even in their curries. Though for those not so keen on the local delicacies, don't worry, there is a large expat community across many of the towns and cities which provide traditional dishes from around the globe.

What's the food like in Thailand?

Food in Thailand has an intense range and is very full of flavours. Thai cooking places emphasis on lightly prepared dishes with strong aromatic components and lots of spice.

What is the accommodation on the tour?

Trutravels accommodation is comfortable and safe with most nights being based on twin share accommodation.

What is the current weather conditions in the tour destinations?

Thailand Thailand can be generally described as hot and humid. The weather all over the country is different in different months. During the months of September to November it's a little rainier down in the South, but don't worry, it's not cold rain! Cambodia Cambodia is blessed with one of Asia's simpler weather systems and despite having two distinct seasons, it's great to travel in all-year-round. The dry season is from October to late April, and the wet season is May to late September. Nepal The weather in Nepal varies more than it does in Thailand and Cambodia. Nepal has four seasons: Winter (December-January), Pre-Monsoon (March-June) Monsoon (June-September) and Post-Monsoon (September-December). Both pre and post-monsoon soon season are clear and you'll usually experience sunny days and cool nights.

How do I obtain a visa?

Thailand, Cambodia and Nepal all grant 30 day Visas on arrival to a majority of countries - but it is recommended to check with your local embassy as it varies greatly depending on the countries you will be visiting and your nationality.

How can I check where people are at a given point on the tour?

Have a look at the tour itineraries and you can also get in touch directly with the Tru-Crew at any point while the tour is in progress.

Can TruTravels help with onward travel?

Yes, during the trip they enquire about the onward travel of the group members, so if need be, they can assist and help arrange everything before their tour is over. Please contact us and we will be happy to assist you.

Is it safe to travel on the destinations of the tour?

Everyday life is still much the same in Thailand, Cambodia and Nepal. Trutravels have an office in Koh Phangan, in the area of Thongsala. They also have an office in the UK. This ensures they know exactly what's happening 'on the ground' and our Tru-Crew will keep you informed if there is anything to take note of.

How much is the recommended budget for two weeks of travel?

In depends on your tour. With approximately £200, you can enjoy yourself as the tours are mostly all-inclusive (except for meals).

What other things is needed on the tour?

Travel light! TruTravels recommends travellers to bring some sunscreen, a swimsuit, and flip-flops. Here's a list of some things you may want to consider: Swimwear, towel etc. Waterproof camera/GoPro and a spare battery (about 50% of the tour takes place in watery areas such as lakes and beaches!) Camera cables and spare memory disks A waterproof bag (due to the humidity, tropical rain, and watery places you may visit on tour) Backup copies of passports and important documents (in case something goes missing) Mobile Phone & Charger – remember to get your phone (SIM) unlocked before you leave! It's much cheaper to get a local SIM here, and this way you won't be paying exorbitant data-roaming charges IPod/MP3 Player & Charger Day Pack (smaller bag for short excusions) Padlock for your luggage Small Torch Worldwide travel plug (though can get in Bangkok) First Aid Kit

What luggage is required to bring on the tour?

TruTravels would recommend a backpack as it easier to carry around when going from trains to boats (and easier to lift above your head when standing knee-deep in water).

What are the essential things to bring on the tour?

Pack light! TruTravels recommends travellers to bring the following: Pass​port (Make sure it is valid for at least 6 months)​​ ​Air Tickets Travel Insurance Documents Credit/Debit Cards and Cash ​Driving Licence You will not need any thick or heavy clothing as it is too hot, though some people may need to pack some if you are going on to colder countries and you may want to bring one light, waterproof jacket for Thailand in case of a random downpour.

What is the cancellation policy?

If you cancel your booking more than 30 days prior to the start date of your tour you will receive a full refund less the £100 deposit. No refunds will be available however if you cancel within 30 days of the start date of your tour. TruTravels will allow you to change dates once under the condition above. If you fail to make contact and have not arrived by the agreed start date, we are entitled to treat the tour as having been cancelled. No cancellation fees will be waived as a result of the following: – Injury or sickness. – Delayed, rescheduled or missed flights. – Climatic, social or political problems. – Pandemics, Epidemics, Bird flu, Swine flu, SARS, Leprosy or ingrown toenails. – Or any other form of 'Force Majeure' However, you may be able to have any cancellation fees refunded by your Travel Insurance company depending on their terms.​ Cancellations by Us Trutravels may cancel a trip at any time prior to departure if, due to terrorism, natural disasters, political instability or other external events it is not viable for them to operate the planned itinerary. If they cancel your trip, you can transfer amounts paid to an alternative start date or in circumstances where cancellation is due to external events outside our reasonable control, refunds will be given less any unrecoverable expenses.

Are there other solo travellers on the tour?

Yes, majority of people who joins the tour are solo travellers (approx 65%).

How many people are joining the tour?

There is an average of 14 people on each tour, however the tours can range anywhere from 8 to 20 people.

What is the age group for travellers joining the tour?

TruTravellers are between 18-37 years old but there are also travellers up to the age of 42 joining the tour.
Contact our Travel Experts
+1 844 311 8331
24/7 Support
Our team of experienced tour specialists have travelled to hundreds of countries around the globe and have decades of first-hand travel experience to share. Contact us now to have all of your tour-related questions answered!