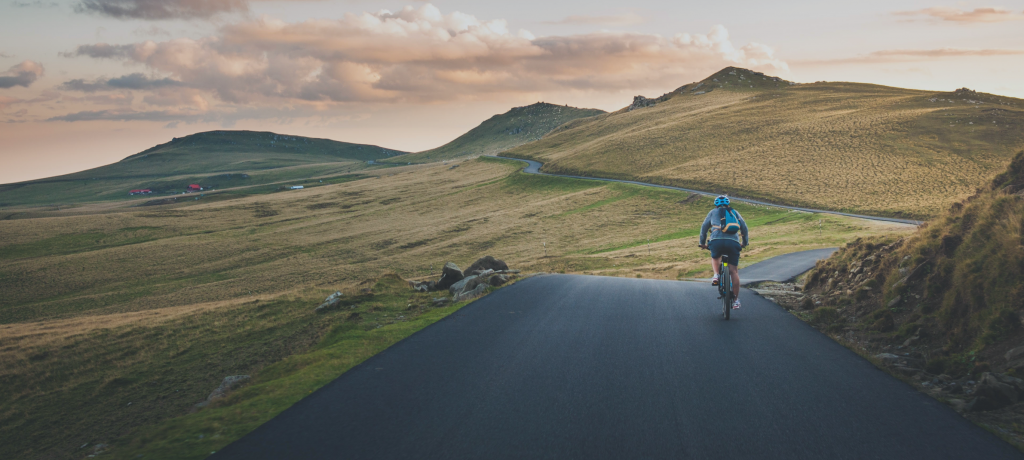 Bicycle Tours & Trips
Want to explore the charming countryside of France or Italy, experience culture and meet the locals while having an adventure? There's no better way than on a bicycle tour! Travelling on two wheels will give you the freedom to enjoy sights like the vineyards of Tuscany or Bordeaux, or the stunning mountains of Vermont or the lavender fields of Provence. Discover a new side of the world, on a bike tour.
See all bicycle tours
What kind of cycling tour are you looking for?
Think there's just one way to cycle the world? Think again! You can mix up your bike tour with other elements in several ways.
Top destinations for bicycle tours
Not sure where to begin your two-wheeled holiday? From France to Vietnam, discover cycle holidays all over the world! Europe, Asia, South America, the sky's the limit. 
Cycling tours around the world
Before booking a bicycle tour...
Make sure you are in shape

If you don't have a substantial level of fitness, a biking holiday might not be the right option for you. You'll need to be in shape and have the stamina to enjoy this unique way of exploring!

Double-check what's included

Before booking your tour, check to see what's included and what extra purchases you may need to consider. For example, you'll need to ensure you have properly fitting gear such as cycling shorts and cycling shoes.

Make your peace with 'cyclists' tan'

Because you'll be exposed to the sun for several hours a day, you'll get what is known as a cyclist's tan. This means the skin on your arms, face, and legs that aren't covered up will be a significantly different shade than the rest of your body.
Cycling tours for every type of traveller
Whether you're setting off on a family holiday, looking for European bike tours for seniors or riding solo, there's a tour style for you!
What level of activity are you looking for?
A cycling tour is only enjoyable if you're physically prepared for the level of activity! Thankfully, you don't need to be a professional cyclist to get the most out of a cycling tour. There are many different kinds of cycling tours, each at different levels of physical exertion, but they can generally be broken down into the following three categories. 
Easy

An easy cycling tour is just that - an easy experience where travellers won't have to worry about wearing themselves out before they even reach their next destination. Expect laid-back speeds, plenty of breaks, and a generally relaxed environment on an easy cycling tour. Travellers on an easy cycling tour should have basic cycling knowledge and be generally physically fit. 

See all tours

Active

The perfect middle ground for travellers with previous cycling experience who aren't quite ready or able to cycle in more extreme conditions, an active cycling tour involves longer stretches of time on the road, longer distances between breaks, and a faster pace of travel. Travellers on an active cycling tour should be physically fit and have a moderate amount of cycling experience. 

See all tours

Extreme

Are you an avid cycler who dreams of journeys across mountains, countries, seas, or forests? If you are, an extreme cycling tour could be your dream come true! These tours aren't for the faint of heart, but for travellers equipped with expert cycling knowledge and at peak physical form, an extreme cycling tour can be a fulfilling way to see the world while meeting likeminded cyclists. 

See all tours
Cycling holiday packages by duration
Other tours you might like
FAQs
Is the bike included in the price?

Most operators will provide you with a bike, but you'll need to check to see if it's included as part of your package.

What kind of bike is included and is there more than one option?

The type of bike provided is usually dependant on the kind of terrain you will cover during your tour. Some operators offer the use of an electric bike.

Do I have to cycle everyday?

If you're not up to cycling all the time, are injured or feeling unwell, don't fret! There are usually shuttle buses that can bring you to the next destination on the tour.

What happens if I pop a tire or get injured?

The tour operator will be able to provide you with assistance in case something like this happens.

What do I have to carry?

You will never need to worry about your luggage as bags will be transported by a separate vehicle to the next destination. Just carry the essential things you need like water, money, snacks, and a camera.

Is cycling gear included?

Some cycling gear may be included but check with your tour operator to see what's provided. If you don't feel like hauling all your equipment across the world, you may also be able to rent gear.
Popular cycling tour operators
A TRAVEL MAGAZINE BY TOURRADAR