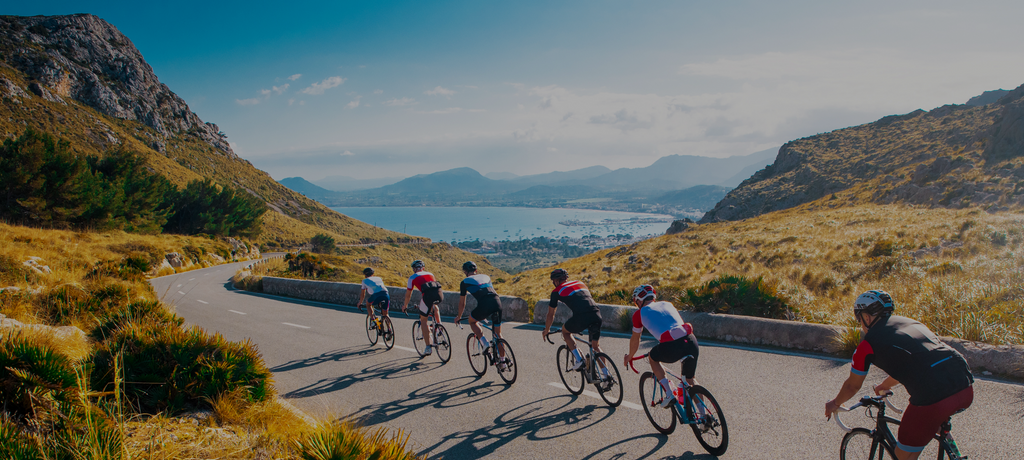 Private Bicycle Tours
Whether you prefer to zoom through bustling cities, bike up rocky paths on a mountain adventure or just take it easy through quaint historic towns, cycle at your own pace on a private cycling trip.
See all private bicycle tours
Design your own adventure

Ride at your own pace

Customise your itinerary
Best Private Cycling Adventures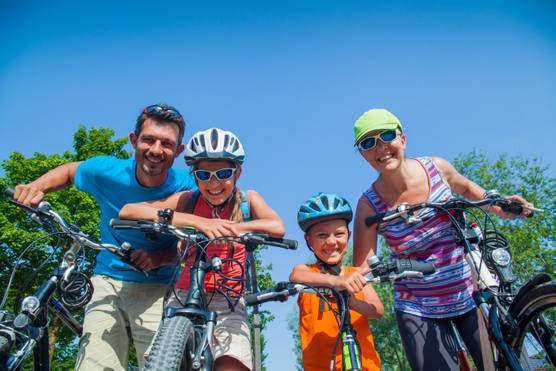 Spotlight: Best Family Cycling Tour
Choosing a bicycle tour that the whole family will enjoy can be tough. It's got to be challenging enough for the adults to play around, and exciting enough to encourage the kids to zoom around the next bend. The
Blue Danube Cycle by Utracks
offers a leisurely route suitable for all ages and sights that will dazzle the whole family.
Follow the Danube past Benedictine monasteries and ancestral vineyards en route to one of the safest cities in the world, Vienna. Bring your child's storybook fantasies to life as you trail past hillsides dotted with fairytale castles, whilst the adults enjoy a cheeky sundowner from some of the world's finest vineyards. 
Aside from the ability to cycle at your own pace,
Utracks
offers specialised children's bikes as well as trailer bicycles, so even your littlest ones can join in on the adventure. For the parents, there are also electric bike options as well to make those descents that little bit easier.  
View tour
Biggest Private Bicycle Deals
How to Prepare
How do you want to travel?
Just you

Meander through tight streets, along scenic shorelines, or up treacherous mountains, a private bike trip allows you to design your perfect ride. No more stopping for a slower rider, or gazing at villages you wish you'd explored. It's just you and your two wheels, the possibilities are endless.

Couples

There's something really romantic and exciting about exploring new places with your partner. Whether you're celebrating an anniversary, on a honeymoon adventure, or reigniting that spark, a cycling trip for two paints the perfect setting to create lasting memories with the one you love.

Families

Cycling adventures can be a really great way to bring a family together. Spending quality time exploring a country on two wheels with those you love the most can be a wonderful memory to hold. It's also a great way to show your little ones the endless wonders of the world.

Friends

Maybe you're cycling enthusiasts, or just rode to school together back in the good old days? A private cycling tour is a great way to share catch up with friends, challenge yourself, or create new memories together, all whilst exploring a new country.
What to Expect
How much can I change about my private cycling tour?

Going private generally means you have a lot more say in your tour. You can upgrade your accommodation, control the pace of your bike trip, embark on the routes that are more suited to you, and sometimes even select your own dates. If you can't find a private cycling trip that suits you, then we have dedicated Travel Experts at your beck and call to liaise with our cycling tour operators and create the perfect tour for you.

Does it cost more to cycle privately?

It depends on the type of tour that you book. We have plenty of private tours and plenty of tours that can be requested to be private, so be sure to double-check which category your tour falls under. Don't worry, if you're unsure our Travel Experts will let you know. It's important to note that prices also vary greatly depending on the destination you choose, and whether or not you choose to upgrade your accommodation.

Will there be a guide?

Private cycling trips often include a guide who knows the trail like the back of their hand and provide a unique insight into the country or region in which you are cycling. Some private tours are partially-guided meaning you may have some free days to cycle on your own. Where a guide is not present, such as on an independent adventure, you are often given a map of your route and a 24-hour emergency contact so that your tour still runs as smoothly as possible.

Are there any differences compared to a group trip?

On a group cycling tour, you travel with like-minded people who you've never met. Group sizes can range widely, have a tour leader, and a set itinerary that cannot be changed. You cycle to the pace of the group, and the tours have a difficulty grade that cannot be modified.

On private tours, you travel on your own, or with your travel companions, and have more freedom and flexibility on where you stay, what you do, and the comfort of your ride.

Things to Consider
Slow or fast?

It's important to not only consider the duration of the tour, as sometimes shorter trips mean long or fast cycling days, but also the style of your cycling trip. For those who wish to take it slow, our bike and barge tours are a great option, alternatively, if you're an avid cyclist then maybe a solo mountain biking adventure is calling you.

Easy or difficult?

Whether you want to cycle through vineyards or along rugged Alpine slopes, considering the terrain of your ride is really important and can determine whether your ride is enjoyable or not. To make it easier for you, we've categorised our private bike tours into physical ratings - easy, moderate, serious, and heart-pumping.

On or off-road?

Off-road cycling trips can be a great way to satisfy that adrenaline-junkie inside of you, or just get out into nature. Alternatively a private cycling trip on-road provides a smooth trail for both young and old travellers. Be sure to select a tour to suit your fitness levels and requirements, or ask our Travel Experts to create one for you!

Traditional or electronic?

Many cycling tour operators offer the option to upgrade your wheels to an electronic bicycle (or e-Bike). These bikes can make those uphill journeys simpler, or allow you time to relax on your adventure. Simply ask our Travel Experts prior to booking, to see whether your operator provides this option.
Other Private Cycling Tours Around the World
Book your Private Cycling trip today!
+1 844 311 8331
24/7 Support
Our team of experienced tour specialists have travelled to hundreds of countries around the globe and have decades of first-hand travel experience to share. Contact us now to have all of your tour-related questions answered!