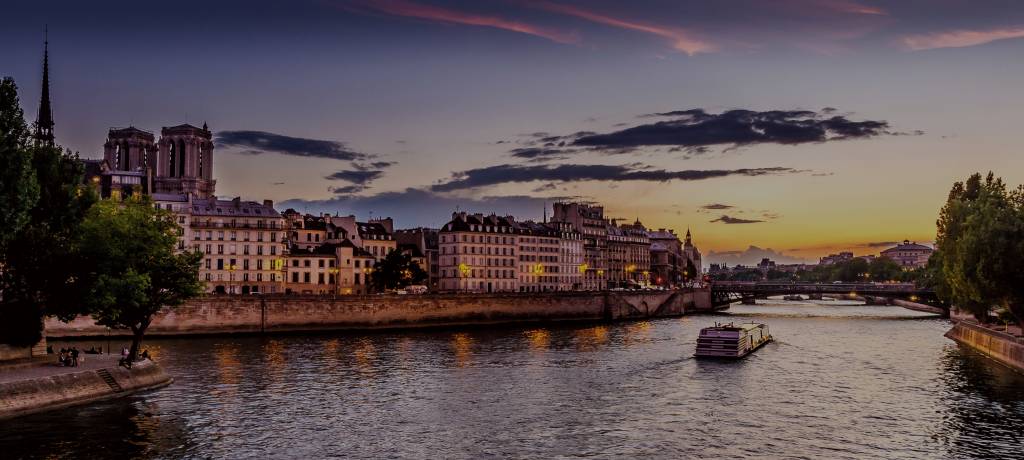 River Cruises 2019/2020
River cruising allows travellers the opportunity to intimately experience new and familiar destinations with luxury and class. If you're looking for that up-close and personal experience without sacrificing any of the usual comforts, river cruising is the perfect option for you.
See all river cruise tours
Most popular river cruises
These classic rivers never cease to astound travellers from around the world.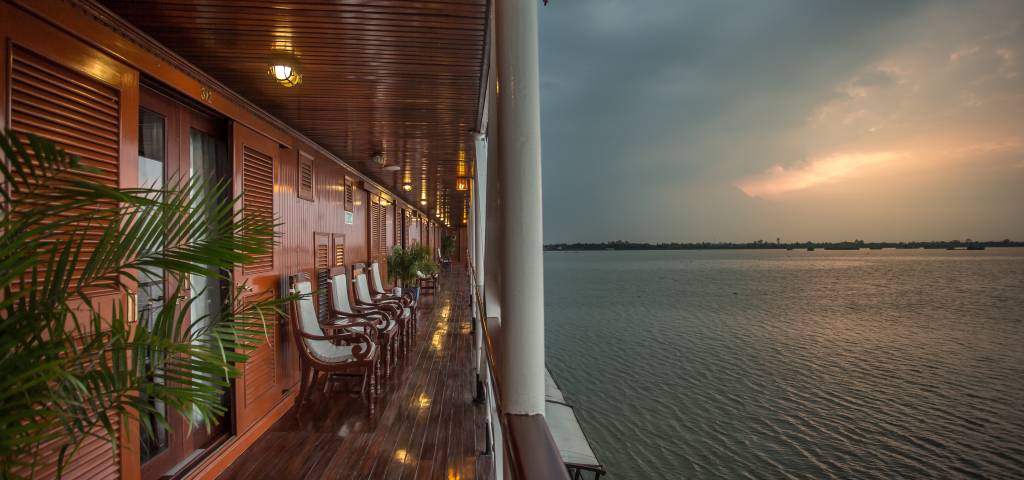 Want to save on your next River Cruise?
Do you want to be among the first to know when exclusive new deals on popular river cruises from all your favourite operators become available? Whether you want to be kept up to date on important news like new itinerary releases or exciting cruise destinations, we'll give you the best price guaranteed.  Sign up for our newsletter and never miss a deal.
Want to save on your next River Cruise?
Terms and Conditions
 
Terms & Conditions
Last Updated: 04.09.2018

TourRadar GmbH (hereafter referred to as "TourRadar","we", "us", or "our") provides an online platform and as an agent to the Operators connects Operators who have knowledge and experience with a particular travel destination or activity with travellers seeking to experience such destinations and activities (collectively with the Site and Application (each as defined below), the "Services"). The Services are accessible at www.tourradar.com and any other websites through which TourRadar makes the Services available (collectively, the "Site") and any related applications (the "Application"). By using the Services, you agree to comply with and be legally bound by the terms and conditions of these Terms of Service ("Terms"), whether or not you become a registered user of the Services. These Terms govern your access to and use of the Site, Application and Services and all Collective Content (defined below) and constitute a binding legal agreement between you and TourRadar. Please carefully read these Terms and our Privacy Policy and our Legal Notice, each of which is incorporated by reference into these Terms. If you do not agree to these Terms, you have no right to obtain information from or otherwise continue using the Services. Failure to use the Services in accordance with these Terms may subject you to civil and criminal penalties. TourRadar GmbH complies with the General Travel Terms and Conditions (ARB 1992).
THE SERVICES COMPRISE AN ONLINE PLATFORM THROUGH WHICH OPERATORS (DEFINED BELOW) MAY CREATE LISTINGS (DEFINED BELOW) FOR GROUP TOURS (DEFINED BELOW) AND TRAVELLERS (DEFINED BELOW) MAY LEARN ABOUT AND BOOK SUCH GROUP TOURS. YOU UNDERSTAND AND AGREE THAT TOURRADAR IS ACTING AS AN AGENT FOR THE OPERATORS, NOT AS AN INSURER. TOURRADAR HAS NO CONTROL OVER THE CONDUCT OF OPERATORS, TRAVELLERS AND OTHER USERS OF THE SERVICES OR ANY GROUP TOURS, AND DISCLAIMS ALL LIABILITY IN THIS REGARD.

Key Terms
"Collective Content" means Member Content and TourRadar Content. "Content" means text, graphics, images, music, software (excluding the Application), audio, video, information or other materials. "Operator" means a Member who creates a Listing via the Services. "Listing" means a Group Tour that is listed by an Operator as available for booking via the Services. "Member" means a person who completes TourRadar's account registration process, including, but not limited to Operators and Travellers, as described under "Account Registration" below. "Member Content" means all Content that a Member posts, uploads, publishes, submits or transmits to be made available through the Services. "Tax" or "Taxes" mean any sales taxes, value added taxes (VAT), goods and services taxes (GST) and other similar municipal, state and federal indirect or other withholding and personal or corporate income taxes. "TourRadar Content" means all Content that TourRadar makes available through the Services, including any Content licensed from a third party, but excluding Member Content. "Traveller" means a Member who requests a booking of a Group Tour via the Services, or a Member who participates in a Group Tour and is not the Operator for such Group Tour.
Certain portions of the Services (and your access to or use of certain aspects of the Services or Collective Content) may have different terms and conditions posted or may require you to agree with and accept additional terms and conditions. If there is a conflict between these Terms and terms and conditions posted for a specific portion of the Services, or Collective Content, the latter terms and conditions will take precedence with respect to your use of or access to that portion of the Services, or Collective Content. YOU ACKNOWLEDGE AND AGREE THAT, BY ACCESSING OR USING THE SERVICES OR BY DOWNLOADING OR POSTING ANY CONTENT FROM OR ON THE SITE, VIA THE APPLICATION OR OTHERWISE THROUGH THE SERVICES YOU ARE INDICATING THAT YOU HAVE READ, AND THAT YOU UNDERSTAND AND AGREE TO BE BOUND BY THESE TERMS, WHETHER OR NOT YOU HAVE REGISTERED WITH THE SERVICES. IF YOU DO NOT AGREE TO THESE TERMS, THEN YOU HAVE NO RIGHT TO ACCESS OR USE THE SERVICES, OR COLLECTIVE CONTENT.
If you accept or agree to these Terms on behalf of a company or other legal entity, you represent and warrant that you have the authority to bind that company or other legal entity to these Terms and, in such event, "you" and "your" will refer and apply to that company or other legal entity.

Modification
TourRadar reserves the right, at its sole discretion, to modify the Services at any time and without prior notice. If we modify these Terms, we will post the modification on the Site or via the Services or provide you with notice of the modification. We will also update the "Last Updated Date" at the top of these Terms. Any changes will become effective immediately upon your acceptance of the modified Terms, whether by, without limitation, creating a Listing or requesting the booking of a Group Tour. If the modified Terms are not acceptable to you, your only recourse is to cease using the Services.

Eligibility
The Services are intended solely for persons who are aged 18 years or older. Any access to or use of the Services by anyone under 18 is expressly prohibited. By accessing or using the Services you represent and warrant that you are 18 or older.

How the Site, Application and Services Work
The Services can be used to facilitate the listing, reviewing, searching, comparing, meeting other people, entering contests and booking of tours, cruises and other types of activities ("Group Tours"). Such Group Tours are included in Listings on the Services by Operators. You may view Listings as an unregistered visitor to the Services; however, if you wish to book a Group Tour or create a Listing, you must either register to create a TourRadar Account (defined below) or provide your email address.
As stated above, TourRadar as an agent to the Operators makes available an online platform with technology for Travellers and Operators to meet online, write reviews, search, compare, enter contests and book Group Tours. TourRadar is not an operator of Group Tours, nor is it a provider of Group Tours and TourRadar does not own, sell, resell, furnish, provide, manage and/or control any transportation, tour or travel services. TourRadar's responsibilities are limited to: (i) facilitating the availability of the Services and (ii) serving as the agent of each Operator.
PLEASE NOTE THAT, AS STATED ABOVE, THE SERVICES ARE INTENDED TO BE USED TO FACILITATE THE BOOKING OF GROUP TOURS. TOURRADAR CANNOT AND DOES NOT CONTROL THE CONTENT CONTAINED IN ANY LISTINGS AND THE CONDITION, LEGALITY OR SUITABILITY OF ANY GROUP TOURS. TOURRADAR IS NOT RESPONSIBLE FOR AND DISCLAIMS ANY AND ALL LIABILITY RELATED TO ANY AND ALL LISTINGS AND GROUP TOURS. ACCORDINGLY, ANY BOOKINGS WILL BE MADE AT THE TRAVELER'S OWN RISK.

Account Registration
In order to access certain features of the Services, and to book a Group Tour or create a Listing, you must register to create an account ("TourRadar Account") and become a Member. You may register to join the Services directly via the Site or Application or as otherwise described in this section.
You may also be able to register to join by logging into your account with certain third party social networking sites ("SNS") (including, but not limited to, Facebook); each such account, a "Third Party Account", via our Site or Application, as described below. As part of the functionality of the Services, you may be able to link your TourRadar Account with Third Party Accounts, by either: (i) providing your Third Party Account login information to TourRadar through the Services; or (ii) allowing TourRadar to access your Third Party Account, as is permitted under the applicable terms and conditions that govern your use of each Third Party Account. You represent that you are entitled to disclose your Third Party Account login information to TourRadar and/or grant TourRadar access to your Third Party Account (including, but not limited to, for use for the purposes described herein), without breach by you of any of the terms and conditions that govern your use of the applicable Third Party Account and without obligating TourRadar to pay any fees or making TourRadar subject to any usage limitations imposed by such third party service providers. By granting TourRadar access to any Third Party Accounts, you understand that TourRadar may access, make available and store (if applicable) any Content that you have provided to and stored in your Third Party Account ("SNS Content") so that it is available on and through the Services via your TourRadar Account and TourRadar Account profile page. You agree that TourRadar may request your email address, access to photos; friends list to help verify your identity; share your updates and photos; and to be contacted by us. Unless otherwise specified in these Terms, all SNS Content, if any, will be considered to be Member Content for all purposes of these Terms. Depending on the Third Party Accounts you choose and subject to the privacy settings that you have set in such Third Party Accounts, personally identifiable information that you post to your Third Party Accounts may be available on and through your TourRadar Account on the Services. Please note that if a Third Party Account or associated service becomes unavailable or TourRadar's access to such Third Party Account is terminated by the third party service provider, then SNS Content may no longer be available on and through the Services. You have the ability to configure certain portions of the connection between your TourRadar Account and your Third Party Accounts, at any time, by accessing the "Profile" section of the Services. PLEASE NOTE THAT YOUR RELATIONSHIP WITH THE THIRD PARTY SERVICE PROVIDERS ASSOCIATED WITH YOUR THIRD PARTY ACCOUNTS IS GOVERNED SOLELY BY YOUR AGREEMENT(S) WITH SUCH THIRD PARTY SERVICE PROVIDERS. TourRadar makes no effort to review any SNS Content for any purpose, including but not limited to, for accuracy, legality or non-infringement and TourRadar is not responsible for any SNS Content.
We will create your TourRadar Account and your TourRadar Account profile page for your use of the Services based upon the personal information you provide to us or that we obtain via an SNS as described above. You may not have more than one (1) active TourRadar Account. You agree to provide accurate, current and complete information during the registration process and to update such information to keep it accurate, current and complete. TourRadar reserves the right to suspend or terminate your TourRadar Account and your access to the Services if you create more than one (1) TourRadar Account or if any information provided during the registration process or thereafter proves to be inaccurate, not current or incomplete. You are responsible for safeguarding your password. You agree that you will not disclose your password to any third party and that you will take sole responsibility for any activities or actions under your TourRadar Account, whether or not you have authorized such activities or actions. You will immediately notify TourRadar of any unauthorized use of your TourRadar Account.
TourRadar performs regular backups on all servers to ensure critical files are never lost. However, TourRadar is NOT responsible for lost data, time, income or any other resource due to faulty backups or non-existent backups. Please always backup your own data for redundancy.

Listings
Operators may create Listings. To this end, you will be asked a variety of questions about the Group Tour to be listed, including, but not limited to, the location, capacity, itinerary, features, availability of the Group Tour and pricing and related rules and financial terms. Listings will be made publicly available via the Services. Other Members will be able to book your Group Tour via the Services based upon the information provided in your Listing.
You acknowledge and agree that you are responsible for any and all Listings you post. Accordingly, you represent and warrant that any Listing you post and the booking of, or Traveller taking of, a Group Tour in a Listing you post (i) will not breach any agreements you have entered into with any third parties (such as any agreements with or rules of employers or local tourism agencies) and (ii) will (a) be in compliance with all applicable laws, Tax requirements, and rules and regulations that may apply to any Group Tour included in a Listing you post, including, but not limited to, tourism, tour guide licensing laws, and other laws governing events and tours of public spaces and other venues and (b) not conflict with the rights of third parties. Please note that TourRadar assumes no responsibility for an Operator's compliance with any applicable laws, rules and regulations. TourRadar reserves the right, at any time and without prior notice, to remove or disable access to any Listing for any reason, including Listings that TourRadar, in its sole discretion, considers to be objectionable for any reason, in violation of these Terms or otherwise harmful to the Services.
You understand and agree that TourRadar does not act as an insurer, only as an agent for Operators. If a Traveller requests a booking of your Group Tour and participates in your Group Tour, any agreement you enter into with such Traveller is between you and the Traveller. You acknowledge and agree that TourRadar is a party to the agreement only as the agent. When you create a Listing, you may also choose to include certain requirements, which must be met by the Members who are eligible to request a booking of your Group Tour. Any Member wishing to book Group Tours included in Listings with such requirements must meet these requirements.
If you are an Operator, TourRadar may make certain tools available to you to help you to make informed decisions about which Members you choose to confirm for booking for your Group Tour. You acknowledge and agree that, as an Operator, you are responsible for your own acts and omissions and are also responsible for the acts and omissions of any individuals who are present during the Group Tour at your request or invitation, excluding the Traveller. TourRadar recommends that Operators obtain appropriate insurance for their Group Tours. Please review any insurance policy that you may have for your Group Tour carefully, and in particular please make sure that you are familiar with and understand any exclusions to, and any deductibles that may apply for, such insurance policy, including, but not limited to, whether or not your insurance policy will cover the actions or inactions of Travellers while participating in your Group Tour.

No Endorsement
TourRadar does not endorse any Members or any Group Tours. In addition, although these Terms require Members to provide accurate information, we do not attempt to confirm, and do not confirm, any Member's purported identity. You are responsible for determining the identity and suitability of others who you contact via the Services. We will not be responsible for any damage or harm resulting from your interactions with other Members. By using the Services, you agree that any legal remedy or liability that you seek to obtain for actions or omissions of other Members or other third parties will be limited to a claim against the particular Members or other third parties who caused you harm and you agree not to attempt to impose liability on, or seek any legal remedy from TourRadar with respect to such actions or omissions.

Bookings and Financial Terms
Bookings and Financial Terms for Operators
If you are an Operator and a booking is requested for your Group Tour via the Services, either you or TourRadar acting as the Operator's agent, will be required to either confirm or reject the booking, using your internal reservation system or staff, within the specified timeframe (which is generally within 24-48 hours of when the booking is requested, as determined by TourRadar in its sole discretion) or the booking request may be automatically cancelled. If you are unable to confirm or decide to reject a booking of a Group Tour within the specified timeframe, any amounts collected by TourRadar for the requested booking will be refunded to the applicable Traveller's credit card and any pre-authorization of such credit card will be released. When a booking is requested via the Services, we may share with you the first name, last name and contact email address of the Traveller who has requested the booking.
The deposit displayed on the booking page is generally based on the Operator's Terms as outlined on the booking page. Where applicable, Taxes may be charged in addition to the Group Tour Cost. The Group Tour Cost and applicable Taxes are collectively referred to in these Terms as the "Total Cost". The amounts due and payable by a Traveller solely relating to an Operator's Group Tour are the "Group Tour Cost". Please note that it is the Operator and not TourRadar which determines the Group Tour Cost. TourRadar will collect the deposit and/or the total cost at the time of booking confirmation (i.e. when the Operator confirms the booking within the specified timeframe) acting on behalf of the Operator. The Balance of Payment (defined as the Total Cost minus the deposit) will be payable directly based on the Payment Terms as stated by the Operator on the booking page. Operators understand and agree that once a Traveller has received a booking confirmation number, the price for such booking may not be altered.
Appointment of TourRadar as Agent for Operator
The Operator hereby appoints TourRadar as the Operator's agent to facilitate the booking of Group Tours. The Operator will make the Group Tour available to Traveller in the agreed upon manner as described in their Listing. In accepting appointment as the authorised agent of the Operator, TourRadar assumes no liability for any acts or omissions of the Operator. You acknowledge and agree that TourRadar reserves the right, in its sole discretion, to introduce and collect other fees from you in accordance with the Modification Section of these Terms. Please note that TourRadar will provide notice of new fees via the Services, prior to implementing such new features.
Bookings and Financial Terms for Travellers
The Operators, not TourRadar, are solely responsible for honouring any confirmed bookings and making available any Group Tours reserved through the Services. You acknowledge that the availability and price of a Group Tour can change any time until you have received a booking confirmation number. If you, as a Traveller, choose to enter into a transaction with an Operator for the booking of a Group Tour, you agree and understand that you will be required to enter into an agreement (including releases) with the Operator and you agree to accept any terms, conditions, rules and restrictions associated with such Group Tour imposed by the Operator. You acknowledge and agree that TourRadar is a party to the agreement only as the agent to the Operator. With the exception of its obligations hereunder, TourRadar disclaims all liability arising from or related to any such agreements. Any Deposit or Balance of Payment is due as stated within the Operators Terms contained in the Booking Page.
The Booking Page for a Group Tour will specify the Total Cost. As noted above the Operator is required to either confirm or reject the booking within the specified timeframe (which is generally within 24-48 hours of when the booking is requested, as determined by TourRadar in its sole discretion) or the requested booking will be automatically cancelled. If a requested booking is cancelled (i.e. not confirmed by the applicable Operator), any amounts collected by TourRadar will be refunded to such Traveller, depending on the selections the Traveller makes via the Site and Application, and any pre-authorization of such Traveller's credit card will be released, if applicable.
You agree to pay TourRadar acting on behalf of the Operator for the Total Cost for any booking requested in connection with your TourRadar Account if such requested bookings are confirmed by the applicable Operator. In order to establish a booking pending the applicable Operator's confirmation of your requested booking, you understand and agree that TourRadar reserves the right, in its sole discretion, to (i) obtain a pre-authorization via your credit card for either the Deposit or Total Cost or (ii) charge your credit card a nominal amount, not to exceed one Dollar (USD 1), or a similar sum in the currency in which you are transacting (e.g. one Euro or one British Pound) to verify your credit card. Once you receive confirmation of your booking from the applicable Operator, TourRadar will collect the Total Cost Payment in accordance with the terms and conditions of these Terms and the pricing terms set forth in the applicable Listing acting on behalf of the Operator. Please note that TourRadar cannot control any fees that may be charged to a Traveller by his or her bank related to TourRadar's collection of the Total Cost, and TourRadar disclaims all liability in this regard.
In connection with your requested booking, you will be asked to provide customary billing information such as name, billing address and credit card information to either TourRadar acting on behalf of the Operator or its third party payment processor. You agree to pay TourRadar for any confirmed bookings made in connection with your TourRadar Account in accordance with these Terms by one of the methods as may be described on the Site or Application - e.g. by credit card. You hereby authorize the collection of such amounts by charging the credit card provided as part of requesting the booking, either directly by TourRadar or indirectly, via a third party online payment processor or by one of the other payment methods as may be described on the Site or Application. If you are directed to TourRadar's third party payment processor, you may be subject to terms and conditions governing use of that third party's service and that third party's personal information collection practices. Please review such terms and conditions and privacy policy before using the services. Once your confirmed booking transaction is complete you will receive a confirmation email summarizing your confirmed booking.

Service Fees
In consideration for providing the Services, TourRadar collects a service fee only from Operators ("Service Fees"). A Service Fee is made up of one (1) component: (i) a fee that is charged to the Operator based upon a percentage of the amount of the Group Tour Cost. Where applicable, Taxes may also be charged in addition to the Service Fee.

General Booking and Financial Terms
Traveller Cancellations and Refunds
If, as a Traveller, you cancel your requested booking before the requested booking is confirmed by an Operator, TourRadar will cancel any pre-authorization to your credit card and/or refund any nominal amounts charged to your credit card in connection with the requested booking within a commercially reasonable time. You agree to pay TourRadar for the Total Cost for any booking requested in connection with your TourRadar Account if such requested bookings are confirmed by the applicable Operator. Once your booking is confirmed by the applicable Operator, the total cost of your Group Tour is subject to the cancellation and payment terms of the Operator. This cancellation must be done via your booking conversation page. However if you are advised that your booking is an 'on request' basis, then above rules do not apply. This is because when a tour is 'on request' the Operator usually has to have their Operations Team submit special requests to their suppliers. So if the request comes back approved you will be charged for the full amount. However if the Operator cannot confirm your request you will receive a full refund.
Operator Cancellations and Refunds
If an Operator cancels a confirmed booking made via the Services, a refund of only the Tour Cost for such booking will be made to the applicable Traveller within a commercially reasonable time of the cancellation and (ii) the Traveller may receive an email or other communication from TourRadar containing alternative Listings and other related information. If an Operator cancelled a confirmed booking and you, as a Traveller, have not received an email or other communication from TourRadar, please contact TourRadar at info@tourradar.com.
Cancellation in the Event of Inclement Weather
Certain Group Tours may be weather-dependent. Notwithstanding the foregoing, in the event of inclement weather, the Operator has the discretion as to whether the weather conditions will prevent the Group Tour from taking place. As an Operator, if you need to cancel a Group Tour for reasons of inclement weather, you must contact the Traveller and TourRadar (at info@tourradar.com) as early as possible. Subject to the Traveller's consent, the Operator and the Traveller may choose to reschedule the Group Tour for another date.
If the Group Tour cannot be rescheduled, as a Traveller, please contact TourRadar so we may assist in finding a replacement, non-weather-dependent Group Tour. For clarity, in the event the alternative Group Tour is of a higher price than the former, you may be responsible for any difference in price. In the event the alternative Group Tour is of a lower price, you may be entitled to a partial refund for the difference.
As a Traveller, if you have contacted TourRadar as provided above and TourRadar is unable to find you a replacement Group Tour, TourRadar may refund the deposit for such booking to the applicable Traveller within a commercially reasonable time of the cancellation.

Taxes
You understand and agree that you are solely responsible for determining your applicable Tax reporting requirements in consultation with your tax advisors. TourRadar cannot and does not offer Tax-related advice to any Members of the Services. Additionally, please note that each Operator is responsible for determining local indirect Taxes and for including any applicable Taxes to be collected or obligations relating to applicable Taxes in Listings.

Foreign Currency
As part of the Services, TourRadar may provide a feature through which Members may view Payment for various Listings in foreign currencies. You understand and agree that these views of Payment are for informational purposes only and are not the official Payment for the Listings. If you (as a Traveller) request a booking, you will be notified of the currency in which you will be charged together with the corresponding amount of Payment, if your booking is confirmed by an Operator. The currency in which you will be charged may be determined by TourRadar based on the payment method you select and the location of the Group Tour in the Listing you are booking. If the currency in which you will be charged is different from the currency chosen by the Operator to receive payment, TourRadar will be responsible for the required currency conversion processing, including the costs thereof, which will be calculated based on the most current applicable foreign exchange rate that TourRadar has uploaded to the Site as of the date and time that your booking is confirmed (the "Applicable Exchange Rate"). You acknowledge that the Applicable Exchange Rate used for currency conversion processing may not be identical to the applicable market rate in effect at the specific time such processing occurs because: (i) although TourRadar would update the Applicable Exchange Rate on a regular basis, it would not update such rate on a real-time basis; and (ii) the Applicable Exchange Rate may include an incremental cost or margin that is not included in the applicable market rate. For the avoidance of doubt, TourRadar would retain any profits (and will bear any losses) that result from such currency conversion processing due to changes in the applicable foreign exchange rate.

Member Conduct
You understand and agree that you are solely responsible for compliance with any and all laws, rules, regulations, and Tax obligations that may apply to your use of the Site, Application, Services and Content. In connection with your use of the Services, you may not and you agree that you will not:

violate any local, state, provincial, national, or other law or regulation, or any order of a court, including, without limitation, zoning restrictions and Tax regulations;
use manual or automated software, devices, scripts robots, other means or processes to access, "scrape," "crawl" or "spider" any web pages or other services contained in the Site, Application, Services or Content;
use the Services for any commercial or other purposes that are not expressly permitted by these Terms;
copy, store or otherwise access any information contained on the Services or Content for purposes not expressly permitted by these Terms;
infringe the rights of any person or entity, including without limitation, their intellectual property, privacy, publicity or contractual rights;
interfere with or damage the Services, including, without limitation, through the use of viruses, cancel bots, Trojan horses, harmful code, flood pings, denial-of-service attacks, packet or IP spoofing, forged routing or electronic mail address      information or similar methods or technology;
use the Services to transmit, distribute, post or submit any information concerning any other person or entity, including without limitation, photographs of others without their permission, personal contact information or credit, debit, calling card or account numbers;
use the Services in connection with the distribution of unsolicited commercial email ("spam") or advertisements unrelated to Group Tours;
"stalk" or harass any other user of the Services or collect or store any personally identifiable information about any other user other than for purposes of transacting as a TourRadar Traveller or Operator;
offer, as an Operator, any Group Tours that you do not yourself have permission to provide (without limiting the foregoing, you will not list Group Tours as an Operator if you are serving in the capacity of an agent for a third party);
offer, as an Operator, any Group Tour that may not be provided pursuant to the terms and conditions of an agreement with a third party;
register for more than one TourRadar Account or register for a TourRadar Account on behalf of an individual other than yourself;
contact an Operator for any purpose other than asking a question related to a booking, such Operator's Group Tours or Listings;
contact a Traveller for any purpose other than asking a question related to a booking or such Traveller's use of the Services;
when acting as a Traveller or otherwise, recruit or otherwise solicit any Operator or other Member to join third party services or websites that are competitive to TourRadar, without TourRadar's prior written approval (for clarity and without diminishing any of TourRadar's rights to enforce these Terms, TourRadar may cancel such offending Member's TourRadar Account, permanently block such Member from access to the Service, and take any legal action TourRadar deems appropriate against such Member, including by prosecuting such Member to the fullest extent of the law);
impersonate any person or entity, or falsify or otherwise misrepresent yourself or your affiliation or non-affiliation with any person or entity, or otherwise post any reviews that exhibit a conflict of interest (for example, by posting reviews for your or your employer's Listing);
use automated scripts to collect information or otherwise interact with the Services;
use the Services to find an Operator or Traveller and then complete a booking of a Group Tour transaction independent of the Services, whether or not you do so in order to circumvent the obligation to pay any Service Fees related to TourRadar's provision of the Services;
as an Operator, submit any Listing with a false or misleading price information, or submit any Listing with a price that you do not intend to honour;
post, upload, publish, submit or transmit any Content that: (i) infringes, misappropriates or violates a third party's patent, copyright, trademark, trade secret, moral rights or other intellectual property rights, or rights of publicity or privacy; (ii)      violates, or encourages any conduct that would violate, any applicable law or regulation or would give rise to civil liability; (iii) is fraudulent, false, misleading or deceptive; (iv) is defamatory, obscene, pornographic, vulgar or offensive; (v) promotes discrimination, bigotry, racism, hatred, harassment or harm against any individual or group; (vi) is violent or threatening or promotes violence or actions that are threatening to any other person; or (vii) promotes illegal or harmful activities or substances;
systematically retrieve data or other content from the Services to create or compile, directly or indirectly, in single or multiple downloads, a collection, compilation, database, directory or the like, whether by manual methods, through the use of bots, crawlers, or spiders, or otherwise;
use, display, mirror or frame any portion of the Services, or any individual element within the Services, TourRadar's name, any TourRadar trademark, logo or other proprietary information, or the layout and design of any page or form contained on a page, without TourRadar's express written consent;
access, tamper with, or use non-public areas of the Services, TourRadar's computer systems, or the technical delivery systems of TourRadar's providers;
attempt to probe, scan, or test the vulnerability of any TourRadar system or network or breach any security or authentication measures;
avoid, bypass, remove, deactivate, impair, descramble, or otherwise circumvent any technological measure implemented by TourRadar or any of TourRadar's providers or any other third party (including another user) to protect the Services or Collective Content;
forge any TCP/IP packet header or any part of the header information in any email or newsgroup posting, or in any way use the Services or Collective Content to send altered, deceptive or false source-identifying information;
attempt to decipher, decompile, disassemble or reverse engineer any of the software used to provide the Services or Collective Content; or
advocate, encourage, or assist any third party in doing any of the foregoing.
TourRadar will have the right to investigate and prosecute violations of any of the above to the fullest extent of the law. TourRadar may involve and cooperate with law enforcement authorities in prosecuting users who violate these Terms. In particular, in the case of any solicitation, you acknowledge that TourRadar has no obligation (but we will) to monitor your access to or use of the Services or Collective Content or to review or edit any Member Content, but has the right to do so for the purpose of operating the Services, to ensure your compliance with these Terms, or to comply with applicable law or the order or requirement of a court, administrative agency or other governmental body. TourRadar reserves the right, at any time and without prior notice, to remove or disable access to any Collective Content that TourRadar, at its sole discretion, considers to be objectionable for any reason, in violation of these Terms or otherwise harmful to the Services.

Privacy
See TourRadar's Privacy Policy and for information and notices concerning TourRadar's collection and use of your personal information.

Ownership
The Services (including the Site and Application) and Collective Content are protected by copyright, trademark, and other laws of Austria and foreign countries. You acknowledge and agree that the Services (including the Site and Application) and Collective Content, including all associated intellectual property rights is the exclusive property of TourRadar and its licensors. You will not remove, alter or obscure any copyright, trademark, service mark or other proprietary rights notices incorporated in or accompanying the Services (including the Site and Application) or Collective Content.

TourRadar Content and Member Content License
Subject to your compliance with the terms and conditions of these Terms, TourRadar grants you a limited, non-exclusive, non-transferable license to (i) access and view any TourRadar Content solely for your personal and non-commercial purposes and (ii) access and view any Member Content to which you are permitted access, solely for your personal and non-commercial purposes. You have no right to sublicense the license rights granted in this section. You will not use, copy, adapt, modify, prepare derivative works based upon, distribute, license, sell, transfer, publicly display, publicly perform, transmit, broadcast or otherwise exploit the Services or Collective Content, except as expressly permitted in these Terms. No licenses or rights are granted to you by implication or otherwise under any intellectual property rights owned or controlled by TourRadar or its licensors, except for the licenses and rights expressly granted in these Terms.

Member Content
We may, in our sole discretion, permit Members to post, upload, publish, submit or transmit Member Content. By making available any Member Content on or through the Services, you hereby grant to TourRadar a worldwide, irrevocable, perpetual, non-exclusive, transferable, royalty-free license, with the right to sublicense, to use, view, copy, adapt, modify, distribute, license, sell, transfer, publicly display, publicly perform, transmit, stream, broadcast, access, view, and otherwise exploit such Member Content on, through, or by means of the Services. TourRadar does not claim any ownership rights in any such Member Content and nothing in these Terms will be deemed to restrict any rights that you may have to use and exploit any such Member Content.
You acknowledge and agree that you are solely responsible for all Member Content that you make available through the Services. Accordingly, you represent and warrant that: (i) you either are the sole and exclusive owner of all Member Content that you make available through the Services or you have all rights, licenses, consents and releases that are necessary to grant to TourRadar the rights in such Member Content, as contemplated under these Terms; and (ii) neither the Member Content nor your posting, uploading, publication, submission or transmittal of the Member Content or TourRadar's use of the Member Content (or any portion thereof) on, through or by means of the Services will infringe, misappropriate or violate a third party's patent, copyright, trademark, trade secret, moral rights or other proprietary or intellectual property rights, or rights of publicity or privacy, or result in the violation of any applicable law or regulation. You must not store illegal content on the Site and we will monitor our site regularly for such illegal content. Please be aware that if you upload illegal content you could be subject to a fine of up to €25,000.

Our Rewards Program: Friends With Benefits, Travel Credits and Promo Codes
TourRadar's Friends with Benefits program allows Travellers to earn TourRadar travel credits for every non-TourRadar customer you refer that makes a qualified booking with TourRadar. There is no limit to the amount you can earn over the lifetime of your participation across all referrals. To accumulate and redeem travel credits you must maintain a TourRadar account in good standing.
To earn travel credits, refer friends who are not currently TourRadar members and who have never booked a tour with TourRadar by sending them your personal invite link, available in your member's area on the Site. If the New User clicks your unique invite link (or enters your invite code) and books directly with TourRadar using your 5% discount, TourRadar will deposit 5% of your friends' tour value on the day your friend books the tour, to your TourRadar Account.
You must be signed in to your TourRadar account to use your travel credits. These credits can be used to book any tour directly with TourRadar. Travel credits are non-refundable. Upon cancellation of a tour by the traveller, any credits used for the booking will not be refunded.
TourRadar provides various tools to help you share your unique invite link. You may also share your unique invite link via email and social media to friends and family. Members of our affiliate program may not simultaneously collect travel credits via your invite link. You may not share your personal link on public forums or coupon sites. If you do this, it is a violation of this Agreement and TourRadar may terminate your account. You will then forfeit all credits in your account. TourRadar reserves the right to cancel, revoke, or otherwise prevent the issuance of travel credits in any suspected case of fraudulence or misuse of this program and does not need to provide any details or explanation.
TourRadar provides travel credits as part of our Rewards Program. These credits are based on the tour you book and they are deposited into your TourRadar account within 30 minutes of your booking being confirmed on an eligible tour. These credits can be used on the same basis as outlined above.
TourRadar also may offer promo codes from time to time and unless otherwise stated they have an expiry period of 30 days from implementation of the offer. Promo codes can only be used for bookings for tours and on the same basis as outlined above. Only one promo code can be redeemed per booking and they may not be combined with travel credits. TourRadar reserves the right at any time to modify or discontinue the Friends With Benefits Referral and Rewards program either temporarily or permanently (or any part thereof) with or without notice. TourRadar will not be liable to you in the event of any modification, suspension or discontinuance of this program. Travel credits are not redeemable for cash or equivalents. TourRadar's promo codes and travel credits cannot be applied on existing confirmed bookings.
Links
The Services may contain links to third-party websites or resources. You acknowledge and agree that TourRadar is not responsible or liable for: (i) the availability or accuracy of such websites or resources; or (ii) the content, products, or services on or available from such websites or resources. Links to such websites or resources do not imply any endorsement by TourRadar of such websites or resources or the content, products, or services available from such websites or resources. You acknowledge sole responsibility for and assume all risk arising from your use of any such websites or resources or the Content, products or services on or available from such websites or resources.

Proprietary Rights Notices
All trademarks, service marks, logos, trade names and any other proprietary designations of TourRadar used herein are trademarks or registered trademarks of TourRadar. Any other trademarks, service marks, logos, trade names and any other proprietary designations are the trademarks or registered trademarks of their respective parties.

Feedback
We welcome and encourage you to provide feedback, comments and suggestions for improvements to the Services ("Feedback"). You may submit Feedback by emailing us at info@tourradar.com. You acknowledge and agree that all Feedback will be the sole and exclusive property of TourRadar and you hereby irrevocably assign to TourRadar and agree to irrevocably assign to TourRadar all of your right, title, and interest in and to all Feedback, including without limitation all worldwide patent, copyright, trade secret, moral and other proprietary or intellectual property rights therein. At TourRadar's request and expense, you will execute documents and take such further acts as TourRadar may reasonably request to assist TourRadar to acquire, perfect, and maintain its intellectual property rights and other legal protections for the Feedback.

Copyright Policy
TourRadar respects copyright law and expects its users to do the same. It is TourRadar's policy to terminate in appropriate circumstances the TourRadar Accounts of Members or other account holders who repeatedly infringe or are believed to be repeatedly infringing the rights of copyright holders. If you believe that your property has been used in any way that would be considered copyright infringement or a violation of your intellectual property rights, our copyright agent may be contacted.

Termination and TourRadar Account Cancellation
We may, in our discretion and without liability to you, with or without cause, with or without prior notice and at any time: (a) terminate your access to the Services, and (b) deactivate or cancel your TourRadar Account. Upon termination we will promptly pay you any amounts we reasonably determine we owe you in our discretion, which we are legally obligated to pay you. In the event TourRadar terminates these Terms, or your access to the Services or deactivates or cancels your TourRadar Account you will remain liable for all amounts due hereunder. You may cancel your TourRadar Account at any time by sending an email to info@tourradar.com. Please note that if your TourRadar Account is cancelled, we do not have an obligation to delete or return to you any Content you have posted to the Services, including, but not limited to, any reviews or Feedback. Operators agree that should they cease their licence to use TourRadar's solutions, that the Tour Review content captured using TourRadar will still be available for use by the Operator subject to certain limitations and conditions. TourRadar's XML file must NOT be accessed. The reviewers Facebook ID or Profile image must NOT be used or displayed anywhere. Whenever the tour review content is displayed the following attribution MUST be properly and clearly provided to TourRadar on every page where this content appears: "These tour reviews were written on TourRadar.com" where 'tour reviews' must be a link to 'www.TourRadar.com'.

Disclaimers
IF YOU CHOOSE TO USE THE SERVICES, YOU DO SO AT YOUR SOLE RISK. YOU ACKNOWLEDGE AND AGREE THAT TOURRADAR DOES NOT HAVE AN OBLIGATION TO CONDUCT BACKGROUND CHECKS ON ANY MEMBER, INCLUDING, BUT NOT LIMITED TO, TRAVELLERS AND OPERATORS, BUT MAY CONDUCT SUCH BACKGROUND CHECKS IN ITS SOLE DISCRETION. THE SERVICES (INCLUDING THE SITE AND APPLICATION) AND COLLECTIVE CONTENT ARE PROVIDED "AS IS", WITHOUT WARRANTY OF ANY KIND, EITHER EXPRESS OR IMPLIED. WITHOUT LIMITING THE FOREGOING, TOURRADAR EXPLICITLY DISCLAIMS ANY WARRANTIES OF MERCHANTABILITY, FITNESS FOR A PARTICULAR PURPOSE, QUIET ENJOYMENT OR NON-INFRINGEMENT, AND ANY WARRANTIES ARISING OUT OF COURSE OF DEALING OR USAGE OF TRADE. TOURRADAR MAKES NO WARRANTY THAT THE SERVICES OR COLLECTIVE CONTENT, INCLUDING, BUT NOT LIMITED TO, THE LISTINGS OR ANY GROUP TOURS WILL MEET YOUR REQUIREMENTS OR BE AVAILABLE ON AN UNINTERRUPTED, SECURE, OR ERROR-FREE BASIS. TOURRADAR MAKES NO WARRANTY REGARDING THE QUALITY OF ANY LISTINGS, GROUP TOURS, THE SERVICES OR COLLECTIVE CONTENT OR THE ACCURACY, TIMELINESS, TRUTHFULNESS, COMPLETENESS OR RELIABILITY OF ANY COLLECTIVE CONTENT OBTAINED THROUGH THE SERVICES.
NO ADVICE OR INFORMATION, WHETHER ORAL OR WRITTEN, OBTAINED FROM TOURRADAR OR THROUGH THE SITE, APPLICATION, SERVICES OR COLLECTIVE CONTENT, WILL CREATE ANY WARRANTY NOT EXPRESSLY MADE HEREIN. YOU ARE SOLELY RESPONSIBLE FOR ALL OF YOUR COMMUNICATIONS AND INTERACTIONS WITH OTHER USERS OF THE SERVICES AND WITH OTHER PERSONS WITH WHOM YOU COMMUNICATE OR INTERACT AS A RESULT OF YOUR USE OF THE SERVICES, INCLUDING, BUT NOT LIMITED TO, ANY OPERATORS OR TRAVELLERS. YOU UNDERSTAND THAT TOURRADAR DOES NOT MAKE ANY ATTEMPT TO VERIFY THE STATEMENTS OF USERS OF THE SERVICES OR TO REVIEW OR VISIT ANY GROUP TOURS. TOURRADAR MAKES NO REPRESENTATIONS OR WARRANTIES AS TO THE CONDUCT OF USERS OF THE SERVICES OR THEIR COMPATIBILITY WITH ANY CURRENT OR FUTURE USERS OF THE SERVICES. YOU AGREE TO TAKE REASONABLE PRECAUTIONS IN ALL COMMUNICATIONS AND INTERACTIONS WITH OTHER USERS OF THE SERVICES AND WITH OTHER PERSONS WITH WHOM YOU COMMUNICATE OR INTERACT AS A RESULT OF YOUR USE OF THE SERVICES, INCLUDING, BUT NOT LIMITED TO, TRAVELLERS AND OPERATORS, PARTICULARLY IF YOU DECIDE TO MEET OFFLINE OR IN PERSON REGARDLESS OF WHETHER SUCH MEETINGS ARE ORGANIZED BY TOURRADAR OR TAKE PLACE DURING AN GROUP TOUR. NOTWITHSTANDING TOURRADAR'S APPOINTMENT AS THE AGENT FOR THE OPERATOR, TOURRADAR EXPLICITLY DISCLAIMS ALL LIABILITY FOR ANY ACT OR OMISSION OF ANY TRAVELER OR OTHER THIRD PARTY.

Limitation of Liability
YOU ACKNOWLEDGE AND AGREE THAT, TO THE MAXIMUM EXTENT PERMITTED BY LAW, THE ENTIRE RISK ARISING OUT OF YOUR ACCESS TO AND USE OF THE SERVICES AND COLLECTIVE CONTENT, YOUR LISTING OR BOOKING OF ANY GROUP TOURS VIA THE SERVICES, AND ANY CONTACT YOU HAVE WITH OTHER USERS WHETHER IN PERSON OR ONLINE REMAINS WITH YOU. NEITHER TOURRADAR NOR ANY OTHER PARTY INVOLVED IN CREATING, PRODUCING, OR DELIVERING THE SERVICES OR THE COLLECTIVE CONTENT WILL BE LIABLE FOR ANY INCIDENTAL, SPECIAL, EXEMPLARY OR CONSEQUENTIAL DAMAGES, INCLUDING LOST PROFITS, LOSS OF DATA OR LOSS OF GOODWILL, SERVICE INTERRUPTION, COMPUTER DAMAGE OR SYSTEM FAILURE OR THE COST OF SUBSTITUTE PRODUCTS OR SERVICES, OR FOR ANY DAMAGES FOR PERSONAL OR BODILY INJURY OR EMOTIONAL DISTRESS ARISING OUT OF OR IN CONNECTION WITH THESE TERMS, FROM THE USE OF OR INABILITY TO USE THE SERVICES OR COLLECTIVE CONTENT, FROM ANY COMMUNICATIONS, INTERACTIONS OR MEETINGS WITH OTHER USERS OF THE SERVICES OR OTHER PERSONS WITH WHOM YOU COMMUNICATE OR INTERACT AS A RESULT OF YOUR USE OF THE SERVICES OR FROM YOUR LISTING OR BOOKING OF ANY GROUP TOUR VIA THE SERVICES, WHETHER BASED ON WARRANTY, CONTRACT, TORT (INCLUDING NEGLIGENCE), PRODUCT LIABILITY OR ANY OTHER LEGAL THEORY, AND WHETHER OR NOT TOURRADAR HAS BEEN INFORMED OF THE POSSIBILITY OF SUCH DAMAGE, EVEN IF A LIMITED REMEDY SET FORTH HEREIN IS FOUND TO HAVE FAILED OF ITS ESSENTIAL PURPOSE.
IN NO EVENT WILL TOURRADAR'S AGGREGATE LIABILITY ARISING OUT OF OR IN CONNECTION WITH THESE TERMS AND YOUR USE OF THE SERVICES INCLUDING, BUT NOT LIMITED TO, FROM YOUR LISTING OR BOOKING OF ANY GROUP TOUR VIA THE SERVICES, OR FROM THE USE OF OR INABILITY TO USE THE SERVICES OR COLLECTIVE CONTENT AND IN CONNECTION WITH ANY OR INTERACTIONS WITH ANY OTHER MEMBERS, EXCEED THE AMOUNTS YOU HAVE PAID OR OWE FOR BOOKINGS VIA THE SERVICES AS A TRAVELER IN THE TWELVE (12) MONTH PERIOD PRIOR TO THE EVENT GIVING RISE TO THE LIABILITY, OR IF YOU ARE A GUIDE, THE AMOUNTS PAID BY TOURRADAR TO YOU IN THE TWELVE (12) MONTH PERIOD PRIOR TO THE EVENT GIVING RISE TO THE LIABILITY, OR ONE HUNDRED DOLLARS ($100), IF NO SUCH PAYMENTS HAVE BEEN MADE, AS APPLICABLE. THE LIMITATIONS OF DAMAGES SET FORTH ABOVE ARE FUNDAMENTAL ELEMENTS OF THE BASIS OF THE BARGAIN BETWEEN TOURRADAR AND YOU. SOME JURISDICTIONS DO NOT ALLOW THE EXCLUSION OR LIMITATION OF LIABILITY FOR CONSEQUENTIAL OR INCIDENTAL DAMAGES, SO THE ABOVE LIMITATION MAY NOT APPLY TO YOU.

Indemnification and Release
You agree to release, defend, indemnify, and hold TourRadar and its affiliates and subsidiaries, and their officers, directors, employees and agents, harmless from and against any claims, liabilities, damages, losses, and expenses, including, without limitation, reasonable legal and accounting fees, arising out of or in any way connected with (a) your access to or use of the Site, Application, Services, or Collective Content or your violation of these Terms; (b) your Member Content; and (c) your (i) interaction with any Member, (ii) booking of an Group Tour, (iii) creation of a Listing or (iv) the use, condition or quality of an Group Tour, including, but not limited to any injuries, losses, or damages (compensatory, direct, incidental, consequential or otherwise) of any kind arising in connection with or as a result of participating in or booking a Group Tour.

Export Control and Restricted Countries
You may not use, export, re-export, import, or transfer the Application except as authorized by Austrian law, the laws of the jurisdiction in which you obtained the Application, and any other applicable laws. In particular, but without limitation, the Application may not be exported or re-exported: (a) into any Austrian embargoed countries.

Reporting Misconduct
If you participate in an Group Tour with an Operator who you feel is acting or has acted inappropriately, including but not limited to, anyone who (i) engages in offensive, violent or sexually inappropriate behaviour, (ii) you suspect of stealing from you, or (iii) engages in any other disturbing conduct, you should immediately report such person to the appropriate authorities and then to TourRadar by contacting us with your police station and report number at info@tourradar.com; provided that your report will not obligate us to take any action beyond that required by law (if any) or cause us to incur any liability to you.

Entire Agreement
You may not assign or transfer these Terms, by operation of law or otherwise, without TourRadar's prior written consent. Any attempt by you to assign or transfer these Terms, without such consent, will be null and of no effect. TourRadar may assign or transfer these Terms, at its sole discretion, without restriction. Subject to the foregoing, these Terms will bind and inure to the benefit of the parties, their successors and permitted assigns.

Assignment
You may not assign or transfer these Terms, by operation of law or otherwise, without TourRadar's prior written consent. Any attempt by you to assign or transfer these Terms, without such consent, will be null and of no effect. TourRadar may assign or transfer these Terms, at its sole discretion, without restriction. Subject to the foregoing, these Terms will bind and inure to the benefit of the parties, their successors and permitted assigns.

Notices
Any notices or other communications permitted or required hereunder, including those regarding modifications to these Terms, will be in writing and given by TourRadar (i) via email (in each case to the address that you provide) or (ii) by posting to the Site or via the Application. For notices made by e-mail, the date of receipt will be deemed the date on which such notice is transmitted.

Controlling Law and Jurisdiction
All disputes arising out of this contract or related to its violation, termination or nullity shall be finally settled under the Rules of Arbitration and Conciliation of the International Arbitral Centre of the Austrian Federal Economic Chamber in Vienna (Vienna Rules) by one arbitrator appointed in accordance with these Rules. The place of arbitration shall be Vienna, Austria. The arbitral tribunal is nevertheless authorized to carry out certain portions of the proceedings, for example meetings, hearing of witnesses, out-of-court viewings and the like, outside of the agreed upon place of arbitration, if the arbitrator so determines. The place of arbitration shall not be changed in consequence thereof. The language of the proceedings shall be English. The parties are nevertheless entitled to submit documents in the German language, without a translation if it is the original language of the document. However, the arbitrator may order the submitting party to provide a translation into the English language. The present arbitration clause shall be governed by Austrian law.

General
The failure of TourRadar to enforce any right or provision of these Terms will not constitute a waiver of future enforcement of that right or provision. The waiver of any such right or provision will be effective only if in writing and signed by a duly authorized representative of TourRadar. Except as expressly set forth in these Terms, the exercise by either party of any of its remedies under these Terms will be without prejudice to its other remedies under these Terms or otherwise. If for any reason an arbitrator or a court of competent jurisdiction finds any provision of these Terms invalid or unenforceable, that provision will be enforced to the maximum extent permissible and the other provisions of these Terms will remain in full force and effect.

Prizes and rewards
Travellers: You agree that this website, in their sole discretion, may award rewards and prizes to travellers and businesses as they see fit and we will do not need to justify the methodology behind our decisions. The prizes and rewards supplied are not redeemable for cash and this website reserves the right to cancel and withdraw any such rewards and prizes at its sole discretion without any justification required.
Operators: Our Contest App Promotions are subject to these conditions:
To access the current pool of contest entrants you must agree to allow TourRadar to notify your past and future entrants about new Contests within TourRadar's network.
This does not mean TourRadar will provide the email addresses, names, etc of your entrants to other companies, we use Facebook's 1:1 Notification API to notify past entrants about new contests that have been started. The entrants have the right to unsubscribe from these Facebook notifications and have the choice to participate in any future Contests run by yourself or other companies in TourRadar's network.
It is not possible to target specific entrants from other companies in TourRadar's network.
If you don't agree with the above terms your Contest entrants will not be added to the pool and you can continue to run contests via your own Facebook Page, driving new entrants from your own marketing and advertising channels. VIP Airport Lounge Passes may be granted to travellers who have booked their tour on TourRadar valued over USD400 in October 2014 irrespective of the travel date.

Contacting TourRadar
If you have any questions about these Terms or any App Store Sourced Application, please contact TourRadar at info@tourradar.com
 
Best European river cruises
Looking for a specific itinerary for your next river cruise? Check out the most popular ones below. 
Popular river cruises departing from these cities
Looking for a specific starting city for your next river cruise? We've got you covered.
What's included on a river cruise
The following is a general summary of inclusions across all operators which are subject to change depending on the operator and river cruise. Shore excursions: Please note that operators who include complimentary shore excursions in the cruise price may also offer other excursions at an additional cost. Access to exterior balconies/veranda will vary according to the ship. *Airport transfers are included if air is purchased through the operator. **Use of your minibar is available at an additional charge ***Please also note that some liquor and speciality spirits are not included in the cost of your cruise.
AmaWaterways
Aqua Expeditions
Avalon
CroisiEurope
Emerald / Evergreen
Lueftner
Nicko
Pandaw
Regina
Scenic
Teeming
U by Uniworld
Uniworld
Airport transfers
✓
✓ *
✓
✓some tours
✓
✓
Beverages
✓***
✓***
✓
✓
Shore excursions
✓
✓
✓
✓ US market only
✓
✓
✓
✓
✓
Exterior balconies
✓
✓
✓
✓
✓
✓
Fitness center
✓
✓
✓
✓
✓
✓
✓
✓
✓
✓
Spa (extra)
✓
✓
✓
✓
✓
Laundry
✓
✓ Suites only
✓ Grand/Owner suite only
✓
✓ Suites only
Mini bar
✓ **
✓ **
Owner Suite only
✓
✓ Suites only
Onboard bicycles
✓
✓
✓
✓
✓
✓
✓
Personal butler
✓
Gratuities
✓
✓ Asia only
✓
✓
✓
Room service
✓ additional fee
✓ additional fee
✓ Suites only
✓
Dining & Beverages
AmaWaterways: Beer, wine and soft drinks are included with lunch and dinner; sparkling wine with breakfast; and complimentary cocktails during happy hour. Avalon Waterways: Beer and wine included with lunch and dinner; sparkling wine with breakfast. Coffee, tea and non-alcoholic beverages complimentary 24/7. CroisiEurope: Drinks (unless stated otherwise in the cruise program, under "These prices do not include". There's an extra charge for premium champagnes and wines. Emerald Waterways: Wine, beer and soda are complimentary with lunch and dinner.
Meals: Buffet
Meals: A La Carte
Specialty Dining
Complimentary wine
Complimentary beer
Complimentary spirits
Complimentary coffee, tea, soda
AmaWaterways
Breakfast/Lunch/Dinner
Dinner
Yes
✓
✓
✓
Aqua Expeditions
Breakfast/Lunch
Dinner
✓
✓
✓
Avalon Waterways
Breakfast/Lunch
Dinner
Yes
✓
✓
✓
CroisiEurope
Breakfast/Lunch
Dinner
✓
✓
✓
✓
Emerald Waterways/Evergreen
Breakfast/Lunch
Dinner
✓
✓
✓
Lueftner Cruises
Breakfast/Lunch
Dinner
✓
✓
✓
Nicko Cruises
Breakfast
Lunch/Dinner
✓
Pandaw
Breakfast
Lunch/Dinner
✓
✓ local spirits only
✓
Regina River Cruises
Breakfast/Lunch
Dinner
Scenic River Cruises
Breakfast/Lunch
Dinner
Yes
✓
✓
✓
✓
Teeming River Cruises
Breakfast/Lunch
Dinner
✓ coffee & tea only
U by Uniworld
Brunch
Dinner
✓
Uniworld
Breakfast/Lunch
Dinner
Yes
✓
✓
✓
✓
Staterooms
An advantage with river cruising is that all staterooms onboard have a river-view so there are no "inside" cabins like you often find on ocean cruises. Stateroom size will vary greatly according to the cruise operator, even by ship within a cruise line's fleet. There are three types of accommodations on all river ships: window staterooms, balcony (french or full) staterooms, and suites (french or full, private balcony). Typically, river-view staterooms are on the lowest of the three decks; balcony staterooms occupy the middle and top passenger decks; suites are generally on the top deck.
Window Stateroom

These staterooms are on the lower level of the ship and the windows are positioned above water level. Please note that some operators refer to window staterooms as river-view rooms. The windows are usually about 5 feet above the floor, which is shoulder height for most. This window does not open. Typical size: 125-170 sq. feet

French Balcony

These staterooms will have a floor to ceiling glass door/slider that opens to allow fresh air to flow through.  You will not be able to stand outside and there is no seating area outdoors. Typical size: 175-215 sq. feet

Balcony Stateroom

Some ships offer a full-sized veranda and seating area outdoors through a floor to ceiling glass door. These balconies are generally 3-4 feet deep and 10-16 feet in length depending on the stateroom size. Typical size: 175-215 sq. feet

Dual Balcony Stateroom

The Dual Balcony Stateroom combines your walk-out veranda and seating area with a french balcony to enjoy the sites while sitting indoors. Typical size: 175-215 sq. feet

Suite

Suites are often situated in the most desirable location on the ship: on the top deck either right in the front or back (for ultimate panoramic views) or midship (for stability). Typically suites are the largest of the staterooms on board, some having more amenities than others. Typical size: 295 - 600 sq. ft.

Single Stateroom

This is a specially designed stateroom for solo travellers which has grown in popularity in recent years. The perk? Travellers don't have to pay for a single supplement fee. Please note this category is extremely limited in availability and do not exist on all ships.  Typical size: 120- 160 sq. feet
FAQ
When will I receive my travel documents?

Travel documents, including applicable eTicket receipts, itineraries, and other information are sent approximately 3-4 weeks prior to departure, provided full payment has been received.

What documents will I need to bring with me?

Valid passport, cruise voucher, stateroom tags attached to the luggage (at the pier) as well as travel visas (if necessary) and travel insurance.
 

Could my itinerary change for any reason?

Cruise operators make every effort to follow the itineraries exactly as promoted, but they reserve the right to make any necessary changes to ensure the safety of their guests and ships. In the event of water level problems, technical problems of any nature, severe weather, flooding, fire, drought, or any circumstances beyond the reasonable control of the cruise operator, it may be necessary to operate part or all of the itinerary by substitute vessel or motorcoach and hotel accommodation.

Who will pick me up at the airport?

Some cruise operators include complimentary arrival & departure transfers in the initial cost of your cruise. If not, you may purchase airport transfers through the cruise operator at an additional rate. Please enquire with your TourRadar Cruise Consultant.

Where do I join the ship?

Cruise operators will release the embarkation and disembarkation address approximately one month prior to departure. This is due to finalising ship docking locations between the local port authorities and the cruise line which cannot be completed in advance. Many deciding factors such as weather, water levels, and ship scheduling will influence the final docking location.

When can I board the ship?

Embarkation times vary, however, it usually begins around 3:00pm. This allows the staff and crew enough time to prepare your stateroom and have the ship ready for your cruise. If you arrive earlier, you may be able to check your luggage on board and relax in one of the public rooms or explore the local area. This is not guaranteed, however, the cruise operator will do their best to accommodate any early arrivals.

Is travel insurance mandatory?

Travel insurance is not mandatory for most cruise operators (please double check with your TourRadar Cruise Consultant) however, we highly recommend obtaining comprehensive travel insurance.

Are there laundry facilities on the ships?

Laundry services are available on river cruise ships at an additional charge. There is no dry cleaning on river cruise ships.

What clothing do I need to pack?

We recommend casual and comfortable clothing. Please bring comfortable walking shoes as you will need these daily whilst sightseeing, which includes walking over rough and uneven ground. Closed-toe shoes are recommended to keep out the dust and sand. Dinner attire is casual-open-neck shirts, slacks and dresses. Coats and ties may be worn but are not required. For winter months we recommend a warm coat, gloves, water-resistant footwear and an umbrella.

Do I have to bring my own hair dryer?

No. All river cruise lines have a hair dryer in their staterooms.

Can I travel in a wheelchair?

Some ships cannot accommodate travellers in wheelchairs due to difficulties with embarking and disembarking the ship, no elevators to reach the sun deck and narrow doorways on board.  For those guests who do use a collapsible wheelchair, they must be stored in the stateroom, which can be a tight squeeze. Please contact your TourRadar Cruise Consultant for more information.

Are flights included with the price of the cruise?

Depending on the cruise destination and cruise operator, flights may or may not be included. Please check with your TourRadar Consultant for more details.  

Can staterooms fit more than two people?

Generally speaking, cruise staterooms are designed to fit two travellers comfortably. Some cruise operators have triple staterooms on selected ships, perfect for families and friends travelling in groups. Please check with your TourRadar Cruise Consultant.

What is included in my cruise?

To view what is included in your desired river cruise, please click on the "What's Included" tab on the tour detail page.

I am a solo traveller. What will be the cost for my cruise?

River cruise operators design the ship cabins for double occupancy, so there will be an additional fee if you wish to book this cruise as a solo traveller. River cruise operators do not offer solo travellers the opportunity to share a cabin with another solo traveller of the same gender. The price of a single supplement varies depending on the cruise, departure date and operator. Please contact one of TourRadar's Cruise Consultants for more details.
 

Will they speak English on the cruise?

Cruises sold on TourRadar will be conducted in English. In addition, most cruises have international staff allowing you the opportunity to converse in multiple languages. 

Are meals included?

Breakfast, lunch and dinner will be served on board for the vast majority of our cruises. The only exception would be if you're travelling with U by Uniworld as they only serve breakfast and dinner.

Is smoking allowed onboard the ship?

Yes, smoking is allowed onboard the ship but only at the designated areas due to safety reasons. Smoking is prohibited in the staterooms and public lounges. Usually, smoking is allowed on the sun deck. Once you are onboard the ship please consult with the ship staff as rules vary from one ship to another.

I am a single traveller. Can I share my stateroom with another traveller?

Unfortunately, the cruise operator doesn't pair single travellers. All the staterooms are based on the double occupancy and therefore single travellers need to pay the mandatory single supplement fee. The only exception is if you travel with U by Uniworld as they do pair solo travellers.

Can I arrive early and leave my luggage onboard before I join the ship?

If the ship is already docked many cruise lines will allow you to store your luggage on board prior to embarkation. This will allow you to explore the city before you begin your cruise. Please check the itinerary (Day #1) to find the ship's schedule.

Do I need an adapter and how much voltage does a typical ship have?

Onboard electricity is 220v. Converters must be EU certified. Cheap, non-certified converters may damage your appliance and are a fire hazard on the ship. Bathroom sockets are solely for razors (and/or battery chargers for digital cameras and mobile phones). The use of hairdryers, curling irons, etc., is only permitted in the stateroom bedroom.

What if I have special dietary requirements?

Cruise operators will do their best to accommodate your dietary request however, it is not guaranteed. This request should be made in advance, so be sure to advise your TourRadar Cruise Consultant at the time of booking. 
Popular European river cruises
Contact our Travel Experts
+1 844 311 3006
24/7 Support
Our team of experienced tour specialists have travelled to hundreds of countries around the globe and have decades of first-hand travel experience to share. Contact us now to have all of your tour-related questions answered!
Ask a question
Our river cruise operators
Searching for a specific operator to book your next river cruise with? Choose from the list below and rest assured knowing that we've hand-selected our operators to ensure only the best quality.
A TRAVEL MAGAZINE BY TOURRADAR