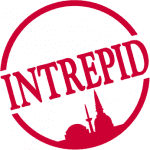 Number of tours

1,199
Age Range

5-99
Number of reviews

7,793
Rating

4.6

/5
Response rate

56%
Response time

within 2 days
Ross

Written on June 12th, 2021

It was wonderful to visit Uluru, kings canyon and kata tjuta. But it was such a pity that the tour wasn't as advertised and had several disappointing shortfall…

Read more

Intrepid Travel commented on this review

Hi Ross, Thank you for your feedback! It looks like your time in Australia fell short of the authentic experience that we aim to provide for our customers. Some of our Australia trips have a larger group size than our other small group adventures due to the nature of the travel involved, including Uluru Adventure. Please email us at CustomerCare@IntrepidTravel.com if you'd like to discuss this further - we'd love to learn more about where things went wrong and work to correct the issues you experienced.

Written on June 1st, 2021

Kata Tjuta, Kings canyons and Uluru are definitely great place to see however the trip was filled by a lot of nothing and waiting time. We haven't been made awa…

Read more

Intrepid Travel commented on this review

Hi Julien, Thank you for your feedback! It looks like your time in Australia fell short of the authentic experience that we aim to provide for our customers. Please email us at CustomerCare@IntrepidTravel.com if you'd like to discuss this further - we'd love to learn more about where things went wrong and work to correct the issues you experienced.

Written on May 29th, 2021

The tour leader for this tour was exceptional - incredibly knowledgeable, professional and did all he could to make this the most awesome adventure for all memb…

Read more

Intrepid Travel commented on this review

Hi Cate, thank you for your detailed review about your Ningaloo Reef & Pilbara Adventure. We are delighted to read that you found your leader to be exceptional and did all he could, we are proud of our local leaders and their intimate knowledge of the area really enhancing your experience. Despite it, we are truly sorry that we have let you down, with the optional activity in Exmouth. It is through feedback like yours and the others that we are able to review and make improvements where necessary. A Customer Care consultant will be in contact with you directly to learn and answer your direct concerns you have brought to our attention.

Written on May 27th, 2021

The scenery and the hikes were excellent but communication and lack of hygien made the trip very disappointing. As two-thirds of the trip is in the bus we were …

Read more

Intrepid Travel commented on this review

Hi Peter, thank you for your review! Whilst is was great to hear you enjoyed the beautiful scenery and hikes in this special part of Australia, I hope you managed to capture some great snaps. It is disappointing to learn of the communication from our leader and the hygiene of the trip. Your comments will be shared with the appropriate personnel, as it is through feedback like yours that we are able to identify areas to review and make improvements. Peter, thank you again for your candid and construct feedback.

Written on May 23rd, 2021

Are guide was excellent!! He did a great job! Very knowledgeable and helpful.

Intrepid Travel commented on this review

Hi Eve! Thank you for your kind review about your guide. We are proud of our local leaders, we believe that with their intimate knowledge of their region, culture and of course the best places to visit, they really do serve to enhance your local experience. Your review shows that your guide delivered that Intrepid experience. We have shared your comments to your guide's manager to ensure he receives the recognition. Thank you again, look forward to seeing you travel with us again!

Written on May 21st, 2021

An amazing outback trip in our stunning Kimberleys. First tour of the '21 season and our tour guide Damo was well prepped and went over and above to ensure we p…

Read more

Intrepid Travel commented on this review

Hi Sharyn! Thanks for taking the time to write this lovely review. We're so glad we could help you kick off the 2021 travel season with a great experience! We'll be sure to let Damo and his manager know that he made a positive impact on your group and made your time in the Kimberleys as memorable as possible! Looking forward to helping you create more great travel memories, in 2021 and beyond!

Darina

Written on May 16th, 2021

The tour exceeded my expectations. Our guides Brook and Rach were just amazing, enjoying what they do. The group was great bunch of people, easy, organised. I …

Read more

Intrepid Travel commented on this review

Hi Darina, Thank you for your kind review. We are delighted to read that you enjoyed your time on the this special part of Australia and that your leaders Brook and Rach enhanced your experience. We pride ourselves on our local guide and giving our customers an authentic Intrepid experience, we will pass on your kind words to your leader's manager to ensure they receive the recognition they deserver. We look forward to having you on another Intrepid trip in the near future!

Written on May 15th, 2021

I like the hikes but the first day a packed lunch should be provided . I would even say we should have breakfast together do debriefing then start hike Second …

Read more

Intrepid Travel commented on this review

Hi Eric! Thank you for taking the time to review our tour. We're sorry to hear that you didn't have the experience that you were hoping for with your Local Leader. We take our customer's feedback very seriously and use it as training opportunity for the future. If you are yet to submit your feedback directly with us, we would appreciate you contacting us at ask@intrepidtravel.com with your booking details and we can pass this onto the appropriate team. Thanks and stay safe.

A great team of travellers with a wonderful driver/tour guide/organiser made this trip a sensational experience. Definitely need to be quite fit and agile to pa…

Read more

Intrepid Travel commented on this review

Hi Suzanna! It is great to hear that you had a great trip with us. We are proud of our local leader and their expert multitasking skills to be able to go above and beyond for our customers. Also that you had a great group of like-minded travellers to enhance your experience in this very special part of Australia. This trip does certainly can have it's physically challenging aspects, but I hope you were rewarded with the breath taking views and being able to experience such remote locations in Australia.

Sima

i enjoyed every moment

Intrepid Travel commented on this review

Hi Sima. Thank you so much for your review! It is great to hear that you enjoyed every moment of your time in Iceland and hope you got some great weather to catch the sometimes elusive Northern Lights. We are looking forward to seeing you on another adventure with us in the not too distant future :)
Why Intrepid
Travel is best Shared
The greatest part about travelling with others is the people. The people you meet in the places you go, and the ones you travel with along the way. Understanding their perspective, their stories, and sharing your own; these are the memories that make travel special.

Well Balanced Itineraries
Intrepid trips have a nice balance between group activities, and time to just soak up what is happening around you. There's a good mix of time spent with your small group, as well as seeing and experiencing the places you travel to.

Getting Off the Beaten Track
Intrepid will show you the major sites in a destination, but it's often the smaller things - the local markets, an out of the way restaurant, or hidden galleries - that really make your trip special.

Responsible Travel
Responsible travel is at the core of what Intrepid does. By employing local leaders, staying in local accommodation and eating at local establishments, they make sure to support the communities they visit. Intrepid understands that in order for destinations to keep being beautiful, they need to remain intact - all it takes is a little bit of self-awareness and care.

All Travelers Welcome
Whether you're travelling alone, with a partner or your kids, on a budget, prefer one or two pillows - Intrepid can help you get where you want to go. Their mission is to deliver the best travel experiences to anyone who's up for them.

Tours run by Locals
Intrepid understands that to truly understand the place you are visiting, you need to be shown around by the people who live there. 100% of their leaders are locals and travel experts who know the destination inside and out.
Intrepid Benefits
Small Group Travel

The classic style, the small group. The company started with these tours back in the 80s with a small group, one of the local guides, a group of excited travellers, and a whole adventure ahead of them. Not much has changed, except now organising logistics is a bit easier, and travelling with a group is generally a bit more affordable.
Solo Travellers
Solo travellers make up more than 50% of Intrepid's passengers - what better way to see the world and make new friends than going off on an adventure with other like-minded travellers. Joining a group as a solo traveler can also be a great way to save money as you will be matched up with someone of the same sex to share a room with. And if you'd prefer your own room, there is an optional single supplement available on most trips.
Hygiene Measures
A safe and responsible return to travel
As we start planning our return to running trips, the safety and wellbeing of our travellers, leaders, crew, staff and suppliers will remain our priority and our return to operations will be done in a safe and responsible way.

We have reviewed all our health and safety policies and are implementing new minimum standards that emphasize increased hygiene and sanitation. These are in line with recommendations from the World Health Organization and following the World Travel & Tourism Council's (WTTC) Safe Travel protocols for tour operators. Before we resume trips in any destination, our itineraries will undergo a comprehensive risk assessment and audit, while leaders and suppliers will complete COVID-19 health and safety training.

Before travelling, we recommend you check your government's travel advisory and the World Health Organization website for the most up to date information about destinations and permitted travel from each country.

Your safety remains our priority
Extensive COVID-19 Health & Safety guidelines
Local leaders
On ground experts
Smaller groups (average 10)
Single supplements, if you'd rather have your own room (subject to availability)
Leaders in ethical travel since 1989

Our Enhanced Health Screening Procedures
We've introduced new safety measures that apply on all of our trips, except for tours in Australia and New Zealand.
Travellers are required* to produce either:
Proof of COVID-19 vaccination, or
Proof of negative COVID-19 test conducted no more than 72 hours before day 1 of your trip, or
Proof of recovery documentation
In addition, if you're aged 70+ or have an existing health condition that puts you at a higher risk of serious COVID-19 disease, you are also required to provide proof of vaccination* before you can join a trip.
This policy was updated on 13 April 2021

Safe Travels
Intrepid Travel has received the World Travel and Tourism Council's Safe Travels stamp, which provides travellers with assurance that we have adopted health and hygiene global standardised protocols – so you can experience 'Safe Travels'.
Intrepid Travel Videos
Intrepid Travel Destinations
Questions & Answers
Is tipping commonplace in other parts of the world?

Yes, in most places tipping is expected. At your welcome meeting, ask your leader about the local custom and advice on how much is recommended at restaurants or with local guides. At the end of your trip, you may also choose to tip your Intrepid leader.

What trips include a kitty and what is it?

The Kitty system is operated on some trips like the Overland and Basix. The kitty is a cash contribution to a central fund and overseen by the travellers and crew. It helps fund accommodation, camp meals or activities for the entire group. Contribution to the kitty is compulsory on some trips while voluntary on others. Please check for the up-to-date amount 48 hours prior to your trip commencement.

Will the coach be modern and comfortable?

It depends on where you are travelling and on what style of trip. On a Basix trip in Asia, expect a local bus with no air-conditioning. On a Comfort or Original trip in South America, there will be reclining seats and sometimes even refreshments offered.

What type of ground transportation is used?

Intrepid uses as much local transport as possible, which means travelling on everything from a camel to a train, minivan or bus.

Will I be able to charge my electrical appliances?

In most places you'll be able to recharge your appliances at the hotel. On their Overland trips, most of the vehicles we use come with their own power supply and you should be able to recharge onboard.

Will I get internet coverage?

It depends on the destination. Some places have Wi-Fi hot spots everywhere and other places will have limited or no coverage at all.

Will my mobile work?

Many of the destinations are out of the way and there maybe limited coverage so Intrepid cannot guarantee your phone will work as desired. Contact your phone provider before you leave about global roaming and the costs involved, and get their advice on the coverage you'll receive in the places you're travelling in.

How can friends and family get in contact while on tour?

Family and friends can contact Intrepid directly if they are unable to contact you in an emergency through email or phone. There is also a list of emergency contact details in the Trip Notes (for your destination).

What are the available communication facilities?

Many hotels and public places have Wi-Fi so it's usually possible to keep in touch with home every couple of days. In remote places (think Mali, Serengeti or the Sahara) or on treks or homestays, you will not be able to communicate as readily.

What standards of hotels should I expect?

The hotel standards depends on the Trip Style you have chosen. Basic accommodation is generally budget (1-2 star), while Original is budget or tourist class (2-3 star). On a Comfort trip you can expect tourist class (3-4 star).

Are hotels air-conditioned/ heated?

When you are headed to a hot climate, it is likely that you will either have a fan or air-conditioner and if you are staying in remote areas or at homestays, you will need to expect the facilities to be a little more basic.

Is it possible to ask for the list of hotels we will be staying at?

Intrepid only provides information on your joining and finish point hotels. They can't give you a full hotel list before you travel since they have a few hotels in each city that they can alternate the groups between, and due to operational requirements may change last minute. At the welcome meeting on Day 1, your leader can provide you with this so you can email friends and family back home with the details.

Will I need a sleeping bag/mat/tent?

On some trips sleeping mats are provided, like their Africa and USA trips but you will need to bring your own sleeping bag. In Australia tents, blankets, linen and towels are provided so there is no need for a sleeping bag.

What are the facilities at the campsites?

Intrepid have a wide range of camping sites which vary depending on the region in which your are travelling. Most camps will have the basic facilities as a minimum and others will have more modern facilities.

Will I be able to do any laundry?

There are usually chances to do laundry, either through your hotel or using local services. Your leader will be able to let you know your options once you are on the trip.

Are western toilets available on the tours?

It depends on the areas you're travelling in. Some trips have regular access to western toilets while others don't.

What happens if I arrive late and miss part of the trip?

Please let us know in advance that you will be arriving late so that the tour leader can leave information with the hotel reception for where to meet your group. However, if you plan to arrive a day or two into the itinerary (and our group has moved to a different destination), it will be your responsibility to 'catch up' with the group and Intrepid will provide you with the most up-to-date information as to where your group will be and at approximately what time. Intrepid cannot reimburse you for any portion of the trip unused, but this can often be claimed on your travel insurance.

Do I get any free time?

Yes, Intrepid lets you explore at your own pace. When you get to a destination, your leader will offer options on what you can do. You may choose to spend time with others in the group if you like or simply relax in your new surroundings.

How difficult is the trek on Intrepid's trips?

Intrepid has treks ranging from relatively easy to extremely difficult. The easiest way to determine if a trek is right for you is to check the 'physical rating' of the trip. If the rating is 1-3, it is manageable for those with a moderate level of fitness; those trips rated 4-5 will require a fit participant who has been training in the lead up to their trip.

What is the name of the hotel where my trips starts?

While this information is not always available due to operational reasons, please get in touch and we will try to assist you as much as possible.

Are airport transfers included in the trip price?

Airport transfers are not usually included in the trip price. The cost of the transfer will generally be more expensive than a taxi. This is because you are paying for a private service and a trusted driver will offer the security to travellers when they arrive into a foreign country.

Is it possible to request an early check-in?

We can't help confirm an early hotel check-in. If you do not wish to pay for the extra night, you can try direct at the hotel (they may let you in early if the room is free) or you can usually store your luggage after enquiring with reception.

What is the check in time?

Check-in times varies depending on hotels and region. Generally, they are between midday and 2pm.

How does Intrepid support sustainable travel and protect the environment?

Intrepid works to make their business as responsible and sustainable as possible, from their head office through to their trips run in mutliple countries around the world.

Can I opt out of certain activities if I want to?

Yes, if you don't want to participate in certain activites but please note that if you choose to opt out of an included activity, no reimbursement can be made by Intrepid.

Is it possible to book and pay optional activities now or during the trip?

Optional activities are booked and paid for on the ground on some cases. There are a couple of exceptions to this: Rio Carnival extras, balloon safaris in Africa and Urban Adventures. These will all need to be booked prior to departure to secure the activity.

What are optional activities? Where can I find details on optional activities?

You will be given details of optional activities by your group leader once you arrive at your destination. You'll also find more options available throughout the tour, which your leader will advise you of at the time. Please contact us to request a copy of the Trip Notes for more details on available optional activities.

Is drinking the water in the countries I visit advisable?

In some destinations drinking the local water is not advisable, so drinking bottled water is recommended.

What will the food be like on my trip?

Included meals are usually a great mix of familiar staples, local specialities and regional dishes. You also have the option to head out and discover local restaurants, food stalls and markets for meals not included as part of the tour- your guide can always give you some good suggestions.

I have special dietary requirements – will they be catered for?

Intrepid will try to accommodate all dietary requirements but in some places it can be very difficult to guarantee. It is also advisable to bring a card with your dietary requirements written in the local language for those times you are eating away from the group.

Is it possible to book a single room?

Yes, you can: however, throughout your Intrepid trip, rooming is generally organised on a twin-share basis. Some trips do have a single supplement available for an extra cost.

Is it possible to book a triple room?

Intrepid trips are organised on a twin, triple or multishare basis. Since the bookings are made well in advance, individual room requests can't be guaranteed. Get in touch with us and we can find out for you.

Is there a single supplement for a solo traveller?

As a single traveller, you will usually have the choice of either paying a single supplement or sharing with someone of the same gender. The single supplement is not compulsory if you are happy to share.

Is a solo traveller allowed on the tour?

Yes! Many of Intrepid's travellers join because they are travelling solo and want to meet and share experiences with other people.

Can I add an extra night on the beginning or end of my group trip, either before or during the trip?

You sure can. Feel free to contact us and we can asisst you with that.

Can I make any changes to the itinerary to the trip?

Due to the nature of a group tour, Intrepid is unable to change the itinerary for individual travellers.

Can I deviate from the trip?

Yes, you can opt to sign off the trip if you need to leave a day or so earlier. Please inform us before travel that you'll be arriving late or need to leave before the trips ends so that we can notify Intrepid's team on the ground to best accommodate your requirements.

Who is the group leader for the tour?

Intrepid can't provide the names of a group leader prior to departure, as this often changes due to operational requirements. Rest assured your group leader will be highly experienced, knowledgeable and passioante for the region you are travelling in.

How many people accommodated on each tour?

Most of their trips have a group of 12-16 people, though their group sizes are on average 10 people. Intrepid's Overland trips are in purpose-built vehicles that can carry up to 24 travellers.

What are the types of people that travel with Intrepid?

Intrepid offers solo and group tours and the age requirement ranges from 18 or 70 years old. Intrepid travellers are couples, friends, backpackers and solo adventurers keen to explore the world and have some incredible experiences along the way!

Are trips physically demanding?

To determine what type of trip suits you best, each of their trips comes with a Physical Rating to let you know how physically demanding it is… or isn't. Please see the trip summary next to the tour map for details of the physical rating.

Are there age restrictions on your trips?

For the majority of our trips the minimum age is 15. An adult must accompany all children under the age of 18. Our Overland Adventures have a minimum age of 18. Younger children are allowed on our Family trips and Short Break Adventures, but check each trip for its minimum age, which is located on the trip's overview page on the website. Most of our trips don't have a maximum age limit, but a Self-Assessment Form is required for all passengers 70 years and over.

Does the hotels/ hostels have internet or WIFI?

Communication facilities are always improving globally. Many hotels and public places have Wi-Fi so it's usually possible to keep in touch with home every couple of days, if you so desire. In remote places (think Mali, Serengeti or the Sahara) or on treks or homestays, you will not be able to communicate as readily. Your leader will usually give you the heads up before you leave a place so you can send a quick email or two.
Contact our Travel Experts
+1 844 311 3006
24/7 Support
Our team of experienced tour specialists have travelled to hundreds of countries around the globe and have decades of first-hand travel experience to share. Contact us now to have all of your tour-related questions answered!