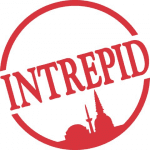 Number of tours

83
Age Range

5-99
Number of reviews

194
Rating

4.3

/5
Response rate

96%
Response time

less than 1 hour
Written on February 28th, 2020

Great trip with outstanding tour leader and driver

Intrepid Premium commented on this review

Hi Robert, thank you so much for the review, so glad you enjoyed it :)

Magical Myanmar

Written on February 24th, 2020

We both found the experience delightful. The itinerary was interesting, though maybe there were one or two too many pagodas. The bus we had in Mandalay for th…

Read more

Intrepid Premium commented on this review

Hi Judith, Thank you for your feedback- we will make sure to pass your comments about the bus to our product team! But so glad tat you enjoyed your overall experience, we look forward to welcome you on our tours again :)

Galapagos Encounter: Central Islands (Grand Queen Beatriz)

Written on February 15th, 2020

This was a wonderful tour and I am sorry I didn't go for a longer tour! You need more than 4 days to fully appreciate the Galapagos and all it has to offer! H…

Read more

Intrepid Premium commented on this review

Hi Marilyn , thank you for your feedback- We will send this comments to our product team, so they can look into the yacht issue and reach out to the local team. It is however great to hear that despite all the noises and the slight inconveniences, you enjoyed your trip! :)

Chloe

Galapagos Encounter: Central Islands (Grand Queen Beatriz)

Written on February 5th, 2020

No one showed up in San Crystobal airport when we touched down, we had to ask local people to call the 24hrs emergency number for us... The entire group of 8 p…

Read more

Intrepid Premium commented on this review

Hi Chloe, sorry to hear your experience was not as expected. The safety and satisfaction of our travellers is our number one priority. We'd like to look into this further – can you send us a message with your full name, booking reference and to customerrelations@intrepidtravel.com

Cambodia Discovery

Written on January 17th, 2020

Our guide Borey was absolutely wonderful. His knowledge of the culture and history is amazing. He took very good care to make sure I was comfortable and had e…

Read more

Intrepid Premium commented on this review

Thanks so much, Katheryn! We can't wait to hear what adventures you have next. We're so glad you enjoyed your trip Cambodia Discovery! We'll pass on your feedback.

Louis

Machu Picchu Experience – Independent

Written on January 16th, 2020

Excellent tour and local reps excellent. Itinerary was amazing and time spent at each location very ample

Intrepid Premium commented on this review

Thanks so much, Louis! We can't wait to hear what adventures you have next. We're so glad you enjoyed your trip Machu Picchu Experience! We'll pass on your feedback.

Essence of South India

Written on January 13th, 2020

Some hotels were shoddy and in bad locations - particularly the Lemon Tree Hotel in Chennai which was like a 2 star hotel and very noisy. The hotel in Madurai, …

Read more

Written on December 23rd, 2019

The sights of these three countries would make any holiday there a success and there was much to enjoy. However three of the hotels we stayed in (for two night…

Read more

William

Pristine Antarctica 11 days from Ushuaia

Written on December 13th, 2019

I booked this Antarctica Expedition very last minute. Every member of the crew, from the Captain down to the cleaning services were outstanding. Even the owner…

Read more

Written on November 27th, 2019

Hotels were mixed some had no hot water, beds and pillows were hard foam. no hair dryers, some were decent but you never knew what to expect. Tourrader didn't …

Read more

Intrepid Premium commented on this review

Hi Norman, sorry to hear your experience was not as expected. The safety and satisfaction of our travellers is our number one priority. We'd like to look into this further – can you send us a message with your full name, booking reference and to customerrelations@intrepidtravel.com
Intrepid Premium Destinations
Intrepid Premium
Questions & Answers
What form of transportation is used on the tour?

Intrepid Premium uses private vehicles, and sometimes local transport for experience and speed.
It may be a short flight, a first-class train in Asia, or a 4x4 in Africa.

Is it possible to book extra pre/post tour accommodation?

Yes, we can certainly help book pre and post tour accommodation, please get in touch for more details and prices.

Does Intrepid Premium cater to travellers with special dietary needs?

Yes, just let us know when you're booking, so we can inform the local leaders. That way they can make sure you are looked after in the local restaurants. Keep in mind that in some places your diet might be slightly limited, as meat often forms an integral part of the local cuisine.

What types of food is offered on a premium tour?

On premium tours all breakfasts are included but there is more! The tour leaders are local to the regions you visit, meaning they can take you to out of the way places for the most interesting cuisine. Their local knowledge comes in handy for deciphering menus and you can get tips on local delicacies and the most interesting markets to visit. Premium tours also include an exclusive food experience.

How many people will be on the tour?

The maximum group size on all trips is 12, and groups usually consist of about 10 travellers.

How can I find out the trip availability?

You can click the 'dates and availability' tab at the top of the page or feel free to contact us and we will be able to let you know the availability for the tour you're after.

How do I book a Intrepid Premium tour?

You can book directly through TourRadar - if you know the tour and departure date you want, then you can go to the tour page and select "Book Now", otherwise you can get in touch with us and we can help you select the perfect Intrepid Premium Tour to suit your needs.
Contact our Travel Experts
+1 844 311 3006
24/7 Support
Our team of experienced tour specialists have travelled to hundreds of countries around the globe and have decades of first-hand travel experience to share. Contact us now to have all of your tour-related questions answered!