About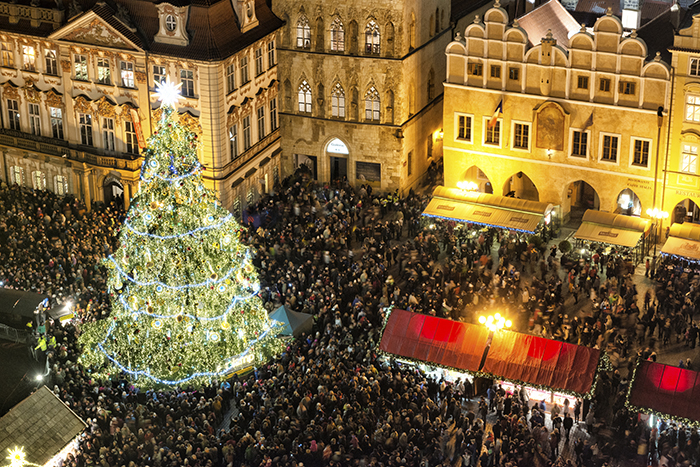 Don't let the cold weather discourage you -- Winter is the perfect time to explore Europe! If many of your favourite childhood memories take place around the arrival of Santa Claus, then you owe it to yourself to visit the most spectacular Christmas markets spread across Europe.
Beginning in November, European Christmas markets open shop in Germany, Austria, Hungary, the United Kingdom and beyond, adding to the truly euphoric Christmas spirit in Europe. While each market offers a completely different ambiance, they share many of the festive touches that make each experience feel like the perfect holiday dream. Close your eyes and imagine the narrow, cobblestone streets that are brought to life by eager attendees, jolly shopkeepers selling their wares, delicious local food and white twinkling lights strewn across stalls and trees. Now add a hot cup of mulled wine (Glühwein) or rum-spiked berry-infused punch (Punsch) set to your favourite carols performed live and that's what's in store for you at a Christmas market. How could you say no?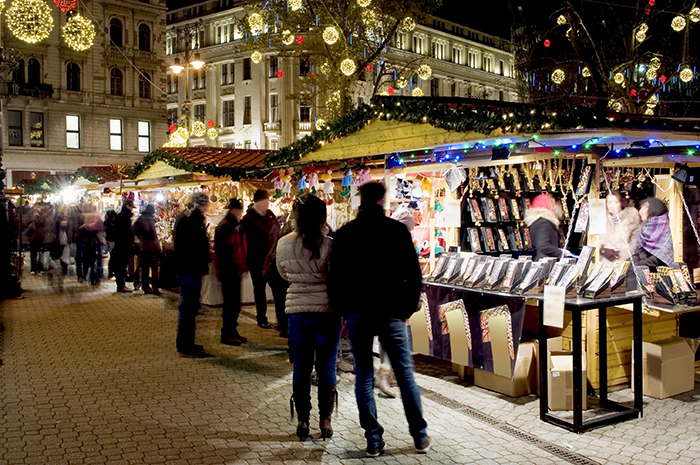 There are many markets to choose from and each vary in size, offerings and itineraries.
Some of the most popular markets are held in Manchester, London, and Prague.
Manchester's Christmas market began in 1999 and now attracts more than nine million visitors to the UK each year. The market runs from November 14th to December 21st and boasts 300 dazzling stalls that offer everything from drool-worthy food to handcrafted gifts. The market is spread across 10 designated sites that each have their own distinct themes. Attendees will also be able to see magicians, street theatre and watch live musical performances all in the glow of Manchester Cathedral.
London hosts its own spectacular Christmas market in Hyde Park Winter Wonderland which runs from November 20th to January 3rd. The festival offers over 100 midway rides and attractions and features a market with over 200 shops that offer a diverse selection of handcrafted gifts.
Prague's Christmas markets bring a special kind of festive energy to the Czech Republic every year and are held from December 3rd to January 4th. The entire city is illuminated with beautiful christmas lights to ensure that the yuletide joy spreads across all of Prague. There are a few different markets to choose from but the main ones are located at the Old Town Square and Wenceslas Square. You can also visit the year round Havel's Market on Kampa Island by St. George's Basilica. These markets consist of brightly decorated wooden stalls that sell items like scented candles and tree ornaments. Attendees can also watch the creation of traditional foods and sample things like Trdelnik, a delicious hot sugar coated pastry. You can even pay a visit to an animal stable at this market. The most impressive sight to behold however is the Christmas tree erected in the Old Town Square.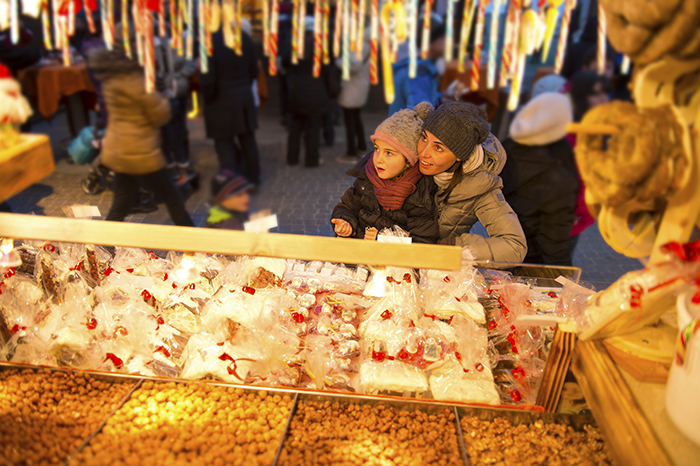 History
The concept of the Christmas market originated in Germany but open-air street markets have existed in Europe since the Middle Ages. Back in the day they were simply referred to as Winter markets and were only open for a day or two to offer local townsfolk the opportunity to stock up on supplies for the winter.
Eventually craftspeople began selling their own toys, woodcarvings and so on until eventually the celebration of a more commercialized Christmas gained popularity. Although there is a lot of dispute over which European city was responsible for making the transition between winter and christmas markets, Dresden seems to be the popular consensus.
Christmas markets also go by Weihnachtsmarkt, Adventmarkt, Christkindlmarkt, and Krippenmarkt.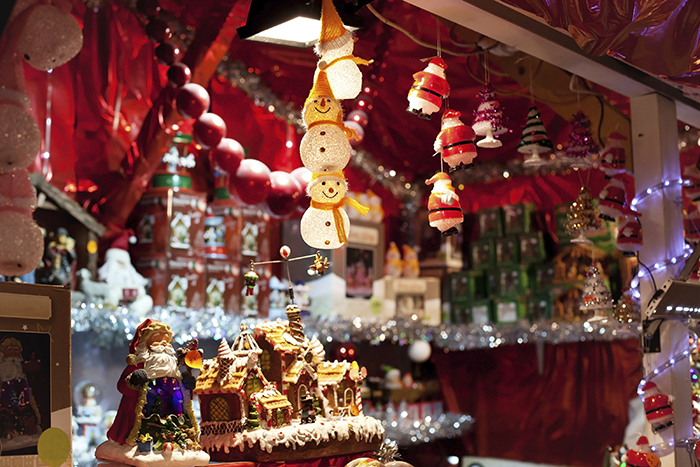 Useful Information
How to Get There
Considering that there are Christmas markets all over Europe, your options for how to get where you're going are nearly endless.
The major European airports to reach some of the best Christmas markets include Manchester International Airport (Manchester, England) Vaclav Havel Prague Airport (Prague, Czech Republic) and Munich Airport in (Munich, Germany).
Upon arrival you'll want to invest in a Eurail pass that offers hassle-free travel across Europe. You can buy different kinds of passes at different price points so read up on which pass is right for you. Prices range from approximately $70 to $360 USD.
Where to Stay
Similar to your options for getting to your Christmas market, where you stay is very dependent on which market(s) you wish to visit. If you choose the market in London, don't worry about being too close to the action since the tube is far reaching and an efficient public transit option to get you anywhere you need to go.
If you're heading to the market in Prague you'll want to stay in the city centre to allow you easy access to the market's festivities.
If you're heading to Manchester's Christmas market, anywhere near the city centre is a good choice for accommodations. Other close by neighbourhoods are Spinningfields and Central Retail District.