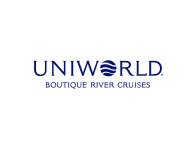 Uniworld Boutique River Cruise Collection
Headquarters in Los Angeles, USA
View all tours
Number of tours

207
Age Range

16-100
Number of reviews

60
Rating

4.9

/5
Response rate

92%
Response time

within 1 day
Written on August 1st, 2022

The accommodations were nice and the crew was exceptional! And though we asked and was never given an answer, I only wish we had known ahead of time that we w…

Read more

Written on April 23rd, 2022

Very nice trip. Your were OK with a few standouts like the vinegar tasting. Wish there had been more lectures and cultures talks. The one about modern German at…

Read more

Emmerich

Castles Along The Rhine (2021) (Basel to Amsterdam, 2021)

Written on September 30th, 2021

It was excellent. Everything okay

Guillermo

Written on March 6th, 2020

Everything was perfect. The guides,very knowledgeable. All tours very good. The hotels excellent Food very good for all different tastes. The

Uniworld Boutique River Cruise Collection commented on this review

Thank you so much for your review, and we're thrilled that you found your experience to be perfect. I hope we have another opportunity to welcome you aboard again soon.

European Holiday Markets (Vienna to Nuremberg, 2019)

Written on January 6th, 2020

We travelled the Danube River from Vienna to Nuremburg on the Holiday Markets cruise visiting lots of interesting and historic towns along the way. The cruise i…

Read more

Uniworld Boutique River Cruise Collection commented on this review

We're happy you had a fantastic time with us! Thanks for your trust, we're thankful for amazing customers like you. We hope to see you again soon!

Brilliant Bordeaux (Bordeaux to Bordeaux, 2019)

Written on November 21st, 2019

Really loved our tour. Only suggestion. There should be entertainment every night. A simple guitarist, a piano player, on those night when nothing major is plan…

Read more

Uniworld Boutique River Cruise Collection commented on this review

We are grateful that you took the time out to leave us a review. Your feedback helps us to improve service for everyone. We look forward to seeing you again soon.

Brilliant Bordeaux (Bordeaux to Bordeaux, 2019)

Written on October 7th, 2019

Fabulous experience. Besides a luxurious foodie experience with very nice wine pairings, a big reason that I chose this cruise was to better understand Bordeau…

Read more

Uniworld Boutique River Cruise Collection commented on this review

We really appreciate you taking the time to share your rating with us. We look forward to seeing you again soon.

Portugal, Spain & the Douro River Valley (Porto to Porto, 2019)

Written on October 4th, 2019

Everything was really quite lovely. Only complaints: There were some problems with temperature controls on the buses, and one night the circuit breaker for our …

Read more

Uniworld Boutique River Cruise Collection commented on this review

Thank you for the review. We're glad to hear that you enjoyed your cruise, but we're sorry there were aspects of it that could be improved. I've shared your comments with our management team for them to review. If you have additional comments about your experience please contact us at customerservice@uniworld.com.

Written on October 4th, 2019

Truly the only way to be immersed in all that Venice has to offer. Walking and exploring some of the beautiful islands within the Venice Lagoon is so very speci…

Read more

Uniworld Boutique River Cruise Collection commented on this review

We are thrilled to have you as part of the Uniworld family! Thank you for sharing your kind words with us. We look forward to serving you again soon!

Written on October 3rd, 2019

The beauty of Venice from the water is remarkable especially when you're seeing it from such a gorgeous ship. The service was impeccable and Uniworld's staff wa…

Read more

Uniworld Boutique River Cruise Collection commented on this review

Thank you for taking the time to share your experience with us. We're grateful for customers like you. We hope to see you again soon!
Uniworld Boutique River Cruise Collection Cruises
Uniworld Boutique River Cruise Collection Destinations
Uniworld Boutique River Cruise Collection Videos
Unsurpassed Luxury
THE DIFFERENCE IS IN THE DETAILS
There's a moment on every Uniworld boutique river cruise when it becomes clear. Maybe it's while luxuriating in the comfort of your exceptionally appointed stateroom or suite. Or when savoring yet another culinary masterpiece prepared by our master chefs. Or while experiencing the jewels of Europe from a perspective only the river can provide. A moment when you realise that this journey is unlike anything you've ever experienced and beyond anything you could have expected.

IN-SUITE BUTLERS
Uniworld butlers go above and beyond to create special moments that our guests remember long after they leave. Service from specialty trained, in-suite butlers will be available to all guests staying in suites onboard our European fleet (except Russia, Portugal and Spain).

CULINARY EXCELLENCE
Enjoy an unrivalled taste of your destinations when dining onboard, you'll be treated to world-class cuisine made from fresh ingredients, locally sourced from the destinations you visit. For those interested in healthier dining options, our Traveling Lite menu features all of the flavor of our traditional menu, but with fewer calories. We also offer a variety of vegetarian and vegan options, prepared just for you. If you have a specific meal preference, just ask. Our chefs will be happy to accommodate.

WELLNESS ONBOARD
Wellness is a universal language, and whichever cruise you choose, you'll have access to our Wellness on the Water programs and amenities. Our "Let's Go" onshore programme features guided walking, hiking, cycling, kayaking and golfing tours, as well as gondola rowing and more. Wherever your journey takes you, there will be many opportunities to get out and go.

INCLUDED EXCURSIONS
Every Uniworld itinerary is infused with amazing included excursions, designed to showcase the authentic culture, sights, activities and cuisine of the places you'll visit. Nothing onboard is cookie-cutter, so your time onshore shouldn't be either. These included excursions feature several options throughout the entire day, so you can adventure onwards exactly how you'd like. The choice is yours:
Health & Safety
We've taken careful measure so you can travel without worry.

As an experienced traveller you are well informed, prepared and mindful. Uniworld approaches every cruise with that same thorough diligence. Stringent security and sanitation protocols onboard our ships are nothing new to us. They not only remain our top priorities but are being escalated as we face the current challenge. As we learn more from Cruise Line International Association (CLIA) and the World Health Organization (WHO) we will look to adopt their health and safety recommendations and continue to update for your added peace of mind.
Health and safety assurance—always a priority for your cruise experience.
Safety and Security Protocols*
All outside doors and access to the interior of the ships are locked when docked. Only registered guests can access the ship using a key card.
All guests and luggage are verified against the manifest at check-in.
Guests have 24/7 access to the front desk.
Key card scanners with facial recognition are utilized at the gangway.
Cameras are present at the entrance of the ship and in public areas, and are monitored by our reception staff.
Trained security staff are posted at the gangway 24 hours a day.
Ships are patrolled by trained staff 24/7.
All deliveries are thoroughly inspected before being brought onboard.
*Note: Security features implemented on Uniworld owned and operated ships only. Security features may differ by itinerary.
Health and Sanitation Protocols**
PLEASE NOTE: While we believe these protocols to be the appropriate steps in protecting the wellbeing of our guests and crew, we will continue to evaluate and make changes if they are deemed to be ineffective or if they negatively impact the wellbeing of our guests and crew. We're actively reviewing additional health and sanitation steps and will add them to these protocols upon approval.
**Note: Health and safety features may vary on ships not owned and operated by Uniworld for certain non-European itineraries. Nonetheless, ships not owned and operated by Uniworld do adhere to high standards for sanitation and safety.
General Measures
All guests must complete a health screening prior to embarkation.
Gloves, face masks and small bottles of hand sanitizer will be readily available for each guest.
All guests and crew are required to sanitize their hands when entering public spaces, when coming back onboard the ship each day, and before each meal.
Housekeeping staff disinfect all public area touch points and hot spots throughout the day, including all handrails and door handles.
Fruits, cookies, chips, nuts, candies or other treats are now served to individual guests by the crew only. These treats are no longer available for self-service.
Disinfected wipes are available throughout the ship, including at coffee stations and in the public toilets.
Any onboard payments are processed using a contactless payment method and credit card machines will be wiped after each pin entry.
All coffee table books, magazines and brochures have been removed from public use. Guests will be able to access these reading materials via our complimentary PressReader app on their mobile devices.
Crew wash their hands frequently when handling guest luggage. Disembarkation luggage is kept separate from embarkation luggage to avoid cross-contamination.


Onboard Dining

All meals are now served by culinary and waitstaff, with no self-service allowed during buffets.
All restaurant dining now has reserved seating, with guests at the same table, with the same people, each day.
To limit the total number of guests in a restaurant at a time, we've introduced two seating times for each meal.
Items that are usually shared, like bread and butter, are now served to each person individually.
All touch points, like chairs and salt and pepper shakers, are immediately disinfected after each seating.


Staterooms & Suites

All staterooms and suites are thoroughly cleaned on a daily basis.
All air-conditioning filters are cleaned and disinfected on each embarkation day before rooming takes place.
Umbrellas are now only available in rooms for individual use, with no shared umbrella stands in public areas.
In-room chocolate candy bowls are replaced at the end/beginning of each cruise.


Excursions

All buses are cleaned and wiped with disinfectant before each use.
Face masks are also available on the buses, in addition to the staterooms.
Vox boxes are sanitized prior to embarkation and after each excursion.


Our Crew

All crew receives professional health and hygiene training (HACCP) by an external consultant before each ship begins its sailing season, including training on how to look for symptoms.
All crew strictly adhere to social distancing requirements.
All crew undergo regular health screenings and are quarantined immediately if symptoms are present.
Hand sanitizer is readably available and mandated for use in all crew areas.
Crew quarters, public and private, are sanitized regularly.
All crew meals are served, with no self-service allowed.
Uniworld Boutique River Cruise Collection Ships
Questions & Answers
Is it possible to book a triple cabin?

Triple bookings are allowed only in some suites onboard the S.S. Catherine and the S.S. Maria Theresa (excluding the Royal Suite). Please contact our cruise specialist for more information.

Do I need to complete a Passenger Information Form?

Due to immigration and security measures worldwide, passenger information must be fully completed and received by Uniworld by the time of final payment. Final documentation will not be processed without receipt of the Passenger Information Form. One completed form is required per guest.

What clothing should I take on the cruise?

It is always best to pack for a range of weather conditions, depending on the season and regions visited. Wearing layers will allow you to easily adjust to temperature changes. Uniworld recommends wearing comfortable, smart-casual clothing both onshore and onboard. As well as sturdy walking shoes, as you will do a significant amount of walking on shore excursions, often over cobblestones or uneven terrain. A sun hat, rain gear, and a coat or wrap for chilly evenings are useful items to have. For dining ashore, concerts, special events onboard, etc., men may want to bring a sports jacket and women a cocktail dress or pantsuit. Neckties are optional. Please note that shorts are not allowed at dinner aboard the ship.

Is a laundry service available onboard?

Generally, most ships have either a self-serve laundrette (with ironing board) or laundry service for an additional fee. Unfortunately no dry cleaning services are available on any ship.

Are dietary requirements catered for?

Uniworld will do their very best to accommodate your dietary needs given the resources available to them. Just inform your cruise specialist in advance if you have specific dietary requests (e.g., low-fat, low-calorie, gluten-free, sugar-free, vegetarian, etc.). Uniworld also have a "Traveling Lite" menu for guests seeking more health-conscious options, as well as light lunches, vegetarian options, and generous buffets that offer something for everyone.

What is the electricity voltage?

Voltage in Europe and aboard the ships is 220v/50Hz with 2-pin "Schuko" outlets. All staterooms also have 110v outlets. If you are bringing electrical appliances from home they may require an adapter and/or converter.

Where will the ship dock?

In many ports, your river ship is able to dock within an easy walking distance of the historic city centre. However, in some circumstances, the ship may need to dock farther away and a motorcoach transfer will be provided when this happens. Unfortunately, docking locations are determined by the local harbour authorities, not Uniworld or the ship's captain which they have to abide by.

How do I book optional excursions once onboard?

Optional excursions can be booked with your Cruise Manager and charged to your onboard account when you are onboard.

Is smoking allowed?

Smoking is not allowed aboard any sightseeing motorcoach and onboard your ship, smoking is allowed only in a designated area of the Sun Deck. Uniworld also asks guests to refrain from smoking on shore excursions/tours, especially since many historical sites and other tourist attractions in Europe are now smoke-free as well.

What happens if a major tourist site on the itinerary is closed?

In these rare situations, Uniworld will typically arrange a city tour or allow extra free time to explore the city's top sites on your own.

Is it possible to extend or customize the river cruise or land extension?

It is possible to book an optional pre or post-cruise land extension on many of the Uniworld itineraries, please contact your cruise specialist for more information.

Could the itinerary change for any reason?

Uniworld will make every effort to follow their itineraries exactly as planned, but they do reserve the right to make any necessary changes to ensure the safety of their guests and ships. Time permitting, Uniworld will let you know of any known changes before you board the ship.

Do we have our own guide on each sightseeing group excursion?

Evey group has its own English-speaking guide. The local experts you will meet are considered the best in the industry, and the complimentary QuietVox audio headsets make it easy to hear every word of their insightful commentary.

What is the onboard entertainment?

Depending on your cruise itinerary, talented local performers (music, dance, traditional arts etc.) may come onboard from time to time to provide after-dinner entertainment for you to enjoy.

Are gratuities included either onboard or onshore?

All gratuities for your ship's staff and crew, as well as your onshore tour guides, are included in your cruise cost. When going ashore on your own, keep in mind that tipping is less expected and more modest in Europe than it is in North America (although equally appreciated).
Contact our Travel Experts
+1 844 311 8331
24/7 Support
Our team of experienced tour specialists have travelled to hundreds of countries around the globe and have decades of first-hand travel experience to share. Contact us now to have all of your tour-related questions answered!