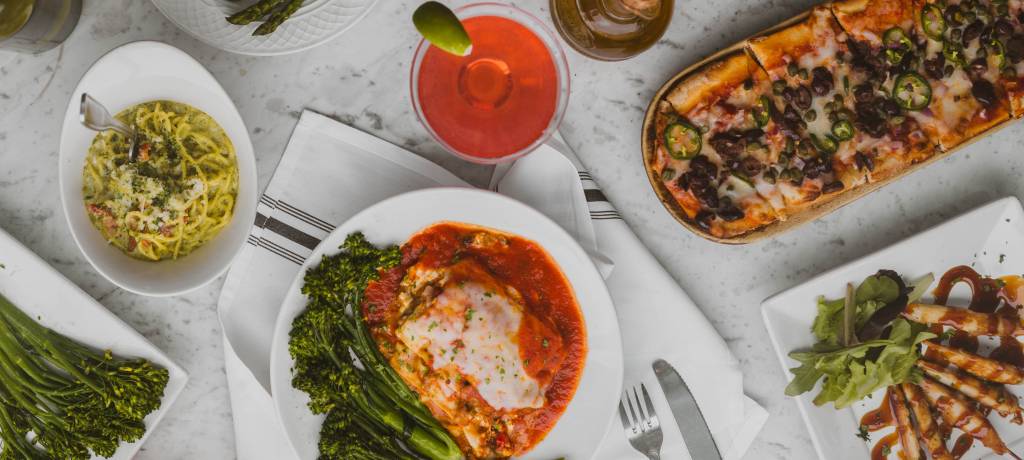 Food & Culinary Tours & Trips
One of the best ways to get to know a new country is by diving headfirst into its culture - and what better way to do that than by digging into a delicious plate of local food? With culinary tour packages, not only will you get to experience everything your destination has to offer, you'll get a unique glimpse of everyday life in places like Japan, Vietnam, and Italy, to name a few!
See all food & culinary tours
Choose your dream food tour destination
A country's food is usually one of the most unique and special things about it, so every destination around the world can be home to an amazing culinary tour destination! North America is famous for barbecue and game meat, Asia's spices and unique flavour combinations can't be missed, and Europe is a food capital of the world. Where is your dream culinary tour destination?
Popular culinary vacation packages
Popular countries for culinary tours
With so much delicious food to be tasted around the world, how do you even begin to choose where you'll visit on your culinary tour? From India to Italy, here are just a few of our favourite destinations for food tours.
What to expect on a food tour
Local products

What's the point of travelling for the food if what you eat isn't the best, freshest, most locally-sourced it can be? On a culinary tour, that much is guaranteed: you'll have the opportunity to learn more about your destination through beautiful local ingredients.

Authentic experience

You may think you're familiar with your destination's cuisine, but until you're eating the food lovingly prepared by locals who've been doing this for their whole lives, you may not truly understand everything that goes into it - and how delicious it can be.

In-depth cuisine

More than just enjoying feasting on the local food, on a culinary tour you'll have the opportunity to gain a new respect for the tradition that goes into making your new favourite dishes, as well as experiencing completely authentic meals - from the food to the atmosphere to the people you enjoy it with.
What activities to try on a culinary tour
Cycling

When you're travelling to a destination famous for its markets, such as Vietnam, exploring the winding roads and busy market stalls by bike is the perfect way to slow things down and relax - and the fact that it burns off some of the food you're eating doesn't hurt, either!

Cooking

We promise: once you return home from your food tour, you're going to find yourself craving your new favourite dishes! Taking a cooking class during your trip is a way to gain respect for the tradition that goes into making your food, and it's a great way to share your travels long after you're home.

Living locally

Culinary tours allow you to fully immerse yourself in the culture of your destination, so while you're there, make sure you do everything you can to live like a local. Skip the chains and tourist hot-spots, and visit local favourites instead! Not only will you have a great time, you'll be supporting the people who call your destination home.
Tours for every type of traveller
Choose your preferred tour duration
FAQ
What food can I expect?

While the exact food will vary from tour to tour, a food tour promises travellers a deep dive into their destination's local cuisine. Come prepared to try new things, eat authentic food that you may be unfamiliar with, and, overall, to eat like a local! Food tours provide a unique experience, ensuring that each traveller comes out of their trip with a new understanding of their destination.

I have dietary restrictions, can I still join the tour?

Of course! You should always check with your tour operator before you book to make sure any dietary restrictions can be met, but, generally speaking, vegetarian travellers should be fine on any food tour, while there are other tours that are specifically tailored for vegan and gluten-free travellers. Research your tour operator before booking to make sure your dietary needs can be met on your food tour!

I have food allergies, will the tour be safe for me?

Travellers with allergies should always make sure to inform their tour operator, as well as their tour leader, of any allergies. Make sure to always travel with necessary medication, and to have a plan in case of emergency - if the worst happens, your travel companions and tour leader should know what to do.

How big is the tour group?

The size of tour group varies depending on the tour. Some groups will be up to 20-30 people, while others are much smaller, including private tours. If you have an ideal group size in mind, check with your tour operator in advance to determine their average group size.
Contact our Travel Experts
+1 844 311 3006
24/7 Support
Our team of experienced tour specialists have travelled to hundreds of countries around the globe and have decades of first-hand travel experience to share. Contact us now to have all of your tour-related questions answered!
Popular food & culinary tour operators
A TRAVEL MAGAZINE BY TOURRADAR