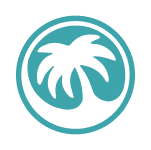 Number of tours

9
Age Range

18-39
Number of reviews

165
Rating

5.0

/5
Response rate

100%
Response time

12 hours
Written on June 7th, 2022

First time doing a group tour and it was one of the best experiences of my life

Written on May 23rd, 2022

What an adventure. The tour leaders know their stuff and the rest of the travelers were just awesome to be around.

Written on April 18th, 2022

When I say FEEL FREE you say TRAVEL Insane insane experience loved every single second! Had the best communication from the feel free team ever since I follo…

Read more

Mhairi

Written on April 17th, 2022

Cannot say enough good things about the Sri Lanka tour! A fantastically well balanced mix of activities on an itinerary which never felt too much over the 12 da…

Read more

Written on April 17th, 2022

I would 100% recommend feel free travel, I had very high expectations and it definitely met them. They plan the complete holiday while your there travelling so …

Read more

Written on March 29th, 2022

Absolutely amazing! ? In like "normal times" I probably would have traveled Sri Lanka all by myself as a solo traveler. However, due to the pandemic, I was c…

Read more

Undoubtedly one of the best trips I have booked! Having yet to experience Asia or travel as part of a group tour, I was slightly apprehensive about what to expe…

Read more

Just got back from Sri Lanka and this was my first time ever travelling with a tour company and if you're thinking about I would highly recommend choosing FeelF…

Read more

This was the second time I travelled with FFT. As you can imagine, my expectations were very high after having the most amazing time in Thailand in 2019. Needle…

Read more

I can't rave enough about my trip in Sri Lanka. Feel Free Travel does an excellent job of communication before the trip to make sure you get set up with visas, …

Read more
Feel Free Travel Destinations
Feel Free Travel Videos
Questions & Answers
Do all trips include accommodation?

Yes, all of the trips offered by Feel Free Travel are fully inclusive of all accommodation. See the individual tour pages for trip inclusions for a breakdown of accommodation styles.

Are flights included in the price of the tours?

Flights specified on the trip inclusions are included within the price but flights to and from the Start/End destinations are not included and are your own responsbility.

Are there any cancellation fees?

Cancellation fees are based on the period of notice requested for cancellation which can vary. Please contact our team of Travel Experts for more information and to see what options are available for you.

Is it possible to change departures dates for a confirmed booking?

It should be possible to change the departure date but it will depend on the availability of the departure date you would like to change to and an amendment fee may apply.

Do we get any free time during the trip?

Feel Free Travel try to get the perfect balance of amazing activities yet keeping enough chill time so that you can relax, explore the local area, do some shopping or treat yourself to a massage.

Are all the activities included?

Yes!! We promise you, all of our activities listed on each of Feel Free Travels trips are included. From an elephant sanctuary visit in Thailand to a surfing lesson in Sri Lanka to a traditional Thai massage, its all included and the only money your going to spend is on a few meals, drinks and any shopping you want to do.

Do most people travel solo or with friends?

On all of the tours generally, you will find there is a great mix of travellers either travelling solo or with a few of their friends/family member. However one of the best things about travelling on a tour as it really doesn't matter who you are travelling with as everyone will become one big family once the tour has started. You are also able to make that bond happen even earlier as Feel Free Travel create groups on their Facebook page closer to the time of the start date, so you can connect with others on the same trip before it even starts!

What is the typical age range of your tours?

Generally, the travellers on the tours are between 18-39 years of age but the trips are not limited to any specific age. As long as you like to have fun and are young at heart you will have a fantastic time.
Contact our Travel Experts
+1 844 311 8331
24/7 Support
Our team of experienced tour specialists have travelled to hundreds of countries around the globe and have decades of first-hand travel experience to share. Contact us now to have all of your tour-related questions answered!