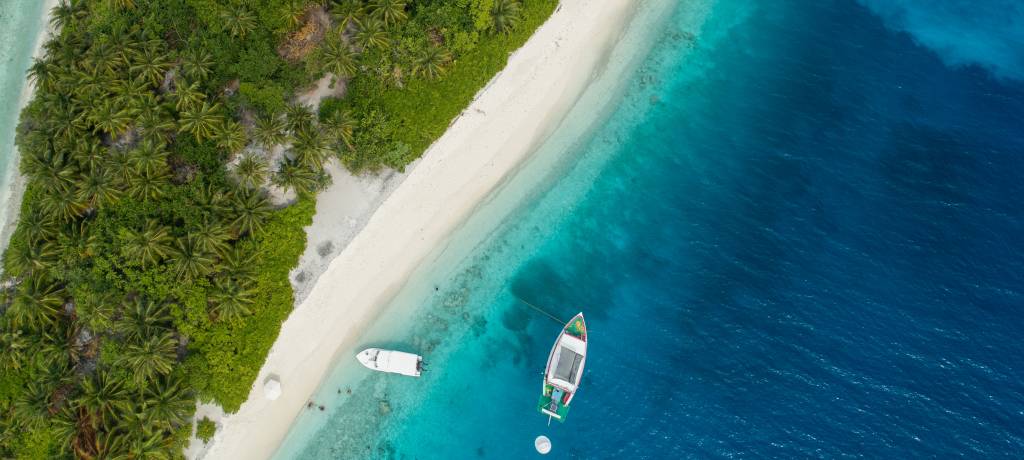 Sailing Holidays & Trips
Sailing trips come in all shapes, sizes, and styles, but one thing they all have in common? Each day onboard is a blissful mix of sunshine and sea breeze, alluring ports of call, and water as far as the eye can see. No matter which destination you choose — Croatia or Greece, Vietnam or the Galapagos Islands — a sailing adventure will be one of the best vacations of your life.



See all sailing tours
Where do you want to go on your sailing holiday?
Want to sail the Mediterranean on a state-of-the-art yacht? Or take an action-packed excursion around Latin America? Click on the destinations below to explore our diverse array of sailing tours and vacations.
Popular sailing vacation packages
Popular countries for sailing trips
Need some inspiration for your next vacation? From Greece to Croatia, Thailand to Montenegro, discover a range of tours in some of the top sailing destinations below.
All destinations for sailing tours
Types of sailing boats
Yacht

Modern, comfortable, and equipped with a range of top-notch amenities — including fully-equipped cabins and sun decks — yachts offer an excellent sailing experience no matter your destination. If you're booking a sailing trip in the Mediterranean, it's likely you'll be sailing on a yacht.

Catamaran

Designed with ample space, elegant interiors, and high stability, catamarans ensure a safe and comfortable sailing experience. These types of vessels are typical for sailing trips in Asia and the Caribbean.
Tours for every type of traveller
Choose your preferred tour duration
FAQ
Do I need any sailing experience?

If you're joining a tour, no sailing experience is necessary! You can simply sit back, relax, and let the crew do all the work.

Do I have to help on the boat?

Sailing tour providers are fully equipped with a highly skilled crew, so there's no need to help out on the boat — unless you want to fine-tune your sailing skills, of course!

What are the cabins like?

This depends on the type of ship you'll be on, but it's likely that your cabin will be small. Typically, couples get their own room, while solo travellers will have to share a cabin or pay a single supplement fee. Most cabins are equipped with ensuite bathrooms, but some vessels may have shared facilities.

How big is the group?

Group sizes will depend on the tour and the company you choose. For the most part, groups tend to be on the small side (typically between 8 and 14 people on average).

How much time is spent off the boat?

Typically, you'll spend roughly half of your trip on the boat and the other half on land — but it depends on the tour and your destination. Most sailing trips include excursions to various ports, along with a range of land-based activities.

How much luggage can I take?

Space is limited on sailing vessels, so it's always best to pack lightly. Backpacks and soft-sided luggage are recommended as it's difficult to fit hard luggage into closets and cabinets.
Contact our Travel Experts
+1 844 311 3006
24/7 Support
Our team of experienced tour specialists have travelled to hundreds of countries around the globe and have decades of first-hand travel experience to share. Contact us now to have all of your tour-related questions answered!
Popular tour operators for sailing trips
A TRAVEL MAGAZINE BY TOURRADAR