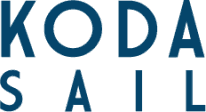 Number of tours

7
Age Range

20-40
Number of reviews

621
Rating

4.9

/5
Response rate

96%
Response time

12 hours
Written on September 29th, 2022

Amazing tour, couldn't rate it highly enough. I was a solo female traveller and had a fabulous time. Lucas is awesome and really is a fabulous tour guide, I'm s…

Read more

Koda Sail commented on this review

Thanks for the great review Laura! So happy to hear you enjoyed your time on tour with Lucas and the Koda Crew. We look forward to seeing you on a tour with us again soon :)

Written on September 23rd, 2022

Best way to see Croatia! I would highly recommend, especially for any "young professional" haha

Koda Sail commented on this review

Thanks for the great review Rashmika! Loved having you on board and we look forward to having you join us "Young Professionals" again on another tour soon :)

Written on September 13th, 2022

I highly recommend this tour. It was a great time and the best way to meet other travelers from all over the world. All the various excursions and activities wa…

Read more

Koda Sail commented on this review

Thanks for the great review Erik. We look forward to seeing you on another tour with us soon

Written on September 10th, 2022

This trip was amazing and I would highly recommend it to anyone considering it. Lucas our tour rep was amazing. So knowledgeable and such a great guy. The crew …

Read more

Koda Sail commented on this review

Thanks for the great review Stephanie. Great to hear you enjoyed your time on tour with Lucas and the Koda Crew :)

Written on September 10th, 2022

Great accommodations, crew, pace of trip, excursions & Croatia is amazing!

Koda Sail commented on this review

Thanks for the review Jen! So happy to hear you loved your time in Croatia with us :)

Written on September 7th, 2022

had the most amazing time with kodasail! croatia is one of the most beautiful und definitely underrated countrys in europe. when i made the decision to do a sai…

Read more

Koda Sail commented on this review

Josephine!! Thanks for the great review, and being a part of our Summer this year. You were a joy to have on tour with your contagious energy, and can't wait to host you on one of our tours again soon :)

Written on September 4th, 2022

Myself and my partner loved this tour. The atmosphere was welcoming and there were plenty of solo travellers. The boat rooms were spacious with a great sundeck …

Read more

Koda Sail commented on this review

Thanks for your review Michaela :) So happy to hear you enjoyed your time on tour with Lucas and the Koda Sail crew. We hope to see you on another tour with us in the near future.

Written on September 3rd, 2022

Absolutely go for it! You will be with an incredible group of people who will become close friends in no time! Travellers come solo, with friends or in couples …

Read more

Koda Sail commented on this review

Thanks for the great review Sarah, it's very much appreciated :) We love Lucas and think he's awesome too!

Written on September 3rd, 2022

Good itinerary, good group size, nice boat

Koda Sail commented on this review

Thanks for the review Nadia :)

Written on September 3rd, 2022

Amazing experience. Would do again x100.

Koda Sail commented on this review

Abigail!! thanks for coming on our tour this Summer and looking forward to having your big smile join us x100! :)
Koda Sail Videos
Questions & Answers
What are the boats like?

Our A+ Category boats are newly built, with spacious air-conditioned cabins and private en-suites, so there's no sharing between 8 cabins like the lesser class boats of the competition. Enjoy the large sun deck and dining area. There's plenty of room to take in the sun, relax on deck or chill by the bar. Get on board today!

Are there power sockets on the boat?

Yes. They are European sockets (2 hole prongs), so you will need to bring an international conversion adapter to use your electronics.

How many hours a day will we be cruising?

Not including our daily swim stops, we cruise the seas for approx 3-4hrs each day.

Where do we dock?

We dock in the main port, close to all the action. A short walk in with your Koda Sail Rep to get an orientation tour of the city when we dock will get you familiar with all that you need to know for your time on the land. We are quite often docked up next to some super yachts so it's a good chance to do some celeb spotting when in port.

What happens if I get seasick or we get bad weather?

Very rarely does anyone get seasick on these tours, as we do not encounter many rough seas. If the seas are too rough on any given day, our Captain plans out an alternate route to avoid them. If you do usually get seasick, we recommend you get yourself some seasick or ginger tablets before you get on board. We also recommend purchasing a set of those seasick pressure point wrist-bands if you're really concerned.

What if I cant swim very well?

Life jackets are available on all our boats and there will be plenty of other activities to keep you busy. Or, if you prefer, you can stick to lounging around, soaking up the rays on deck!

Can you cater to dietary requirements on board?

Having our very own personal chef means we can cater to special dietary requirements.

Are there extra excursions on offer?

Yes, for those that want to get even more out of your week on the seas, we have some fun optional local excursions on offer. Ranging from white water rafting to a leisurely bike ride around the National park. The costs for these are not included in your tour cost & are payable to your Koda Sail Rep during the tour.

How much free time will I get on my tour?

How much free time is up to you, it's your vacation! If you want things to do, then your Koda Sail rep is there offer insights to the towns we visit, organize your land excursions or nights out with the group. There are plenty of opportunities each day for you to swim in the sea or chill on the sun deck. In the evenings you have the option to join your new friends out on the land or have the night to yourself for a quiet night in. Whatever you want to get out of your vacation, we are here to help make it happen.

How many passengers are on the boat?

On average there are generally between 20-30 passengers per tour group

I am traveling solo, who will I be sharing a room with?

Our prices are based on two people sharing a twin cabin, so if you're traveling solo, we'll randomly pair you with a like-minded traveler

What is the average age of passengers?

The average age bracket of our travelers is 24-33ish. No matter if you're outside of that bracket, as most of our travelers are all like-minded and are here for the same reason, to relax, unwind and enjoy local experiences with new friends

What time does the tour start/finish?

You can check-in on the boat on Saturday morning at the Split port between 1030am and 1200pm. The Port is located only a short 5min walk from the city square. Once everyone is on board, we set sail for our first swim stop for the week. The tour ends the following Saturday in Split at 930am on, after our final breakfast together.
Contact our Travel Experts
+1 844 311 8331
24/7 Support
Our team of experienced tour specialists have travelled to hundreds of countries around the globe and have decades of first-hand travel experience to share. Contact us now to have all of your tour-related questions answered!