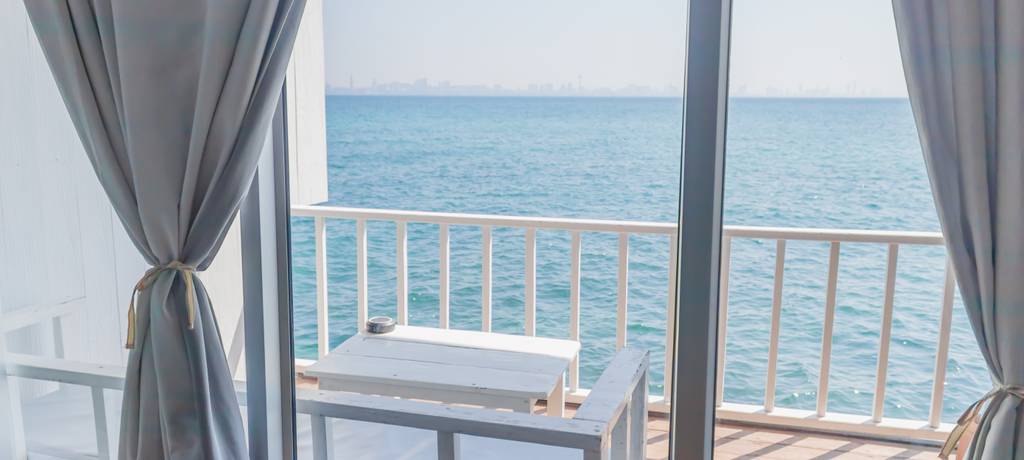 Luxury River Cruises
Discover the world from a new perspective. River cruises know how to effortlessly deliver you to the heart of a destination, all while treating you to a life of the finer things. Learn more about our selection of luxury river cruises. 
View Luxury Cruises
Best Luxury River Cruise Packages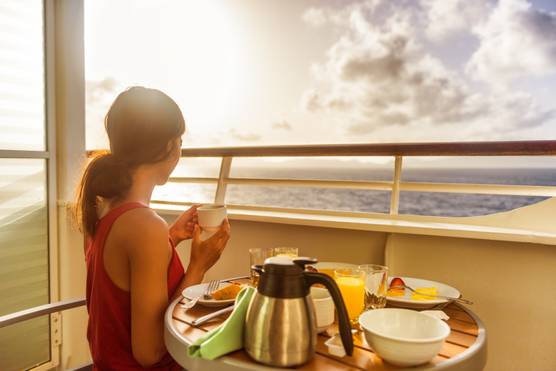 Treat yourself to an all-inclusive cruise

When you choose to go luxury, the differences are as extraordinary as they are endless. Imagine a holiday without the crowds and clutter that comes with more commercial cruise experiences. Instead, you'll begin your trip with a warm welcome on board an intimately sized ship that celebrates the individual traveller!

You will have your choice of exceptional amenities designed to envelop you into a life of luxury you deserve. From comfortable rooms decorated by interior design experts to five-star meals that celebrate your destination's finest ingredients, flowing rivers know no bounds and, on your next luxury river cruise, neither will you. 
Popular Luxury River Cruise Lines
Want to review and compare the world's top river cruising providers? The following luxury river cruise operators have over 90 reviews from past travellers. Top-rated cruise lines boast an average 4.9-star rating based on 50+ reviews. 
Best Destinations for Luxury Cruising
Top Regions for Luxury River Cruise Itineraries
Want more options? Browse through our extensive selection of luxury river cruise packages from all over the world. Choose the region that speaks the most to you. 
What to Expect On a Luxury River Cruise
Enchanting ship

River cruise ships are elegant and welcoming and tend to have an interesting design. They come with an entire array of luxury facilities and amenities. Many include a wellness area, complimentary WiFi, gyms, several dining venues and a spacious sun deck where you can relax. 

Luxurious accommodations

Luxury river cruise ships don't hold back when it comes to creating spacious accommodation. Some ships even include butler service, along with other special touches like a pillow and duvet menu. You can also indulge around the clock, as many ships also offer 24-hour in-suite dining!

Michelin-inspired cuisine

The phrase dinner with a view comes to life in a different way on board a luxury river cruise. Your delicious meals will be made with fresh ingredients by expert chefs. Vessels offer ample space, so guests can enjoy dinner at their leisure with a crew that is trained to a high industry standard.

Signature experiences

One of the hallmarks of a luxury river cruise is the variety of curated excursions and special events. These signature experiences can range from musical concerts and tours of vineyards to privileged access to historical landmarks. Your voyage will be full of highlights. 

Impeccable service

You'll feel pampered from head to toe on a luxury cruise ship. Along with total comfort, you can also expect plenty of attention from the crew, a personalised experience, and lots of other thoughtful touches to make your trip feel special from the moment you step foot on deck. 

All inclusive

If you want a carefree and effortless journey where everything is taken care of for you, from airport transfers and gratuities to local excursions and entertainment, then you need to experience a luxury river cruise. All you need to do is sit back and enjoy. 
Tips for Planning a Luxury Cruise
What are the best places for a luxury river cruise?

A lot of people opt for Europe as a destination for luxury river cruising, and this magical continent does lend itself to this style of travel. However, if you want to explore a little further, it's worth considering the Mekong and Irrawaddy rivers in Asia and Chobe River in Africa as a new destination for river cruising. 

What are some of the most luxurious river cruise ships?

Uniworld's Boutique River Cruise Collection – known for its boutique-hotel-like aesthetic – pairs some of the most luxurious amenities with custom itineraries. Their newest ship for 2020, the Mekong Jewel, will be one of the most luxurious cruise ships in the world. Aqua Expeditions is another option. Their luxury ships sail the Peruvian Amazon, Mekong River and East Indonesia offering something different to traditional European cruises. 

What are the best luxury river cruise lines?

The top three river cruise operators in the world are Uniworld, Scenic and APT. APT is famous for offering a modern river cruise experience with elegant interiors, while Uniworld has an excellent rating from TourRadar customers and focuses on a bespoke experience. Scenic likes to dive deep with the discovery element. Any package from these operators could be considered as one of the best luxury river cruises.

What is the best time for a luxury river cruise?

Luxury river cruises are perfect for year-round travel! Of course – based on climate – you may have to consider the destination, but generally speaking, there's no right or wrong time for this travel style. You may want to think about the low and high season when booking your trip, Europe, for example, tends to get busy during the summer. 
Book your luxury cruise today!
+1 844 311 8331
24/7 Support
Our team of experienced Cruise Consultants have travelled to hundreds of countries around the globe and have decades of first-hand travel experience to share. Contact us now to have all of your tour-related questions answered!
RIVER CRUISE TRAVEL INSPIRATION BY TOURRADAR