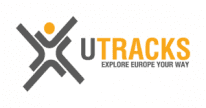 Number of tours

394
Age Range

2-99
Number of reviews

144
Rating

4.4

/5
Response rate

96%
Response time

within 2 days
Written on May 23rd, 2022

The actual route we took on our bikes was underwhelming in scenery. The accommodations & food was good.

Anonymous

Written on April 25th, 2022

A most enjoyable tour in a beautiful part of Portugal. Good accommodation throughout with friendly and welcoming hosts. The walks were wonderful with stunning s…

Read more

Kathleen

Tulip Tour Bike & Barge - Comfort

Written on April 19th, 2022

It's not a novice bike tour without an ebike. But the guides were terrific.

Written on March 28th, 2022

Unfortunately, the weather in the Troodos Mountains was significantly worse than usual ,which meant that some of the walks had to be changed The accommodati…

Read more

UTracks commented on this review

Peter, many thanks for your feedback, we appreciate the time you have taken to provide your comments. We will pass on your thanks to Philios and also your feedback regarding the accommodation in Pedoulas. It is unfortunate that the weather wasn't kinder but we are glad that you enjoyed your walking holiday overall. Kind regards, the Team at UTracks

Written on October 22nd, 2021

Fantastic trip.Fabulous , unspoilt area. Not sure if I should rant about it, because then more Brits will spoil it . Anyone who likes unspoilt ,beautiful c…

Read more

UTracks commented on this review

Thanks for your great review Peter. And yes agree its tempting to keep this special part of the world a secret. The team at UTracks

Written on October 18th, 2021

Walking the Camino to Santiago de Compostela is an amazing experience. This self guided tour was a wonderful way to do it. The stops were well spaced out and …

Read more

UTracks commented on this review

Thank you for taking the time to provide this excellent review Ellen, We will certainly check the hotel in Padron in light of your comments. We look forward to welcoming you on another UTracks holiday soon. The team at UTracks

Roland

Written on October 12th, 2021

Mein Jakobsweg von Coimbra nach Porto war hervorragend organisiert. Es hat alles wunderbar geklappt!

UTracks commented on this review

Danke vom Team von UTracks Thanks Roland for your feedback, the UTracks Team

Written on September 24th, 2021

My tour was great, nothing to do with utracks. Utracks was very poor getting information from. Unreturned e mails, never received notice for my final installmen…

Read more

Kay

Written on September 23rd, 2021

Transporting of luggage was great. Hotels nice especially the cro/magnum. Maps/route not that great" turn left at the new homes" who can tell a new home?? How a…

Read more

UTracks commented on this review

Thank you so much for posting your review of the Dordogne trip Kay. We are sorry you found the navigating difficult. Our travellers have always been very happy with this aspect of this trip and have also used the GPS tracks to assist. We are shortly to launch our app which will provide further navigational assistance. Thanks again for travelling with us. The team at UTracks

Written on September 6th, 2021

Everybody on board were working very very hard. The boat was grossly understaffed. Just about all staff new on the boat. ALL Tried their hardest. No special f…

Read more

UTracks commented on this review

Thank you so much for your review. We were so pleased that you enjoyed the trip. Your trip was the first of the season and there was some hiccups regarding the staff levels which were quickly rectified. We appreciate that the staff were extra hard working to ensure that the effect on our travellers was minimal. We do cater for dietary requirements but did not receive any information with your booking regarding this. Please do dm us on this point. Thanks again for posting your review. The team at UTracks
UTracks Videos
Health & Safety Guidelines
Your Well Being is our Priority

Whilst the impacts of the Coronavirus pandemic on our passenger's travel plans, our hard-working staff and our ground operators in Europe has been devastating, we are now looking forward with optimism to a brighter 2021. From July, we have travellers cycling and walking in Europe with borders opening up and safety plans in place. 
The ongoing safety of our travellers is our top priority. Our style of travel is naturally already adhering to social distancing guidelines. However, our travellers will be interested in the policies adopted by our accommodation providers, boat operators and the government policies regarding public transport and social distancing. Individual countries, in conjunction with health authorities, have set policies based on ensuring the safety of travellers. Our partners will be strictly adhering to these policies and in many instances going beyond to provide hygienic and safe environments for our travellers. 
Examples of what our travellers may expect when joining a cycling or walking holiday in the coming months (subject to change without notice depending on current health advice).
On joining a boat based or group guided holiday you will be required to complete a health declaration form. If you are exhibiting any symptoms of COVID-19 you will be unable to join the tour. Guides, crew and/or hotel staff will usually be required to complete a health declaration and questioned daily about their health.
When boarding or checking in at hotels:
- You may be allocated a fixed time for embarkation or check-in to avoid queues.
- Your luggage which is handled by third parties will be disinfected (handles).
- Room keys / key cards will be disinfected before being handed over.
- Markers will be provided at reception to ensure social distancing.
- Temperature checks may occur on boarding / check-in. Crew/staff will be temperature checked daily and questioned regarding their ongoing health. 
General hygiene in the hotel / on board the boat:
- Where it is not possible to maintain a 1.5 metre distance between people, we ask that you wear a mask. Many boat operators will require you and the crew to wear a mask in common areas except when seated for dining. 
- Hand sanitizer stations will be set up throughout the hotel and on board boats. You will be encouraged to regularly handwash / sanitise throughout your stay. 
- High touch areas will be cleaned / disinfected regularly through the day with a log kept. 
- Rooms / cabins will be thoroughly sanitised between guests. For longer stays when staff/crew enter your cabin / room, they will wear a mask and take all precautions to maintain strict hygiene practices including disposal of cleaning wipes and gloves after each room / cabin has been cleaned, hand sanitizing between cleans etc. to avoid cross contamination.
- On our alpine walks when staying in mountain refuges/ gites, you will now need to bring a light weight sleeping bag and pillow. Pillows and blankets will no longer be provided by the hosts.
- In refuge dormitory rooms, only members of the same group will be accommodated in each room.
- Standing areas in bars will not be available. 
- Drinks and snacks will be individual and not shared.
- Whilst live music may be provided with appropriate social distancing in place, dancing will not be allowed. Board games, magazines and library facilities will not be available.
Meals:
- These will be served to you and not provided as a buffet (including breakfast).
- Only travellers sharing the same room or cabin and household will be permitted to sit together during mealtimes, except for our small group guided trips where members of the travelling group will be seated together. 
- Two sittings may be required in the dining room in order to ensure social distancing is maintained. 
- There will be no shared items such as table spices or butter pots.
Bike Handovers
- All bikes will be provided with disinfected seats and handles.
- Staff handing over bikes will wear face masks and gloves.
Public Transport
- Many countries are requiring people to wear facemasks on public transport and in shops. For the most current information, please refer to the individual countries' health advices.
- As capacity may be limited on buses and trains you will need to allow plenty of time to travel to your destination. 
- Bookings are required on longer journeys (outside urban areas).
Visiting Tourist Sites
- Most tourist sites will require advance purchase tickets for a set date and time.
- As numbers are limited it is advisable to book well in advance.
Eating Out
- Bookings will be required for many restaurants.
- You may need to supply contact details to restaurants and some bars and shops on entering.
- Seating will be limited in order to comply with local social distancing guidelines. Seating in some restaurants may only be available outside.
Conclusion
The above information represents examples of what procedures are likely to be in place for your trip whilst the virus remains. These will be dependent on the country and region of travel, local health authority advice and current conditions and may be adapted and changed over the months depending on these factors. 
As a traveller, we recommend you also take your own precautions at this time including using a face mask when social distancing is difficult, regular handwashing of at least 30 seconds, avoiding touching your face and ensuring that you respect social distancing requirements. Such precautions are likely familiar already if you are out and about in your neighbourhood, visiting shopping centres and/or taking public transport.
We appreciate that some of these new procedures may seem overwhelming, however it is important to remember that for the majority of the time, as you are walking or cycling during the day, the pleasures of active travel and exploring will not be compromised. There may also be some silver linings including reduced crowding of tourist sites and genuine warmth from locals happy to see travellers returning. 
Contact our Travel Experts
+1 844 311 8331
24/7 Support
Our team of experienced tour specialists have travelled to hundreds of countries around the globe and have decades of first-hand travel experience to share. Contact us now to have all of your tour-related questions answered!