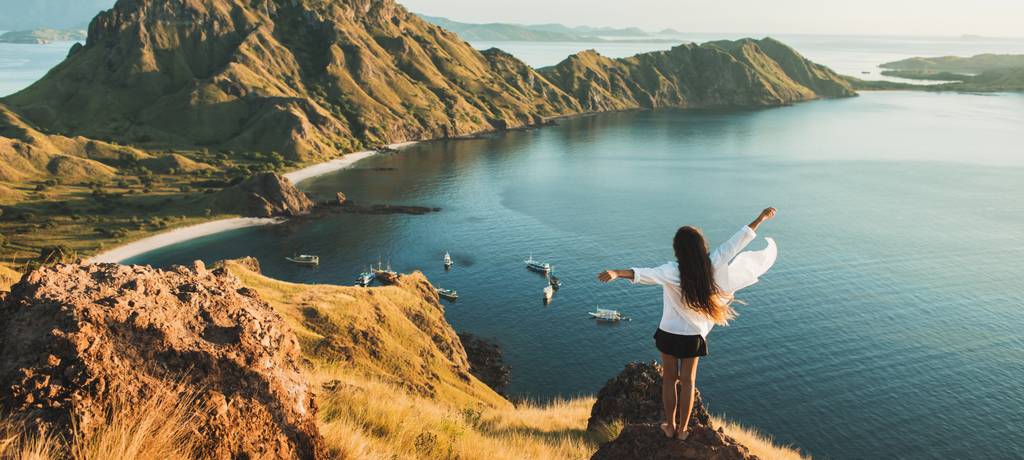 Backpacking Travel Agencies
Searching for a tour operator that specialises in backpacking trips? You've come to the right place! We've rounded up a convenient list below so you can start planning your dream holiday, whether it involves travelling across India or hiking and camping in Europe.
See Backpacking Tours
Our friends on social media rate us
4.4
4.6
Backpacking Groups & Operators
Looking for tour operators that specialise in backpacking trips in destinations like Europe, India, and beyond? We're proud to offer an incredible selection of tour operators who have designed trips that cater specifically to the interests of backpackers. Begin your search below:
Backpacking Groups in India
Flying solo and trying to find travel companions for a backpacking trip to India? The easiest way to make fast friends is to join a group tour! The companies below offer a range of itineraries around India for every taste and budget, so all you have to do is find the one that suits you best and get ready to experience this colourful and wonderfully chaotic country with a group of like-minded travellers.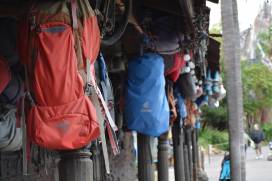 Backpacking Tours in India
Below you'll find a short selection of our favourites tours for backpackers exploring India. These particular backpacking tours will take you to some of the country's top cities, where you'll find yourself treated to one-of-a-kind cultural sights, and natural wonders. All you have to do is pack your bags and enjoy the ride.
 
India's Golden Triangle – 8 days
Covering three of the country's most iconic destinations, this itinerary is the perfect introduction to India.
 
Indian Getaway - 11 days
Start in Delhi and then head to Varanasi — one of India's holiest cities — before making your way to Agra and Jaipur. 
 
Eternal India – 12 days
Offering a mix of frenetic cities, wildlife-filled national parks, and tropical beaches, this diverse itinerary starts in Delhi and ends in Goa.
 
Discover our full range of India backpacking trips available on TourRadar.
 
Backpacking Groups in Europe
Backpacking in Europe is a transformative experience many travellers elect to enjoy at some point in their lives. Why? It's affordable, exciting and the diversity of sights and experiences to be enjoyed is nothing short of expansive. But if you're intimidated by the idea of travelling on your own through an incredibly diverse cultural landscape, you're not alone. Join a tour and go backpacking with a group of like-minded people while still crossing everything essential off your own bucket list. 
European Backpacking Trips for College Students
Offering the perfect balance of sightseeing, cultural immersion, and plenty of bucket-list-worthy adventures, these affordable backpacking tours were made for college students.
 
European Magic – 10 days
If your dream Eurotrip includes London, Amsterdam, Venice, and Paris, you'll love this itinerary.
 
Greek Island Hopping – 13 days
On this sailing tour, you'll spend your days sunbathing and exploring postcard-perfect villages, and your nights getting to know Greece's best nightlife hotspots. 
 
Winter Getaway – 20 days
Encompassing must-see cities like Paris and Rome, along with swoon-worthy destinations like the French Riviera and the Austrian Alps, this itinerary has something for everyone.
 
Compare our full range of European backpacking trips for college students available on TourRadar.
Pro Tip: Create a backpackers' WhatsApp group!
While there aren't any general WhatsApp groups for backpackers, there are several Facebook groups dedicated to specific destinations and the topic of backpacking. Consider joining a few groups if you're planning a backpacking holiday; they act as a great resource for sharing travel tips, asking questions, and connecting with other travellers.

Once you join your tour consider exchanging phone numbers with your guide and group to stay in touch during all the free moments you'll have for independent exploring. With a WhatsApp group, you'll never be out of touch should you need help or get lost.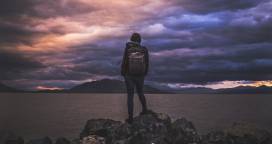 Phrases You Need to Know
Hiker legs

The state a hiker's legs reach after a few weeks on trail

Nero

A day in which a hiker goes nearly zero miles

Trail name

A pseudonym that a hiker takes on as his or her trail identity

Trail angel

Someone who helps hikers out in any way

Base weight

The weight of the gear a hiker is carrying
Book your Backpacking trip today!
+1 844 311 8331
24/7 Support
Our team of experienced Travel Experts have travelled to hundreds of countries around the globe and have decades of first-hand travel experience to share. Contact us now to have all of your tour-related questions answered!
BACKPACKING TRAVEL INSPIRATION BY TOURRADAR