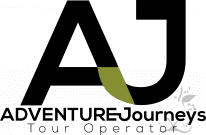 Number of tours

20
Age Range

8-89
Number of reviews

45
Rating

4.7

/5
Response rate

100%
Response time

6 hours
Written on March 25th, 2020

The tour was cancelled once we got there as all foreigners were told to leave the country within 24 hours.

anthony

Written on January 28th, 2020

great sites, great guide, loved the jungle, the mountains, great variety of accommodation.

Adventure Journeys commented on this review

Thanks for your comment!

Written on January 27th, 2020

Could not have asked for a better experience. Accommodations were first rate. Our guide was friendly and very informative about the history and culture of Ecuad…

Read more

Adventure Journeys commented on this review

Thanks a lot for your feedback! We are always trying to give our best.

Riad

Written on January 16th, 2020

A great tour with a fair amount of trekking (beware the altitude!) but enormously rewarding! The included accommodation and meals were all top notch so overall …

Read more

Adventure Journeys commented on this review

Thank you for your comment, Riad! It was our pleasure to welcome you in our beautiful country.

Martha

Written on January 9th, 2020

it was exactly as advertised. Guide was helpful and cuourteous. sports were as described. for my tasete a bit too long on the bus.

Adventure Journeys commented on this review

Thanks for your feedback! Possibly the road time is a little long, however it is worth it to be able to know the wonders that Ecuador offers.

Written on December 5th, 2019

Really enjoyed learning about the history and culture of Ecuador. And the geography is fantastic.

Adventure Journeys commented on this review

Thanks James for your comment. Ecuador is such a richness country, full of beauty in all the imaginable ways. You will always be welcomed in case that you decide to come back.

Written on October 23rd, 2019

Excellent tour. Daniel, and Jose our driver, helped us through all the troubles around Quito. We always felt safe and well cared for. Thank you

Adventure Journeys commented on this review

Thank you Kim, for trust in us. Our mission will always be to ensure your safety in every step and show you the Ecuador´s wonders.

Written on October 17th, 2019

An excellent trip with a very knowledgeable guide who spoke clearly and engagingly about the geography, history and the fauna if this beautiful landscape

Adventure Journeys commented on this review

Thanks for your comment Rosalind and thanks for giving us the opportunity to show you the wonders of Galapagos Islands, it was our pleasure.

Written on September 30th, 2019

This is a wonderful tour, covering so many highlights. The hotels were amazing, the food covered by the company very good, and our driver was not only an amazi…

Read more

Adventure Journeys commented on this review

Thanks for your review Gillian. We are so pleased to welcome you to Ecuador. It will be great that you come back, we will happy to serve you again.

Written on September 2nd, 2019

The office support was poor but tour guide excellent. Wonderful itinerary, jam packed, interesting, lodgings included many superior and historic haciendas, in…

Read more

Adventure Journeys commented on this review

Thanks Deborah for your feedback. Sorry for the inconveniences you had but your comments helps us to improve. We hope you come back, we´ll be pleased to welcome you.
Adventure Journeys Destinations
Adventure Journeys Videos
ADVENTURE JOURNEYS MEASURES TO ENSURE YOUR SAFETY DURING YOUR STAY WITH US
IN ADVENTURE JOURNEYS, WE TAKE RESPONSIBILITY OF OUR TRAVELLERS VERY SERIOUSLY

As a company, we've made many difficult decisions since the beginning of this crisis, including the decision to postpone all of our travelers' adventures planned for these months to protect their health and safety. For the same reason as the world starts to adjust to a new normality, we have adapted the way we do most of our everyday activities and we have implemented new security measures that will be useful to start reactivating tourism in our country.
This challenge has led us to reinvent each process throughout the entire travel experience of our clients, both in domestic flights, ground transportation, accommodation, activities, visit sites, food, etc. Both, we and each service provider must take on new tasks: learning to assess and identify health risks that can pose a danger to travelers.
We have made the necessary adjustments in our operation to provide wider spaces for our clients according to the official recommendations of the health organizations. With the main goal of rebuild travelers' confidence and sense of security in unique places as the Galapagos Islands, truly believing that this will support them to recover from the economic impact of the COVID-19 pandemic.
We have been providing new training for employees on implementing these measures with oversight on execution; areas, reconfiguring public spaces, or limiting the number of customers in various areas.
All standard hygiene and custody procedures will be monitored by our staff and will be strictly carried out by our guides and destination providers. We have stablished a new policy of prohibiting sick employees or employees with symptoms to be part of AJ Staff during the emergency.
The necessary steps during the travel process must be attended before departure rather than upon arrival. Health control measures must be implemented to ensure that passengers have the required authorization to travel between destinations.
We are totally committed to supervise that all the hotels, restaurants, ground transportation services, airlines and airports included in our regular operations have their own health and safety protocols, distancing measures and a rigorous process of observing environmentally friendly actions.
Some new security measures will be implemented and will only be in force for as long as deemed necessary, while other adjustments given the global outlook may become a new operating standard.
Taking into consideration the previously stated, we have decided to put a special emphasis on the following processes to avoid the spread of Covid-19 during our trip operation:
Hygiene & Disinfection:
• 2 pair of gloves per person/ per day (provided by AJ on destination).
• N95 Face mask per person/ per day (mandatory, passengers must bring them to the country).
• Antiseptic gel dispenser in each car/ mini bus / coach, accommodation, land and sea transportation, restaurants and all places where passengers will have contact with.
• All providers will disinfect transportation, hotel facilities, restaurant facilities and all equipment prior to use (especially mask and snorkel tube), although it would be ideal for each passenger to at least bring their own to avoid any type of contact.
Social Distancing:
• Hotel online check in – prior to arrival in all hotels in mainland and Galapagos.
• Electronic ticket for museums, churches and all entrances that are not included (No need to buy tickets on the destination/ AJ will provide assistance with the online tickets).
• Online INGALA Transit Control Card USD 20 per person/ in cash (Galapagos) – prior departure to the Islands.
• Previous collection of Galapagos National Entrance fee USD 100 per person / in cash (Galapagos) – prior departure to the Islands (No need to pay directly in Galapagos airport- TO BE CONFIRMED with National Park Regulations).
• Web check in in LATAM & AVIANCA Airlines prior traveling to the Galapagos Islands.
Below we will give details of the main aspects in which social distancing will be applied.
Transportation:
• In Galapagos speed boats, water taxis, navigation boats all the crew will use biosafety suits and equipment.
• In Ecuador mainland transportation: Passengers will be seated skipping a place to maintain the distance required.
– 1 to 2 passengers / Guide Driver/ One car.
– 3 to 4 passengers/ Guide Driver / Van (8 pax capacity).
– 5 to 9 passengers/ Guide + Driver / Mini bus (19 pax capacity).
– 10 to 16 passengers/ Guide + Driver/ Coach (32 pax capacity).
– 16 to 20 passengers/ Guide + Driver/ Coach (40 pax capacity).
Food:
• Breakfast available in all hotels (room service available) .
• Lunch available (pic nics or box lunches prepared with all health standards and delivered to each client by our guide) and will be taken in separate and safe places in the middle of nature as planned on the itinerary. In few restaurants private service will be offered only for our clients.
• Dinner available in all hotels (room service available)
Medicine:
• All passengers must bring their medications from their countries and avoid acquired them here in Ecuador, specially sea sickness and altitude sickness pills.
Pre tour Online Briefing (advices of safety protocols for Cov-19 operation)
• All passengers must have an online briefing prior arrival in which guide will explain all the measures they will need to take and things they will need to bring prior arrival in Ecuador. Likewise, the relevant information regarding the trip and changes made due to safety reasons.
Avoid Gathering:
• All visits planed in the itinerary will be operated in order to avoid the crowded. AJ will take advantage of the country's geography to develop their activities in open places to make passengers feel secure during the visits.
• Souvenirs and local products needed to be purchased by customers will be presented on a table in hotels with all the security measures for customers to get them. Payments will be assisted by our AJ Staff/ AJ guide and also could be made online with a credit card from the client to AJ to avoid handling and exchanging money with merchants IF required. AJ will be responsible for paying in cash to the vendors who own the products.
Despite the current situation, we remain as passionate about travel as we've always been and until we can start exploring again, we will keep working hard to recover all the confidence in our beloved destinations.
Contact our Travel Experts
+1 844 311 3006
24/7 Support
Our team of experienced tour specialists have travelled to hundreds of countries around the globe and have decades of first-hand travel experience to share. Contact us now to have all of your tour-related questions answered!