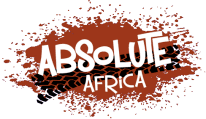 Absolute Africa
Headquarters in Waters Upton, Telford, England
View all tours
Number of tours

46
Age Range

18-80
Number of reviews

153
Rating

4.5

/5
Response rate

100%
Response time

within 1 day
Written on November 6th, 2020

After going on an amazing safari with Absolute Africa in 2015, I booked the Kilimanjaro trek in/for October 2020 with Absolute Africa again. It was a wonder…

Read more

Absolute Africa commented on this review

Thanks for your review Meike, we are happy to hear you had such a great time and we hope to have you back again with us again soon!

Written on March 6th, 2020

We are three seniors from Canada. One of the reasons we chose Absolute Africa is that many of the competing safaris had an age limit of 39 years old. The ones…

Read more

Absolute Africa commented on this review

Hi Robert, Thank you for your feedback, if you could send us a link to your travelogue or you would like to email us direct about using your report on the trip that would be great, we can then see how we use this so everyone can read it :) Kind regards Absolute Africa

Ian

Written on February 19th, 2020

The Kikimanjaro climb was great the dream team from Kili Bound were fantastic and the food was out standing and the whole team were happy and helpful Leonard an…

Read more

Absolute Africa commented on this review

Hi Ian, Thank you for leaving a review. We appreciate all feedback on our tours and are glad to hear you thoroughly enjoyed your Kilimanjaro climb and were impressed by all the staff and crew throughout your tour. With regard to tipping the Kili team, this is a very personal matter and we provide a rough guideline for this which applies regardless of the size of the group, as the trekking team size will always correlate with the group size. Tips are ultimately always down to the individual to decide how much they would like to give based on the usually excellent service provided. We are disappointed to hear that you felt the safari itinerary wasn't clear. We always aim to be transparent with our trip information and do believe that we have clearly indicated the transit drives and game drives involved in the Serengeti and Ngorongoro Crater safari in the itinerary provided online and also by email. The tour is a 3 day/2 night safari with a night in Arusha either side. There are two game drives in the Serengeti, aside from any transit drives, and then a full morning of game drives in the Crater. Day 2 is an inevitable long transit drive to get to the Serengeti due to the vast area we need to cover. This is largely through the Ngorongoro Conservation Area though and so wildlife can be viewed during this time as we travel so most people find this adds to the safari experience as a whole. We are sorry that you felt you were left waiting on day one in Arusha. Most of our clients find that having some time to rest in Arusha after a challenging trek on Kilimanjaro is very much needed, to refresh and regroup prior to the start of the safari. The final day of the Serengeti and Crater tour is a transit day back to Nairobi and so the tour officially finishes in the late afternoon of the last day in Nairobi. As you were flying out of Kilimanjaro airport instead, we then arranged a transfer to meet the flight you had booked. We are always more than happy to assist with flight timings if the arrangements differ from the standard information provided in the trip notes, and we are sorry we didn't have the chance to do so in your case. Again, thank you for your comments and I hope that you have come away with some fantastic memories of your time in Africa and of your amazing achievement trekking its highest peak.

Written on February 3rd, 2020

Our trip was fantastic - was all that we expected plus more. Highlight was Joseph (our cook) & Joe (our tour leader) who made the group's daily life so easy

Absolute Africa commented on this review

Thank you for taking the time to leave a review, Michael. We are happy to hear from you that you had such a good trip that exceeded expectations! we will certainly pass on your lovely comments to Joe and and Joseph :)

Anonymous

Written on January 12th, 2020

The safari and visit to Zanzibar were excellent. Everything we could have wished for. I do have a complaint, though, and it concerns the Heron hotel in Nairobi.…

Read more

Absolute Africa commented on this review

Dear Antoinette, Thank you for your review, its great to hear you enjoyed the tour. In regards to the airport transfers, we have contacted the hotel as they were booked for you and we were informed that due to the hotel changing taxi providers your booking unfortunately got lost, they have ensured us this will not happen again. We and the hotel sincerely apologize for the inconvenience caused due to this as the taxis should have been there for you. We do hope to see you again in the future on on e of our other tours. Kind regards Absolute Africa

Written on December 4th, 2019

Incredible experience with wonderful guide and driver :)

Absolute Africa commented on this review

Thanks for leaving your comments, Kerry. We are glad to hear you enjoyed your tour with us :)

Nathan

Written on November 3rd, 2019

STAFF Not sure if this is normal, but we had two guides. Although not a local, Natasja was professional, experienced, and very knowledgeable about the wildlife…

Read more

Written on October 12th, 2019

The trip curation and itinerary was really good. Pre and Post sale service by Natasja was absolutely amazing - she is a superstar and super helpful. Her advice …

Read more

Absolute Africa commented on this review

Thank you for leaving a review, Prateek. We are glad to hear that you found the support of our team really helpful and that you felt you had all the information you needed for your trip. It's good to also hear that you were pleased with the accommodation and enjoyed tasty meals throughout the tour. In terms of the truck seats, we fit our trucks with coach seats which most people tend to find well-suited and comfortable for the long drives, in contrast to the often-used bench-style seats on other overland vehicles. We also have our own workshop in Tanzania and each truck is checked and maintained prior to every trip to ensure it is well prepared for the journey. We are sorry to hear that you were not so keen on Safari Lodge on Zanzibar Island. This is a hotel we have been using for many years and we have booked many passengers in here over that time. It is a simple lodge but is clean and well-located in the centre of Stone Town, and has always seemed to suit our passengers well for this reason. We're glad to hear that Jonasmus was helpful and friendly and we will pass on your comments to him. With regard to Joe, it is often the case that tour leaders do need to be more strict especially when groups merge and become larger. Whilst all passengers are adults, overseeing a large group - including many different backgrounds, opinions and personalities - is not always an easy task. It is often preferable to be proactive in ensuring the rules are laid out from the start rather than having to remind the group at a later point. There is though a way in which this can be done without patronising anyone and we will speak to Joe to ensure that he understands how his trip briefing may be received so he can make any necessary adjustments in the future. As you mention, tour leaders do generally tend to assess each group as to how much help they offer in areas such as cooking, or putting tents up and down, for example. Where the group is very capable, the tour leader will usually stand back and allow the group to take control, however if anyone is struggling then this is the tour leader's role to step in and assist in any way they can. Tour leaders do often get very involved in the food shopping, meal planning and cooking - they know what works well for group meals cooked on a campfire, and what foods are readily available as well, so are at an advantage here. I hope that overall you have come away with good memories from your tour and thanks again for taking the time to leave your comments.

Written on October 6th, 2019

I am an older person(60) and I thoroughly enjoyed this tour. I was worried about the camping as I did not want to share a tent. I had my own tent for the entire…

Read more

Absolute Africa commented on this review

Thank you for your review, Paul, and great to hear that you have come away with great memories and experiences from your time in Africa. Some great tips there too! As we always say, age is just a number and if you are happy with the style of trip and the fact there will generally be more passengers in their twenties and thirties (as you were), then this trip can cater for any age. We look forward to welcoming you back on the truck in the future, should you wish to see some more of this great continent!

Written on September 23rd, 2019

My husband and I added on this 15 day Garden Route tour to the 73 day Absolute Safari tour. Highly recommend both tours. The Garden Route tour, like the Absolu…

Read more
Absolute Africa Destinations
Questions & Answers
Why choose Absolute Africa for your Kilimanjaro Trek?

At 5,895 metres Kilimanjaro is a really exciting venture and for Absolute's climbs our team is led by our chief guide, Samson Lauwo. Samson is the grandson of the famous Kinyala ' Mzee Lauwo'' who led Hans Mayer, the first European to summit in Kilimanjaro in 1889, so we bring a proud history, dedication and great amount of experience to your trek. This is our own local Tanzanian team, organised and overseen by Samson and our Tanzanian sister company based in Arusha, Tanzania, who arrange treks solely for Absolute Africa Having our own team we can easily make arrangements at short notice and catering to specific requirements. We have a range of routes from which to choose with the actual typical trekking time varying in length from 6 to 8 days. The routes vary in difficulty, comfort and in regards to the amenities available, as well as the scenery through which we trek.

Are your departures guaranteed?

All of the published departures are guaranteed and there is no minimum passenger number required in order for the tour to go ahead, so you can feel safe to go ahead with flight bookings and other travel arrangements when booking with Absolute Africa.

When is the best time to go?

Any time of year you are guaranteed to have the time of your life travelling in Africa. However it is worth knowing what sort of weather to expect and what you are more likely to see at certain times of the year. East Africa has two rainy seasons - long rains from mid March through to the end of May and a short rains in November/December characterised by brief showers. East Africa doesn't have a summer or winter. That being said, the hottest months in East Africa are from December to March. June to August can get cooler, particularly at altitude. Zanzibar's weather is similar to the mainland. Water temperatures average around 27 degrees all year. For water clarity July through to November, and January to April are usually best. The western side of the island particularly is well protected, making diving enjoyable for most of the year. Kilimanjaro creates its own weather. Mid January through to mid March can have superb conditions with little cloud prior to the arrival of the rains. From there there is an increased chance of rain, snow and a lot of cloud. From mid June the rains ease and visibility improves whilst it is very cold. Temperatures remain very cold through to the end of August. Temperatures improve again September to October and this is the driest time on the mountain, making for very good conditions trekking during this time. From mid October through to the end of December there can be rain, temperatures dropping on the mountain with the risk of snow from November onwards, through December. Southern Africa The rains come during the hot summer months from November to March in much of southern Africa, often experienced as afternoon thunderstorms making for spectacular skies. Cape Town and the Western Cape have a separate pattern with winter rains from June to August, and the Eastern Cape and along the Garden route receive rains on a lot less predictable pattern. Winter is from May to September. This is prime time for safaris with animals congregating around water holes, making them easier to spot as it is dry season. Remember weather in Africa, as everywhere, can never be guaranteed. Each country and regions within countries has its own variables as well. The above is provided as a general guide. Note weather can always surprise so be prepared for anything!

Why choose Absolute Africa?

We offer a wealth of experience, having a long history of over 35 years operations on the Continent, with an office in both the UK and Africa. We also have our own workshop and fleet of 10 overland trucks in Arusha, Tanzania, and our knowledgeable, experienced staff and crew will support and back you up all the way. Focusing solely on Africa we are able to offer some original routes on what is a well-carved overland trail, and we are able to do so at very affordable prices. Knowing you are travelling with a company that has a reliable overland fleet, plus the experience and knowledge-base to deliver all the great highlights - the wildlife, culture, landscapes and fun adventure activities that bring clients to Africa - is essential.

What are the trucks like?

Our trucks are specialised overland adventure trucks which are serviced and maintained in our own workshop in Arusha, Tanzania. They have all the essential features needed to maximise your viewing from the truck, as well as your comfort and security. Truck features include: forward facing coach seats with head rests and seat belts; large viewing spaces for unimpeded panoramic views from the side and front of the truck; an on-board fridge; resource library; personal lockup for your valuables, easily accessible under your seat; fire extinguisher & First Aid kit; and charge points, including UK power sockets to charge your camera and other electrical items, plus additional 12V sockets. The trucks are also equipped with an all-weather awning, a kitchen area with gas cooker and BBQ grill, trestle tables, camping stools and outside lighting. There are lockers to store your main backpack, tents and the high-density roll mats we provide.

Do I need to get visas prior to going?

Most visas are easily obtained while on tour and are payable on the borders in USD cash, so it is not necessary to get them prior to your trip. This advice applies to most passports including Australians, New Zealanders, British, US, Canadian and most European passport holders. Feel free to check with us if you are unsure about the visa requirements for your particular passport.
Contact our Travel Experts
+1 844 311 8331
24/7 Support
Our team of experienced tour specialists have travelled to hundreds of countries around the globe and have decades of first-hand travel experience to share. Contact us now to have all of your tour-related questions answered!