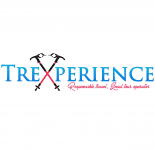 Number of tours

28
Age Range

1-80
Number of reviews

207
Rating

4.9

/5
Response rate

100%
Response time

within 1 day
Written on May 15th, 2022

Incredible experience!!!! We brought our 8yr old and it was equal parts challenging and fun! Vicente was an incredible guide… so kind, knowledgeable, and was gr…

Read more

JJ was an amazing guide who was very knowledgeable and patient with me as I was a slower hiker compared to the rest of the group. From the start of the hike to …

Read more

Written on April 29th, 2022

With an amazing group and the guides Elisban and Manolo I finished this April the 4-day's Inca trail. It was an incredible & challenging adventure and one of my…

Read more

Written on April 29th, 2022

I had a great time in Peru, thank you TreXperience!

Written on April 27th, 2022

My tour to Machu Picchu with Trexeperience was fantastic! Our tour guide Vannia was so knowledgable and her English was amazing, I would highly recommend her, s…

Read more

Written on April 26th, 2022

This was a very well-planned tour with an enjoyable guide (Felix). It was great to have everything arranged, since there are so many details involved in visitin…

Read more

Written on April 24th, 2022

Amazing experience. Tough on the body but worth every effort. The guides were wonderful and would highly recommend. Whilst macchu Picchu is certainly the pin…

Read more

Written on April 20th, 2022

Impressed of the organization of the trip. Even though, there was a strike and we had problems on the trip, the agency and our tour guide Sonya made there best …

Read more

Written on April 18th, 2022

There so many facets of this trip to review, so first off Trexperience was an amazing company to travel with. Shout out to Elisban and Manolo for being great to…

Read more

Ashley

Written on April 16th, 2022

Highly recommend this group for future adventures, treks or day experiences. They are professional, detailed oriented and organized. From pick up at your hotel …

Read more
TreXperience Destinations
TreXperience Videos
Sustainability
We are a local Peruvian tour operator committed to environmental and social protection. We love and enjoy the places we visit, and we aim to protect them. We are focused on protecting, preserving, respecting, supporting, and caring for the environment, coworkers, neighbors, and local communities. In all our tours we include the local communities in our operations, they are the suppliers of food, transportation, and we give them constant training on how to preserve the environment.

This op has the following sustainability certifications:
- Member of Responsible Travel

These are the initiatives that this operator has in place to make your adventure more sustainable:

Sustainability Programs
- Invests a percentage of revenue back into community projects or sustainability projects

Reducing Carbon Emissions
- Has a program in place and are working towards becoming fully carbon neutral

Supporting Destinations and Local Communities
- Hires local guides
- Brings our passengers to support locally run businesses
- We consciously try to reduce over-tourism by taking travellers outside of the main visitor hubs

Reducing Waste
- Has a recycling program for our guests on tour

Animal Welfare
- We avoid places that sell/eat parts of endangered animals on tour

Transportation
- Uses local transportation while on tour

Accommodation
- Tours stay in locally run hotels/accommodations
- Most of our suppliers have sustainability programs in place

Company Culture
- Educates passengers about sustainability while on tour

 
Questions & Answers
What can I expect from your team?

Each member of the team has: The ability to speak and write in English, Spanish, and quite possibly your native language. Excellent communication and interpersonal skills; we are hugely appreciative of how important you are to this industry and therefore hospitality is our top priority An appreciation for your needs – we have extensive experience of leading tours out in the wilderness and are both understanding and empathetic. We will accommodate all your needs whether you interests, age or fitness level. A passion to keep learning and improving so we can provide each and every visitor with the best possible service. We are truly committed to our goal of becoming the leading tourism company in the industry. A commitment to innovation; we are always looking for ways to develop our service and to offer tours that are unique. We are very creative in the way we design new programs and itineraries to ensure our visitors get the best possible experience of the Andean landscape, Peru's nature and local villages, and away from the crowds as much as possible. We try our upmost to make your experience as authentic as we can – like it was many centuries ago.

What kind of equipment will be provided

TREXPERIENCE only operates with the highest quality equipment to ensure your experience is as comfortable as possible, these include: 4 season EUREKA tents THERMAREST Air Mattresses Satellite phones FOAM mattresses Portable showers Portable toilets 4 season sleeping bags Logistics for people with Disabilities Kitchen & Dining Tents Tables & Chairs DUFFLE BAGS (provided during the briefing) Pillows, backpack, rain covers and t-shirts

Do you have an environmental comitment?

We are extremely proud to work with local communities and to help protect the environment; we love the places we visit and are dedicated to preserving them. To ensure this, Trexperience has partnered with other companies to build a GREENHOUSE in the community of Parompampa; located 2 hours from Cusco. Here we are growing vegetables and native trees and we encourage you to come and visit us! Vegetables: We grow the following vegetables in our greenhouse. We then invite members from local villages to take one of each and plant them back in their communities. We will also provide them with some basic farming training to ensure it is a successful and sustainable program. Spinach lettuce Tomato cilantro beets carrots chives mint Native trees: When you plant a new tree, you create new life. Trees help to remove carbon dioxide from the environment, attract native birds and help to maintain a clean water supply. We are working extremely hard to grow new trees that will later be donated to local communities. We will also organize a group of volunteers to go and plant them. Tara Queuña Molle Chachacoma Aguaymanto Retama

How do you practice responsible travel?

We are a 100% local tour operator and our aim is to maximize the positive effects of tourism on local communities and the environment. We do this by hiring local staff (including porters, chefs, guides, suppliers) and involving them in a sustainable business model that benefits everyone. Additionally, we organize activities that support the development of local communities and promote environmental conservation. These include cultural exchanges, volunteering, direct donations and clean up campaigns. Our philosophy is that we "leave no trace" in every single place that we visit, and we encourage each and every one of our staff, guides, and guests follow these principles to preserve these magical places.
Contact our Travel Experts
+1 844 311 8331
24/7 Support
Our team of experienced tour specialists have travelled to hundreds of countries around the globe and have decades of first-hand travel experience to share. Contact us now to have all of your tour-related questions answered!