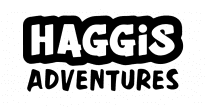 Number of tours

12
Age Range

18-99
Number of reviews

1,883
Rating

4.7

/5
Response rate

100%
Response time

within 1 day
Written on April 9th, 2022

Our tour guide was very knowledgeable and always gave good recommendations for dining options and activities

Mallory

Written on December 11th, 2021

My sister and I went on the Haggis Adventures Highland Fling Tour (Dec. 6-10) and can't recommend it enough…if you're on the fence about it, just book it now!! …

Read more

Written on September 29th, 2021

The tour was good. Our tour guide drove us safely from place to place. We had a great time together. The first hotel in Oban was very good. We had the hostel to…

Read more

Haggis Adventures commented on this review

Hi Isabelle. We're delighted to hear that you enjoyed your Highland Fling tour and that you felt safe with the driver. Thank you for the feedback regarding the hostel, we're sorry that the accommodation in Skye didn't meet your standards. We have notified are operations team so we can work to improve on this. Kind regards, Victoria

Written on July 25th, 2021

Absolutely amazing trip was 10x better thanks to the guides personality

Haggis Adventures commented on this review

Thank you for your review Karlan, we happy you enjoyed the beautiful scenery of Scotland and the entertainment of our knowledgeable guide. Hope you travel with us soon again

Written on September 11th, 2020

We did this tour last week with Caitlyn as our Guide and loved it! Caitlyn was amazing! She tells stories like no one I have ever met, and is constantly teac…

Read more

Haggis Adventures commented on this review

Hi Katie, thank you so much for reviewing your recent tour with Caitlin! It sounds like you and your husband had a wonderful time and were able to make some wonderful memories. It's great to hear that you felt comfortable with the health & safety measures that we have in place, and that you loved the scenery. Hopefully we'll see you again in future! Paula

Written on September 10th, 2020

Caitlin, as a former tour guide myself I can say you are a living model of what all tour guides should strive to be! Your knowledge, quick thinking and bubbly …

Read more

Haggis Adventures commented on this review

Hi Ivo, thank you so much for your amazing review! It sounds like you had an incredible time on tour. I'm so glad that you were able to make lovely memories and form your own clan. Hopefully you'll be back, and I'll make sure Caitlin hears your nice comments. Take care, Paula

Written on September 9th, 2020

Caitlin was just amazing we had the best trip. Caitlin is so knowledgeable and passionate we learned so much.

Haggis Adventures commented on this review

Hi there, thank you so much for reviewing your recent tour with Caitlin! I'm so pleased that you enjoyed yourself. We hope to see you again soon :) Paula

Written on September 3rd, 2020

The tour Guide Calumn made this the great experience that it was. He was a good driver, with quality over quantity commentary. He stopped to show us the best bi…

Read more

Haggis Adventures commented on this review

Hi Jim. Thank you so much for your lovely review and feedback, I am so glad you had the best time on tour with Calum. We hope to see you again in Scotland soon! Best Wishes, Maggie

Written on August 25th, 2020

It was an amazing trip and Caitlin made the experience unforgettable. Her passion really comes through her stories and her excitement. She had lots of energy an…

Read more

Haggis Adventures commented on this review

Hi Karen. So glad you had the best trip with Caitlin! It sounds like had an amazing holiday. We look forward to welcoming you back to Scotland soon! Best Wishes, Maggie

Written on August 25th, 2020

This was my first time to Skye and the first time on a group tour. Not only was the route stunning but the tour was made even more wonderful by Caitlin our guid…

Read more

Haggis Adventures commented on this review

Hi Sarah Jones, thank you so much for your lovely feedback. I am glad you had a fantastic trip to the Isle of Skye with Caitlin! We hope to see you again soon :) Best Wishes, Maggie
Haggis Adventures Destinations
Haggis Adventures Videos
Why Haggis Adventures
Tours By Travelers
Having been travelers before, Haggis Adventures understands what makes a truly memorable trip. For this reason, they do everything they can to make sure that you end up loving their homeland as much as they do - and it is their backyard after all, so they know it best!

Continuous Improvement
While constantly striving to make sure that each trip they run is the best they have run yet, they know that traveling with like-minded people makes the trip better for everyone. Haggis Adventures has won multiple awards over the years, and they do this by getting out there and trying new things, discovering new places and helping you to enjoy the time you spend on the road.
Haggis Adventures Benefits
Legendary Staff
As Haggis says, their staff are "legendary" - full of energy, motivated, enthusiastic, and extremely knowledgeable. This is just one of the reasons to travel with Haggis, which means that you will get the benefit of having a local show you around and give you the insider info.

Expert Local Knowledge
By having this local knowledge, paired with their experience as travelers, it means that you will have the choice to spend your money how you want to. If there is a paid attraction that they stop at, there will also be a free alternative. The accommodation is guaranteed on all trips, with Haggis reserving your bed and you can "Pay as you go", otherwise there is the option to pre pay with a bundle before you even depart. Where possible, Haggis will also try to offer a private room upgrade when available.

Comfortable and Affordable
Just because you are traveling on a budget doesn't mean you should be uncomfortable; this is why Haggis use the latest model Mercedes Benz coaches, with low emission engines, so you can travel knowing that you're doing it in an eco-friendly way. Getting off the beaten track is easy, and with the Haggis coaches, comfort and safety are not compromised.
We Are Committed To Your Well-Being
Well-Being On Tour

We have all adapted to this new world, where it's imperative for us to take additional measures to stay healthy.
That's why you can travel with us reassured that we have put numerous new measures in place to elevate our hygiene standards and protocols. The health and well-being of our guests and team have always been, and always will be our priority.
In this new, fast-changing Covid-19 era, we are doing all we can to adapt to new requirements and expectations. Here are some important new steps and procedures that we have implemented to enhance hygiene protocols, to comply with physical distancing requirements by relevant government authorities and to give you the needed peace of mind during your travels in these new times.
Expertly Trained Driver Guides
Our Driver Guides have recently been trained in new and enhanced hygiene and physical distancing procedures. They operate an enhanced duty of care and monitor the hygiene etiquette of our guests during our trips, reacting, and advising as needed to ensure high standards are maintained. We will inform you before you travel about new protocols required in these areas, and ask that you cooperate with and heed the advice and direction of our Driver Guides while on your tour. Our Driver Guides have preventative measures in place to try and ensure your well-being and in the event that any unexpected issues arise on tour, they will activate additional protocols.
A full Team of Support 24/7
It's not just your Driver Guide who will be taking care of you. Behind the scenes, our operations and guest support teams are in contact with them and on-call 24/7, so you can rest assured that you're in good hands.
Stringent On The Road Protocols
Our coaches are sanitised before the start of your trip and have always been kept to very high standards. Following the outbreak of COVID-19, we have taken additional measures to elevate our hygiene and sanitary practices in accordance with guidance from the World Health Organisation (WHO) and as required, applicable government regulations.
Our Driver Guides are trained with the latest hygiene protocols and will clean and disinfect all surfaces including handrails, door handles, tables, seats, air-conditioning filters and overhead lockers on a daily basis.
All our guests are asked to follow hygiene practices recommended by the World Health Organization including the thorough and regular washing of hands and sanitising when required. Hand sanitiser is available onboard for our guests to use throughout the day. Please bring your own hand sanitiser, washable face mask, and gloves with you, as these are required to be worn in public in some countries.
Should an unexpected situation arise, additional face masks, rubber gloves, antiviral sprays, and wipes are available for guest distribution on all trips.
Trusted Partners, Exceptional Standards
We are very selective in who we work with and choose to only use hotels, restaurants, ground handlers and venues that take the health and well-being of our guests as seriously as we do and agree to meet expected guidelines and specifications. We only work with establishments that we are confident will consistently adhere to our standards.
Smaller Groups, More Personal Space
We have worked to ensure our groups are divided into smaller sets at each stop, to ensure the required physical distancing is ensured.
Always In The Know
As part of The Travel Corporation, Haggis Adventures is kept up to date with all government advisories and travel alerts on a daily basis and is continually in touch with all of our partners on the ground in each destination. Also, rest assured that during your tour, our teams work to ensure our supplier partners (hotels, restaurants, museums, and other venues) are also applying the same standard to this new hygiene and distancing protocols, to the extent possible.
Personal Responsibility – COVID-19 Warning
We have introduced these enhanced hygiene protocols – for you, our other guests and our team members.
An inherent risk of exposure to COVID-19 exists in any public place where people are present. COVID-19 is an extremely contagious disease that can lead to severe illness and death. According to the UK Government, senior citizens and guests with underlying medical conditions are especially vulnerable.
We ask that you please take personal responsibility for your wellbeing. This begins with packing any personal protective equipment and sanitisers you require. Please adopt physical distancing and hygiene practices throughout your pre-trip travel arrangements and follow all health instruction whether physical signage or requests from our professional staff, once you are holidaying with us.
In choosing to travel with HAGGiS Adventures, you voluntarily assume all risks related to exposure to COVID-19.
Let's help keep each other safe and healthy.
Questions & Answers
Do you offer student discounts?

Yes, Haggis Adventures do allow discounts if you hold an ISIC, ISE or ITIC card. Please notify your Travel Expert at the time of booking so that your discount can be applied. You will also need to be able to show your relevant card upon checking-in.

Is tipping compulsory on your tours?

Tipping is not included in your tour cost as it is completely optional. If you feel your guide and crew went above and beyond to make your trip special, tipping would be greatly appreciated.

Is it possible to store any excess luggage while I am on tour?

Haggis Adventures do not have luggage storage facilities, but these may be available at the hostel. Edinburgh Waverley and London Victoria train stations also have secure storage facilities.

Are there any luggage restrictions for your tours?

Haggis Adventures allows each passenger to have one main piece of baggage with the total weight being no more than 44lbs/20kgs. You will find that the majority of tours have a 20kg luggage limit per person, as this provides luggage room on the transport for all travellers in the group. In addition, you can bring one daypack onboard the transport but you must be able to carry this around with you.

Is it possible to travel with friends if booking is done separately?

Since there are sometimes more than one departure per day, it is not guaranteed that friends will be on the same bus if bookings are made separately. Please contact your Travel Expert so that we can ensure that you and your friends can travel together.

Do you have solo travellers on your tours?

Yes, while there are couples and friends travelling together, every tour has plenty of solo travellers.

How much time is spent off the bus everyday?

As much time as possible! The aim is to get you out and about to fully experience the country you're in. You'll embark on walks, explore castles, recount local myths and legends and tell you about Scotland's often turbulent history.

What is the age restrictions for the tours?

Unfortunately, Haggis Adventures are unable to carry children under 5 years old and anyone under 17 must be accompanied by an adult. There is no maximum age restriction, so if you are young-at-heart or have a sense of adventure, then Haggis Adventures would love to have you!

Is it possible to be picked up or dropped off somewhere other than the Haggis office?

The pick up and drop off point is only the Haggis office. This ensures the day is not compromised by running around the city. Most hostels are walking distance to the office. Likewise, the bus and train station are a few minutes walk and the airport has frequent and cheap transport from the city centre.

What is the departure and arrival time of your tours?

Please check the individual itinerary pages for tour departure and return times. However as a rough estimate, tours that depart Edinburgh usually commence at 7:45 am, and those that depart in London usually commence at 7:15 am. The arrival times can vary, due to weather or traffic delays, however, Haggis Adventures tries their best to finish their tours at the Haggis Offices between 6:00 pm and 9:00 pm.

Is it possible to use a credit card to pay for accommodations?

Most hostels accept credit cards but it is always best to bring some cash. Tour guides will make sure ATMs/ cashpoints are visited before arriving at the destinations.

Do travellers need to bring a sleeping bag or towel?

All hostels provide linen but it is a good idea to bring a towel. Sleeping bags are required on Get Active trips.

Are double/twin rooms available as part of the accommodation?

Some of the hostels have private (double/twin) rooms but these depend on availability. Upgrades should be requested at time of booking as Private Rooms are very limited and this may be provided in a B&B as an alternative to a hostel private room.

What type of accommodation will we be staying in?

The accommodation fluctuates from tour to tour, so please make sure you check the 'What's Included' sections on the tour pages. The majority of Haggis Adventures tours use high-quality youth hostels, mostly rated 3 and 4-stars. All of the hostels have great facilities, provide free linen, self-catering kitchens, security and laundry facilities, ensuring that you have a great night sleep ready for an adventure the next day!

What should I budget for an average day?

To get the most out of your tour, ideally you should budget £40-£50 per day for meals and any other experiences. There are always the fabulous Scottish pubs to tempt you in for a pint or two after a day on the road! A pint of beer costs around £4, a wee dram of malt whisky in Scotland would be about £4.

Are meals included in the tour price?

No, meals are not included. Most of the hostels have self-catering kitchens and some offer excellent meal for £5 - £7. There's also plenty of opportunity to eat at local pubs, cafes and restaurants in the area.

Are entrance fees included in the price of the tour?

Various attractions have entrance fees and the costs are usually between £3 - £8 and are optional. Haggis Adventures also offers a Pre-Pay Bundle option on some trips so travellers can pay everything in advance to keep things as easy as possible.

What is included in the tour price?

The tour price includes transportation on the famous yellow Haggis bus and a legendary local guide to lead the way. Meals are not included which allows you to keep your options open and eat according to your budget, giving you maximum flexibility to make the most out of your tour! Please check the accommodation on the tours pages in the "What's Included" section, as sometimes accommodation is not included in the tour price. In this instance, a bed is reserved for you at local hostels if you choose to purchase your accommodation through Haggis Adventures.
Contact our Travel Experts
+1 844 311 8331
24/7 Support
Our team of experienced tour specialists have travelled to hundreds of countries around the globe and have decades of first-hand travel experience to share. Contact us now to have all of your tour-related questions answered!