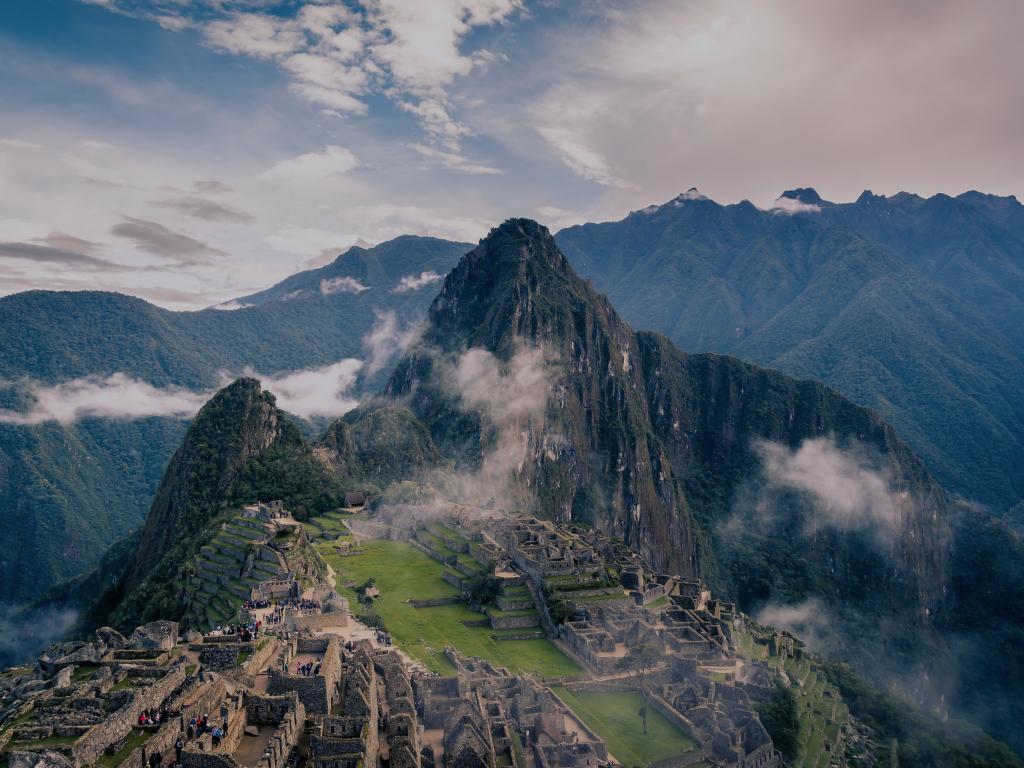 How to prepare for Machu Picchu
It's no secret that a trek to Machu Picchu is an arduous journey that requires plenty of physical preparation. In general, you can expect to be hiking anywhere between 8-20 kilometres a day. It might sound easy to some, but it's worth noting there will be steep ascents and descents involved.

No matter what route you choose, each trek will be a challenge, but the experience will be one that you will share stories of for years to come.

Physical training for Machu Picchu
You might have already guessed there would be some physical preparation involved, but your training regime doesn't need to feature hours of hard work in the gym. There are plenty of ways for you to prepare for your journey to Machu Picchu, and how you train is completely up to you. Some of the suggested activities to help increase your overall strength and fitness include walking, hiking, swimming, cycling, or running.

Mental preparation for Machu Picchu
There will be moments during your trek to Machu Picchu where you will struggle to repeatedly place one foot in front of the other. This is when your mental stamina will be tested, and this can be challenging for some people to prepare for. Consider joining a fun-run or maybe even a half marathon before your trek so you can test your mental stamina and push to the finish. This experience, which places you out of your comfort zone, will help give you something to draw on when fatigue starts to appear during your trek. Another tip for when you're running low on energy during your trek is to use positive mantras while focusing on your breath. This will help to focus your mind as it starts to wander. Practice the use of these mantras in your daily routine before you hike to find what works for you.

Altitude preparation for Machu Picchu
Preparing to trek at a high altitude is the hardest element to prepare for, and altitude sickness can strike even the fittest individuals. Before you set foot on the trails in the Sacred Valley, the best way to prepare is to make sure you spend ample time in Cusco, which is actually set at a higher altitude of 3,399m than the Machu Picchu site, which sits at 2,430m. Another way to help combat the effects of altitude sickness is to carry altitude sickness pills, spend 2-4 days in Cusco before you trek, and chew on coca leaves as you hike (a local's tip). 
Difficulty rating
Previous trekking experience is highly recommended, as the days will feature 6-8 hours hiking with daily ascents of 900m to 1000m, perhaps with the odd day ascending around 1100m to 1200m. Depending on the route, you may be trekking at an altitude of over 3,500m. You need complete confidence in your ability to trek for many days over difficult terrain. Extremes of altitude and weather may be encountered, as may the use of ice axes and crampons. A degree of physical and mental stamina will be essential to complete the hike as the days will be tiring.
Route
Difficulty level
Inca Trail
Moderate
The Lares Trek
Moderate
The Salkantay Trek
Difficult
The Choquequirao Trek
Difficult
The Vilcabamba Trek
Difficult
The Huchuy Qosqo Trek
Moderate
The Quarry Trail
Difficult
How to climb Machu Picchu and the Sacred Valley
Machu Picchu routes
Inca Trail. Distance: 45 km, average duration: 4-5 days
The Lares Trek. Distance: 33-45 km, average duration: 4 days
The Salkantay Trek. Distance: 55 km, average duration: 5 days
The Choquequirao Trek. Distance: 65 km, average duration: 8-10 days
The Vilcabamba Trek. Distance: 62 km, average duration: 5 days
The Huchuy Qosqo Trek. Distance: 20 km, average duration: 3 days
The Quarry Trail. Distance: 26 km, average duration: 4 days
Machu Picchu tours & reviews
A TRAVEL MAGAZINE BY TOURRADAR