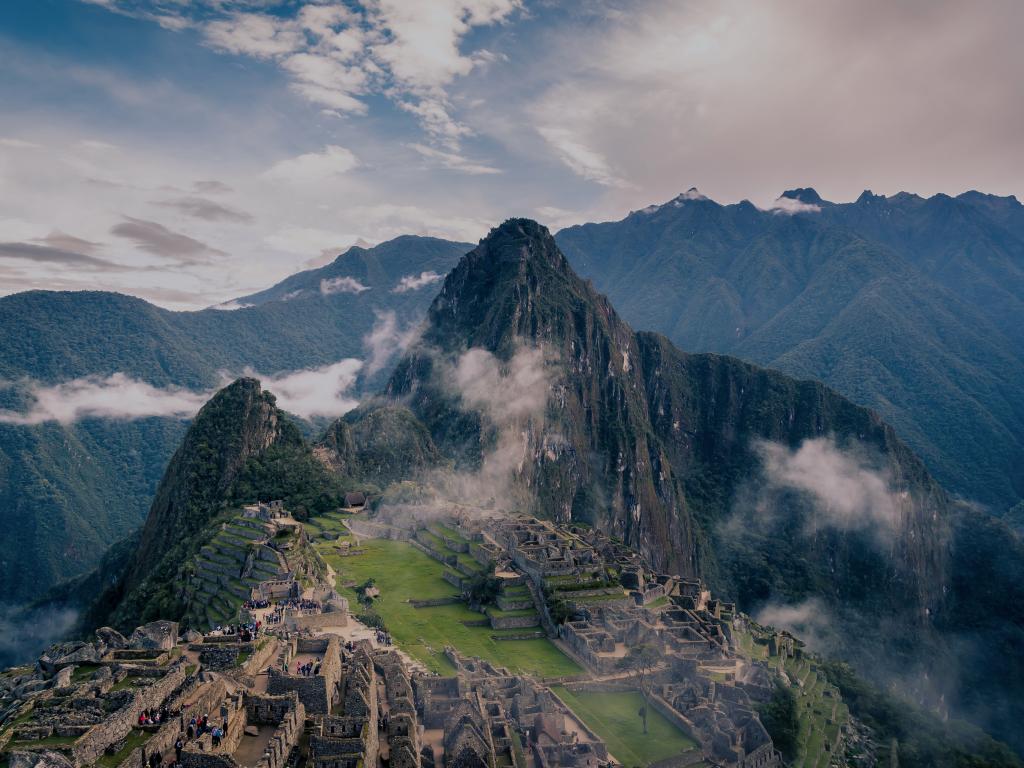 Inca Trail
Inca Trail
Whether you're a professional mountaineering guide or have never strayed away from the comfort of inner-city suburbia, you're sure to have heard of the Inca Trail; one of the most famous hikes in the world. The classic Inca Trail is a 4-day journey that weaves through sub-tropical jungle terrain, mountains, vibrant rainforests, and of course, eventually reaches the final destination of Machu Picchu, the mysterious 'Lost City of the Incas'. 

Trekking along the Inca Trail to reach Machu Picchu is more than just an experience to tick off your bucket lists. It's a chance to follow in the footsteps of an ancient pilgrimage to Machu Picchu that was once taken by the Incas, the Emperor, and their predecessors, with origins back to the 15th century. 

Forget about what you've seen on Google, because no matter how brilliant you might anticipate Machu Picchu and the Inca Trail to be, it's even better when experienced first hand. 

The location: 

The Inca Trail route will often start with a pick up in Cusco, however, the trek formally starts at KM 82, which refers to the kilometres marked alongside the railway track from Cusco to Aguas Caliente. 

Highest point:

The highest pass in the Inca Trail will be at Dead Woman's Pass, which sits at an elevation of 4,215m (13,828ft).

Duration: 

The classic Inca Trail journey can be completed in 4 days. However, some travellers will extend or shorten this route. 

Trail conditions:

The beauty of the Inca Trail is in its diverse biodiversity. While trekking along this famous route, travellers can expect to see dry mountain forest, subtropical rainforest, and views of snow-capped mountains in the surrounding areas. 

Difficulty rating:

Previous trekking experience is highly recommended, as the days will feature 6-8 hours hiking with daily ascents of 900m to 1000m, perhaps with the odd day ascending around 1100m to 1200m. Depending on the route, you may be trekking at an altitude of over 3,500m. You need complete confidence in your ability to trek for many days over difficult terrain. Extremes of altitude and weather may be encountered, as may the use of ice axes and crampons. A degree of physical and mental stamina will be essential to complete the hike, as the days will be tiring. 

Tips:
Chew on coca tea leaves to reduce the impacts of altitude sickness. 
Take it nice and slow during your Inca Trail expedition. There's no rush, and your hiking group will be there to support you through the challenging parts of the journey. 
Hiking poles can be purchased in Cusco or nearby towns and will help with your balance and stability during your hike. 
Acclimatise before you hike by spending a few days in Cusco beforehand. 
Invest in sturdy hiking boots, but make sure you wear them before you hit the Inca Trail.