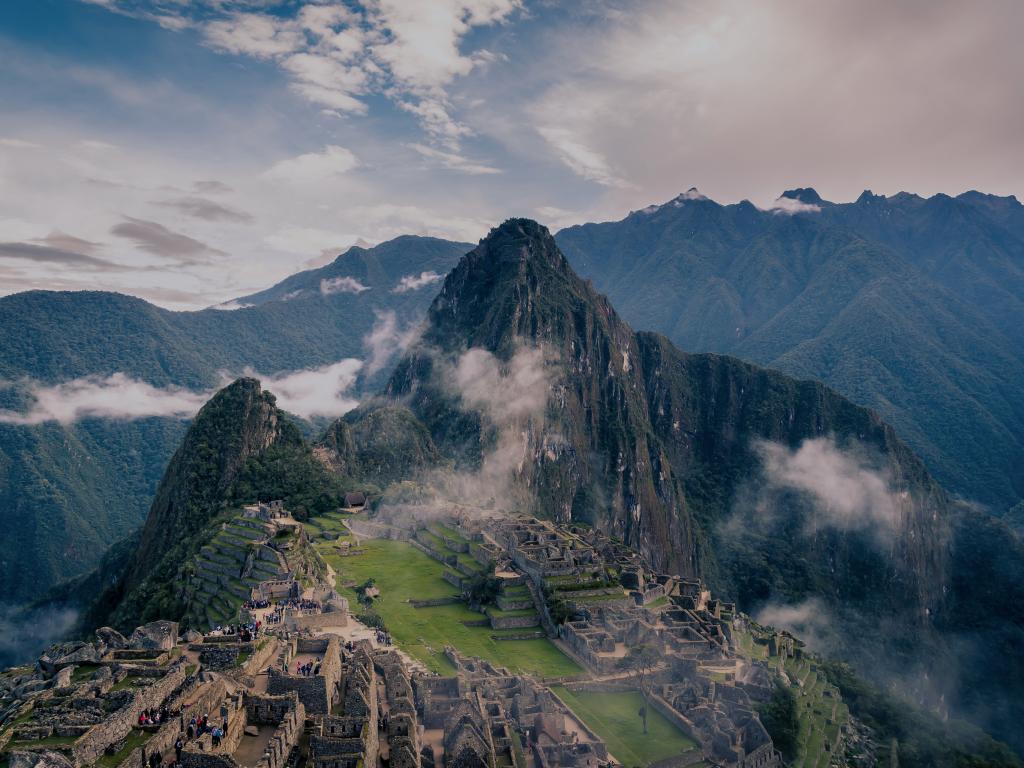 The Choquequirao Trek (including the Vilcabamba Trek)
The Choquequirao Trek (including the Vilcabamba Trek)
From the mountaintop fortresses of Choquequirao, Vitcos-Rosaspata, Sayhuite, and the Ñusta Hispana (the White Rock), to the striking beauty of the Peruvian Andes, there are many reasons why you should start thinking about the Choquequirao Trek. If you want to go against the grain and travel through the Sacred Valley on one of the best alternative routes, consider the Choquequirao Trek, which can also be combined with the Vilcabamba Route for a challenging, yet memorable experience. The best part, like most of the routes in the Sacred Valley, is that you won't have to contend with many other trekkers along the trail. 

The Location:

The Inca city of Choquequirao can only be accessed after 2-3 days hiking into the wilderness, however, most tours that operate on the Choquequirao Trek start from Cachora, Huanipaca, or Yanama.

Highest Point:

On the Choquequirao Trek, the highest point is located at Yanama Pass, which reaches a height of 4,668 m and is definitely known as one of the tougher alternative routes to the Inca Trail. 

Duration: 

The Choquequirao Trek is 65 kilometres in length, and the average time to complete the trek is 9 days. However, it can also be combined with the Vilcabamba Route and extended up to 12 days. 

Trail conditions:

One of the best features of the Choquequirao Trek is the rich biodiversity. Travellers can expect to see verdant green jungle terrain, rocky mountain passes, and a variety of flora and fauna. 

Difficulty rating:

Previous trekking experience is highly recommended, as the days will feature 6-8 hours hiking with daily ascents of 900m to 1000m, perhaps with the odd day ascending around 1100m to 1200m. Depending on the route, you may be trekking at an altitude of over 3,500m. You need complete confidence in your ability to trek for many days over difficult terrain. Extremes of altitude and weather may be encountered, as may the use of ice axes and crampons. A degree of physical and mental stamina will be essential to complete the hike as the days will be tiring. 

Tips:
Make sure you stay hydrated. Water will become your best friend on the trail and will help to reduce the chances of altitude sickness. 
Don't forget to pack a camera so you can capture memories to last a lifetime. 
Hiking poles are a great investment to help stabilize yourself during the trek. 
Before you embark on this adventure, make sure you spend time researching where you want to do, what you want to see, and which tour that fits your budget. Don't fall into the trap of booking the cheapest option as sometimes, it might just be too good to be true.
Keep your pack as light as possible and only carry the essentials. Yes, toilet paper will be necessary, but you do not need three rolls. 
Take each step nice and slow during your hike, as there is no need to race to the finish.