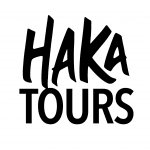 Number of tours

27
Age Range

18-99
Number of reviews

328
Rating

4.5

/5
Response rate

92%
Response time

within 1 day
Written on March 13th, 2020

the tour was good but they can add more activities io some idle times.

Written on February 24th, 2020

Brilliant company with a very personal approach to guiding, effectively becoming one of the group most of the time. The small group size and mostly solo travell…

Read more

Pia

Written on February 9th, 2020

Definitely do it! The hostels can be harsh and things might not be always 100% organised but you get to experience NZ in such a unique way that makes it all wor…

Read more

Written on February 3rd, 2020

It's an awesome tour to take. Especially if your level of activity is high and you'd like to be around same people.

Written on January 31st, 2020

Do it. 14 out of 16 were solo travelers and we all got along great. Most were in their 20s, some in 30s and 40s, 2 were in the 50s and the couple were 65 and …

Read more

Written on January 24th, 2020

I would definitely recommend it! I loved it!! Our guide was very nice, patient and had a good sense of humour!! I went by myself, but that wasn't a problem at…

Read more

Definitely take it. You will find nothing better if you look for her!

Definitely do it! It's great.

Chloé

This was a great trip to explore the South Island when on a short time frame. The itinerary was well thought through Including a little taster of each of the hi…

Read more

It was a well organized tour.I did not feel rushed. We visited the most scenic parts of South Island. The Tour Leader, Daniel was a very good Tour Leader lookin…

Read more
Haka Tours Videos
Why Haka Tours
Travel with the Locals
We are one of the few owned and operated New Zealand Tour companies. We are a small team that loves New Zealand and loves what we do. We really do get a buzz when we see our customers having a unique experience.

We get it, after all, we're Travellers ourselves
Our core philosophy is that small group travel makes for the best experience. It's why we limit the size of our groups to just 16. It's an intimate small group journey, which transforms from bus trip to road trip, complete with like-minded travellers that become your new best mates.

Size Matters
Because the trip of a life time is not a bus pass with 40 other people, getting herded from one place to another. We don't herd you anywhere. (after all you are not a sheep). It means that while the big group must stick to the main road, we can easily get to those magical, hard to reach places, such as secluded beaches or dramatic cliff tops. It means that while the big group must stick to the main road, we can easily get to those magical, hard to reach places, such as secluded beaches or dramatic cliff tops.

We don't have Bus Drivers
We have fully fledged, super passionate tour guides that do more than drop you off near a town centre with a list of hostels you could stay at. They are our heroes and because of the smaller group size, they quickly end up becoming a trusted friend, in a way that simply cannot happen on the big bus.

Who travels with us?
So, while there is no typical Haka Tours guest - we've found that over the years, they are all like-minded - and this is why our guests make lifelong friends while on our tours. Of course, they are individuals with different tastes. But the one, crucial thing they have in common is attitude. Without exception, our guests want adventure, spontaneity and fun. They want more than just amazing photos. They want to soak up New Zealand, and absorb all that this beautiful country has to offer. Like you, they want to travel with great people. They are open minded. They know that age is just a number, and that attitude is far more important. They converge from all over Earth to have a unique and incredible experience. Whilst these are "adventure" tours, we don't require a high level of fitness. There is nothing compulsory on our trips other than getting on the tour bus. Whilst some people want adrenalin hit, others prefer to soak up the sun, enjoy the beautiful scenery or immerse themselves in our culture. As with any tour operator, we don't suit everyone. If you expect a military-style organised trip, or a giant bus/coach packed full of passengers you are probably best to look elsewhere. Otherwise, get started by choosing a tour.
Questions & Answers
I'm travelling on my own – can I join one of your tours?

Yes! Around 70% of our guests are solo travellers and they have a great time, meeting a bunch of like-minded people that quickly become great friends.

Is there a single booking supplement?

No. We don't have a single supplement - around 70% of our guests are single travellers.

Do I need to speak English in order to join one of your tours?

Haka Tours is 100% Kiwi therefore your guide will be English speaking. We have a number of nationalities on tour meaning the guides are used to tour members not being 100% fluent in English. Some basic English helps so you can understand the guide's commentary and instructions. By the time you leave the tour you will be speaking Kiwi English – sweet as bro!

What are the recommended ages?

We have guests that are in their late teens to their 70's but the average ages is around 25-35. More important than age is attitude – we have found over the years that if you have a thirst for adventure then age is no barrier. The minimum age of joining a tour is 18 years old. Sometimes the group may head out to a bar where everyone needs to be 18 years old, and New Zealand has strict alcohol policies.

How far in advance should I make a booking?

We recommend booking as soon as you know you can travel, and have decided on which tour you would like to go on. Some of our tours can be quite popular so it's best to secure your spot as soon as possible.

Do I need travel insurance?

We strongly recommend taking out travel insurance once you have booked your tour. It is best to book travel insurance in your home country.

What's included in the price?

All our tours include the following * Transport * Passionate kiwi guide * Accommodation * Breakfast Check each tour page as each tour has specific inclusions that are part of the price – a few examples are bone carving, a Hangi or ride on the famous Tranz Alpine Express train.
Contact our Travel Experts
+1 844 311 8331
24/7 Support
Our team of experienced tour specialists have travelled to hundreds of countries around the globe and have decades of first-hand travel experience to share. Contact us now to have all of your tour-related questions answered!