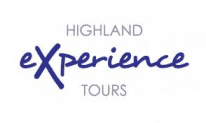 Highland Experience Tours
Headquarters in Edinburgh , Scotland
View all tours
Number of tours

11
Age Range

3-80
Number of reviews

140
Rating

4.4

/5
Response rate

96%
Response time

within 1 day
Written on January 21st, 2020

This was an amazing tour and one of the highlights of our UK exploration. Our guide Fergie was affable and knowledgeable, the accommodation was excellent and th…

Read more

Written on January 10th, 2020

Tour was fantastic! Kelly was an amazing guide. She thought of everything and made sure we were all well looked after and entertained - even with the inclement …

Read more

Written on October 18th, 2019

Good trip, recommend for solo travelers if looking to cover a lot of Scotland. Only 1 major issue - Unpleasant accommodations on isle of Skye. Company seems to …

Read more

Written on October 17th, 2019

Overall good tour... Covered plenty of places..

Skye & The Northern Isles (Small Group)

Written on October 12th, 2019

After a rough start which was remedied quickly and cheerfully I thought it was an excellent tour well planned and well timed with a good variety of interesting …

Read more

Written on October 12th, 2019

The best tour I've ever been on. We saw everything on my wish list and then some. The guides were very knowledgeable. Accomadations were excellent. I especial…

Read more

Written on October 8th, 2019

Such a great tour and tour guide. Would definitely come back.

Written on October 8th, 2019

Very satisfied overall.

Written on October 7th, 2019

The tour of Scotland was thoroughly enjoyable and provided many highlights. The guides went out of their way to provide relevant background information about …

Read more

Mull, Iona, Skye & The Northern Isles (Small Group)

Written on October 5th, 2019

This was a small bus tour, so you are on their schedule and subject to whatever weather conditions were present, so there is no allowance for your personal pref…

Read more
Highland Experience Tours Tours
Experience Scotland Safely
Keeping You Safe

The safety of our passengers, our colleagues and the wonderful local communities we visit is of the utmost importance to us and we are taking the following steps to ensure that it continues to be held paramount.
Your tour guide is used to making changes under pressure to give you the best experience possible. They are kept up to date on current safety protocols and will ensure that all passengers adhere to safety advice in order to ensure a safe journey for everyone. Your guide will carefully manage passengers boarding and disembarking the vehicle and the location of seats for passengers on board. Your guide will wear a facial covering except when driving in accordance with Department for Transport guidance.
Sanitised Vehicles
Our luxury vehicles will be deep cleaned by hand before and after each tour. In addition to this all vehicles will be further sanitised after each tour using a fogging machine. The antibacterial and antiviral disinfectant used in the fogging machine is distributed throughout the vehicle in a fine mist. This ensures all areas including touch surfaces and seats are fully sanitised and the vehicle is safe and ready for each tour.
Contactless Check In
In order to maintain minimum contact please provide your name and booking reference at check in. Printed confirmation is not required.
During Your Tour
Each passenger will keep their own seat throughout the tour. Any common touch points will be regularly wiped down by the driver/guide throughout the tour.
Hand Sanitiser
Hand sanitiser will be available on all of our vehicles. We strongly advise passengers to use this when boarding and disembarking from the vehicle. It will remain available for your use throughout the tour.
Face Coverings
All passengers on board must wear a face covering while boarding and travelling on board the vehicle in line with Scottish Government advice. Masks are available to purchase if you arrive without a face covering. **If you are medically exempt from wearing a face covering please let us know in writing in advance of your travel date**
Our Trusted Partners
We work hard to ensure that all accommodation providers, service providers and visitor attractions that we work with also prioritise safety and follow up to date Scottish Government advice to ensure you have the safest possible experience in Scotland.
Our Team
We are on hand via e-mail and telephone if you have any questions before your tour and will be happy to help with any last-minute queries when you arrive at our departure point.
We can't wait to welcome you on tour and explore Scotland with you. Let's work together to create the best and safest experience for everyone.
Questions & Answers
Should I get travel insurance?

We highly recommend you take out travel insurance.

What should I bring with me?

As above, it is always advisable to be prepared for any weather in Scotland so a jacket is always a good idea! A bottle of water for hydration and a camera to capture the spectacular views and you are set to go!It is not necessary for you to bring your own meals, as we will stop throughout the day in small towns or villages where you can purchase food, however you are more than welcome to bring along snacks or a packed lunch.

What should I wear?

Whilst there are no strenuous physical activities on our tours, we would recommend you wear comfortable clothing and shoes, and a jacket is always advisable.

What will the weather be like?

Scotland is routinely unpredictable, but we do have a very temperate climate. The geography of Scotland means that it does rain more frequently in the west of the country and there are stronger winds in the east.

Are there luggage limitations?

Due to the size of our vehicles, on our multi-day tours, we guarantee to carry one piece of luggage per passenger of 55cm x 40cm x 20cm, with a maximum of 15kg. This is equivalent to hand luggage allowed in an aircraft cabin.Should you have larger suitcases or luggage, there are left luggage offices at the train and bus stations in Edinburgh, Glasgow and Inverness.If you are wishing to bring your luggage with you on a one-day tour, please contact us for further arrangements.

Is there an age limit?

We are happy to welcome anyone from the age of 3 years old and up on all of our scheduled tours!We can only accept children under 3 on the Multi-Lingual Highland Adventure one-day tour and they will travel at the appropriate infant rate. We cannot accept children under 3 on any other scheduled tour.

Where does my tour depart from?

Our departure cities are Edinburgh, Glasgow and Inverness, and our departure points are as follows Edinburgh Highland Experience Tours Caffe Nero 1 Parliament Square High Street Edinburgh EH1 1RE Glasgow Highland Experience Tours 266 George Street Glasgow Inverness Highland Experience Tours Stance 7, Inverness Bus Station Margaret Street IV1 1LT

When do I need to check-in for my tour?

Check-in closes 15 minutes before your tour is due to depart.If you think you will be late for check-in, please contact us as soon as possible to let us know. In fairness to all passengers, our tours will depart promptly at their scheduled time.

Will I have time off the vehicle?

When we plan our tours we aim to get as much of a balance as possible between free time and travelling time. We want you to experience the best of Scotland, so you will not be travelling for much more than two hours without a break on any of our tours.

Is tipping required for the driver?

A gratuity for good service is always appreciated.

How many people will I be travelling with?

Our vehicles range from 7 to 33 seats. Please note that the number of passengers and vehicle size, on your tour is dependent upon demand and availability.

What is the transport vehicle like?

Our tours are run on modern, luxury Mercedes vehicles with a wide range of seating capacities, which will transport you in comfort and safety. They feature air conditioning, panoramic windows and reclining seats. They're the best way to experience Scotland!
Contact our Travel Experts
+1 844 311 3006
24/7 Support
Our team of experienced tour specialists have travelled to hundreds of countries around the globe and have decades of first-hand travel experience to share. Contact us now to have all of your tour-related questions answered!