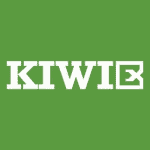 Number of tours

7
Age Range

18-45
Number of reviews

30
Rating

4.8

/5
Response rate

100%
Response time

within 2 days
Dannica

Written on January 18th, 2021

Honestly didn't know what to expect, but actually had one of the best holidays I have ever had. Great for super adventurous people and those who like to take it…

Read more

Kiwi Experience commented on this review

Kia ora Dannica, thanks so much for the awesome review and I'm so glad that you had an amazing time. I will pass on your great feedback to Tim which I'm sure he'd love to see. All the best to you and Nathan. Kind regards, Craig

Written on January 5th, 2021

I really enjoyed the tour. Everything was well planned and our guide Tim gave us plenty of options for activities. I booked the things I really wanted to do in …

Read more

David

Written on October 22nd, 2020

Great trip accommodation good lots seen on the trip top and helpful tour leader

Kiwi Experience commented on this review

Thanks so much for the great review David and glad to hear you had a great time. I will pass on your nice comments to the tour leader, Tim.

Written on September 25th, 2020

I thoroughly enjoyed my 'Kiwi Experience', excellent way to travel round the gorgeous south island, especially as a solo traveller. I feel I saw everything I wa…

Read more

Written on July 22nd, 2020

Had such an incredible time with Kiwi Experience and met some friends for life. Would highly recommend

Kiwi Experience commented on this review

Kia ora Craig, thanks for the great feedback, we really appreciate it. Glad to hear you had a great time :)

Written on March 24th, 2020

It was very exciting and interessting to lern about the Maori culture, to get a feeling and have contact to the people. The alpine hiking was an other highlight…

Read more

Kiwi Experience commented on this review

Hi Barbara, thanks so much for leaving a wonderful review. Glad to hear that you had a great time. We will pass your comments onto your Driver Guide. All the best, from the Kiwi Experience Crew

Written on March 6th, 2020

Very good, met nice people

Kiwi Experience commented on this review

Thanks for the review :) Glad to hear you had a great time.

Written on February 29th, 2020

I was on the small group tour starting on 10th February. Hamish was our guide and he was great. Really approachable, knew his stuff, and I'm grateful to him fo…

Read more

Kiwi Experience commented on this review

Kia ora Olivia, thanks so much for the review. Really glad to hear you had a great time. We will pass your comments onto Hamish :) All the best.

Written on February 27th, 2020

The overall trip was excellent, and I would recommend it to anyone looking to travel NZ. Our guide Hamish was very passionate, funny and knowledgable, who went …

Read more

Kiwi Experience commented on this review

Thanks so much for the review Estiah. We will definitely look into the breakfasts and fix this for future tours. Many thanks

Sean

Written on February 24th, 2020

My thoughts on the kiwi experience 17 day tour are as follows; I loved the places we visited, although I felt like in some places such as Wellington and Christc…

Read more

Kiwi Experience commented on this review

Thanks for the feedback Sean. We really appreciate your comments and we review this tour to ensure we are giving the best experience to all of our customers. So glad to hear you met some great people and enjoyed the tour too. All the best, from the Kiwi Experience Crew
Kiwi Experience Destinations
Kiwi Experience Videos
Health & Safety Guidelines
COVID Hygiene Measures

·        Regularly sanitised high-traffic areas
·        Gear/equipment sanitised between uses
·        Transportation vehicles regularly sanitised
·        Driver Guides required to regularly wash hands
·        Passengers encouraged to wash hands regularly
Questions & Answers
Is there Wifi on the bus?

If you find yourself totally over gazing out of the window at the epic landscapes as you travel across New Zealand and instead wanna scroll through your friends' social media page back home then you can. Limited Wifi is available on the majority of Kiwi Experience vehicles.

Who travels with Kiwi Experience?

Kiwi Experience welcomes passengers from all walks of life; lone-wolfs, happy couples, the young and the young at heart. Kiwi Experience creates a unique atmosphere by attracting like-minded homies from across the globe.

What does 'Unlimited Travel' mean?

It is one of the best things about travelling, the freedom to explore a new place on your own time. Kiwi Experience will give you 12 months to kick off your trip from the date of purchase. Then, once you're on the road, you have another 12 months to complete your adventure. Choose one of their seven-start anywhere passes and you'll have the freedom to repeat your trip as often as you like.

How do I book accommodation?

Every day that you are travelling on the bus, Kiwi Experience will guarantee you a bed for your first nights stay in each overnight stop. In some locations, the bus stays 2 or 3 consecutive nights (such as Taupo, Franz Josef and Queenstown) so they guarantee these nights too. In peak season when accommodation can be hard to come by, your driver guide will take care of all bookings for you as you go. If you are planning to stay somewhere longer than the minimum travel time, we recommend you contact the hostel they stay at in advance and secure those extra nights. All accommodation costs are additional to your bus pass.

How does it work with organising the activities?

Travelling with Kiwi Experience will save you loads of cash with exclusive deals on the best activities that New Zealand had to offer and a "Best Price Guarantee" on them. This means if you see any of our suggested activities advertised cheaper elsewhere (that matches the same timeslot), show your Driver Guide and the activity providers will match that price. In summer, New Zealand activities are super popular so Kiwi Experience guarantees you a spot in the line.

What is Hop-On Hop-Off travel?

Back in 1989, Kiwi Experience invented the "hop-on, hop- off" travel concept which changed New Zealand adventure travel forever! Our bus passes are super flexible, meaning you can travel New Zealand in your own time. There is no set-in-stone itinerary and you can simply spend as long as you like in each stop on route. This allows you to personalize your trip to suit your travel needs, from 1 month to 1 year. Just book yourself back on a bus when you are ready to carry on to the next destination.
Contact our Travel Experts
+1 844 311 8331
24/7 Support
Our team of experienced tour specialists have travelled to hundreds of countries around the globe and have decades of first-hand travel experience to share. Contact us now to have all of your tour-related questions answered!