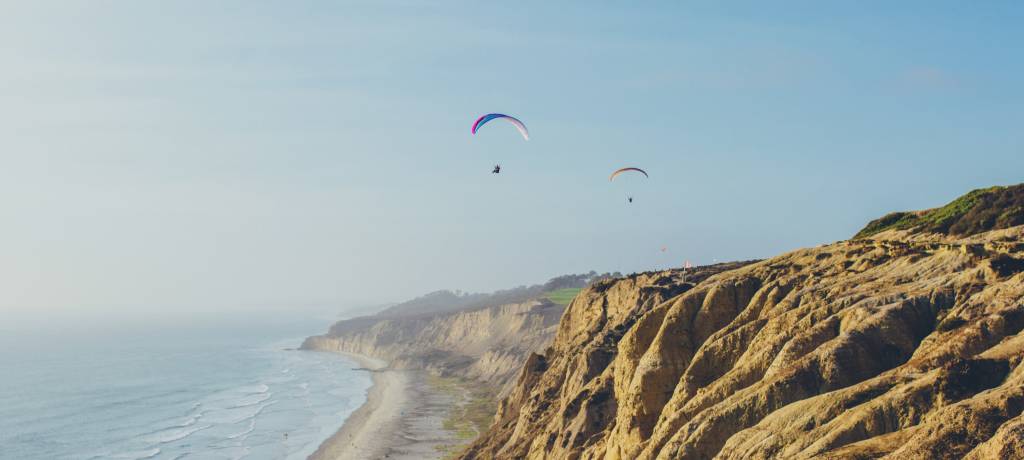 Adventure Honeymoon Packages & Tours
Embarking on your honeymoon is the beginning of a fantastic adventure, so why not make your honeymoon itself an extension of that? Beyond the typical spa holidays, there are plenty of amazing ways to celebrate your recent union. 

 
Popular adventure honeymoon packages
Your adventure honeymoon bucket list
Swimming with sharks

Swimming with sharks is an incredible start to married life! In gorgeous places like Thailand, Fiji, and Mexico, travellers can safely snorkel amongst nurse and other friendly species of shark. Of course, let's not forget the Great Barrier Reef! 

Going on a safari

Rolling plains, gorgeous, powerful animals, and views you'll never forget: that's a honeymoon safari. Embark on an African safari to places such as Tanzania, Kenya, and South Africa to glimpse the Big Five while staying in incredible safari lodges, or pay a visit to Thailand to explore the jungles and its unique wonders.

Paragliding

From Colombia to Nepal, Switzerland to Turkey, paragliding is the ultimate form of adventure. Travellers can soar like birds across their honeymoon destination of choice, and, as a bonus, many paragliding companies offer the chance to record the experience to commemorate your first adventure together as a married couple.  
Popular destinations for adventure honeymoons
Where is your first adventure as a married couple going to take you? Your honeymoon adventure can take place anywhere in the world, but there are a few destinations in particular that we think could be the perfect adventure for you and your new spouse.
All destinations for adventure honeymoons
Contact our Travel Experts
+1 844 311 8331
24/7 Support
Our team of experienced tour specialists have travelled to hundreds of countries around the globe and have decades of first-hand travel experience to share. Contact us now to have all of your tour-related questions answered!
A TRAVEL MAGAZINE BY TOURRADAR