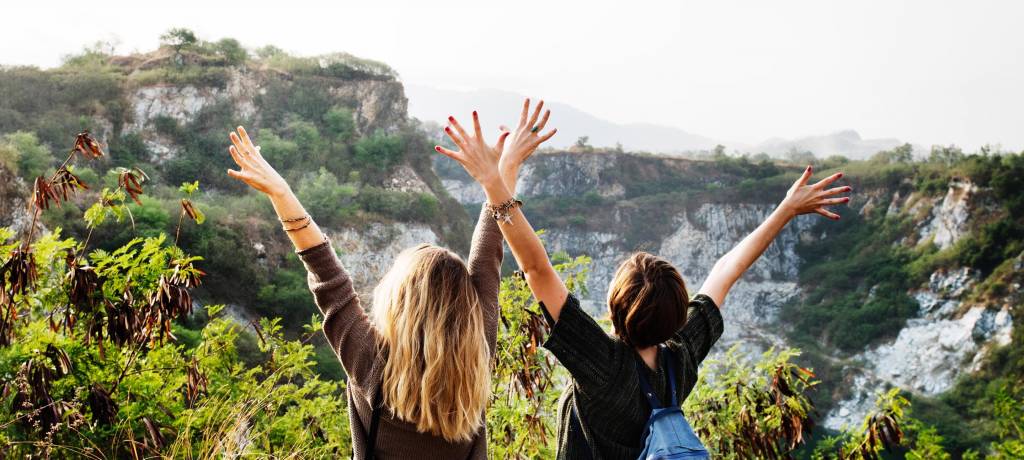 Adventure Travel & Tour Companies
Compare 975 different adventure travel operators and find the perfect tour for your next adventure. TourRadar - booking tours made easy.
Embark on an Adventure Tour
Looking for something a bit different than your average holiday? An adventure tour is just the thing to satisfy your wanderlust! Jam-packed with activities like white-water rafting, zip-lining, trekking, and scuba diving, these trips are guaranteed to get your heart pumping and your pulse racing in far-flung destinations across the globe.
Best Global Adventure Travel Companies
Not only are these global tour operators considered to be some of the leading brands in the industry, but they also offer an extensive selection of top-rated adventure tours. G Adventures, Intrepid, and Contiki rank in the top three spots for their diverse range of trips in destinations around the world.
Tours
Destinations
Headquarters
1. G Adventures
250+
Worldwide
Canada
2. Intrepid
250+
Worldwide
Australia
3. Contiki
250+
Worldwide
UK
4. Topdeck
250+
Europe, Africa, Asia, North America, Australia/Oceania
UK
5. Exodus
250+
Worldwide
UK
6. Tucan Travel
124
Europe, Africa, Asia, Latin America
UK
7. Bamba
250+
Worldwide
USA
8. Dragoman
250+
Africa, Asia, Latin America
UK
9. National Geographic
96
Europe, Africa, Asia, North America, Latin America
Canada
10. World Expeditons
250+
Worldwide
Australia
Local Adventure Operators with Outstanding Reviews
Do you strive to support smaller, locally-owned companies when you travel? Our Travel Experts have reviewed and shortlisted the top local tour operators with outstanding reviews, so you can have the adventure of a lifetime and give back while you're at it.


 
Rising star: One Life Adventures - If you're after an adventure tour with a group of young, like-minded travellers, check out this top-rated operator. Their Japan One Life Adventures trip was voted the #1 tour of the year in 2019.
Best Adventure Specialists by Destination
If you already know where you'd like to go, check out our list of adventure tours categorised by continent, or take a look at the top-rated operators below.
Top Countries for Adventure Tours
Adventure Travel Companies in India
Want to discover India on an adventure tour? Whether you're looking to travel with like-minded people in your age bracket or you're after a tour the whole family will love, start your trip planning with these highly-rated operators.
 
Choose Your Adventure Style
Physical Rating for Adventure Tours
What You Need to Know About Adventure Tours
How can I find the ideal adventure tour?

Finding your perfect adventure tour is a breeze on TourRadar! Check out our recommendations above for some of the most highly rated travel experiences, or browse our full range of adventure tours and use our handy filters to narrow down your options until you find The One!

Are climbing tours available?

Climbing tours can be found in our range of adventure tours, as well as in our hiking and trekking category. Please reach out to TourRadar's customer support team for further information about climbing tours.

Why do prices differ so much between companies?

The cost can vary depending on a range of factors, including your destination of choice, the length of your trip, and your travel style. Luckily, TourRadar has hundreds of adventure trips suited to every budget.

How active do I have to be to participate in a adventure tour?

You'll find adventure tours designed for all ages and fitness levels, from beginners to seasoned experts and everyone in between. That being said, you're more likely to enjoy your trip if you have a good level of fitness and an active lifestyle. If you're not sure which tour is the best fit for you, don't hesitate to ask one of TourRadar's Travel Experts for guidance.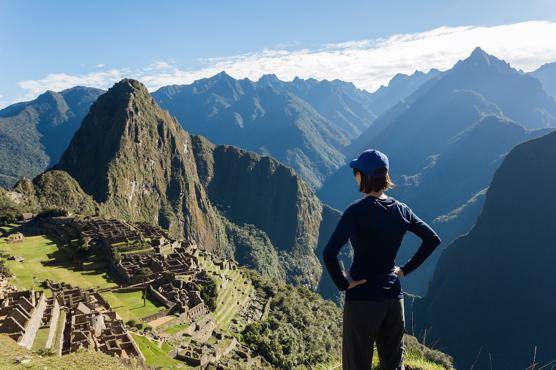 Best Adventure Tour Of The Year
Each year, TourRadar awards tours that receive the best reviews across a number of categories. This year's adventure winner is: 
7 Day Inca Jungle Adventure To Machu Picchu
, a week-long tour operated by 
Inkayni Peru Tours
 that's filled with loads of bucket-list worthy adventures.
Highlights of the tour:
Explore the beautiful Sacred Valley
Go biking, rafting, and zip-lining 
Eat authentic Peruvian food in Cusco
Trek to the top of Machu Picchu 
Suitable for:
 Solo travelers, couples, budget travellers  
View Tour