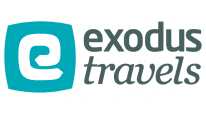 Number of tours

510
Age Range

16-99
Number of reviews

13,090
Rating

4.4

/5
Response rate

92%
Response time

within 1 day
Written on May 17th, 2022

Certainly covered a lot of ground quickly, which suited me. Excellent local guides with good archaeological knowledge and tour guide was also extremely hard-wor…

Read more

Written on May 16th, 2022

Absolutely amazing! Our guide, Ivan, was fantastic! Based on this tour, I would recommend Tourradar to my friends. Thanks for a great adventure.

Written on May 12th, 2022

Our guide Michela was exceptional. She had bad weather to deal with and handled both to the satisfaction of all participants. She was knowledgeable of the area …

Read more

Exodus Travels commented on this review

We would like to sincerely thank you for taking the time to post a review of your experience on our Walks of the Cinque Terre and Portofino tour and we are so pleased to hear that you enjoyed your adventure. We were especially happy to hear your feedback on your experience being led by Michela and have shared your comments with our local team. Thank you again and we hope you'll choose Exodus for your next adventure! -Exodus Travels

Written on April 23rd, 2022

This was a wonderful tour! It covers a great variety of sites, across Greek history. We also enjoyed beach time! Our guide, Eva, did a fantastic job and handled…

Read more

Exodus Travels commented on this review

We would like to sincerely thank you for taking the time to post a review of your experience on our Highlights of Ancient Greece tour and we are so pleased to hear that you enjoyed your adventure. We were especially happy to hear your feedback on your experience being led by Eva and have shared your comments with our local team. Thank you again and we hope you'll choose Exodus for your next adventure! -Exodus Travels

Written on April 20th, 2022

The tour provided transportation and accomodations. The content of the tour was was often shallow. One local guide in Lecce was very good. The guide in Mattera…

Read more

Exodus Travels commented on this review

We would like to thank David for his review, although we regret that he was did not feel that enough information was given at times on his trip. We have received very positive feedback on this itinerary in the past, and we note that the Exodus tour leader, Fabrizio, was rated 4.65 out of a possible 5 stars by clients on this departure. We remain confident in Fabrizio's excellent ability to lead this tour, however we are sorry that David's experience with him was less positive. Unfortunately, as the trip notes mention, Italian legislation rules that tour leaders are not allowed to guide groups in some cities, museums, and churches. One of these is Matera, where Exodus must use a local licenced guide, and though we take on board David's feedback relating to the local guide, we believe that the tour of Matera, a beautifully unique UNESCO heritage site, is still worthwhile, providing visitors with insights into the city's rich culture and history that might otherwise be lost. When reviewing feedback from future trips, we will bear David's comments in mind and will, if necessary, make changes. -Exodus Travels

Written on March 28th, 2022

Everything about this tour from start to finish was brilliant! There is no better way to experience and see this area of Italy! Tour guide Veriano Verde was s…

Read more

Exodus Travels commented on this review

We would like to sincerely thank you for taking the time to post a review of your experience on our Walking the Amalfi Coast Tour and we are so pleased to hear that you enjoyed your adventure. We were especially happy to hear your feedback on your guide Veriano and have shared your comments with our local team. We can't wait to have you back on your next adventure! -Exodus Travels

Written on March 12th, 2022

Well organized, easy to communicate, fun trip, great group! Thank you

Exodus Travels commented on this review

We would like to sincerely thank you for taking the time to post a review of your experience on our Snowshoeing in the Catalan Pyrenees Tour and we are so pleased to hear that you enjoyed your trip. We can't wait to have you back on your next adventure! -Exodus Travels

Andrea

Written on November 25th, 2021

Thanos was amazing . The tour well organised and walks everyday. Amazing hotel and food

Exodus Travels commented on this review

We would like to sincerely thank you for taking the time to post a review of your experience on our Mountains and Villages of Evia Tour and we are so pleased to hear that you enjoyed your adventure. We were especially happy to hear your feedback on your guide Thanos and have shared your comments with our local team. Thanos is an Exodus legend! We can't wait to have you back on your next adventure! -Exodus Travels

Cyndi

Written on November 6th, 2021

The climbing was a bit of a challenge, but the scenery was well worth the effort! It was an amazing trip and one of my all time favorites!

Exodus Travels commented on this review

We would like to sincerely thank you for taking the time to post a review of your experience on our Walking The Amalfi Coast Tour and we are so pleased to hear that you enjoyed your adventure. Very glad to hear that you found that the views were worth the challenge! We can't wait to have you back on your next adventure! -Exodus Travels

Debbie

Written on October 28th, 2021

This is a packed (but comfortable) itinerary that offers an introduction to the highlights of Sicily! Pace is comfortable. Good food, good wine, and lots to see…

Read more

Exodus Travels commented on this review

We would like to sincerely thank you for taking the time to post a review of your experience on our Sicily Grand Tour and we are so pleased to hear that you enjoyed your adventure. We were especially happy to hear your feedback on your guide Tiziano and have shared your comments with our local team. We can't wait to have you back on your next adventure! -Exodus Travels
Exodus Travels Videos
Travel Safety Charter
A safe return to adventure

Exodus Travels is committed to the safety of our travellers, leaders, staff and suppliers at all times. It's just as important now as it was back in 1974, when we took our first travellers on an overland journey deep into the heart of the Hindu Kush in Afghanistan. With a focus on the great outdoors and getting of-the-beaten track, our expertly guided active & adventure trips are well suited to safe and healthy travel.
Safe Destinations​
All of our Exodus destinations will be required to pass a 5-stage approval process, which includes FCO advice and a separate validation by a leading independent Travel Risk Management company.
You can contact our Travel Experts at any time for the latest information on local travel guidelines, country entry requirements or health certifications. We will regularly update trip notes and advice so you have up-to-date information.
Cleaning Protocols
Enhanced cleanliness and hygiene safety measures will be introduced in our accommodation, transport, meal locations and venues, and our local teams will visit each one in advance of travel.
Exodus Travels has received the World Travel and Tourism Council's Safe Travels stamp, which provides travellers with additional assurance that we have adopted health and hygiene global standards designed to keep your travels as safe as possible.
Your Accommodation:
We will check that enhanced cleaning protocols have been introduced by our accommodation providers, which may include the following:
Enhanced cleaning measures, with focus on 'high-touch' areas to be routinely carried out in the properties used.​
Staff trained in relation to the Prevention of Spread of Infection (POSI) for inside and outside the workplace. ​
Processes implemented to allow for physical distancing in public areas, for example during the check in process, in lifts and in public seating areas.​
Enhanced standards for food preparation including training, use of face masks if required, superior cleaning for areas that are involved in meal preparation, and replacing a restaurant's buffet service with a waiter service. ​
Additional single rooms at a preferential rate for solo travellers who would like them. Please speak to the team who will be happy to arrange this for you.​
On the transport:
We use spacious, private vehicles restricted to your group members only. Your guide will  ensure that customers use the same seat for all journeys in one day.​
Vehicles are thoroughly cleaned before departure, and daily throughout your trip. Hand sanitisers are readily available onboard where regular handwashing may not be possible.​
At your meals:
Suitable venues will be proposed for all meals, whether included in the price of your holiday or at your own cost, and whether your guide accompanies you or not. 
The meal venue proposed will reflect: 
Cleanliness and hygiene measures for staff, equipment and venues. ​
Use of face masks for staff involved in the preparation and serving of food. ​
Options to effectively distance from other customers. ​
Measures laid out by local government or controlling authorities. ​
Healthy Small Groups
On our guided group trips, you'll join a 'small group bubble' (average of 10 travellers). Every member of your small group will complete a declaration prior to travel, to state they are free of COVID symptoms and any known exposure, and will be asked to take a temperature check in the first 12 hours upon arrival.
Before you travel +
Prior to your trip we will send you our latest safe travel guidelines. We'll ask you to acknowledge that you understand and will abide by the advice to keep the group safe and well.
If in the unlikely event you show symptoms of COVID-19, or have received a positive test or have been asked to self-isolate via your Government's Test and Trace scheme up to 20 days before travel, we will refund you free-of-charge. ​Terms apply.
We recommend that you purchase travel insurance that includes medical cover for COVID-19, Coronavirus, or any pandemic illness. You will need this to cover any care or costs relating to COVID-19.
On your trip +
We keep group sizes small in order to maintain a low risk 'small group bubble', with an average of 10 guests in each group.
Additionally, group members will be asked to do a temperature check on arrival or within the first 12 hours of the start of the tour.
For now, your Exodus Guide won't shake hands on arrival or hug on departure, but will offer support on an activity, like a tricky point on a walking trail, where the benefit is deemed to outweigh the risk. ​
Your Exodus Guide will ask you to report any COVID symptoms immediately, so that appropriate action can be taken to safeguard the group. ​
Your Exodus Guide will carry some extra personal protection equipment, for example face masks, disposable gloves, hand sanitiser, thermometer; surface cleaning materials & COVID-19 tests.
In the unlikely event that your group needs to self-isolate, your local team will offer support throughout. We will help arrange accommodation and food and help to organise medical care and liaise with your insurance provider. In the unlikely event that a guide contracts COVID, they will be replaced immediately. ​
24/7 Expert Guidance
Your expert local guide will plan ahead to minimise time in crowded places by re-routing or arriving at quiet times, where possible.
Our experienced UK based response-team work in tandem with your guide to keep you safe on your adventure, helping to identify local medical facilities or arrange for you to come home if required.
Prior to your trip, our UK HQ will work with the local team to re-route or amend itineraries, where possible, to avoid high risk or high-density locations and comply with local guidance.  If this affects a highlight of the trip, or if the location cannot be avoided, we will update the trip notes and send them to you 7 weeks before departure. ​
We will make every effort to reduce prolonged close interaction with the general public, especially in indoor spaces. ​
Your Exodus Guide will advise you if face masks are recommended for a specific visit. ​
Our UK HQ response team have details of the most suitable medical care facilities for each point on the trip, and will work in tandem with your guide, should you need it. ​
If official travel advice changes during your trip, your guide will work closely with UK HQ to reroute or help with repatriation if required. 
Exodus Travels Destinations
Questions & Answers
Are there any additional charges?

No, there are no other local payments or surcharges.

What information is provided on cycling trips?

Each Cycle trip has a day to day itinerary outlining the km's per day, road conditions and expected pace. We also have an easy to use grading system so you can make sure the trip is suitable for the experience. Exodus has also created a downloadable Fitness Plan so you can be best prepared.

What do you offer for cycling tours?

We offer over 140 cycling itineraries in a variety of durations, destinations and difficulty levels. Exodus is the largest operator in the world with the widest selection of trips for first time cyclists through to high adrenaline technical rides. We have over 19 years of experience in researching and operating cycling tours.

I want an active vacation, but I'm not sure which one?

We offer over 230 hiking, walking, and trekking holidays and will have a tour to suit your preferences. Exodus has led the way with our Walking & Trekking holidays for over 35 years and is the world's leading walking and trekking tour operator.

I want to see real wildlife encounters, what do you suggest?

We have over 50 amazing trips where the focus is on wildlife spotting. From tigers in India to bird spotting in Costa Rica to safaris in Africa, we have plenty of tours where you will see creatures in their natural habitats.

What if I don't want to join a group?

It's not a problem. Independent self guided holidays allow you to go at your own pace and never feel rushed. Comprehensive local maps ensure you won't get lost and your bags are transported ahead of you to the hotels we have organized for you. The detailed route notes provide everything you need, but just in case, there's a 24 hours emergency telephone number.

How are the groups made up?

Our like-minded travellers come from all around the world and travel as couples, friends or on their own. The ages vary with the average age in their 50s

How 'active' are the tours?

Exodus have trips for all levels of ability. Everything from leisurely walking (for people who are in good health, enjoy the outdoors and want a relaxing trip packed with interest) through to tough/challenging (previous experience and fitness are imperative at this level, as the environment may be more remote and challenging). We want you to feel good and have fun!

Do you visit local communities?

Absolutely. We create lasting memories and a more enriched travel experience by going farther and traveling longer. Community interaction is a priority.

Do you go off the beaten path?

Yes. Exodus trips are for adventure travellers who are seeking unique or new travel destinations and activities, with the promise of an exceptional, authentic experience.

Do you use local leaders?

Yes. People want to learn about the places, people, wildlife, history and culture of the places they visit with knowledgeable guides who are passionate about the places where they live.

What is the Exodus experience like?

Adventure tours get to the heart of a destination, discovering its many secrets, people, wildlife, culture and scenery. Our itineraries are busy but designed to allow real authentic exploration, we plan it all so you don't need to.

Do you participate in responsible travel?

Yes. We explore countries with the lowest environmental impact for people, we believe their presence should not be a burden on the environment.

What is the accommodation like?

It is clean, comfortable and authentic. Our accommodation is distinct and gets into the heart of the destination. From camping in the desert to low rise family run hotels, converted farm houses and luxury safari lodges, Exodus provides both a unique and good quality accommodation.

Where does Exodus travel to?

There are 500 holidays in over 90 countries. There is also the resources of worldwide staff. The Exodus team have a passion for travel and adventure, and between us we've notched up experience that spans 171 different countries.

Why travel with Exodus?

We have over 50 years of adventure experience! There are trips to suit any destination in the world, and active ability needs. Exodus are also the worlds leading Hiking and Biking operator. We offer free transfers at scheduled times in all destinations and there are no local payments or surcharges!
Contact our Travel Experts
+1 844 311 8331
24/7 Support
Our team of experienced tour specialists have travelled to hundreds of countries around the globe and have decades of first-hand travel experience to share. Contact us now to have all of your tour-related questions answered!