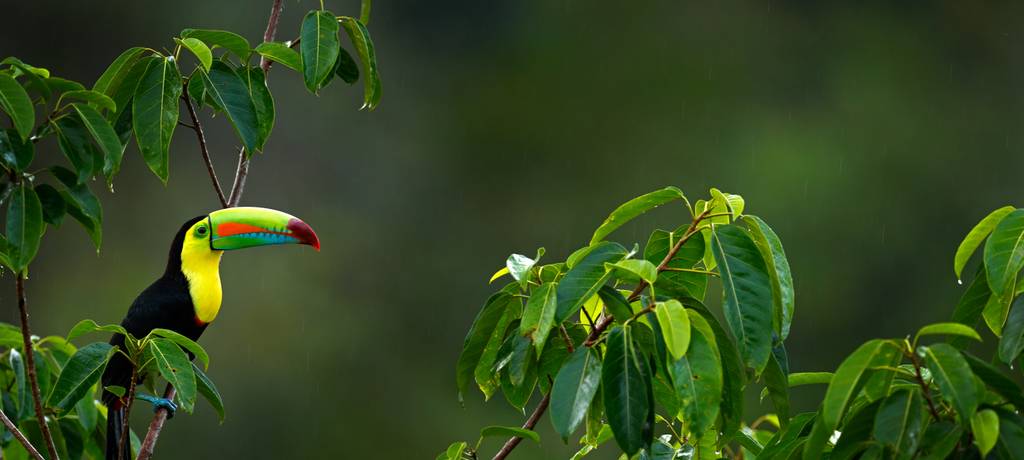 Wildlife Tours & Holidays
Do you live for shows like Planet Earth and would like to experience a nature documentary for real? If so, wildlife holidays were made for you. Whether you want to track snow leopards in India, see a polar bear in the wild in Alaska, or explore the biodiversity of the Galápagos Islands for yourself, discover more about wildlife tours below.
See Wildlife Tours
Best Destinations For a Wildlife Tour
With so many wildlife destinations to choose from, it can be hard to know where to begin! When it comes to wildlife tours, being spoilt for choice isn't a bad thing, discover some of our favourite places to see animals all over the world from South America to Australia.
Popular Wildlife Holiday Packages
Types of Wildlife Tours
Do you know what kind of animals you want to see, or already have an idea of what kind of wildlife adventure you want? Take a look at our wide range of wildlife experiences.
Popular Countries for Wildlife Trips
Whether you want to see tigers in India or spot birds in Ecuador, there's a laundry list of countries that can deliver you incredible wildlife experiences. In our humble opinion, the following countries are some of the places for holidays and wildlife tours.
Your Wildlife Adventure Bucket List
Go gorilla trekking

See polar bears in the Arctic

To see this animal in the wild, you should head to

Svalbard

or Baffin Island, but what better place to see them than in Churchill? The

polar bear

capital of the world!

Explore the unique Galápagos ecosystem

The Galápagos Islands

are home to an exciting ecosystem. The wildlife on land can keep you occupied for days, but go diving around these volcanic islands to be mesmerised further.   

Observe tropical birds in the Amazon

Visit penguins in Antarctica

Seeing a penguin in the wild is one of the most sought after experiences in the world! Set off on a cruise towards

Antarctica

and you'll see more of these cute animals than you can count!  

Discover the wildlife of Madagascar

Seeing animals in one of the most wildlife-rich destinations in the world is a magical experience. The lemur might be the most famous creature here, but there's plenty more to see in

Madagascar

!
Wildlife Watching Guidelines
Most of the time you'll be watching wildlife in a fragile ecosystem, so it's important to be mindful of the following. 
Keep your distance

It's important to maintain a safe distance at all times. While this is for your own safety, it is also for the sake of the animal. It's important not to surprise them, and keeping a distance will give you a chance to experience them properly, undisturbed.

Don't disturb the animals

Trying to befriend animals with food, touching them or calling out to them, can alarm them. They are not used to humans and need to be given respect and space. Follow your guide's lead at all times. 

Leave nothing behind

The world's best wildlife is usually found in fragile ecosystems. It's important that you tread lightly, take nothing and leave nothing behind.
Best Deals for Wildlife Holidays
Find Your Wildlife Itinerary
Book your wildlife trip today!
+1 844 311 8331
24/7 Support
Our team of experienced Travel Experts have travelled to hundreds of countries around the globe and have decades of first-hand travel experience to share. Contact us now to have all of your tour-related questions answered!
WILDLIFE TRAVEL INSPIRATION BY TOURRADAR