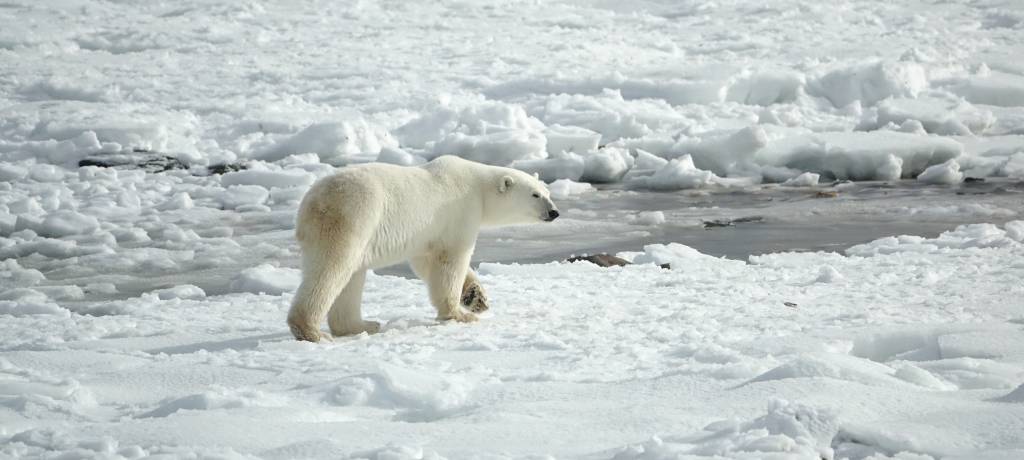 Polar Bear Tours & Trips
From the icy shores of Churchill and Baffin Island in Canada to Norway's extreme north, Svalbard, there are only a few places in the world where travellers can see polar bears in their natural habitat. For people dreaming about seeing these incredible animals, polar bear tours are the safest and most cost-effective option - and we have everything you need to know about them here.

 
See all polar bear tours
Best time to see polar bears
Where to see polar bears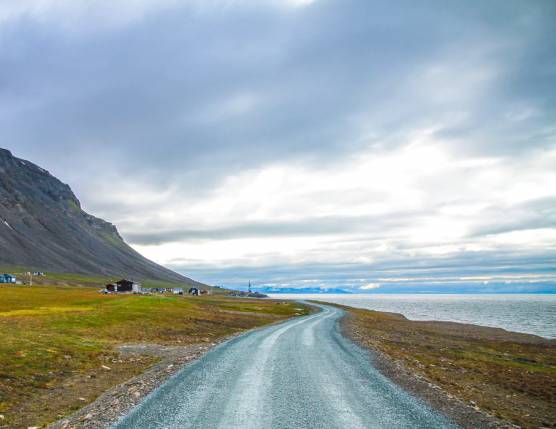 Svalbard
In Svalbard, the polar bear population actually outnumbers the human population - it's the best place on earth to observe polar bears undisturbed in their natural habitat. However, travellers should note that visiting Svalbard in the winter is impossible - the waters around the archipelago are frozen. Tours are thus only available between May and September, and this is an amazing time to view polar bears from the safety of your ship and take incredible photos of the stunning landscapes.
See tours in Svalbard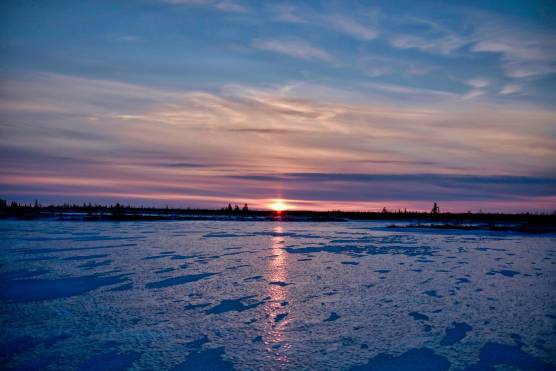 Churchill
Churchill is known as the polar bear capital of the world! A major benefit of a polar bear tour in Churchill (located in northern Manitoba, Canada) is the ability to view the bears from close-up, thanks to the specially designed vehicles visitors are often travelling in during their tour. A visit to Churchill often comes with sightings of other Arctic animals - don't be surprised if you see beluga whales, orcas, and more! The peak season for polar bear tours in Churchill is between October and November, but there are plenty of other opportunities available - March, July, and August, for example, are great months to see cubs!
See tours in Churchill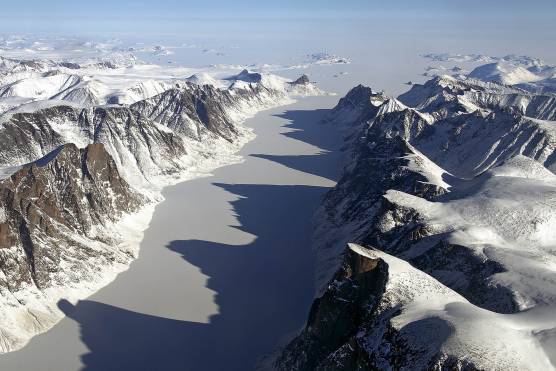 Baffin Island
Baffin Island, located in Nunavut, Canada, is one of the Arctic's most elusive destinations - not too many travellers dare venture this far north! If you're looking for a truly Arctic experience, polar bear tours to Baffin Island often treat visitors to stunning displays of the northern lights as well. Visit in March or April to see cubs or cruise along the jagged coast in August or September.
See tours on Baffin Island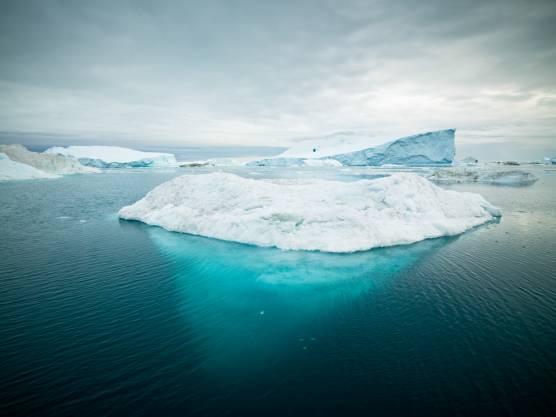 Northwest Passage
One of the last truly untouched destinations on the planet, the Northwest Passage is a frozen span of ocean that only melts enough for cruises to travel through it for a short period between August and September. Cruises through the Northwest Passage aren't strictly designed as polar bear tours, but travellers can often spot them over the course of the cruise. 
See Northwest Passage cruises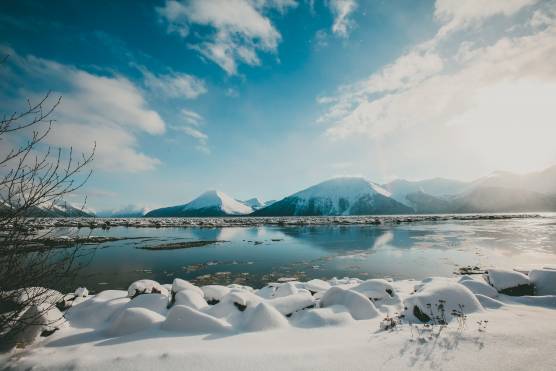 Alaska
Alaska is a massive state, so travellers should know what they want to see before they set off on their adventure! The best place to spot polar bears in Alaska is Kaktovik, which is located on Barter Island. While polar bears can be found in other parts of Alaska, Kaktovik generally provides the best chances of seeing them in the wild. The best time to visit Alaska for polar bears is between mid-August and late September when the bears come to feed on bowhead whales. 
See tours in Alaska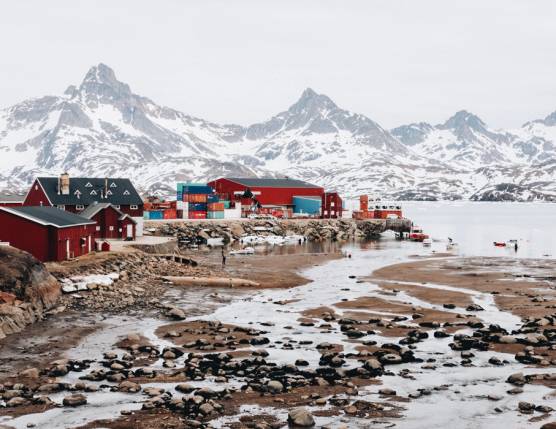 Greenland
The primary breeding place for polar bears in Greenland is on a northern part of the island, so your chances of spotting a polar bear in the rest of the country aren't always very high. The best way to see polar bears in Greenland is by cruising along the island's coast, which is an option for travellers visiting between June and September.
See tours in Greenland
Learn more about the Arctic Circle
FAQ
Is it guaranteed to see polar bears on the tour?

As with any wildlife tour, there are no guarantees travellers will see polar bears on their polar bear tour. However, there are ways to maximize your chances: carefully select your destination and time of departure, and make sure you always listen to your guide's advice for spotting polar bears once you're travelling!


Are polar bear tours safe?

Although polar bears have a reputation as fearsome animals (and they certainly can be), safety is always the number one priority on a polar bear tour. All viewings are conducted within strict regulations that protect both the bears themselves and the lucky travellers watching them. For more information, click here.

Do I have to be physically fit to join the tour?

Most of the tours are not physically demanding - since it would be too dangerous for travellers to walk unprotected around the bears, most tours take place in speciality vehicles or on cruise ships. However, travellers should be in generally good health, as these tours take place in very remote areas.

Do I need any special gear?

No! While travellers are encouraged to bring their cameras and binoculars, there is no special gear required to embark on a polar bear tour. However, always make sure to check the weather conditions and predicted temperatures for your trip, and pack accordingly!

Will I see the northern lights on my polar bear tour?

It may be possible to see the northern lights during a polar bear tour, but this varies depending on the destination and the time of year. If you're dreaming of seeing both polar bears and the northern lights, time your visit in late autumn, and try to visit a destination especially far north.
Contact our Travel Experts
+1 844 311 8331
24/7 Support
Our team of experienced tour specialists have travelled to hundreds of countries around the globe and have decades of first-hand travel experience to share. Contact us now to have all of your tour-related questions answered!
A TRAVEL MAGAZINE BY TOURRADAR