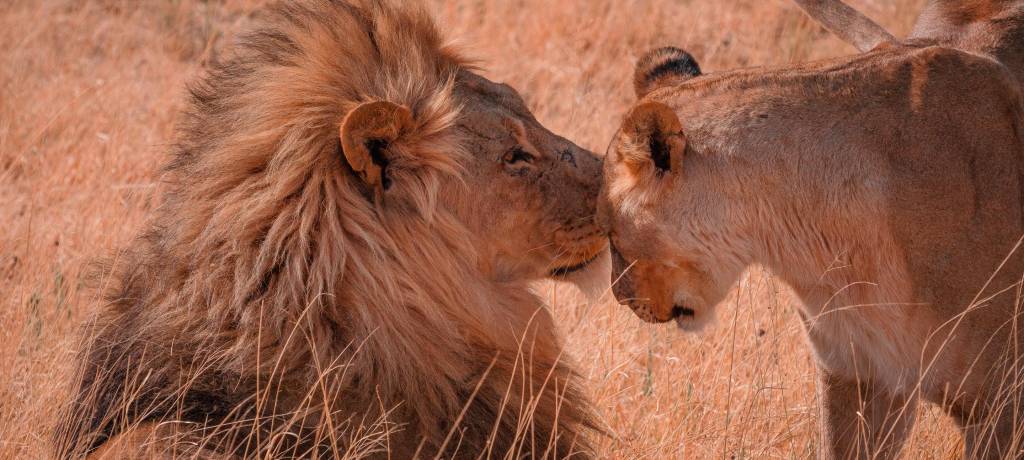 African Wildlife Safari
Africa's open plains boast some of the world's most majestic animals. Truthfully, few places on earth can provide a wildlife spectacle quite like the one found on this continent. It's the best place for discovering beasts in their natural habitat. Learn more about what you'll see on an African wildlife safari.
See all tours
What do you want to see the most?
The Big Five

For most people going on an African safari, dreams are made of lions roaring in the wilderness, lithe leopards going in for the kill, elephants marching along marshy banks, African buffalo grazing on grass and fleeting glimpses of rhinos. There are many destinations throughout Africa where these dreams are brought to life in vivid ways. 
 

All Big Five safaris

The Great Migration

The Great Migration is an annual event where millions of wildebeest, zebra and antelope make their way from the plains of Serengeti to Masai Mara. Many wildlife enthusiasts hope to witness this incredible sight. To maximise your chances of seeing the migration, plan your African safari according to the seasonal movements of the animals!
 

All Great Migration safaris

The Flamingos

Lake Natron is a fascinating waterbody. While the algae found in the shimmering lake is harmful to many animals and the high concentration of minerals found in the waters can burn human skin, flamingoes have adapted to the conditions and found a way to thrive here. You'll find millions of lesser flamingoes hanging out in the serene waters of Lake Natron.
 

All bird watching safaris
Top African wildlife safari tour packages
Best wildlife safari destinations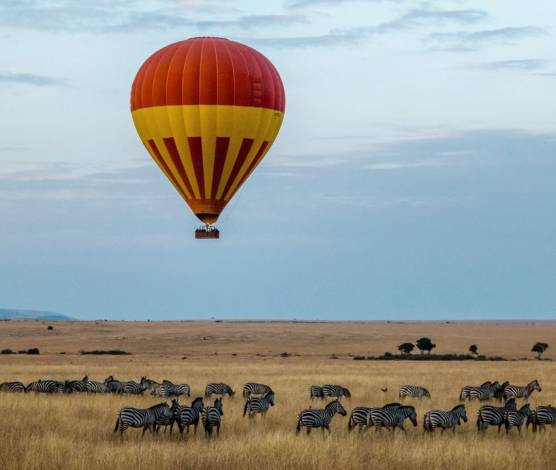 Kenya and Tanzania
Why choose? One of the best ways to explore these neighboring countries is on a wildlife safari that combines both of them. Each country offers rich and varied landscapes abundant with animals, all of them easily accessible. If you're flying to Africa, make the most of your time there by exploring everything Kenya has to offer: from the reserves of the Masai Mara to the numerous elephant families found in national parks. Then discover the wildlife that calls Tanzania home. From the Ngorongoro Crater to lions stalking the tall blades of grass in the Serengeti, all of it is breathtaking.

Wildlife Highlights: The Great Migration, Big Five and flamingoes
Must see places: The Serengeti, Masai Mara, Lake Natron, Ngorongoro Crater, and Olduvai Gorge

 
Kenya & Tanzania safaris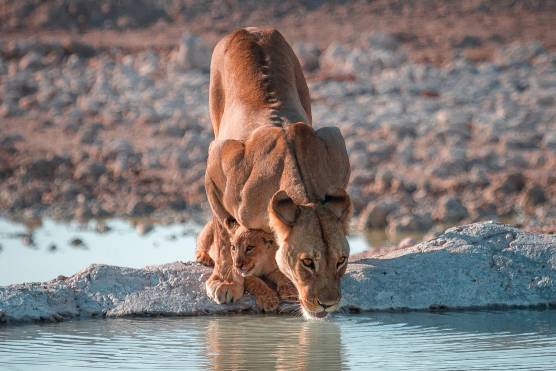 Southern Africa
As far as regions for a wildlife safari, southern Africa's biodiversity, natural attractions, and abundance of animals make it perfect! With Kruger National Park on its doorstep, South Africa is safari powerhouse, Botswana packs a punch with its big game in Chobe National Park and the Okavango Delta, while Namibia's dramatic landscapes provide a spellbinding backdrop for seeing creatures in the wild.

Highlights: The Big Seven, wine tasting and a mokoro canoe trip through the shallow delta waters
Must see places: Okavango Delta, Sossusvlei dunes, Makgadikgadi Salt Pan, and of course, Etosha National Park

 
South Africa & Botswana tours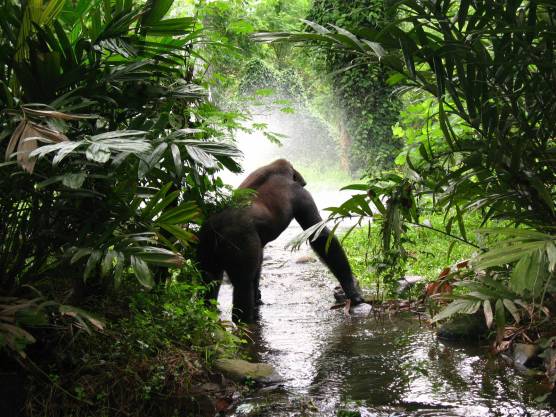 Uganda and Rwanda
If you've ever wanted to see a mountain gorilla in the wild, Uganda and Rwanda are the places to be. Uganda's Bwindi Impenetrable Forest National Park and Mgahinga National Park, and the Volcanoes National Park in Rwanda are some of the last remaining places on earth to see these formidable creatures in their natural habitat. Discover the wildlife, flora, and fauna of these stunning countries on a jungle safari.

Highlights: Mountain gorillas and chimpanzees
Must see places: Bwindi Impenetrable Forest National Park, Mgahinga Gorilla National Park, and the Volcanoes National Park

 
Uganda & Rwanda tours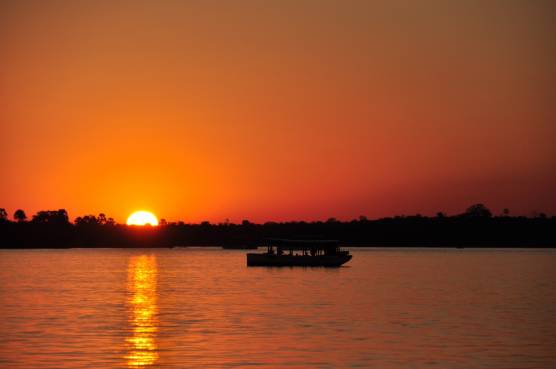 Zambia and Zimbabwe
Along the border of Zambia and Zimbabwe, the world's largest sheet of cascading water -- Victoria Falls -- leaves visitors openmouthed. On either side of this colossal waterfall are two countries that offer some of the best game viewings in Africa. Zimbabwe's Hwange National Park is one of the continent's largest parks and home to a huge population of elephants. South Luangwa and the Lower Zambezi in Zambia offers travellers unique ways to see animals: on foot, a motorboat and even a canoe.

Highlights: Discover the wildlife on a river safari or a sunset cruise and visit Devil's Pool
Must see places: Victoria Falls, Zambezi River and Hwange National Park

 
Zimbabwe safaris
Best time for a wildlife safari in Africa
Top wildlife safari tour operators


Frequently asked questions
How long do the game drives last?

The length of a game drive varies, but they normally last around three hours. You can expect around two game drives a day, one in the morning and one in the afternoon. Some camps also offer game drives mid-morning, and in the evening, or at night depending on the kind of animals travellers are hoping to see.

Is it safe for a solo traveller to go to Africa?

Yes. A group tour is perfect for travelling to Africa if you're feeling nervous or apprehensive, and a great way to meet people from around the world. Guides are professionally trained and can help you feel comfortable on your solo African safari.

Who else will be on my tour?

This depends on the operator, but you can expect people from different walks of life. Individuals of all ages and nationalities book tours: solo travellers, couples, friends and families. An African wildlife safari is very different from most tours and brings people together in an especially effective way. Depending on the kind of tour you pick, you may cook with your fellow travellers, set up camp, and so on! It's a great way to travel and explore the world.

What should I consider when travelling with children?

Travelling with children to Africa on a safari may seem overwhelming but it's very doable and will be a lot of fun! Start by researching your family tour to Africa and understanding it in detail so you can prep for your trip. Bring games and activities to keep them busy for any long drives and find fun ways to teach them about wildlife. For children, a safari will be an incredible experience!

How does a luxury safari distinguish from a budget safari?

As you can probably imagine a luxury safari is a luxe way to travel. You can expect a high level of comfort (premium accommodation and transportation) but bear in mind that you are travelling in the African wilderness, so luxury doesn't always mean five-stars. Budget safaris may require you to help set up camp and participate in meal preparation and cleaning.

How can I find an affordable wildlife safari?

Keep an eye out for deals and think about when you want to visit. During the dry season, everything from the flights, tours, and accommodation will be more expensive. During the wet season, safaris are cheaper. Ideally, compare safari options on TourRadar and filter for the biggest deals or lowest prices. 

 
Contact our Travel Experts
+1 844 311 8331
24/7 Support
Our team of experienced tour specialists have travelled to hundreds of countries around the globe and have decades of first-hand travel experience to share. Contact us now to have all of your tour-related questions answered!
A TRAVEL MAGAZINE BY TOURRADAR