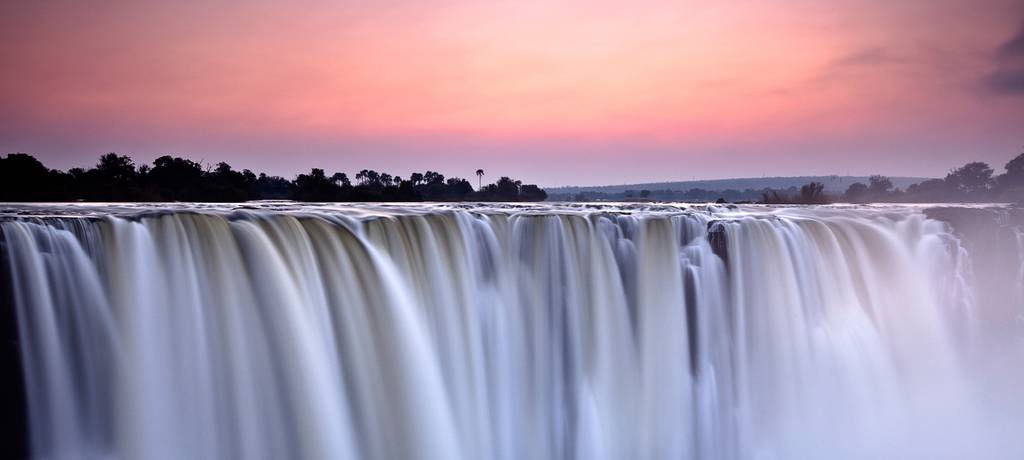 Victoria Falls Guide
The spectacular Victoria Falls, that sits along the border between Zambia and Zimbabwe is one of the Seven Natural Wonders of the World. It may be a honeypot for all kinds of travellers, but the plummeting waters of Mosi-oa-Tunya' – 'The Smoke that Thunders' is worth the visit. Discover essential information about this incredible natural attraction below.
See Victoria Falls Safaris
Victoria Falls: Facts You Must Know
Is Victoria Falls the largest waterfall in the world?

It may not be the widest or tallest, but Victoria Falls is still considered the world's largest waterfall. Because of its impressive combined dimensions (the falls are 1708 metres wide and 108 metres high), it is the largest sheet of falling water on the planet. It's twice as high as Niagara Falls and watching the sheer volume of cascading waters plummet into the rocks below makes for an awe-inspiring sight.

From where does Victoria Falls get its water?

Victoria Falls is created by water flowing from the Zambezi, the fourth largest river in Africa. At 2574 kilometres long, the river cuts through eastern Angola, along the east edge of Namibia and northern border of Botswana, and then flows along the border between Zambia and Zimbabwe to Mozambique.

How did Victoria Falls get its name?

Before Scottish missionary and explorer, David Livingstone discovered this massive sheet of falling water, in Lozi, the language spoken by the locals, the waterfall was called Mosi-oa-Tunya—"The Smoke That Thunders." On November 16th 1855, Livingstone became the first European to see Mosi-oa-Tunya, and named it Victoria Falls in honour of the ruling monarch at the time, Queen Victoria.

How was Victoria Falls created?

Victoria Falls is the result of the Zambezi River flowing across a plateau and wearing away at the cracks. The hard basalt rock plateau over which the Upper Zambezi flows has cracks, and soft sandstone fills these cracks. Geologists estimate that for the last 100,000 years, the Upper Zambezi has been eroding at the softer rock, to create a series of massive gorges.

Can you swim at Victoria Falls?

Yes! After a hundred thousand years of erosion, numerous rock pools have formed around Victoria Falls, and the most popular and daring of these, Devil's Pool, will give you a chance to peer over the edge of the world's largest waterfall. To reach this all-natural infinity pool, fearless travellers take a rocky walk and swim in the Zambezi, before falling into a swimming hole that pushes them to an edge where a rock lip allows them to watch the cascading waters below.

What is special about Victoria Falls?

Along with experiencing the power of nature, Victoria Falls also gives travellers a chance to experience rare and magical sights. From Devil's Pool to bungee jumping over the raging waters, there's no shortage of gripping experiences, but have you ever seen a lunar rainbow? When the sunsets on a full moon, moonlight bounces off the spray, and a rainbow appears. It's a spellbinding way to experience this wonder of the world.

How long is the Victoria Falls Bridge?

Victoria Falls Bridge is 198 metres long and crosses the Zambezi River, and is built over the Second Gorge of the falls. Because the river encompasses the border between Zimbabwe and Zambia, and the bridge is the link between the two countries, you'll find border posts on both ends. 

When did Victoria Falls become a World Heritage Site?

In 1989, Victoria Falls became a UNESCO World Heritage Site. The beautiful sight comprising of the Zambezi River, plunging noisily over basalt gorges along with spray, mist and rainbows, and other exceptional geological and geomorphological features have cemented this natural wonder's outstanding universal value.
 

What visa do I need to visit Victoria Falls?

As Victoria Falls sits on the border of Zambia and Zimbabwe, depending on where you are crossing, you'll need to acquire different visas. The visa requirements differ for citizens from different countries, but most likely you will need a visa to visit the falls. Nationals from some countries can get a visa on arrival, but it's best to research this in advance to avoid any disappointment.

Is it safe to travel to Victoria Falls?

Victoria Falls is a safe tourist destination, and as long as you are careful in the way that you would usually be, you can enjoy the falls with peace of mind. However, malaria is a valid concern for travellers. Two to six weeks before leaving for Victoria Falls, travellers are advised to visit their doctor, pharmacist or travel clinic to seek medical advice for travel to this destination.
Planning Your Victoria Falls Trip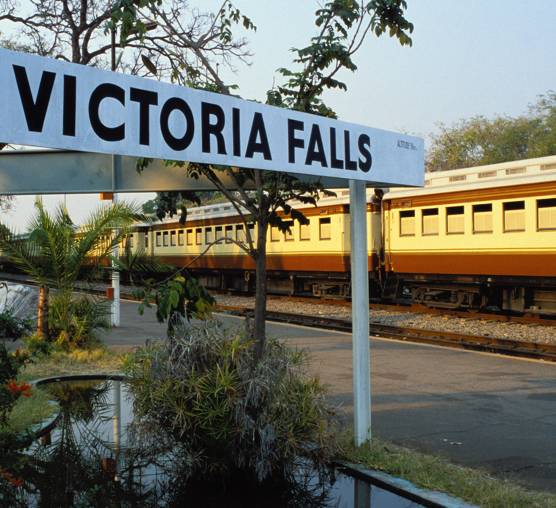 How to Get There

Victoria Falls is situated on the Zambezi River along the border of two countries. You can reach this natural wonder from either the town of Victoria Falls in Zimbabwe or Livingstone in Zambia, as both have good connections to the falls. For more insight and information on the location, detail maps, flights, read our guide.
 
More on 'how to get there'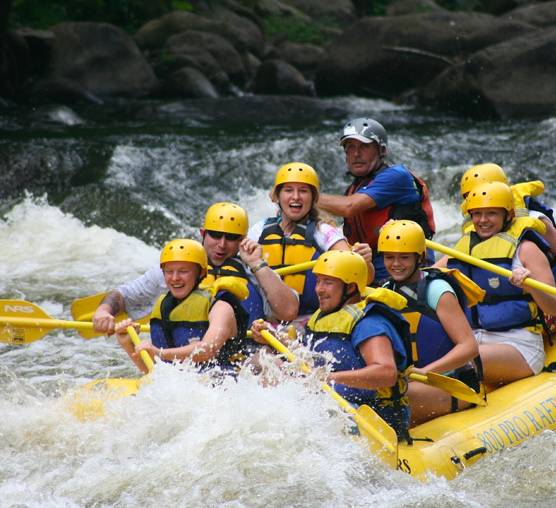 Things to Do

There is no shortage of activities near Victoria Falls and the surrounding area. As you make your way across the bridge that straddles the plunging waters, you might see a helicopter in the sky, and as you get closer, in the mist, you'll find fearless individuals preparing to bungee jump. Read our guide and find out what the national park has to offer you.
 
More on 'things to do'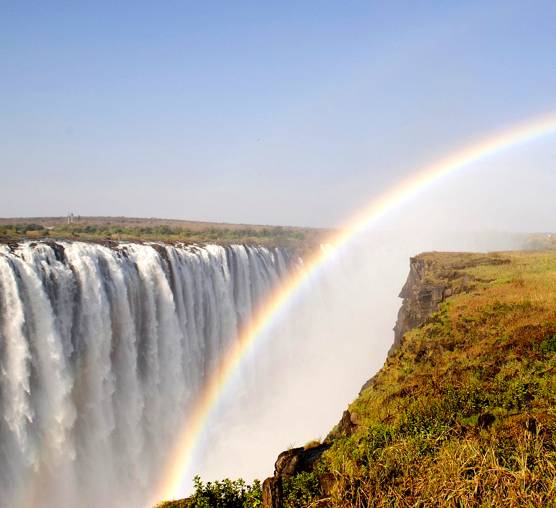 Best Time to Visit

The best time of year to visit Victoria Falls is from February to May, just after the region's summer rains, when this magnificent body of cascading water is at its highest volume. If you want to make the most of your trip and enjoy attractions like Devil's Pool, check out our guide which highlights everything you need to know about when to travel to Victoria Falls.
 
More on 'best time to visit'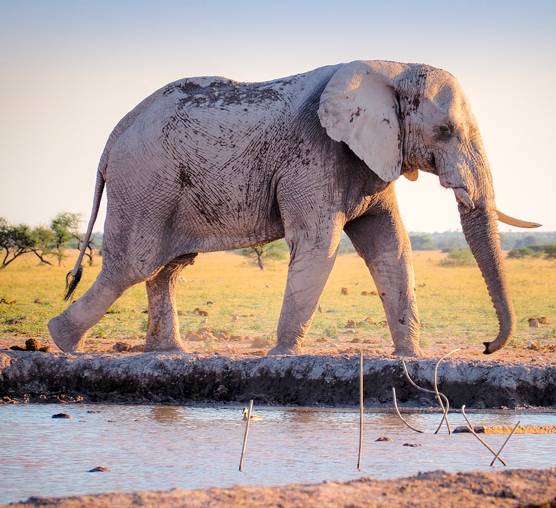 Wildlife

Discover some of Africa's abundant game while visiting Victoria Falls, as there are three protected wildlife areas in the vicinity. Visitors to the region can go on a safari to Victoria Falls National Park, Zambezi National Park or Victoria Falls Private Game Reserve. Learn more about what animals you can expect to experience in their natural habitat by reading our guide to the region's wildlife.
 
More on 'wildlife'
Most Popular Victoria Falls Trips
Top-Rated Adventures from Past Travellers
Current Victoria Falls Deals
Best Victoria Falls Operators & Travel Companies
Compare the best companies operating tours to Victoria Falls based on reviews from past travellers.
Book your Victoria Falls adventure today!
+1 844 311 8331
24/7 Support
Our team of experienced Travel Experts have travelled to hundreds of countries around the globe and have decades of first-hand travel experience to share. Contact us now to have all of your Victoria Falls questions answered!
SAFARI INSPIRATION HAND-PICKED BY OUR TRAVEL EXPERTS