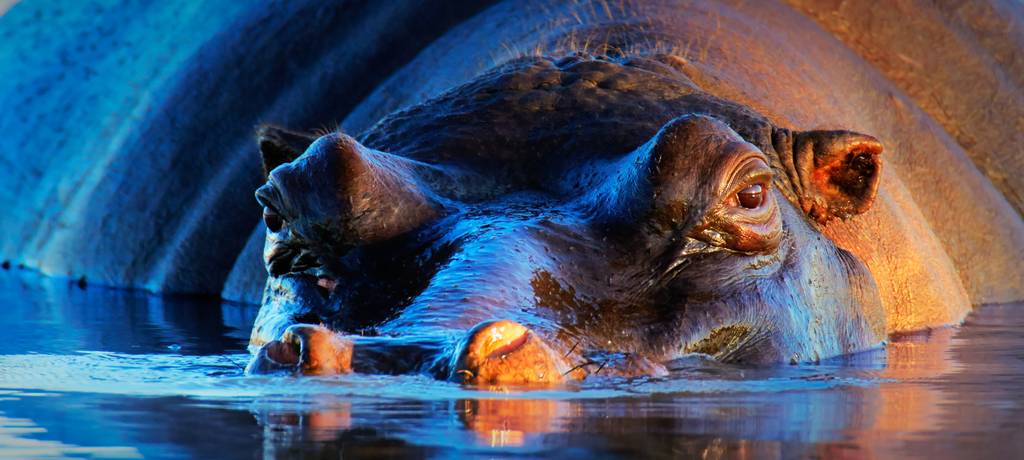 Kruger National Park Guide
There are so many reasons why Kruger National Park in Cape Town, South Africa is one of the world's most enchanting safari destinations. From spotting Big Five creatures like lions in their natural habitat to stunning African landscapes as far as the eye can see, this park delivers big on both wildlife and wilderness. Travellers visiting this animal kingdom are in for a treat. 
View Kruger Safaris
Facts About Kruger National Park
If you're embarking on a safari for the first time or it's your first time to this wildlife-rich reserve, you might want to brush up on your Kruger facts to help you plan for an exciting adventure ahead!
How can I visit Kruger National Park?

Experience Kruger National Park on a self-drive holiday or tour! With the tour option, choose between a guided, open vehicle safari or closed vehicle tour. You also have the choice of visiting park spaces with open borders or fenced game reserves. If you decide to go with the fenced game reserves, your safari will be in the private areas surrounding Kruger National Park. 

Is Kruger National Park fenced?

Greater Kruger National Park is fenced and encompasses Kruger National Park as well as some incredible private reserves like Klaserie, Balule, Sabi Sand, and Timbavati, for example. Animals roam freely between the private reserves and Kruger National Park as there are no fences between the two. Read here about costs and fees.

Who owns Kruger National Park?

Kruger National Park was first proclaimed as the Sabie Game Reserve by Paul Kruger in 1898. He was the president of the Transvaal Republic at that point. Kruger first recognised the need to protect the animals of the Lowveld in 1884, but it took 12 years for his vision to come to life. At present, Kruger is a South African national park.

Is Kruger National Park malaria free?

Kruger is one of two South African national parks located in an area with risk of malaria. Mapungubwe National Park is the second one. However, the risk of the illness in both of these parks is usually low, even in summer months. If you are visiting the area, it's advisable to talk to your physician beforehand as the risk of contracting malaria needs to be weighed against the side effects of taking malaria medication.

Is Kruger National Park safe?

Like most parks and game reserves in South Africa, it's safe to travel around Kruger National Park. A majority of the people you'll meet while visiting the region are usually tourists or staff working for the tour operators, accommodations or park authorities. All of these people are there to make sure you have a great trip. Some South African cities can be dangerous, though, so check where you are arriving and be mindful.

Is Kruger National Park in Limpopo?

Kruger National Park occupies an area both inside the Limpopo and Mpumalanga provinces of South Africa. The park area is of 19,485 square kilometres (7,523 square miles), and it extends 360 kilometres (220 miles) from north to south and 65 kilometres (40 miles) from east to west. The administrative headquarters are in Skukuza, Mpumalanga.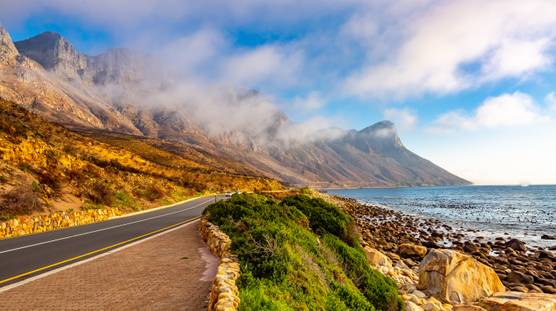 How to Get to Kruger

Getting to Kruger National Park is relatively straightforward. Visitors usually fly into Johannesburg, from where it's possible to take a domestic flight to one of the following airports: Skukuza Airport (located in the park), or Phalaborwa Airport, Hoedspruit Airport and the Kruger-Mpumalanga International Airport (all three of these airports are located near the park boundaries). 

Kruger-Mpumalanga International Airport tends to be the busiest as it is close to the southern entrance gates: White River and Hazyview. There are also daily flights to Eastgate Airport and Kruger Park Gateway Airport from Cape Town, Johannesburg, and Durban. 

Some visitors even opt to drive from Johannesburg, as Kruger has an access road to all entrance gates. The drive time will vary depending on your final destination in the park. On arrival at the national airports, most visitors rent a car to drive into the park, and some bus companies organise shuttles, while visitors on a multi-day group tour will most likely have transport taken care of for them. 
 
View Kruger Location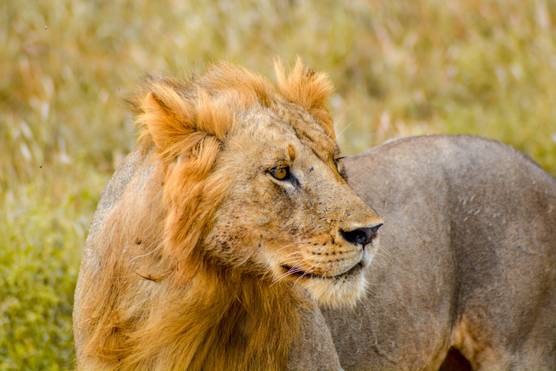 Wildlife You Can Spot

Kruger National Park is home to 147 mammal species, in addition to many reptiles, fish and amphibians. The major highlight of this park includes the Big Five: buffalos, elephants, lions, leopards and on rare occasions, rhinos (both black and white). Visitors will also get to observe many species of antelope, giraffes, hippos, zebras, wildebeest and hyena in their natural habitats. 
 
View Kruger Animals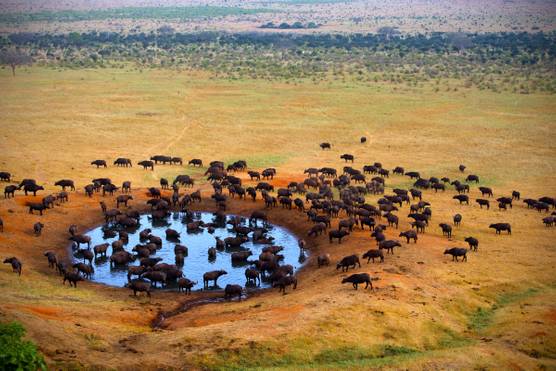 Weather and Climate

Visitors will find a semi-tropical climate in Kruger: mild winters and hot and humid summers. The rainy season occurs from October to March. At this time, the park becomes rich with foliage, prices are lower, and it also happens to be a great time for bird watching. However, for those looking to see beasts in the wild, the dry winter months are the best time for a visit. The nights get chilly, so pack warm clothes!
 
View Kruger Climate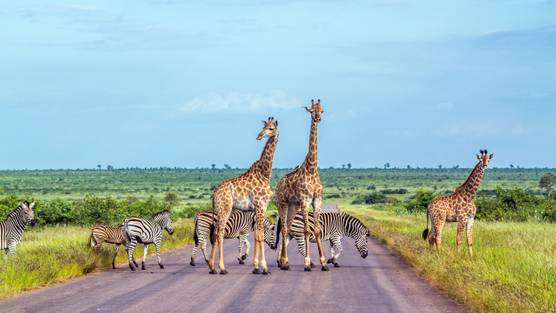 Best Time to Visit

You can visit Kruger throughout most of the year, even the wet season has its delights, but the dry season, from June to September is one of the best times to visit the park. The vegetation is abundant, and the park is prime for wildlife viewing. August and September are a strongly recommended time to visit because the temperatures are higher than mid-winter and creatures flock to water sources, providing plenty of chances to see them!
 
View Kruger Times to Visit
Most Popular Kruger National Park Safaris
Latest Deals on South Africa Tours
Kruger National Park Safari Reviews
Best Tour Operators & Travel Companies to Kruger National Park
Book your Kruger tour today!
+1 844 311 8331
24/7 Support
Our team of experienced Travel Experts have ventured to hundreds of countries around the globe and have decades of first-hand travel experience to share. Contact us now to have all of your tour-related questions answered!
SOUTH AFRICA TRAVEL INSPIRATION BY TOURRADAR