Experience the world with Explore!
Best 2023 Summer Destinations
Explore, Your Way!
There is a travel style for every adventurer, so you can choose to focus on cultural immersion, hiking the landscapes, or a truly exotic exploration and let the adventure begin. Simply pick the perfect trip, pack your bags, and get ready to make unforgettable memories.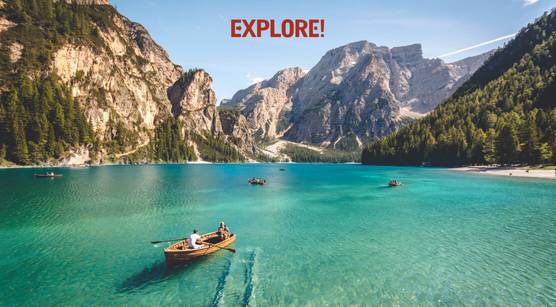 40+ years of Explore!
Since launching in 1981 with only six tours in a four-page brochure, Explore! has grown to become a leading tour operator, offering over 500 trips to over 120 countries across the globe.

With a focus on cultural exploration and adventure, Explore! allows travelers to discover new cultures, landscapes, wildlife, and communities in some of the most beautiful and exciting destinations in the world. From classic group tours and solo traveler holidays to active family adventures and hiking and cycling trips, Explore! has the experience to put the perfect itinerary together.

Whether you're looking to hike through the mountains, relax on the beach, or immerse yourself in the history and culture of a new place, Explore! has the perfect adventure for you.
Learn more
Contact our Travel Experts
+1 844 311 8331
24/7 Support
Our team of experienced tour specialists have travelled to hundreds of countries around the globe and have decades of first-hand travel experience to share. Contact us now to have all of your tour-related questions answered!