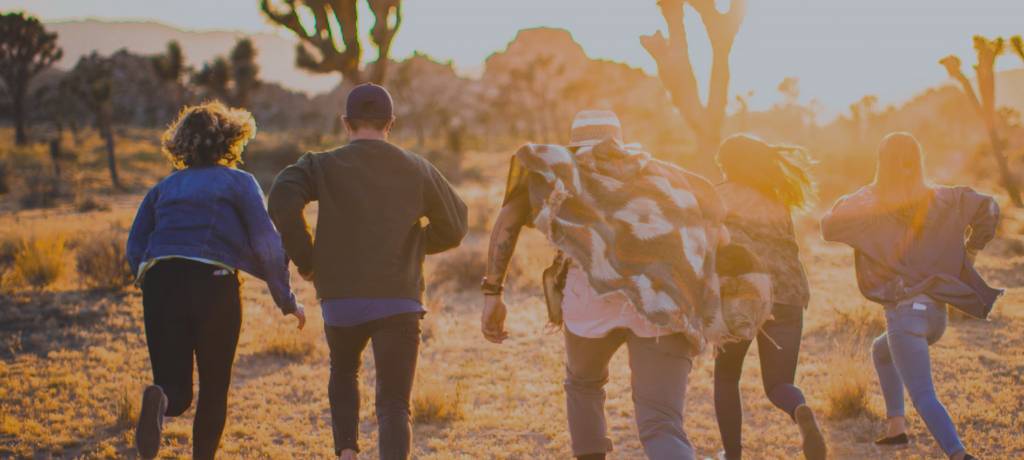 Small Group Tours & Trips
Travelling with a small group of friends (or friends-to-be!) is always a rewarding and exciting experience. Imagine travelling on a train through the jungles of Sri Lanka? How about taking in the art, culture, and food of Europe with a small group, receiving personalised attention from your guide? Whatever adventure you're looking for, you can find it while travelling on a small group tour.
Best small group tours around the world
Choose your next destination
Once you've decided that a small group tour is the one for you, the next decision is figuring out where it is you'd like to go! You'll find small group tours that visit nearly every corner of the world, so think about the type of thing you'd like to do and the kind of places you'd like to visit.
Popular destinations for small group travel
When you go on a small group tour, one of the highlights is the individual, personalised attention you can receive from your guide. If you want to explore a certain destination in-depth, a small group tour means you get to learn about exactly what you want to! Whether you're walking along the Great Wall of China, exploring Japan's famous fashion and food scene, wandering through a bustling market in Morocco, or floating along the Mekong Delta in Vietnam, your experience can be whatever you want in a small group tour.
Explore Europe on a small group tour
You could spend a lifetime exploring Europe and still not have seen all of its secret passageways, intricate art, and world-famous food, which is why a small group tour of the Old Continent is so perfect! Nature lovers and party animals alike will relish in Ireland's coastal hiking trails, ancient architecture, and bustling nightlife scene. If whiskey's your thing, your group will love touring the centuries-old distilleries tucked away throughout Scotland - not to mention the stunning natural beauty and mysteries like Loch Ness. Or, if you are a foodie, Italy must be calling your name! Enjoy fresh pasta the way only the Italians can make it, or hit one of the many gorgeous beaches on which the country prides itself.
People ask
What are the benefits of travelling in a small group?

Travelling in a small group allows you to have a more intimate travelling experience, ensuring you get the most out of your tour. Tours that have a low number of people generally stay in boutique accommodation or provide you with a more hands-on experience with the ability to adapt the itinerary.

What is the usual group size?

The group size can vary between tours, however, small group tours usually have 2-16 people.

Do many people travel alone on small group tours?

Yes, there are many people who travel alone or with their family and friends! Small group tours are often a great way to meet like-minded people who also love to travel.

Will the guide be a local?

Generally, your tour guide will either be a local or a representative from your tour operator. Either way, be sure that your guide has plenty of experience travelling to your destination.

Can we personalise the itinerary?

Some specialised tours do provide you with the opportunity to alter the itinerary, however, this is subject to approval from the rest of the group. Please contact your Travel Expert to find out if your tour can be personalised.

Is there a guide and a driver?

Most of the tours will have both a tour guide and a driver. However, on some tours, you will only have a tour guide, or on an independent tour, no guide at all.

Are families allowed?

Yes! Families are allowed on some small group tours. Small group tours provide more hands-on experiences and have the ability to adapt the itinerary to suit your family's needs. Check with your Travel Expert is you would like confirmation that the small group tour you're considering is appropriate for families. 
Small group adventure tours
Perks of travelling with a small group
Travel at more comfortable pace

When you travel on a small group tour, you're never left rushing to catch up with a large group hurrying through somewhere you'd rather spend more time, or itching to move forward while others linger. Travelling with like-minded people in a small group means you'll always have someone ready to see and do all the same things as you.

Get to know your travel companions

Gone are the days of the anonymous, impersonal large group tour. Travelling on a small group tour allows you to get to know every member of your group - their likes, dislikes, and personalities. This also goes both ways - your guide and travel companions will get to know everything about you, which means your travel experience is even more customised.

Ask all the questions you want

Never worry about monopolizing the conversation or speaking over someone again! On a small group tour, not only is asking questions highly encouraged, your guide will have more time to dedicate to answering them. No matter how big or small, you can ask as many questions as you'd like on a small group tour.
Best small group travel companies
A TRAVEL MAGAZINE BY TOURRADAR