Educational Travel Companies
Compare 18 different educational tour operators and find the perfect tour for your next adventure. TourRadar - booking tours made easy.
Learn and grow while on the road
Do you want to learn a new skill while you travel, or are you looking to take a gap year? Get inspired by these educational tour operators offering everything from language courses, introduction to wildlife conservation, cooking classes, and history lessons. 

Our Travel Experts have reviewed and shortlisted these smaller locally-owned companies specializing in educational travel. Find out more about their tours so you can have the adventure of a lifetime while expanding your knowledge. 

Top ten educational tour operators:
What you need to know about educational tours
How can I find the right educational tour company?

GlobalEduTours ranks as the best international educational tours operator. Alternatively, check out our recommendations above for some of the other highly rated travel experiences. We recommend supporting smaller locally-owned companies when possible. 

Do I need a visa for my educational tour?

We recommend contacting your local embassies for the most up to date information as visa requirements are regularly being updated and vary from one traveller to the next depending on nationality and residence as well as the length and destinations of the trip. 
 

What are the benefits of an educational tour?

You can gain first-hand experience, skills and knowledge while meeting interesting people and making new friends. If lying on a beach all day isn't your thing, this will be a great way to improve yourself or widen your perspective through travel.

What type of educational tours are available?

You can learn a new language, try out a cooking class, go on a historical tour with a local expert, get started with yoga teacher training etc. There's so much to learn and the possibilities are endless!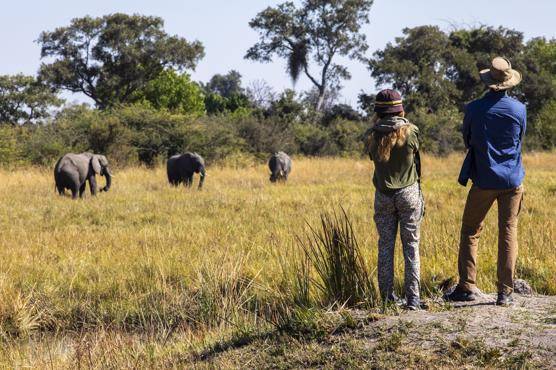 Top pick
African Wildlife Care Expedition EduTour
, a 15-day tour operated by
Global EduTours 
will take you on an unforgettable journey as you will learn about wildlife conservation, the region's history and rural communities.
Highlights of the tour:
Learn about the challenges of a Rhino Orphanage
Meet a local rural community
Experience South Africa's history and way of life 
Learn how to track wildlife in the bush
Age range:
17 to 80
Suitable for:
Anyone who is keen to learn   
View tour