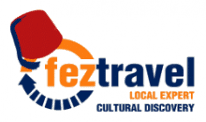 Number of tours

122
Age Range

8-99
Number of reviews

300
Rating

4.4

/5
Response rate

100%
Response time

within 1 day
Rebecca

Written on August 14th, 2022

Just finished this tour and really enjoyed it. Goksu was our tour guide and he was very knowledgeable, professional and helpful. The bus was very comfortable wi…

Read more

Written on August 13th, 2022

We really enjoyed our recent Turkey Classics tour with Goksu and got to see all the amazing sights of Turkey. Highlight being the hot air balloon in Cappadocia.…

Read more

Written on August 9th, 2022

Excellent, he done very good job .

Bekzat

Written on August 8th, 2022

Well organized, my wife and I are pretty satisfied with this tour. 🥳

Tom

Written on July 29th, 2022

Had an excellent time and experience on this tour and would highly recommend it and Fez Travel to others. I will definitely go on a tour with them again in the …

Read more

Written on July 20th, 2022

What a fantastic experience. With friendly and expert tour leader Tamer who really cared about our experience, we enjoyed many highlights but especially hot air…

Read more

Written on July 17th, 2022

Be prepared for long drives on some days. Reasonably priced.

Written on July 16th, 2022

Everything was amazing. Transfers we're seamless!

Terron

Written on July 13th, 2022

I enjoyed the experience. In the future, please give the option to purchase an actual seat on the ferry as the cost was minimal and traveling for a long time in…

Read more

Written on June 26th, 2022

Great experience our guide Cengizhan was very knowledgeable and couldn't do enough to make our experience the best would highly recommend.
Fez Travel Videos
Sustainability
These are the initiatives that this operator has in place to make your adventure more sustainable:

Sustainability Programs
- We host community-building or sustainability projects for tour-goers to partake in

Supporting Destinations and Local Communities
- Hires local guides
- Brings our passengers to locally run restaurants & businesses
- We consciously try to reduce over-tourism by taking travellers outside of the main visitor hubs

Animal Welfare
- Does not offer any tours that include elephant riding
- Does not offer any tours that use animals for entertainment

Accommodation
- Tours stay in locally run hotels/accommodations
- Selects accommodation providers that have sustainability programs in place

 
 
Questions & Answers
Do we need to bring our own sleeping bag? (For Anzac Day Tours)

We don't provide sleeping bags on our Anzac Day tours. As it gets colder during the night, we recommend you to have a sleeping bag for the night. You could bring your own or purchase locally, we do make a stop at one of the big supermarkets on our way to Gallipoli where you could make your own purchases.

Can we share with another solo traveller on the tour to avoid single supplement?

The single supplement is not mandatory, we guarantee to match you with another solo traveller from the same sex. If there is any odd numbers, one lucky person will get single room without any additional cost. If you want to have your own room, you could secure your booking paying single supplement.

Are your tours Guaranteed Departures?

Our tours are guaranteed departures, after you receive your booking confirmation we guarantee to run the trip regardless of how many people are booked on the trip.

Is there a luggage limit?

We don't have any luggage limit on the tours, there is plenty of space for storage.

What is average age on your groups?

Our average age on our group tours is 32 which comes from 2 different age groups. One group is more young adults who are between 22 to 30 and the other group is 45+. Thus, our average age becomes 32 – 35.

What is your children policy?

The minimum traveller age for escorted group tours is 8 years. Children aged from 8 – 12 years of age traveling on an escorted group tour in Turkey with two accompanying adults will receive a discount of 25% off the full rate. The child discount cannot be combined with other discounts. At the time of booking, whichever discount is the highest will be applied to a booking.

What is average traveling time?

Please check your pre-departure pack, the traveling distance for each day is given on detailed basis.
Contact our Travel Experts
+1 844 311 8331
24/7 Support
Our team of experienced tour specialists have travelled to hundreds of countries around the globe and have decades of first-hand travel experience to share. Contact us now to have all of your tour-related questions answered!