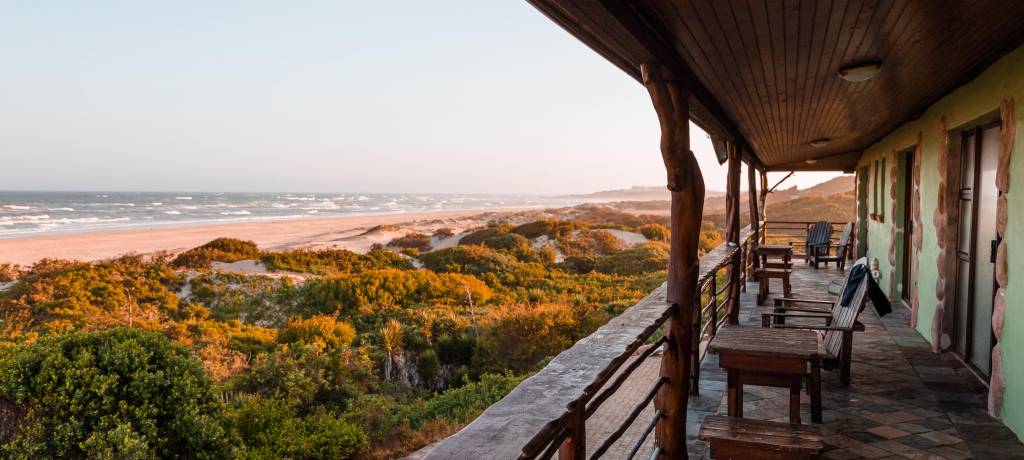 African Safari & Beach Holidays
Torn between an exciting safari adventure and an idyllic beach getaway? A safari and beach holiday is the perfect compromise! Taking you from iconic game reserves to the serene seashore, this type of once-in-a-lifetime holiday combines the very best of both worlds — all in a single break.
Kenya Beach Safari Packages
Tanzania & Zanzibar Beach Safari Packages
Top Destinations for a Beach & Safari Holiday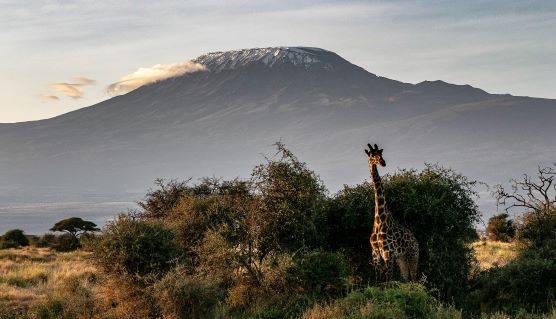 Kenya Safaris & Beach Holidays
Blending the world's most spectacular wildlife and a handful of islands scattered throughout the Indian Ocean, Kenya is the place of safari and beach holiday dreams. Start your trip at the Masai Mara, scouring the savannah for herds of zebra and wildebeest. Then, head to Kenya's south coast for a dreamy dose of tropical sunshine.
Highlights
Masai Mara National Park or Amboseli National Park: Experience unmatched game viewing, visit a Masai village, or photograph the starry night sky — there's plenty to see and do at these iconic national parks
Kenyan coast: Along with spectacular beaches, you'll find a number of activities on offer here, from surfing to snorkelling and fishing
Safari activities for every taste: Enhance your safari experience with a hot air balloon ride over Masai Mara, a horseback safari, or a specialised photography tour
Kenya Beach Safaris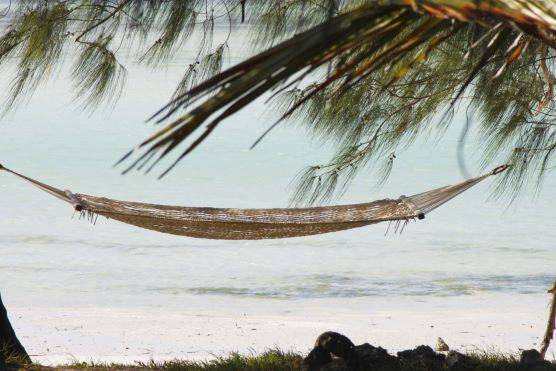 Tanzania Safaris & Beach Holidays
With world-renowned game viewing in Serengeti National Park, this diverse safari destination combines seamlessly with a luxurious beach holiday on Zanzibar, the exotic Spice Island located just off Tanzania's coast. Track the wildebeest migration, stay in a safari lodge perched on the rim of Ngorongoro Crater, and then round off your holiday with a phenomenal beach experience.
Highlights
Serengeti National Park: This reserve offers some of the best wildlife viewings on the planet, along with the largest population of lions anywhere in the world
Mount Kilimanjaro: For a dose of adventure, add a Kilimanjaro trek to your holiday
Ngorongoro Crater: This breathtakingly beautiful setting is one of the best places in Tanzania to see the Big Five
Olduvai Gorge: This fascinating paleoanthropological site is a must-visit attraction for history buffs
Zanzibar: Swim, snorkel, or lounge the hours away at this tranquil beach destination
Tanzania Beach Safaris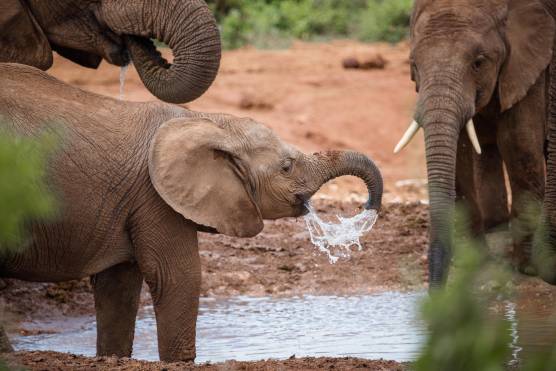 South Africa Safaris & Beach Holidays
South Africa is an incredibly diverse country — and that's exactly why it's the perfect destination for a safari and beach holiday. In only a matter of hours, you can go from Kruger National Park to the Elephant Coast, a gorgeous stretch of natural beauty known for its unspoiled beaches, subtropical forests, and magnificent coral reefs.
Highlights
Kruger National Park: Home to an incredible amount of biodiversity, including the Big Five, this world-renowned park is one of southern Africa's most famous wildlife reserves
The Elephant Coast: Located in a remote area of South Africa's KwaZulu-Natal province, this is where you'll find some of the country's best eco-tourism highlights, and one of the least developed stretches of coast in South Africa
South Africa Beach Safaris
Your Beach Safari Questions, Answered
Safari or beach first?

We usually recommend doing the safari part of your holiday first and ending your trip on the beach. This will give a real sense of balance to your safari experience. Safaris can be tiring because the game drives depart at the crack of dawn when the wildlife is at its most active. Your friendly wake up call can be as early as 5:00am.

Do you have any packing tips for a safari and beach trip?

While you're packing list will vary depending on several factors, there are a few essential items you'll need on every safari excursion. Minimal and lightweight earth-toned clothing is an absolute necessity, along with a windbreaker or warm layers for early mornings and chilly evenings. Check out our Ultimate Safari Packing List for more tips.

How can I book a beach safari?

TourRadar makes it easy to book your perfect safari and beach holiday. Simply browse through our Africa Beach Tours and Holiday Packages, choose the dates and destinations that most appeal to you, and then book your dream safari holiday online!

 

How to choose the right safari?

The first step to deciding on the perfect safari is to consider what species you most want to see, what landscapes you're intrigued by, and what activities are at the top of your safari wishlist. Once you've determined these factors, you'll have a much easier time narrowing down the options to find the ideal safari for you.
Book your Beach Safari today!
+1 844 311 8331
24/7 Support
Our team of experienced Travel Experts have ventured to hundreds of countries around the globe and have decades of first-hand travel experience to share. Contact us now to have all of your tour-related questions answered!
SAFARI TRAVEL INSPIRATION BY TOURRADAR