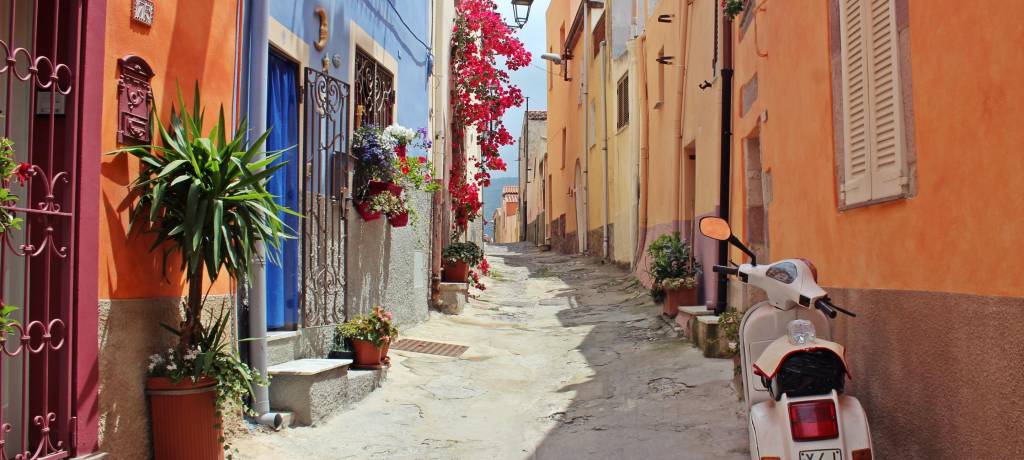 Best Italy Vacations
Welcome to Bella Italia! Italy is one of Europe's most popular destinations, and with food, scenery, and culture like this, it's easy to understand why. Choose from our huge range of Italian vacation packages.
Popular Vacations for Italy
Places Recommended by Our Travel Experts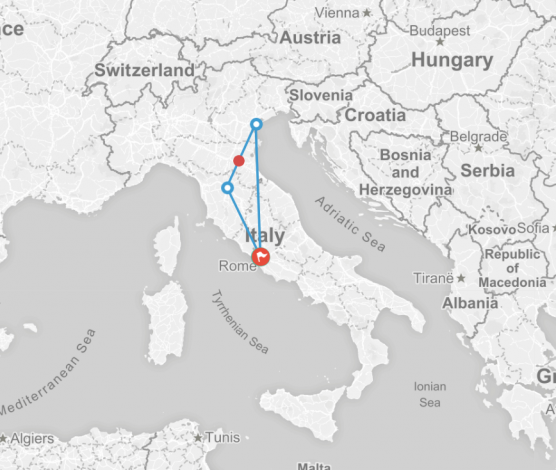 Packages Recommended by Our Travel Experts
Vacations to Rome, Florence & Venice
You don't want to miss out on any of Italy's must-see destinations, right? Not to worry: our travel specialists reviewed packages that visit them all. These are the best Italy vacation packages based on traveller feedback:   
Best of Italy. This 13-day tour with Trafalgar visits 16 destinations, from US $3,446
Simply Italy (2019/20). Let Contiki take you to 14 amazing Italian destinations over 12 days, from US $1,709
Italy by High-Speed Train, Zoom through 6 destinations over 7 days with Flag Travel Holidays, from US $576
Is there another city you want to visit? Click below to see all of our amazing itineraries: simply select your must-see cities and narrow down your selection.  
View Round Trips
Find the Perfect Italy Vacation Package on TourRadar
Gorgeous beaches, scrumptious food, polished cities, and some seriously impressive history; Italy has it all! That's why it's so important to find the best vacation package for you. When you use TourRadar to find your next adventure, you can rest assured that you're finding the best tours available - and our Travel Experts will be standing by 24/7 to make sure that happens.
Your Italian Bucket List
Take a gondola ride

Embrace one of the most iconic forms of transportation in one of the most unique cities in the world, Venice. Explore the city by weaving through its romantic canals on a traditional gondola.

Eat a Neapolitan Pizza

Head to southern Italy where your tastebuds will embark on a gastronomical adventure. Sample pizza the way it was intended - you may never go back to your usual takeaway!

Pose for a picture in Pisa

Visit the famous Leaning Tower of Pisa and pose for the picture no traveller leaves this ancient city without. You'll cherish the memory!

Explore the Cinque Terre

Discover the reasons these colourful and quaint Italian towns manage to inspire so many travellers each and every year. 

Relax with a cocktail in Positano

Meet new and old friends in this beautiful seaside town and sit down for a refreshing spritz as the Italian sunshine lights up the cobblestone streets.

Go skiing in the Italian Alps

For anyone who considers themselves a snow bunny, taking on the unique slopes found in the Italian Alps is an absolute must. 
People Also Ask
How much does an average Italy vacation cost?

Prices for Italy trips will vary depending on your budget: generally, the price per day can start at $70 USD and climb up to $1,000 USD! Currently, a seven-day Italy vacation costs, on average, $503 USD per person without airfare. Compare different tours based on their price per day and find your perfect package now!

What is the cheapest month for a vacation in Italy?

The cheapest month is January, but budget-conscious travellers are always encouraged to travel during the off-season. TourRadar has more than 250+ Italy tours. It's always possible to snatch a deal! Check out the biggest deals and Italy Vacations on a Budget for more.

What is the ideal Italy itinerary for 7 days?

For a 7 day trip, we recommend visiting Rome and the northern part of Italy to discover Florence, Pisa, and Venice. For more inspiration, check out our 7-day Italy itineraries.

What is the ideal itinerary for 14 days?

In two weeks there is plenty of time to see everything Italy has to offer! Select an itinerary that includes both the cultural north of Italy and the adventurous south. Learn more in our 2 Weeks in Italy Guide.

What is the best tour company for Italy?

There are more than 100 companies with tours in Italy. Compare Italy Travel Companies, select your travel style and find your favourite. Every year, we honour the tour with the best user reviews. In 2019, it's "Small Group Tour of Sicily: Highlights" operated by Sicily Activities that won the award for Italy. 

How can I book an Italy vacation on TourRadar?

Our mission is booking tours made easy. To book a vacation on TourRadar simply select a departure date of your favourite tour, add traveller and accommodation details, and input your payment details. Everything is handled online. If you have a question our customer service team is ready to help. Find out more about Why Touring here.

Do people speak English in Italy?

People who work in tourism generally speak enough English to communicate with visitors. While chances are higher in Rome and touristic places, don't assume the person you are approaching with a question does. Most natives are delighted by foreigners' attempts to speak Italian - chances are, when you try to ask a question in Italian, the locals will smile and grant you permission to speak in English. 

Is Italy a safe place to visit?

As is the case with most European countries, Italy is a safe country. Violent crime is low, and most tourists will never be bothered by safety concerns other than petty crime. It is ranked 34th on the ranking of the world's safest countries and one of the many family-friendly destinations in Europe.
Contact our Travel Experts
+1 844 311 8331
24/7 Support
Our team of experienced tour specialists have travelled to hundreds of countries around the globe and have decades of first-hand travel experience to share. Contact us now to have all of your tour-related questions answered!
A TRAVEL MAGAZINE BY TOURRADAR