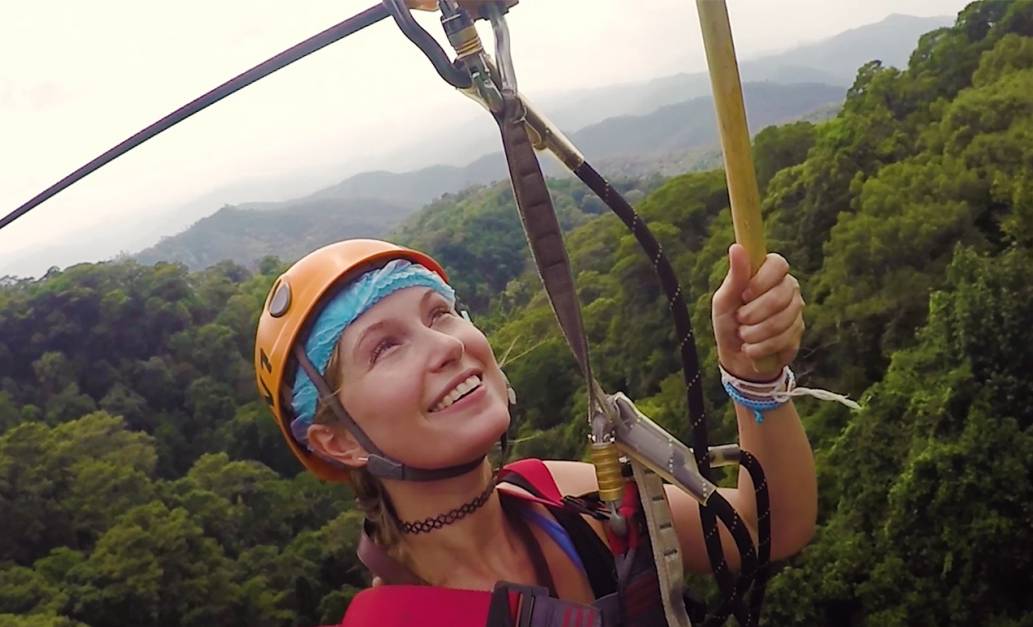 It's really easy and hardly any planning is necessary

Booking a tour takes the hassle out of planning a trip since every detail is taken care of for you—from the second you arrive. With transportation, accommodation, most meals and sightseeing included, there's not much for you to worry about except for your flights and making memories that will last a lifetime.

Despite popular belief, you will get free time

Tours strike a perfect balance between guiding and providing travellers the freedom to explore on their own. Many tours often have full free days for travellers to discover a new destination on their own and do things that may not be included on the itinerary.

It's almost always less expensive than travelling on your own

You can save some serious cash considering many big travel expenses are included. Transportation, accommodation, many meals and attractions are included in the tour cost. Tour operators even get discounts at many locations, meaning you pay less for the big attractions and even the small ones.
The safety factor

Touring in a group with a trained guide who knows the area inside out makes for a safe journey. Although you'll be meeting the group for the first time on day one, you're all in the same boat and have each other's backs. You're in a new place, discovering a new culture and you're with a guide who knows what to do if anything happens to go wrong.

No time? Lots of time? No problem.

Looking for a quick 3-day getaway? A longer 2 week break? Or an extravagant 48-day journey? There's a wide variety of tours that cover all lengths of time depending on your preference. If you're limited on time, you can see the top sites quickly. If you want to spend more time in a city, there are tours that move slower over a longer period of time. By using the filter on the side of your tour search on our website, you can filter through and find the tours that work best for your timeline.

There's a tour for everyone

Adventure? Culinary? The Amazon? There's a tour for that, and every other tour imaginable! With over 20,000 tours on our website, there's something for everyone from the foodie all the way to the active traveller looking to make it to Everest Base Camp.
You'll meet incredible, like-minded people

Lifelong friendships from across the globe are often a byproduct of touring. When you pick a tour, you're choosing one that inspires you, and so is everyone else on that tour. So, you already have something in common. You meet travellers who have stories to tell, who you can learn from and keep in touch with forever.

You'll see everything you want to and more

You'll see every aspect of each destination you visit, from the top tourist attractions that are must-sees to lesser-known local bars and restaurants. Furthermore, tour operators often get discounts for their travellers to hot attractions like the Eiffel Tower—saving you a pretty penny.

Guides go above and beyond

They really do. They know everything about the area and they're tons of fun. Guides share the history of the location, where favourite local spots are and advice on where to go on a day with nothing planned. They become your friend and your inspiration because they care about every person they meet and want to make sure you have the time of your life.
You'll learn it all

History, culture, local spots, cuisine, traditions—all of it! Guides are extremely knowledgeable on every aspect of the tour destinations. They know the culture, history and where to go to find the best food and events. On top of that, they know the people and places to go to in order to find the answers you need and the experience you want to have.

Language barriers are less of an issue

Don't know the local language? That's why you have your guide. There are some countries where very little English is spoken and in that case, you can learn from or follow your guide's lead when communicating with locals.

It's a lot of fun!

Food, drinks, scenery, new friends, new cultures… the list goes on and it's way too much fun. Need we say more? You're with like-minded people in a new place free to discover and create unforgettable experiences.