About TourRadar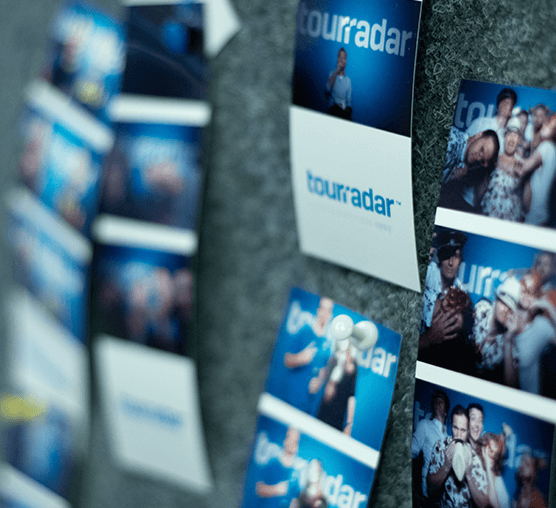 Adventure Booking Platform
TourRadar is the world's first Adventure Booking Platform, connecting travelers to the biggest selection of organized adventures all over the globe. Whether booking directly with TourRadar.com or through your trusted travel organizer, you will be able to access incredible operators that provide these unique experiences. TourRadar works with
2,500+ operators
to offer
50,000+ adventures
in
160+ countries
.
Founded in 2010, TourRadar was the first to transition multi-day tours to an online marketplace, making them the leader in the industry. In 2021, TourRadar further revolutionized the industry by introducing the Adventure Booking Platform, connecting travelers, operators, and travel agents to organized adventures through one platform. TourRadar is headquartered in Vienna, Austria with additional offices across Europe, North America, and Australia.
For information on TourRadar, find us @TourRadar on
Twitter
,
Facebook
,
Instagram
,
YouTube
, and
Linkedin
.
News
Latest Releases
Adventure Together Industry Event Wraps with Record Attendance and Inspiring Discussions from 37 International Speakers

TourRadar hosted its second annual Adventure Together event which was a hybrid, held both online and in Vienna, Austria Oct. 18-19, 2022. Furthermore, the company announced increasing travel advisor commissions to 12 percent for bookings for the rest of 2022.

Lastminute.com Takes A Ride With TourRadar To Launch Bike Holidays In Time For Tour De France

TourRadar, the Adventure Booking Platform that offers more than 50,000+ multi-day organized adventures across the globe, today announced a partnership that provides lastminute.com travelers access to book TourRadar's "Bike Holidays."

TourRadar Upgrades Adventure Booking Platform for Travel Advisors

TourRadar announced it has launched a Partner Portal that allows Travel Advisors to search, compare, and book tours and adventures for clients while earning a competitive commission. 

TourRadar Partners with Flight Centre to Create End-to-End Multi-Day Adventure Booking Experience for Travel Agents

The partnership enables Flight Centre to simplify its booking process for multi-day adventures via TourRadar's API

TourRadar Unveils Adventure Booking Platform Category, adding B2B Distribution Model

At its "Adventure Together" event, TourRadar announced the next-gen distribution technology that will play a central role in growing the global adventure tourism industry.

TourRadar Launches New Suite of Tools to Encourage Sustainable Travel

The leading global marketplace for multi-day tours joined the Future of Tourism Coalition and will now allow customers to offset the carbon emissions of their trips

TourRadar Launches German Language Capability, Growing Its Presence Across Europe

The world's largest online marketplace goes bilingual as German speaking travelers can now book multi-day tours on TourRadar in their native language 

TourRadar Wants to Give a Frontline Healthcare Worker a Free Vacation

TourRadar is asking people to nominate a frontline healthcare hero to win a free G Adventures tour for two to a location of their choice in 202.1
Recently Featured In
Travel Weekly: Touring and adventure suppliers remain positive about 2023 sales despite the squeeze on household budgets, as holidaymakers in their sector are still prioritizing travel. Industry leaders gathered at Adventure Together, a hybrid conference organized by tours platform TourRadar in Vienna.

Insider Travel Report: Leaders of the multi-day touring industry gathered for the second annual Adventure Together event in Vienna, Austria this past week to discuss the future of travel. The two-day conference, Oct. 18-19, featuring more than 2,100 travel advisors, tour operators and suppliers, influencers, OTA executives and airlines, was hosted by TourRadar.

Travel Weekly: The Association of Touring and Adventure Suppliers (Atas) has announced the co-founder of TourRadar as one of the keynote speakers at its annual conference in November.

MSN: TourRadar gives travelers another place to shop and compare prices between multiple tour operators. This online travel agency has a huge database that includes more than 40,000 tour options and packages from other discount sites like Trafalgar, Intrepid, and G Adventures. And, they offer a price match guarantee since it's hard to beat their last-minute deals and buy-one-get-one offers.

Insider Travel Report: VIDEO: How Adventure Travel Booking Platform TourRadar Is Now Working with Advisors.

Washington Post: Christian Wolters, chief marketing officer for the tour booking company TourRadar, recently returned from a trip in Vienna, and he didn't see the need for any extra help.

Globe & Mail: Data from online travel-booking engine TourRadar shows an increase in bookings for both adventure travel (up 13 per cent from 2019) and hiking and trekking trips (up 6 per cent from 2019) since the loosening of pandemic-related travel restrictions.

TravelPulse: TourRadar Invites Travel Advisors to New Webinar.

Phocuswire: Travel industry accelerates action on sustainability – will consumers follow?

Fast Facts
Executive Team
Assets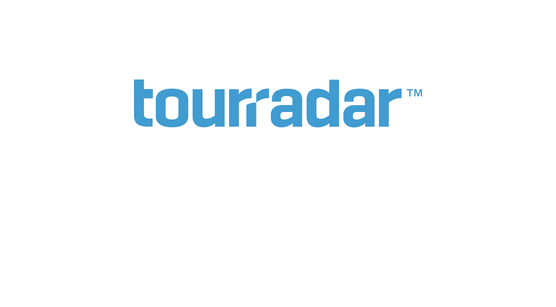 Brand Assets
TourRadar logos, images and more can be found in our brand library. If you're in search of something more specific, please reach out to press@tourradar.com.
 
Brand Library