Who we are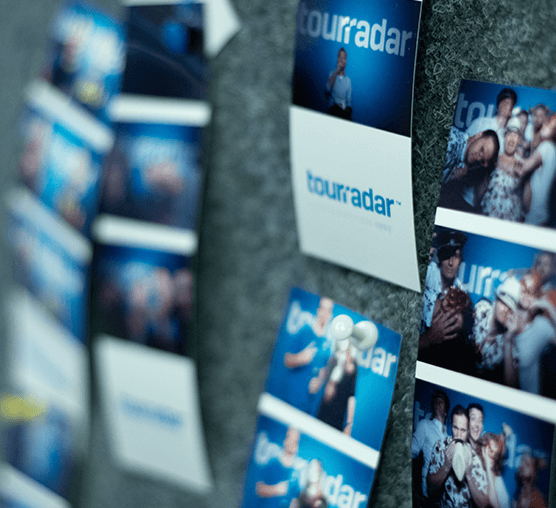 About TourRadar
TourRadar is the world's largest online travel agency for multi-day tours. Revolutionizing how multi-day tours are compared and purchased, TourRadar provides travellers with a trusted online marketplace to find and book life-enriching experiences worldwide. TourRadar works with over 2,000 tour operators to offer more than 40,000 tours in over 200 countries. Founded in 2010, TourRadar was the first to transition multi-day tours to an online marketplace, making them the leader in the industry. TourRadar is headquartered in Vienna, Austria with additional offices across Europe, North America and Australia. For information on TourRadar, visit TourRadar.com or follow @TourRadar on
Twitter
,
Facebook
,
Instagram
,
YouTube
and
Linkedin
.
News
Recently Featured In
Forbes: The Ultimate Paid Time Off: 17 Companies That Will Give You Money To Travel. TourRadar is one of a growing number of companies rewarding employees with the ultimate perk: free travel.

 

The Lovie Awards: TourRadar's Tour the World campaign was nominated for two Lovie Awards for 'Best Video Campaign' and 'Best Branded Content - Tourism & Lifestyle'.

11 top travel sites to help plan your next vacation: Tours are great for people who don't have time to plan, or who want a guided experience—but how do you find the right tour and operator when there are thousands to choose from? To help narrow down the choices, I use TourRadar.

I Met My Giraffe Soulmate on Safari: TourRadar kindly provided me with a selection of affordable accommodated tours that were geared towards travelers who wanted a bed, shower, and toilet most nights.

TravelPulse: For more intrepid travelers who are looking for an adventure that goes beyond lounging at the beach and dining on resort buffets day after day, TourRadar offers a variety of noteworthy options that explore the region on a far deeper level.

Noah Conference: VIDEO - Travis Pittman explains how TourRadar is connecting people to life-enriching experiences.

DailyHive: Employees receive up to $2,300 in employee travel credits per year that can be used to book any of TourRadar's 40,000+ tours around the world.

CareerAddict: As with other tour agencies, TourRadar is keen for its employees to get in on the travel act, too; the Vienna-based booking firm offers yearly travel credits of up to $1,800 to its staff.

TechCrunch: TourRadar, the OTA for tour holidays, scores $50M Series C led by Silicon Valley's TCV

Fast Facts
Executive Team
Assets
Brand Assets
TourRadar logos, images and more can be found in our brand library. If you're in search of something more specific, please reach out to press@tourradar.com.
Brand Iibrary