Who we are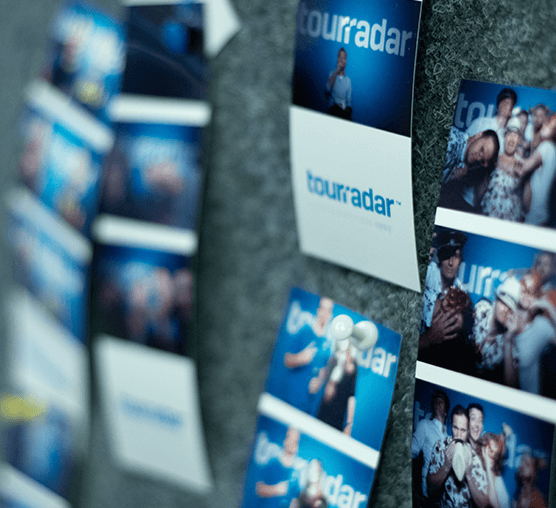 About TourRadar
TourRadar is the world's largest online travel marketplace for multi-day tours. Revolutionizing how multi-day tours are compared and purchased, TourRadar provides travelers with a trusted online marketplace to find and book life-enriching experiences worldwide. TourRadar works with over 2,500 tour operators to offer more than 40,000 tours in over 200 countries. Founded in 2010, TourRadar was the first to transition multi-day tours to an online marketplace, making them the leader in the industry. TourRadar is headquartered in Vienna, Austria with additional offices across Europe, North America and Australia. For information on TourRadar, visit TourRadar.com or follow @TourRadar on
Twitter
,
Facebook
,
Instagram
,
YouTube
and
Linkedin
.
News
Latest Releases
TourRadar Launches German Language Capability, Growing Its Presence Across Europe

The world's largest online marketplace goes bilingual as German speaking travelers can now book multi-day tours on TourRadar in their native language 

TourRadar Wants to Give a Frontline Healthcare Worker a Free Vacation

TourRadar is asking people to nominate a frontline healthcare hero to win a free G Adventures tour for two to a location of their choice in 202.1

TourRadar and TruTravels Team Up to Launch Free Week-Long Virtual Vacation in Asia

TourRadar and TruTravels want to help people experience Asia through a multi-day virtual tour from the comfort of their homes

A Letter to Our Community From Travis Pittman

What's happening right now because of the COVID-19 pandemic is not just a moment in TourRadar's history, or a defining moment of the travel industry, it's a time for our world to come together and do right by each other.

TourRadar Wants to Send One Woman on Her First Solo Travel Experience for Free

In celebration of International Women's Day, TourRadar will give away $2,000 worth of travel credits to one lucky woman looking to travel solo for the first time.

Amy Leavenworth Joins TourRadar as Vice President of Product

TourRadar is pleased to welcome Amy Leavenworth as VP of Product. Based out of TourRadar's Vienna headquarters, Amy will lead the product team in designing, building and optimizing user-focused solutions to connect more people to life-enriching travel experiences worldwide. 

TourRadar Announces Top 100 Multi-Day Travel Experiences of the Year

Japan One Life Adventures is revealed as the #1 tour of 2019, based on traveler reviews in TourRadar's annual Tour of the Year Awards.
Fast Facts
Executive Team
Assets
Brand Assets
TourRadar logos, images and more can be found in our brand library. If you're in search of something more specific, please reach out to press@tourradar.com.
Brand Iibrary