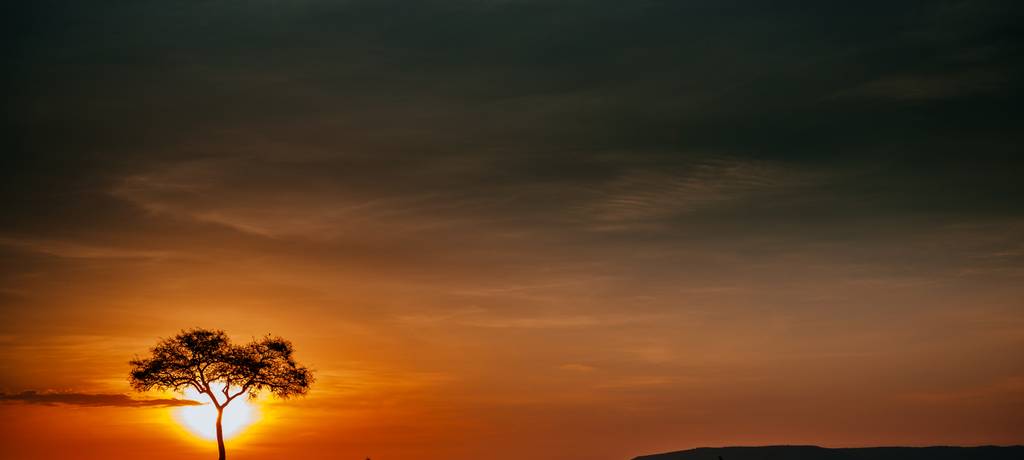 Serengeti National Park Guide
A visit to Serengeti National Park sits high on many travellers' must-do lists, and it's easy to see why. If you love animals, are interested in conservation, or you just want to soak in some pristine natural beauty, Serengeti National Park delivers. Before embarking on a journey to Serengeti read all facts the great migration, safety and safaris.
View Serengeti Safaris
Facts About Serengeti National Park
If you're embarking on a safari for the first time or it's your first time to this wildlife-rich reserve, you might want to brush up on your Serengeti facts to help you plan for an exciting adventure ahead!
How safe is Serengeti park?

Serengeti National Park is safe to visit as long as you follow the rules and guidelines set out by park staff and your guide. Incidents with wildlife are extremely rare on safaris, especially when everyone is there to respectfully view animals in their natural habitats. 
 

What vaccinations are recommended?

Malaria is a health risk when visiting Serengeti, and visitors are encouraged to take precautions to protect against it. It is recommended visitors wear mosquito repellent that contains at least 30% DEET, take antimalarial medication, and cover exposed skin in the evenings. Make sure to check with your healthcare provider about vaccinations, as several vaccines are recommended before visiting Tanzania. 
 

What should I know about Serengeti?

Established in 1951 and named a UNESCO World Heritage Site in 1981, Serengeti National Park welcomes 350,000 visitors each year. The park is Tanzania's oldest national park, and a major draw for the country's tourism industry and operated by the Tanzania National Parks Authority. It is forbidden for humans to permanently live on the property, with the exception of researchers and the staff of the campsites and hotels in Serengeti National Park. 

What is the eco-system like in Serengeti?

Serengeti National Park is nearly 15,000 square kilometres in size and consists of grassland plains, savanna, and forests. There are three main eco-regions: the Serengeti Plains to the south is arguably the most iconic region, where visitors will find zebra, gazelle, and the world-famous wildebeest. The Western Corridor is home to Nile crocodiles, monkeys, and hippopotamus. Finally, the Northern Serengeti is dominated by open woodlands and home to elephants and giraffes.

What is the Serengeti known for?

The main thing to do at Serengeti National Park is to join a safari! Some of the park's most notable residents include its 1.5 million white-bearded wildebeest, 250,000 zebras, 2,500 lions, and many Nile crocodiles and honey badgers. Visitors can also walk along an educational trail at the Serengeti Visitor Center, or visit a Maasai village. 

 

When is the wet season in Serengeti?

The park experiences two wet seasons. The "short rains", from November to December, experience low temperatures of 15°C (59°F) to highs of 27°C (80°F). During the "long rains" from March to May, temperatures remain between 15°C to 27°C. While there are two "wet seasons," visitors can generally expect afternoon thunderstorms, but not all-day rain.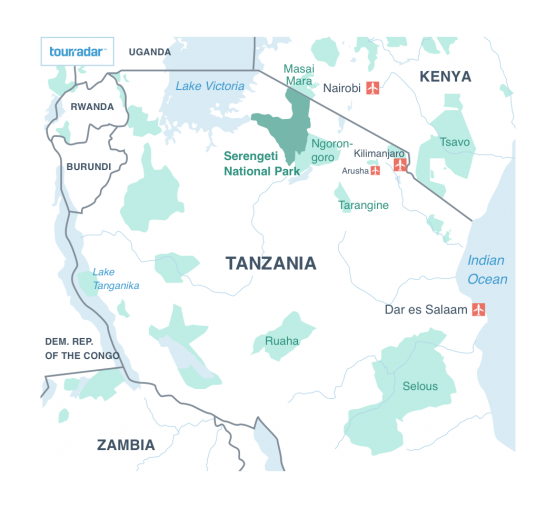 How to Get to Serengeti

As Serengeti National Park is a relatively-isolated, protected area, travellers generally have to journey for a while in order to reach it. If flying into Kilimanjaro International Airport, it is an eight-hour drive to the park, but travellers also have the option to fly domestically into a regional airport such as Arusha Airport and then fly directly into one of the park's airstrips. 
 
View Serengeti Location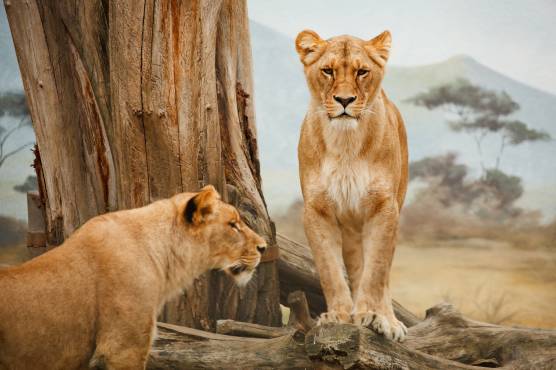 Wildlife You Can Spot

If you're going on safari, you likely want to see the Big Five: lions, leopards, rhinos, elephants, and buffalo. Luckily for visitors to Serengeti National Park, the big five are mostly very commonly spotted! Elephants, giraffes, buffalo, and lions are all commonly seen, while leopards are more occasionally found. You'll have a harder time spotting the rare black rhinos, but it's still possible!  It's also very common to see zebras, wildebeest, cheetahs, and hippos. 
 
View Serengeti Animals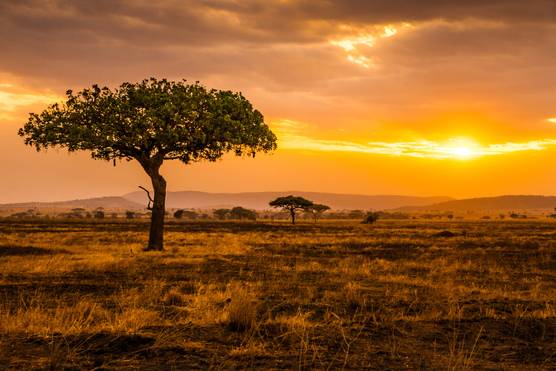 Weather and Climate

Serengeti National Park's dry season is from June to October, and temperatures range from lows of 14°C (57°F) to highs of around 27°C (80°F) at that time. The park also experiences two wet seasons. The "short rains," from November to December, experience low temperatures of 15°C to highs of 27°C. During the "long rains," from March to May, temperatures remain from about 15 to 27°C. While there are two "wet seasons," visitors can generally expect afternoon thunderstorms, but not all-day rain. 
 
View Serengeti Climate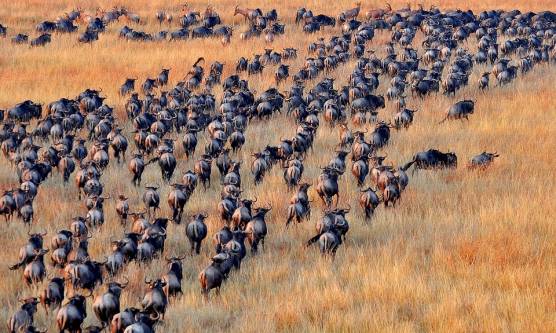 Best Time to Visit

The best time to visit Serengeti National Park is during the Great Migration, when you'll be able to witness one of the greatest natural events in the world. The migration initially occurs from January to March, and visitors will witness millions of animals travelling in search of new grazing areas. However, visitors will almost always be able to witness incredible natural events at Serengeti National Park! The wildebeest give birth in February, cross the Grumeti and Mara rivers in July, and arrive back in their breeding grounds in December. 
 
View Serengeti Time to Visit
Most Popular Serengeti Safaris
Latest Deals on Tanzania Tours
Serengeti Safari Reviews
Tanzania Camping Adventure


"We had a great time. Mostly the animals were amazing, which Moses and our drivers..."
 

7 Days - Serengeti Wildebeest Migration Safari

"I have been looking forward to the African continent to see a major migration of..."
 

Tanzania Camping Safari


"We did the Tanzania camping safari and it was absolutely amazing!! Loved the company,..."
 

5 days - Tanzania wildlife Camping Safari


"I have booked 2 safari tours with this company. The service was outstanding! First..."
 

5 Days Predators In Action Northern Tanzania Budget Camping Safari

"Awesome once in a lifetime experience!"

6 Day Tanzania Big Five and Wildlife Viewing Safari

"The tour itself is great, but the agency responds slowly sometimes."
Best Tour Operators & Travel Companies to the Serengeti
Book your Serengeti tour today!
+1 844 311 8331
24/7 Support
Our team of experienced Travel Experts have ventured to hundreds of countries around the globe and have decades of first-hand travel experience to share. Contact us now to have all of your tour-related questions answered!
TANZANIA TRAVEL INSPIRATION BY TOURRADAR