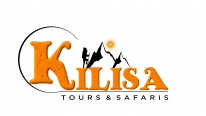 Number of tours

39
Age Range

7-85
Number of reviews

27
Rating

5.0

/5
Response rate

92%
Response time

within 2 days
Written on May 30th, 2022

Kilisa Tours and our guides, FC and Matthew, as well as our porters, far exceeded any expectations I could have had for our climb. Before we even set foot in Ta…

Read more

Written on April 22nd, 2022

Based on a friend's recommendation, myself and 3 others planned a trek with Kilisa Tours for February 2022. We truly worked with a dream team! They were wond…

Read more

Max

Written on April 22nd, 2022

THIS WAS FANTASTIC!!! I could not recommend this tour company any more highly. Every aspect of the trip was exceeded and we were surprised everyday with a new a…

Read more

Samuel

Written on March 11th, 2022

Can highly recommend Kilisa Tours for summiting Kilimanjaro. We were a group of 5 with 3 guides meaning each trekker had sufficient assurances/motivation/attent…

Read more

Brandon

Written on January 5th, 2022

Where do I start! Kilisa Tours is just what you need to get the most out of Tanzania. We worked with Naick who made sure our climb Mt. Kilimanjaro and experienc…

Read more

Jason

Written on September 6th, 2021

I don't think this trip would have been so memorable if it weren't for kilisa. They made this trip an incredible experience and one that I'll never forget! They…

Read more

Cody

Written on June 27th, 2021

Climbing Kilimanjaro is not something people take lightly. Like many I did a lot of planning and paid a lot of money for this experience. Your tour guide is an …

Read more

Written on February 9th, 2021

Let's be honest not too many have been to Africa before. For most it's the first time. Therefore it is important to make that first experience a good experience…

Read more

Kilisa Tours & Safaris commented on this review

Hello Valiant, Thank you so much for your well detailed feedback and for taking the time to post this review. It's our customers that allow us to constantly improve the way we do business, one of which we're really proud of, the quick response time you've been experiencing. I'm so glad you were happy and all satisfied with the services provided with the kilisa crew. Thank you for your kind words regarding our staff [they will be delighted to hear this compliments] We strive to do better and the fact that you felt safe and enjoyed the entire trek and safari gives us Joy and happy we didn't miss the mark. While, thanks for sharing your photos Thanks for your review Regards Juliana

Bret

Written on February 9th, 2021

Go for it! The safari was epic and the Kili climb was something you'll be proud of for years to come.

Kilisa Tours & Safaris commented on this review

Hello Bret, Thank you so much for taking the time to post this review. It's our customers that allow us to constantly improve the way we do. We strive to do better and the fact that you enjoyed the entire trek and safari gives us Joy and happy we didn't miss the mark. While, thanks for sharing your photos Thanks for your review Regards Juliana

Gunnar

Written on February 1st, 2021

They did an amazing job, took care of my every need, and got me up the mountain in style. Big shout out to my guide Rama, my chef Kuruwa, and my porters Muhamma…

Read more

Kilisa Tours & Safaris commented on this review

Hey Gunnar, Thank you for your kind words regarding our staff which of course they Have been shared with the entire team [they are delighted to hear this shout out] It is always a great source of motivation for our staff to hear that our guests appreciated their services and attention to detail. Kind regards Juliana
Kilisa Tours & Safaris Tours
Kilisa Tours & Safaris Destinations
Kilisa Tours & Safaris Videos
Questions & Answers
Can 70+ years old tourists climb Kilimanjaro?

Yes, there are travellers in their 70s and 80s who summit Kilimanjaro every year. However, it is recommended to seek professional medical advice first to ensure the person gets clearance from doctor. If they decide to trek the Kilimanjaro, it is also recommended to take one of the longer routes which provide more time for acclimatization.

Is it common to tip the support staff?

Yes, it is and the recommended tipping amounts are the same no matter what route the hikers choose to do. The tip for the lead guide is usually $20-$25 per day; the tip for assistant guide and the chef is $10-$15 per day and the tip for each porter is $5-$10 per day.

Is any previous experience needed to climb Kilimanjaro?

No, the climb to Mount Kilimanjaro does not require any previous climbing skills. On the Machame, Lemosho, Shira and Umbwe Route there is a section called the Barranco Wall that requires basic bouldering skills, however, no preparation is required for this section of the hike.

Is it possible to climb Kilimanjaro without a guide?

No. All standard Kilimanjaro treks usually include not only a registered guide but porters to carry the trekkers gear, gas, tents and food. According to the Tanzanian law, it is not possible for travellers to climb Kilimanjaro without the support staff.

What is the easiest route to Kilimanjaro?

Kilimanjaro is technically the easiest to climb of the Seven Summits. Hikers don't need ropes or special mountaineering gear, or even any previous mountain climbing experience.

Is the climb up to Kilimanjaro difficult?

Yes. The summit night on Kilimanjaro is hard 1,245m/ 4,084ft. of ascent at high into extreme altitude above 5,500m/ 18,000ft. The hike to the summit can take up to 8 hours. It is a very special moment on the summit of Kilimanjaro and what an achievement!!

How long does it take to hike up Kilimanjaro?

There are various routes to Mount Kilimanjaro and the hikes can take between 5-10 days. Please note, although Mount Kilimanjaro is known as a 'walk-up' mountain, travellers should not underestimate it and its risks.

What is the night time temperature like on the summit of Kilimanjaro?

The night time temperature at the Uhuru Point can range between 20 and -20 degrees Fahrenheit (-7 to -29 degrees Celsius). Due to Mount Kilimanjaro's great height, the mountain creates its own weather.
Contact our Travel Experts
+1 844 311 8331
24/7 Support
Our team of experienced tour specialists have travelled to hundreds of countries around the globe and have decades of first-hand travel experience to share. Contact us now to have all of your tour-related questions answered!