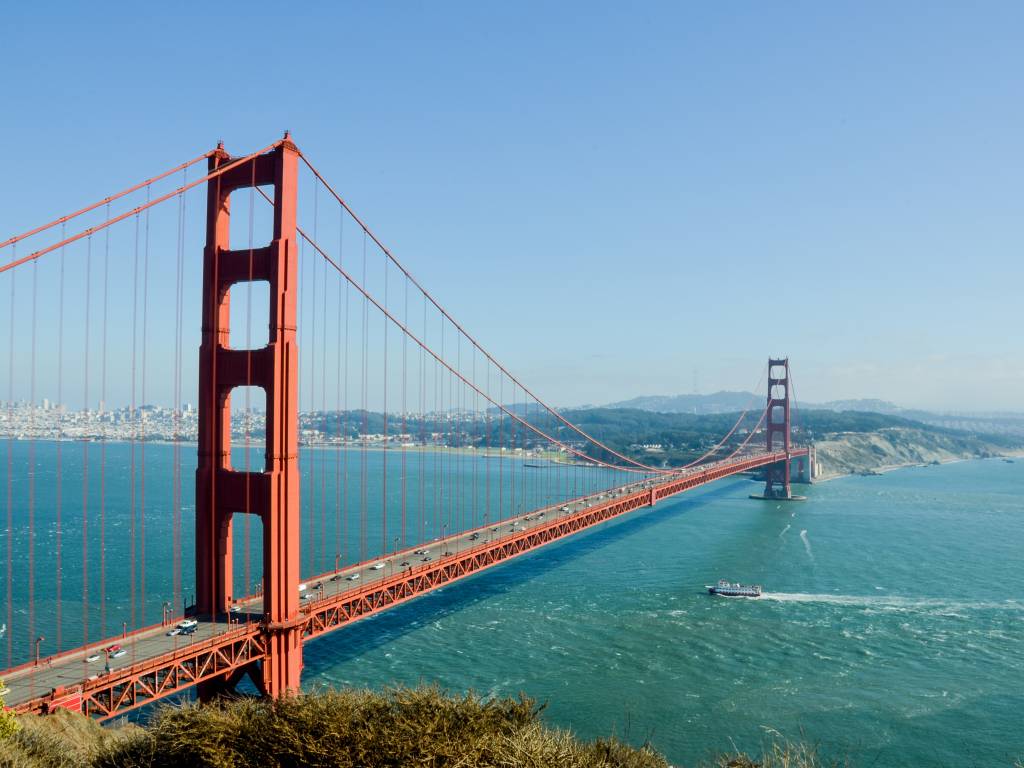 Best Time to Visit West Coast, USA
From Los Angeles in the Golden State of California to hipster cities like Portland, there's no shortage of iconic destinations on the West Coast. Keep reading to discover vacation ideas, where to go and what to do from one season to the next in this spectacular region of the USA! 
 
See all West Coast tours
Climate guide to main cities in the West Coast
This table shows the average low and average high temperature for each season.  
City
Spring - Low/High
Summer - Low/High
Fall - Low/High
Winter - Low/High
Los Angeles
51ºF/70ºF
58ºF/79ºF
55ºF/78ºF
51ºF/67ºF
San Francisco
49ºF/64ºF
53ºF/68ºF
50ºF/70ºF
46ºF/60ºF
San Diego
53ºF/69ºF
62ºF/76ºF
54ºF/76ºF
48ºF/65ºF
Portland
40ºF/68ºF
54ºF/81ºF
40ºF/76ºF
35ºF/53ºF
Seattle
39ºF/65ºF
52ºF/76ºF
40ºF/71ºF
36ºF/50ºF
Browse our selection of vacation packages for the USA
Discover the best of the West Coast and the rest of the USA with one of our vacation packages. Whether you're hoping to visit some of the cities on this page or travel even further to iconic destinations like New York City, our extensive range of tours and travel experiences will take you there. 
 
Contact our Travel Experts
+1 844 311 8331
24/7 Support
Our team of experienced tour specialists have travelled to hundreds of countries around the globe and have decades of first-hand travel experience to share. Contact us now to have all of your tour-related questions answered!
A TRAVEL MAGAZINE BY TOURRADAR