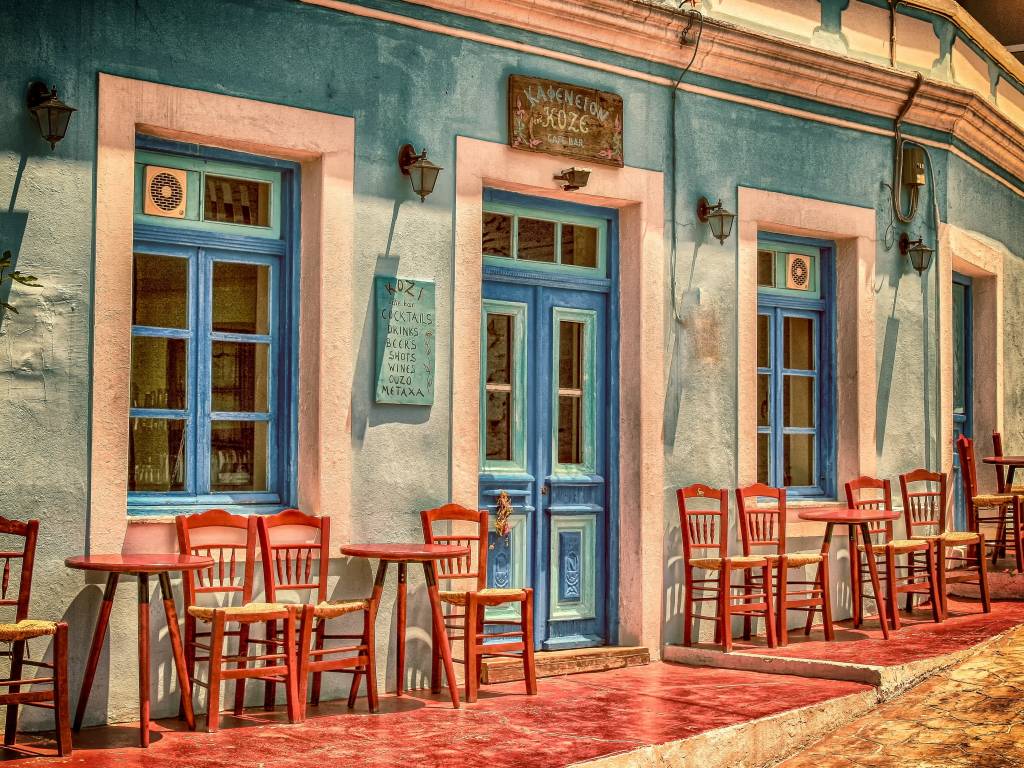 Best Greece Vacations
Slip away to sun-soaked heaven alongside the Aegean Sea. Easily search, book and compare over 250 deals on TourRadar to find your perfect vacation package to Greece. Learn more about what vacations we offer below. 
 
Popular Vacations for Greece
Places our Travel Experts Recommend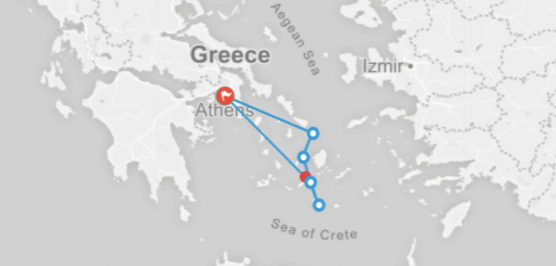 Packages Recommended by our Travel Experts
Want to find the best Greece vacation packages on TourRadar? 
Our Travel Experts reviewed all available trips to this destination and based on real traveller feedback, singled out the best tour packages going through Athens, Santorini and Mykonos:   
Greek Island Flexi Hopper, 5 destinations, operated by Busabout, 9 days, from 78$ per day
Santorini Explorer Tour, 2 destinations, operated by Fez Travel, 7 days, from 19$ per day
Sailing Greece - Mykonos to Santorini, 8 destinations, operated by G Adventures, 8 days, from 116$ per day
Want to visit other places in Greece? Simply click below to see all our tours to Greece, select your 
must-see cities
and
narrow down your selection to find the perfect trip!   
View All Packages
Find the Perfect Greece Vacation Package on TourRadar
Finding the perfect trip for a great price is so easy on TourRadar – and because we have simple-to-navigate travel categories, you can browse through vacation packages based on how you like to explore the world.

Along with an impressive collection of trips from world-class tour operators – our 24/7 customer service, and option to pay with instalments make even the most far-flung corners of the world more accessible.

So whether you're travelling in a group or hitting the road solo, looking to hit the beach or dive into history, you can find a vacation package that fits who you are. Our Travel Experts are standing by 24/7 to provide you with real human support in booking your dream vacation. 
Your Greece Bucket List
Visit the Panathenaic Stadium

This stunning multipurpose stadium, also known as Kallimarmaro, is located in Athens. It's one of the only stadiums in the whole world built entirely of marble. View packages.

Hike in Samaria Gorge

Be adventurous on the island of Crete. This gorge was created by a small river running between the White Mountains and Mount Volakias. View packages.

Go wild at Tropicana Beach Bar

The dancing starts long before the sun sets and doesn't stop until the early hours of dawn. This place is definitely the ultimate beach party in Mykonos. View packages.

Climb mountains in Potamia

This small traditional town is built at the foot of Mount Ipsario – the highest mountain on the island of Thasos. Explore nature in this quaint town.

Enjoy a beach day in Porto Katsiki

This famous beach is located on the Ionian island of Lefkada. The stunning landscape and clear blue seas are the perfect setting to get away from it all. View packages.

Enjoy views over an infinity pool

Grab a spot at one of Santorini's much-coveted infinity pools. The jaw-dropping views are served with a side of delicious Grecian food and drinks – you won't want to leave. View packages.
Budget Vacations for 2020
People Also Ask
How much does an average Greece vacation cost?

Two weeks in Greece will cost you about $4,455 USD per person. Remember, this estimate is based on visiting the most popular islands – Santorini and Mykonos – which are also the most expensive. For more information, read Two weeks in Greece for every budget.

What is the cheapest month for a vacation in Greece?

The best months for snapping up a deal in Greece are March, April, May, October, and November. Keep in mind that the beaches in Greece are best for swimming and sunbathing from late-May to early October.

What's the best way to spend seven days in Greece?

If you're travelling to Greece for seven days, fly into Athens and depart for Mykonos. Spend two days there before hopping on a boat to visit Santorini for two days and then come back to Athens for your final three days in Greece. 

What's the best way to spend 14 days in Greece?

Spend two days in each of the following destinations: Athens, Mykonos and Santorini. Then head to Crete and give yourself plenty of time to discover this large island's wonders or use your second week to explore northern Greece and Corfu. 

What is the best tour company for Greece?

Our Travel Experts can recommend operators like Contiki, On The Go Tours and Busabout. For historical tours, some of the best companies are Topdeck, Trafalgar and Fez Travel. While for island hopping, the best companies are Insight Vacations, Intrepid Travel and Globus. Check out a full list of the best Greece travel companies here.

How can I book a vacation to Greece on TourRadar?

Browse through our selection of tours based on your preferences, and if you have several that you like, compile a wish list with your preferred options. If you're struggling to make a decision, give our Travel Experts a call, and we can help you figure it out. 

Do people speak English in Greece?

Since all school children start learning English from the third grade, most Greeks under 40 will also know English. Those in the tourism industry, especially in the locations favoured by foreign travellers, usually have a good command of English as well as a few other languages. However, if you're travelling to Greece, aim to learn some basic phrases to help you get around. 

Is Greece safe place to travel?

Greece is a very safe country to travel to. Tourists are unlikely to experience any crime or violence. The only concern is petty crime on the streets, but if you apply basic precautionary measures, your trip should go smoothly.
Contact our Travel Experts
+1 844 311 8331
24/7 Support
Our team of experienced tour specialists have travelled to hundreds of countries around the globe and have decades of first-hand travel experience to share. Contact us now to have all of your tour-related questions answered!
A TRAVEL MAGAZINE BY TOURRADAR