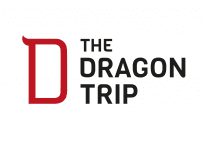 Number of tours

23
Age Range

18-60
Number of reviews

92
Rating

4.3

/5
Response rate

96%
Response time

within 1 day
Did exactly what it set out to achieve. Shows the best of Nepal in under two weeks. It is a proper journey full of a variety of engaging activities, from cultur…

Read more

The Dragon Trip commented on this review

Hi Christian, Thank you for the review and glad you enjoyed Nepal! Best wishes, The Dragon Trip

Lauren

Nepal was so much fun! My group was so wonderful and we got on so well! Major Ram was like the grandad of the group and looked after us well and was full of use…

Read more

The Dragon Trip commented on this review

Hi Lauren, Thank you very much for your view and glad to hear you had a great time in Nepal with us :)

Alexa

Would recommend this tour! Moderate fitness is required for the trek. Loved the mountains, paragliding and white water rafting

Written on February 17th, 2021

We were unable to take the trip due to COVID. However we are extremely displeased with The Dragon Trip for not refunding us 20% for a trip to Japan scheduled fo…

Read more

The Dragon Trip commented on this review

I am sorry to hear you are disappointed in our response. We do feel that we handled this situation fairly and were very responsive throughout the crisis. As you mentioned, you chose to cancel the tour and move dates. At that stage, we did lose money for transport and hotel bookings and this was before there was a travel ban in place. Of course, things didn't work out how we had hoped but this didn't affect our capacity to recoup funds. We clearly outlined the cancellation terms when you cancelled and these were far from exploitative. We offered over 75% back as cash and split the remainder between a voucher and a cancellation charge. We listed these charges clearly when you cancelled and paid the money back within 2 months of your departure date. This was much quicker than the majority of the industry. Furthermore, there was no question of disputing this amount until over 8 months afterwards. We did not feel it would then be right to go back and show receipts for the costs incurred for your trip. We actually lost more than we held but were keen to retain you as a future traveller. Clearly, this is unlikely but a retained voucher does not equate to cash. The voucher was a gesture and we hoped it would mean you felt less disappointed about losing out on the money. At every step of the way, we laid out the options in a consistent way and I do believe we have been both much quicker and more generous than many other companies in both responding rapidly and returning your money. In this case, you lost out on just over 10% of your full payment but gained the added flexibility of cancelling yourselves without our standard cancellation terms. As for when a leisure trip will be possible to Japan- we are hopeful that this trip will be possible towards the end of this year and certainly in 2022. The voucher would be valid beyond 2022 and possible to use way into the future, with us. We do hope that you do reconsider and choose to take the trip again. As for whether we will be an operating business. I can assure you that we will be. As with many others in the industry, we have taken tough steps and had to bid farewell to so many of our excellent team. However, we will get through this crisis and run tours again. Hopefully for a long time to come. Once again, we are sorry that you do not feel we handled this one well. We do pride ourselves on our customer service and have had positive responses to how we have handled our refund process throughout the pandemic.

Written on June 5th, 2020

Brilliant company! I was booked on to do a few tours with The Dragon Trip, however all were cancelled due to coronavirus. The company were brilliant in keeping …

Read more

The Dragon Trip commented on this review

We're really pleased you were happy with our customer service, Michaela! We hope to have you travelling with us soon ????

Written on May 19th, 2020

Unfortunately our trip was cancelled due to the Pandemic but other than a slight hiccup during booking the customer service from The Dragon Trip was amazing. We…

Read more

The Dragon Trip commented on this review

Hi Lucy, thanks for your feeedback, we're really pleased to hear that you appreciated our customer service. Although we weren't able to operate the trip this time, we look forward to having you travelling with us in future!

Charlotte

Written on March 25th, 2020

The trip was good but not worth the amount paid for it. There were multiple attractions that we couldn't attend due to the corona virus which is understandable,…

Read more

The Dragon Trip commented on this review

Hi Charlotte, We're really pleased to hear you enjoyed the trip! As you said, the Novel Coronavirus did have an impact on tour itineraries which we did our best to reduce and I am sorry you feel that this could have been handled better. It would be greatly appreciated if you could send a quick message to info@thedragontrip.com regarding which hostels you were not happy with as selecting the right hostels is very important to us.

Emily

Written on February 4th, 2020

Had an amazing time in Thailand. Loved seeing the elephants. However, if you get some sort of cut on yourself do not go into the mud pit. Unless you want an inf…

Read more

The Dragon Trip commented on this review

Thank you for your review, Emily. We are so pleased that you enjoyed the trip. Hopefully you will join us on another tour again soon.

Braelyn

Written on January 26th, 2020

Super fun trip! Great local guides and lots of fun activities.

The Dragon Trip commented on this review

Thanks so much for leaving a review. We are so pleased you enjoyed the trip.

Written on January 10th, 2020

Fantastic well organised. Taste of an amazing country and the people made it so special. I count my lucky with meeting a great group to do it with

The Dragon Trip commented on this review

Thanks for your lovely review. <3
The Dragon Trip Destinations
The Dragon Trip Videos
Questions & Answers
Can I take a camera to North Korea?

Cameras with lenses of no more than 150mm are allowed so long as they are declared at customs in Pyongyang. The rules do change often though, so you bring any such equipment at own risk.

Is there anything I shouldn't bring to North Korea?

Do not take religious texts or books about North Korea- you can take laptops, Ipads and phones. Large camera or video equipment may be viewed as an attempt to film or document the country, please refrain from bringing such equipment.

Can I travel independently in North Korea?

No, you need to be with a tour group- even if you are not normally someone who would book onto a group tour- it really is the only way to see North Korea!

I have visited South Korea before - is that an issue if I want to go to North Korea?

This is not a problem.

Is it safe to travel to North Korea?

Despite the country's reputation- the crime rate is very low. The political situation is closely monitored and we would not take a tour if the political climate was dangerous.

Do I need any special vaccinations for Japan?

No vaccinations are required to enter Japan. Tap water is safe to drink anywhere in Japan.

How do I get my Japanese Visa?

Nice and easy- these are available upon arrival for over 60 countries including the UK, US, Canada Australia and EU countries

How do I get money in China?

You will be able to withdraw money at an ATM in each city, and your Adventure Leader will tell you when the next stop on the Trip where you will be able to withdraw more cash is. We advise that you notify your bank that you will be travelling before you depart. As a note, many banks and cards do charge a foreign transaction fee when withdrawing money while abroad, so it will probably be cheaper to exchange Chinese Yuan (RMB) before you start your trip.

Suitcase or backpack?

Suitcase is OK, but a backpack/hold-all is much more convenient.

What should I pack for my trip?

We strongly recommend packing very light for The Dragon Trip. China has everything under the sun- they are after all the world's factory- so don't fret too much if you left something behind, almost anything you'd conceivably need is available throughout China.You really need very little as you can wash clothes regularly in the hostels. Bear in mind also that you can leave a bag in Hong Kong for the duration of your trip for HK$300.

Who are the adventure leaders?

Each group will be accompanied by a combination of Chinese and Western Adventure Leaders. All our Chinese Adventure Leaders speak fluent English and Mandarin, and have the passion and knowledge to ensure that they can help you have a great time in each destination.

Do you provide an airport transfer service?

The Dragon Trip provides, upon request, airport transfers. The price is GBP 30 for a pick up and GBP 30 for a drop-off. This will be in private transportation (up to 4 PAX). If you'd like a bilingual guide to meet you and ride with you from the airport to your destination, or vice versa, it is GBP 20 for a pick up and GBP 20 for a drop off (up to 3 PAX). This service is available from and to the following airport locations: Guilin, Chengdu, Xian, Beijing, and Shanghai.

What is it like on the trains?

You will be getting your own sleeper seat (full flat bed) for each train ride. We try to get all our travellers in the same compartment as well so that you can have fun getting to know each other better, playing some games, and even sharing a few drinks.

Who looks after our bags when we're on transport and/or day excursions?

The bags will be stored at the hostels where they are tagged and recorded. We have never had a case of anyone losing their luggage or having their luggage stolen so you can focus on having fun.

Do the hostels have WIFI? Will I be able to keep in touch with friends and family while in China?

There is Wi-Fi and computers available for use in all hostels you stay in during The Dragon Trip. You can also purchase a Chinese SIM card very cheaply to stay in touch and your Adventure Leader can help you with this.

What is the standard of accommodation?

All of the hostels are clean, air-conditioned or have fans, are safe, have good showers, internet, washing machines and most importantly, have real Chinese character. People who stay at hostels are usually young people aged 18 to 35 who are travelling on a smaller budget than people staying at hotels. So it is easy to make friends and fun to hang out at the bar (all the hostels we stay at have cool bars and lounging areas to hang out). If you would like to stay in a private room though, that is absolutely possible as well as we have room upgrades available at the time of purchase.

Which hostels do we use? Their addresses?

Yangshuo 11 international Hostel Yangshuo – 11 Lian Feng Xiang West, Street YangShuo, GuiLin, GuangXi, Yangshuo Mr. Panda Guesthouse Chengdu – Mr Panda Guesthouse, 75 2nd Ring Road North, Chengdu (Tel: +86 028 8662 8336) Shuyuan hostel Xi'an – Shuyuan Youth Hostel, No.2 West Shuncheng Road (Tel: +86 029 8728 7720) Bandeng Guest house Shaolin – Bandeng Guest House (Tel: +86 159 3871 9599) Leo Hostel Beijing – Leo Hostel 52, Da ZhaLanXiJie, Qianmen, Beijing (Tel: +86 010 6303 3318) Xiwuli Lodge Moganshan – Xiwuli Lodge, Houwu Village, Paitou Township, Deqing County (Tel: +86 1865936 9855) Phoenix Hostel Shanghai – Phoenix Hostel 15-17 South Yunnan Road Shanghai (Tel: +86 021 6328 8680) Camping/Tulou stay Fujian – WanheKezhan Tulou (Tel: +86 1395 9628 178)

I'm not very physically fit! Is the trip suitable for me?

At its heart, the Dragon Trip is an adventure tour of China, but you can make your Dragon Trip as physically active (or inactive) as you want. Instead of hiking up Moon Hill, you could ask your Adventure Leader for a more relaxing activity like going for a massage!

What travel insurance do I need for China?

We require all our customers to have backpackers travel insurance when coming on the trip. Please bring details of your travel insurance along with you. In the event of an accident, we may need contact your insurance company on your behalf, so we will need the insurance company's name and phone number and your policy number.

I'm 45 – can I join in too?

Of course! You won't be the first and our more mature travellers often become very popular members of the group! In our opinion, youth is not a time of life; it's a state of mind. If you think you are up for the Dragon Trip we would love to have you on board :)

What are the ages & nationalities of people booked on Dragon trips?

Each trip is different, but our travelers come from all over the world and from every background- why not connect with fellow Dragon Trippers or meet people on The Dragon Trip Facebook page. Usually Dragon Trippers are aged anywhere between 18 to 30 something, but we do get older customers joining. We fully embrace the backpacker attitude that everyone is very welcome. A typical trip would include friends who have just finished high school, couples on career breaks, students on university holidays, and solo travelers from all walks of life. The group normally speaks English, but come from all over the world including the UK, North America, Australia and New Zealand, Mainland Europe, Israel and Brazil.
Contact our Travel Experts
+1 844 311 8331
24/7 Support
Our team of experienced tour specialists have travelled to hundreds of countries around the globe and have decades of first-hand travel experience to share. Contact us now to have all of your tour-related questions answered!