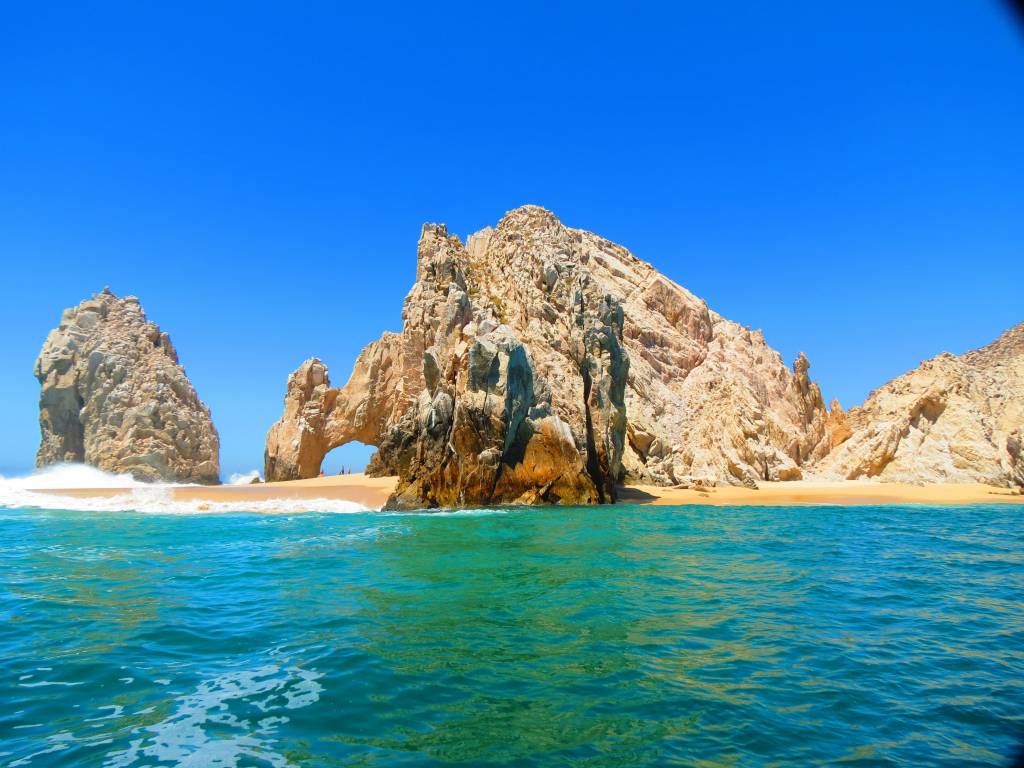 The Best Mexico Vacations
There are so many layers to Mexico: travellers flock to the country's sunny shores for beach vacations, but it's also a fantastic destination for urban exploration, wildlife adventures, and, of course, some of the best food in the world! If you're looking for your dream vacation in Mexico, look no further.
Popular Vacations for Mexico
Places Recommended by Our Travel Experts
Packages Recommended by Our Travel Experts
Best Mexico vacation packages
To make finding your perfect vacation to Mexico even easier, our travel experts reviewed all of the travel packages on TourRadar. Based on inclusions, traveller feedback, and much more, here are just a few of the best Mexico vacation packages, visiting places such as Chichen Itza, Yucatan, and Cancun.  
Treasures of the Yucatan: Operated by Trafalgar, this 8-day tour visits 11 amazing Mexican destinations, such as Cancun, Chichen Itza, and Merida, from 286$ per day.
Dreams Yucatan: This 8-day tour with Destination Services Mexico brings travellers back in time to the Mayan civilization, including a visit to the Pyramid of the Magician high above the jungle canopy, from 487$ per day. 
Best of the Yucatan: Hit the beach with this 8-day tour with On The Go Tours. Travellers will enjoy time in Cancun, Merida, Playa del Carmen, and even the iconic Tulum, from 487$ per day. 
Click below to see all Mexico tours, select your 
must-see cities 
and narrow down your selection.
View All Packages
Find the Perfect Mexico Vacation Package on TourRadar
From hiking to dancing, adventures through history or exploring the best of an already-incredible food scene, Mexico has something for everybody, which is why it's so important to find the best vacation package for you! When you use TourRadar to find your next adventure, you can rest assured that you're finding the best tours available - and our Travel Experts will be standing by 24/7 to make sure that happens.
Your Mexico Bucket List
People Also Ask
How much does an average Mexico vacation cost?

There are a wide range of budget options during a trip to Mexico! Midrange travelers should budget between $65 and $105 USD per day, while high-end travelers should plan on spending at least $450 per day, which includes a night at a hotel or resort, most meals out, and attractions such as local museums and historical sites.

What is the cheapest month for a vacation in Mexico?

April, May, October, and November are all cheap months to visit Mexico, as this is the country's low season. As a bonus, these time period avoid the rainy season! Keep in mind, however, while April and May feature cheap rates, you must compete with spring breakers seeking out great deals as well - and in some places, the spring break atmosphere may not be very family-friendly for travellers with children. 

What is the ideal Mexico itinerary for 7 days?

There's a lot to see in Mexico, but if you're visiting for 7 days, there are a few highlighs you should make sure to never miss: visit the Yucatan peninsula to explore beach destinations such as Cancun and Tulum, check out the pyramid in Chichen Itza, and explore the urban jungle in Mexico City. 

What is the ideal itinerary for 14 days?

Discover Puerto Vallarta, San Miguel de Allende, and the best of the Maya ruins while on a 14-day trip to Mexico. Visit stunning seasides, mix it up in Mexico City, visit the major cities of the country, enjoy the food in Oaxaca, and much more. Read here about how to spend two weeks in Mexico.

What is the best tour company for Mexico?

The best tour company for you will depend on the experience you're seeking! For adventure tours, the best companies are Destination Services Mexico, Exodus Travels, and National Geographic Journeys with G Adventures. For beach tours, the most popular companies are Marvelus Travel, Peregrine Adventures, and On The Go Tours. For more options, check out our Best Mexico Travel Companies.

How can I book a Mexico vacation on TourRadar?

Simply use our filters to find the tours that go to your must-see cities and will allow you to travel in your preferred travel style, and book directly online. Need an extra hand? Our Travel Experts are available 24/7 to help you every step of the way. For more information, check out our Why Touring page!

Do people speak in English in Mexico?

As with many places, it depends! Depending on the background of the area and general access to education, many people will speak English. However, it's always nice to try and learn a little bit of Spanish before you set out: the locals will always appreciate you making the effort!

Is Mexico safe?

Travellers are occasionally nervous about travelling to Mexico, due to certain parts of the country suffering from high crime and homicide rates, but generally speaking the country is safe for travellers. Be aware of pick-pocketing in major cities, avoid walking alone at night, and be aware of your surroundings. If you're worried about safety along your travels, consider travelling with a group tour! Not only will your guide direct you to the safest parts of town, you'll have built-in friends.
Contact our Travel Experts
+1 844 311 8331
24/7 Support
Our team of experienced tour specialists have travelled to hundreds of countries around the globe and have decades of first-hand travel experience to share. Contact us now to have all of your tour-related questions answered!
A TRAVEL MAGAZINE BY TOURRADAR