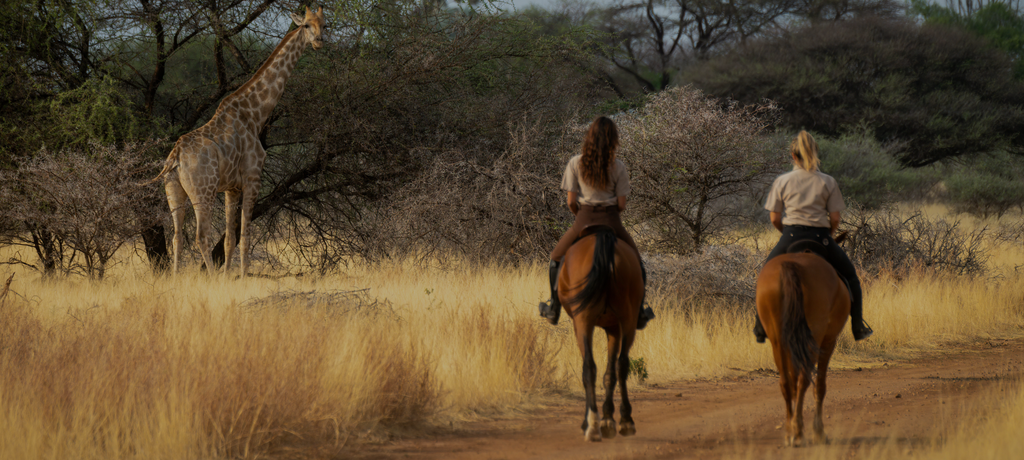 African Horse Safaris
African safaris are synonymous with 4x4 vehicles, but if you want a more intimate and immersive safari experience, a horseback safari is — without a doubt — the best way to soak up the savannah and get close to big game. From Botswana to South Africa and beyond, explore our range of horseback safaris and get ready to experience the African bush like never before.
Top 5 Horseback Safari Destinations
From Namibia's otherworldly desert landscapes to the swampy waterways of the Okavango Delta in Botswana, the great plains of the Masai Mara in Kenya and South Africa's untamed wilderness areas, there's no better way to experience these spectacular destinations than on horseback.
 
Whether you're an experienced rider or a novice, there's a country here to suit your specific skill level. Read on to learn more about some of the top horseback safari destinations in Africa.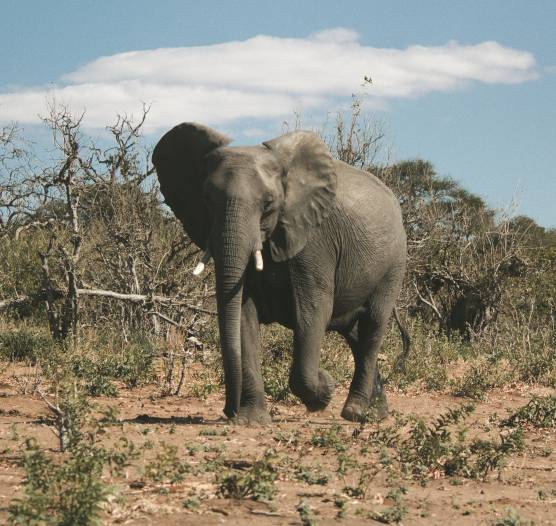 1. Botswana
Why Botswana?

With its brilliant game viewing opportunities, expert guides, exceptional riding, and diverse scenery — ranging from pristine savannah to barren salt pans and watery wilderness — it's no wonder Botswana stands firmly as one of the best countries on the continent for a horseback safari. Follow in the footsteps of Africa's original pioneers through Botswana's premier safari destination, the Okavango Delta, where you'll see everything from giraffe to elephant, lion and hyena.

Riding level required: Many destinations, especially those with big game, require an intermediate or advanced level of riding. 

Pro tip: The best time for a safari in the Okavango Delta is during the dry season, which runs from May to October. 
 
View Botswana safaris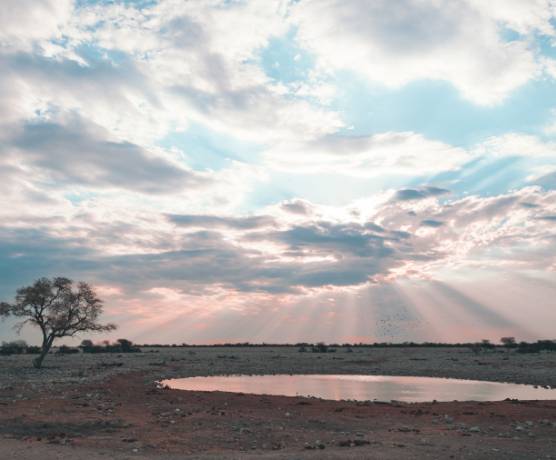 2. Kenya
Why Kenya?

The magic of Kenya can't be matched; this country sets the scene for a quintessential horseback safari experience, with its wide-open plains teeming with wildlife. If you're an experienced rider, you can set out on cross-country safaris and ride in areas with dangerous game. Less confident riders, on the other hand, have the option of riding closer to their lodge. Either way, you're in for an unforgettable adventure of a lifetime. 

Riding level required: It varies depending on your destination of choice, but there are options for a range of experience levels in Kenya.

Pro tip: Visit between July and October for a chance to witness the Great Migration in the Masai Mara.
 
View Kenya safaris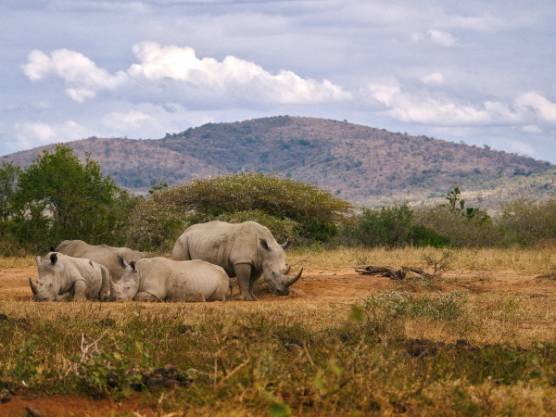 3. South Africa
Why South Africa?

When it comes to incredible wildlife, stunning vistas, and a wide variety of horseback safari adventures, few other destinations can rival South Africa. What's more, South Africa offers excellent value for money, so you can stretch your budget and make the most of your holiday here. Riding through big game areas where buffalo, lion, and elephant reside is typically reserved for advanced riders, but there are loads of trails and destinations for beginners and less experienced riders as well.

Riding level required: There's a wide range of options available in South Africa for riders of all experience levels.

Pro tip: Filled with game such as zebra, giraffe, and hippo, South Africa's Waterberg region is a fantastic area for novice riders. 
 
View South Africa safaris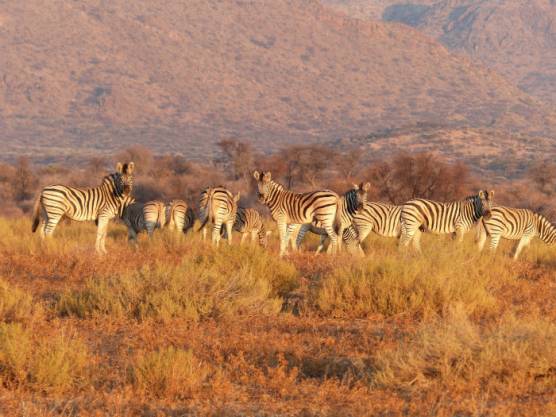 4. Namibia
Why Namibia?

Get ready to witness some of the most breathtakingly beautiful and starkly desolate landscapes on the planet — Namibia is a superb destination offering one-of-a-kind horseback safari experiences suited to true adventurers and intrepid travellers. Whether you choose to trot through Fish River Canyon, the Namib Desert, or the untouched wildlife-watching area of the Damaraland, a horse riding holiday in this country guarantees unparalleled scenery and a wealth of biodiversity. 

Riding level required: Experienced and advanced riders who are confident and capable of riding at all paces over rough terrain. 

Pro tip: Head to the Namib Desert for a challenging ride that will push you out of your comfort zone.
 
View Namibia safaris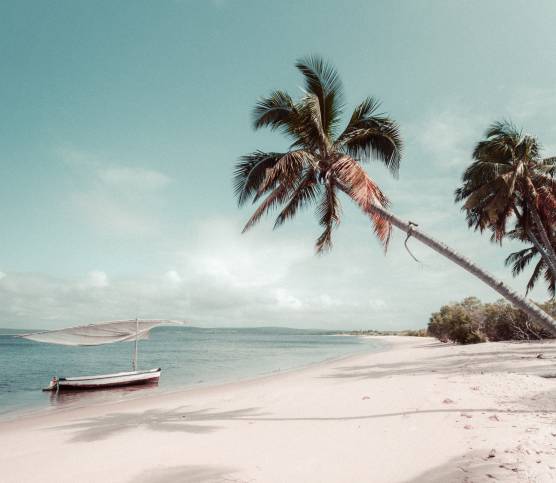 5. Mozambique
Why Mozambique?

If galloping alongside dazzlingly white-sand beaches and glimmering turquoise seas sounds like your perfect idea of a horse riding holiday, head to Mozambique. This is an exceptionally beautiful part of Africa, and there's plenty to see and do when you're not riding, from scuba diving and snorkeling to whale watching and more.

Riding level required: Mozambique is suitable for all levels of riding, from novice riders through to experienced riders.

Pro tip: With easy access from South Africa, combine your horseback safari with a Mozambique beach getaway.
 
View Mozambique safaris
Your Horse Riding Safari Questions, Answered
Many of the answers below will vary depending on the destination, so don't forget to contact your chosen tour company for exact details and information.
Do I need to bring my own equipment?

Horseback safari tour operators will provide you with tack that is suited to the type of riding you'll be doing. You can bring your own riding boots and helmet if you prefer.

What horses will I ride?

The type of horses you'll be riding will depend on your destination and the tour operator you plan to book with. The horses selected for horseback safaris are relaxed and pleasant to ride, and your chosen company will make sure to pair you with the match that suits you best.

Are horseback safaris safe?

As with any activity that includes wildlife, there is an element of risk involved. That being said, on a horseback safari, all rides are led by experienced, knowledgeable guides who strive to ensure you have a safe and enjoyable experience. 

What to bring on a horseback safari?

We'd recommend bringing riding boots or chaps with sturdy shoes, as well as warm clothing, sunglasses, riding gloves, and sunscreen. Riding helmets are typically provided by your chosen company, but be sure to get in touch with your chosen operator for more information on what to bring. Read more on what to pack for a safari.

What type of saddles and tack are used?

Saddles and tack will vary by company, but you can expect to receive high-quality equipment from industry-leading names. For more specific information, contact the company you plan to book with.

Are there weight or age restrictions?

Weight and age restrictions may vary depending on the company you choose. Typically, the minimum age requirement is 12 years old for children (as long as they're a strong, competent rider). In terms of weight restrictions, the maximum weight is approximately 90 kg (200 lbs).
Browse Our African Safari Packages
Best Safari Tour Operators
Book your Horse Safari today!
+1 844 311 8331
24/7 Support
Our team of experienced Travel Experts have ventured to hundreds of countries around the globe and have decades of first-hand travel experience to share. Contact us now to have all of your tour-related questions answered!
SAFARI TRAVEL INSPIRATION BY TOURRADAR