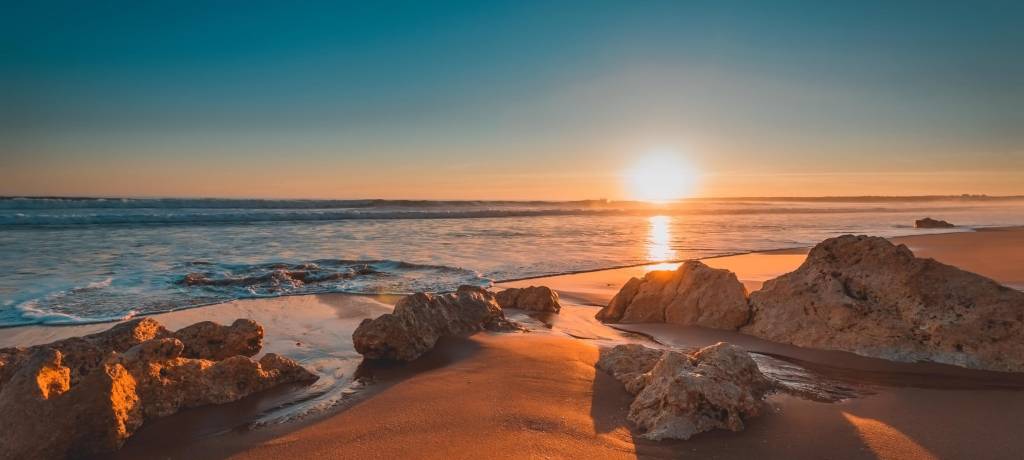 Find the Best Portugal Vacations
Delicious wine, stunning scenery, and a culture influenced by thousands of years of European, African, and Middle Eastern history; Portugal is so easy to fall in love with! Whether you're dreaming of Lisbon's food scene or the perfect beaches of the Algarve, we have your dream Portugal vacation deal right here.
Popular Vacations for Portugal
Places Recommended by Our Travel Experts
Packages Recommended by Our Travel Experts
To make finding your perfect vacation to Portugal even easier, our travel experts reviewed all of the travel packages on TourRadar. Based on inclusions, traveller feedback, and much more, here are just a few of the best Portugal vacation packages, visiting places such as Lisbon, Porto, and Sintra.
Portugal North and South. This 8-day tour with Destination Services Portugal takes travellers to 18 different destinations, from US $800.
Portugal with the Azores & Madeira. Adventures Abroad operates this 19-day splurge tour to 23 amazing destinations in Portugal, from US $6,240.
Discover Portugal (from Porto to Guimaraes). Travellers can spend 9 incredible days exploring 10 destinations in Portugal with Blue-Roads Touring from US $2,996.
Click below to see all Portugal tours, select your 
must-see cities 
and narrow down your selection.  
View All Packages
Find the Perfect Portugal Vacation Package on TourRadar
From hiking to wine tasting, adventures through history or a culinary experience like nowhere else in the world, Portugal has something for everybody, which is why it's so important to find the best vacation package for you! When you use TourRadar to find your next adventure, you can rest assured that you're finding the best tours available - and our Travel Experts will be standing by 24/7 to make sure that happens.
Your Portugal Bucket List
Douro River Cruise Vacations
People Also Ask
How much does an average Portugal vacation cost?

Depending on your budget, travellers should expect to spend $50 per day on the budget end of the scale, up to more than $160 per day. Travellers looking to save on their Portugal vacation should consider travelling on a group tour, where many costs are included. 

What is the cheapest month for a vacation in Portugal?

The best time to visit Lisbon is either from March to May or September to October, because the weather is still warm, hotel rates are cheaper, and there are fewer crowds than in summer.

What is the ideal Portugal itinerary for 7 days?

Portugal is easy to explore, so travellers looking to spend 7 days here should try and visit the capital, Lisbon, as well as some of the country's famous beaches, such as the ones in the Algarve. Travellers should think about what they'd like to spend time doing, whether surfing, wine-tasting, or exploring cities, and then plan from there. 

What is the ideal itinerary for 14 days?

Travellers spending a longer period of time have the opportunity to explore nearly the entire country, or really get to know a particular city. Make sure to visit the cities of Lisbon and Sintra, explore the beaches of the Algarve, and get to know Portugal's unique architecture and culture. For more inspiration, check out How to Spend 2 Weeks in Portugal for Every Budget.

What is the best tour company for Portugal?

The best tour company for Portugal will depend on a traveller's age, interests, and must-see cities. Currently, the top three rated tour companies for Portugal on TourRadar are Contiki, Trafalgar, and G Adventures, but there are countless other companies that will allow you to discover your dream vacation! To view all Portugal tour companies, click here. 

How can I book a Portugal vacation on TourRadar?

Simply use our filters to find the tours that go to your must-see cities and will allow you to travel in your preferred travel style, and book directly online. Need an extra hand? Our Travel Experts are available 24/7 to help you every step of the way. For more information, check out our Why Touring page!

Do people speak English in Portugal?

Many people speak English in Portugal, especially in major cities such as Lisbon. However, it's always a good idea to try and learn a few basic phrases (hello, goodbye, where is the bathroom, etc) in Portuguese.

Is Portugal safe to visit?

Portugal is a very safe country to visit! Generally speaking, large-scale crime is very rare in Portugal. However, travellers should always remember to be on the lookout for pickpocketing and other petty crime in major cities. If you're worried about safety along your travels, consider travelling with a group tour! 
Contact our Travel Experts
+1 844 311 8331
24/7 Support
Our team of experienced tour specialists have travelled to hundreds of countries around the globe and have decades of first-hand travel experience to share. Contact us now to have all of your tour-related questions answered!
A TRAVEL MAGAZINE BY TOURRADAR