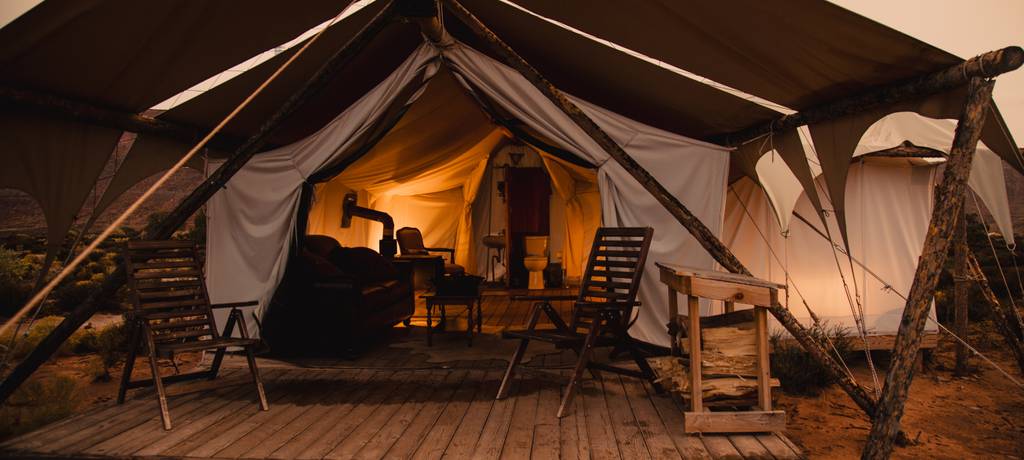 The Ultimate Packing List for an African Safari
An essential element of planning the perfect African safari is packing all the right things! With a detailed and accurate safari packing list for Africa curated by experts, you'll be equipped for anything you might encounter on your trip of a lifetime.
Save this pocket guide for help when packing!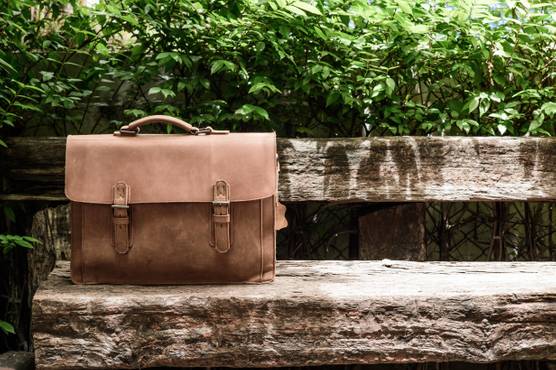 Luggage

Luggage can play a trickier role on safaris than you might initially suspect. On most tours, a standard hard shell, rectangular suitcase would likely be your preferred option, but on a safari, you'll have to adapt to follow strict requirements from the airlines who operate a small aircraft for your arrival into most parks. Softshell luggage such as duffel bags or backpacks is preferable to large rectangular suitcases. In most cases, all passengers will be restricted to a maximum luggage allowance of 15kg, and you should consider bringing waterproof bags that can safely protect your items from dust.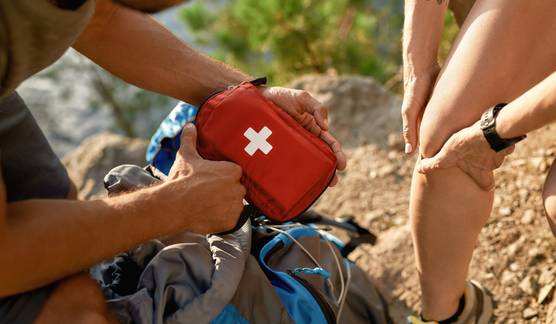 First-Aid Kit
On every trip, we advise bringing a robust collection of first-aid supplies. However, when going on safari, your list may need to be a bit more thorough as you'll be farther away from easy access to these (sometimes crucial) medicines and equipment. A short list of first-aid items we suggest bringing include the following:
Anti-malaria tablets
Antihistamines
Anti-nausea tablets (for bumpy flights)
Diarrhoea medication
Bandaids and gauze
Rubbing alcohol or antiseptic spray
Insect repellent
Sunscreen
Wet wipes 
Most lodges should be equipped with first-aid supplies, but it's always better to carry them yourself and to store them in an accessible place throughout your trip.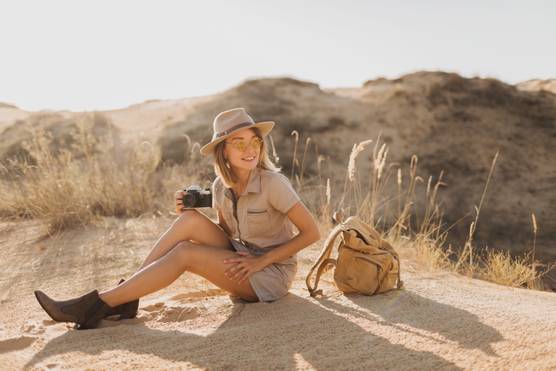 Clothes
Like a well-packed first-aid kit, the clothes you bring on your safari can make or break the trip. You may think that because you're heading to Africa, an itinerary of hot, sunny days and warm, balmy evenings are all that await you, but you'd be wrong. Depending on when and where you're travelling in Africa, you will require clothes of all kinds. For your all-inclusive list of clothes to pack on a safari, consider the list below:
Pants and long sleeve t-shirts for bush walks and game drives (to minimise sun exposure)
Comfortable closed-toe shoes (no bright colours)
Flip flops for the camp
A wide-brimmed hat (wide enough to cover face and neck)
Windbreaker/ fleece jacket 
Bandana (can act as both a hat and sweatband; can be dipped in cold water on hot days)
Sports bra for ladies 
We recommend the following:
Pack minimal - there will most likely be a washing service
Skip the flashy colours, and opt for khaki and tan (white is not practical, blue and black attract Tse-Tse flies) 
Do not pack clothing with a camouflage pattern (banned in Zimbabwe)
Avoid delicate clothing or materials that take longer to dry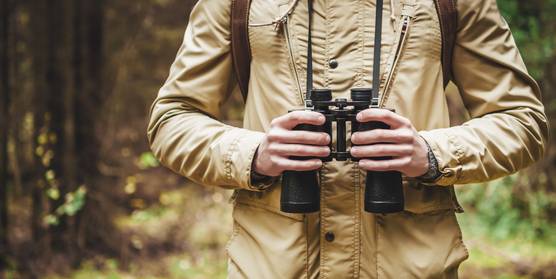 Safari Gear
With limits on luggage leaving little space for unnecessary items, you will only want to pack the most essential gear to make your safari more comfortable. As such, consider packing the following gear:
Camera with dust cover and waterproof bag
Extra memory cards and batteries
Binoculars (magnification power 8x is recommended) 
Electrical adapters
Headlamp/flashlight 
Leave the drone at home (they are banned in most locations)
Keep in mind that the items on your packing list will be defined mainly by a few different factors including your destination, the type of safari you'll be going on and also the total duration of your trip.
Safari Packing FAQs
What to pack for a safari in Kenya?

Be sure you bring money in USD, preferably printed after 2004 to eliminate any concerns regarding possible forgery. Your money should be in good condition without any tears or rips. You should also bring two printed copies of your tour itinerary, flight details, visas and any other relevant travel documents. Pack your anti-malaria tablets and electrical adapters with a plug type G. Don't forget that plastic of all kinds is banned in Kenya. 

What to pack for a safari in Kruger?

When you're heading to Kruger National Park, you will need to pack anti-malaria medication. In all of South Africa, you'll encounter plug types D, M and N but to be safe, we recommend packing a universal power adapter. Kruger is known for unexpected temperature changes, so be sure to always have a jacket or pashmina in your backpack should the weather become cold without notice.

What to wear on safari evenings?

Evenings on your safari can get quite cold, so pack long sleeves, pants and a fleece jacket to stay warm. Depending on the type of accommodation during your safari, there may be a more official dress code in place, but dining is usually casual, so no shirts or dresses are needed, and flat shoes are recommended.

Can you wear jeans on a safari?

Yes, you can. However, it is not recommended. With high temperatures, it's best to wear breathable materials such as cotton. Save jeans for evenings at the camp.

What are the best luggage types for a safari trip?

Skip the hard shell, large rectangular luggage in favour of a soft duffel bag or backpack. In most cases, you will be restricted to a weight limit of 15 kg for all your luggage so pack accordingly.

What colours should you wear on a safari?

When packing clothes and shoes for your safari, avoid bright colours, and specifically avoid black, blue and red. Neutral tones are the best and consider packing beige or khaki coloured clothing. Please note: wearing clothes with a camouflage pattern is banned in some countries and it's best to avoid it altogether.
Last Minute & Early Bird Safari Deals
African Safari Package Deals
Check out some of our favourite safari destinations in Africa!
SAFARI TRAVEL INSPIRATION BY TOURRADAR